Kumis, chak-chak and wild bee: What Bashkir cuisine is famous for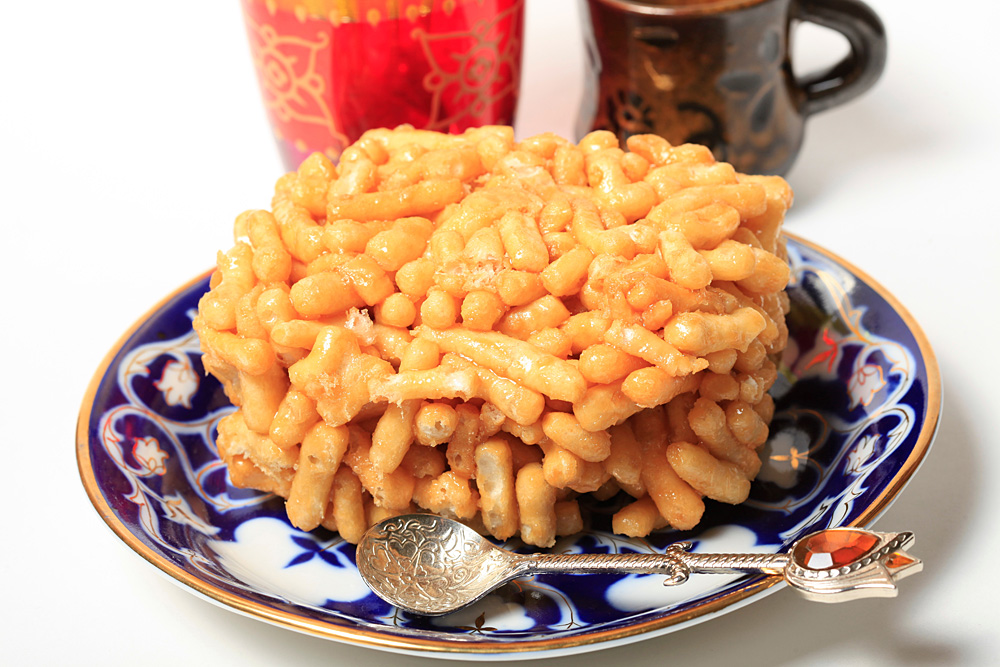 In Bashkiria it's hard not only to stay hungry, but also to keep in shape. When a tourist comes, hearty hosts immediately offer him a treat of beshbarmak from a personal cooking pot.
—"Hello, could I have a cup of tea here?"- I asked in one of Ufa's cafes near the monument to Bashkir national hero Salavat Yulaev.
— "Of course! What would you like: Horsemeat, lamb, beef, poultry ... " - a kind-hearted cook blindsided me with her question.
— "What do you mean horse meat, do you offer desserts?"
— "Yes, but are you sure that you'd only like some tea? Here is a counter with desserts. Take everything, you need to eat".
Bashkir hospitality, which often ends up with overeating, has nomadic roots: If you do not eat now - you'll be hungry until you reach the next encampment. All local is prepared with this in mind; it is oily, nourishing and heavy. It is enough to eat only a small portion to stay full for a long time. However, it is hardly ever possible to eat only a little, as the hosts usually stuff guests here.
Nomadic soul
Ufa, the capital of the Republic of Bashkortostan, is a three-hour flight from Moscow. This modern and eclectic city that combines mirrored new buildings and 19th century mansions with a folk flair, resembles an oriental bazaar.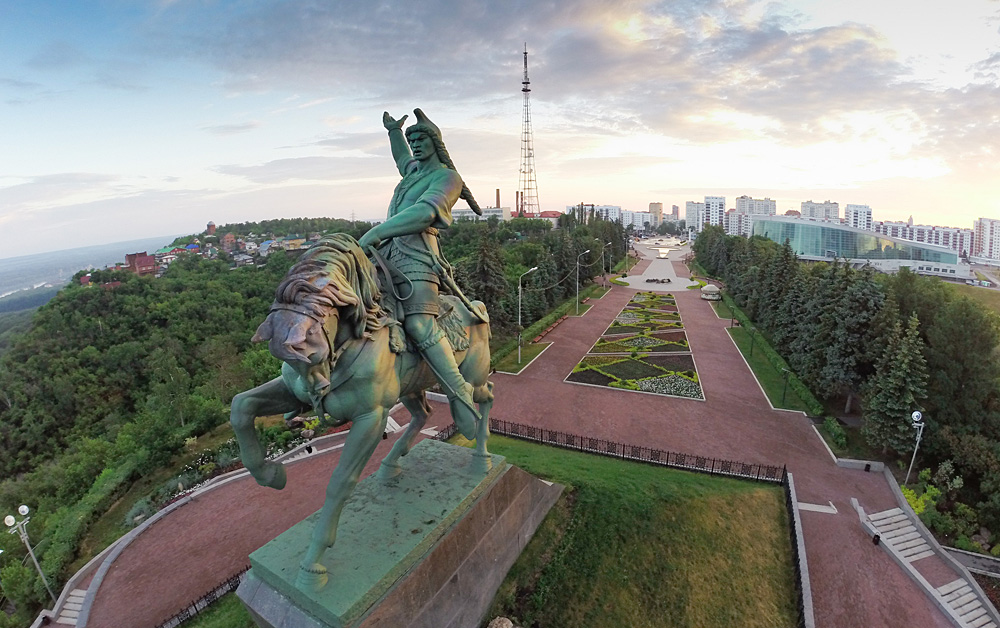 Photo credit: Oleg Menkov
Only around 20 percent of Bashkirs live in their own republic. However, this doesn't prevent the Bashkir language being one of the official languages alongside Russian. Respect for the Bashkir culture is evident in everything from souvenir shops to national television, where the news captions are accompanied by tinkling trills of the folk flute quray.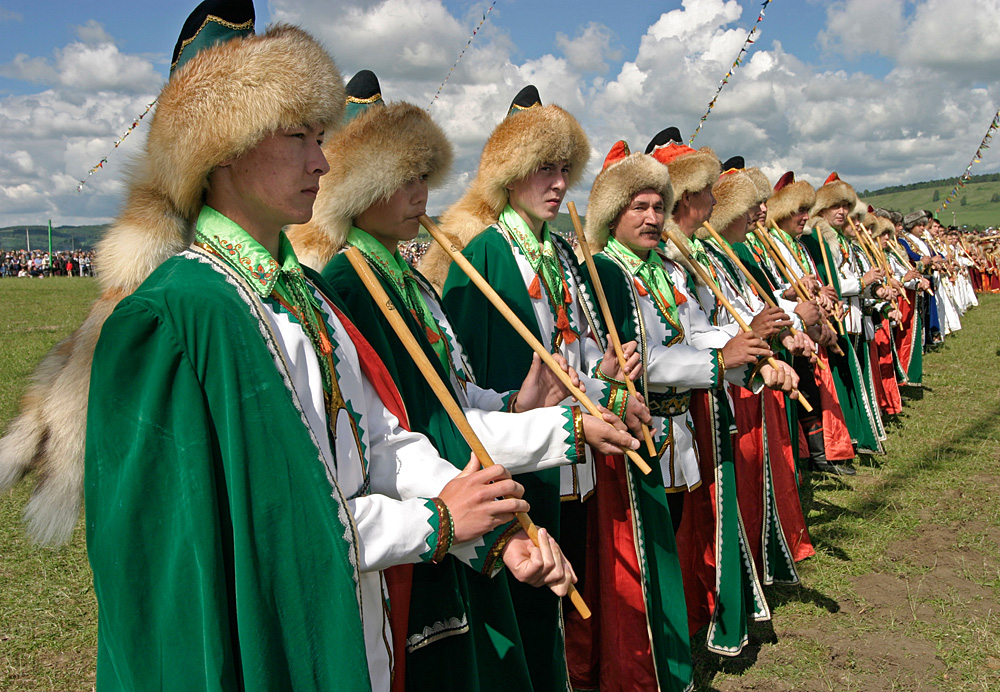 Photo credit: Alamy/Legion-Media
You don't need to visit a nomad tent to taste traditional Bashkir cuisine. National dishes can be found in any cafe. Having defended my right to eat only dessert, I ordered chak-chak, a handful of deep-fried sticks made of soft dough sprinkled with honey. I was brought a half-meter heap of chak-chak and on top of that given a bag of baursaks local donuts without filling. "I molded them myself this morning, that's for a long road ahead of you," said the saleswoman with a big smile as she counted out my change. Those donuts lasted more than a week.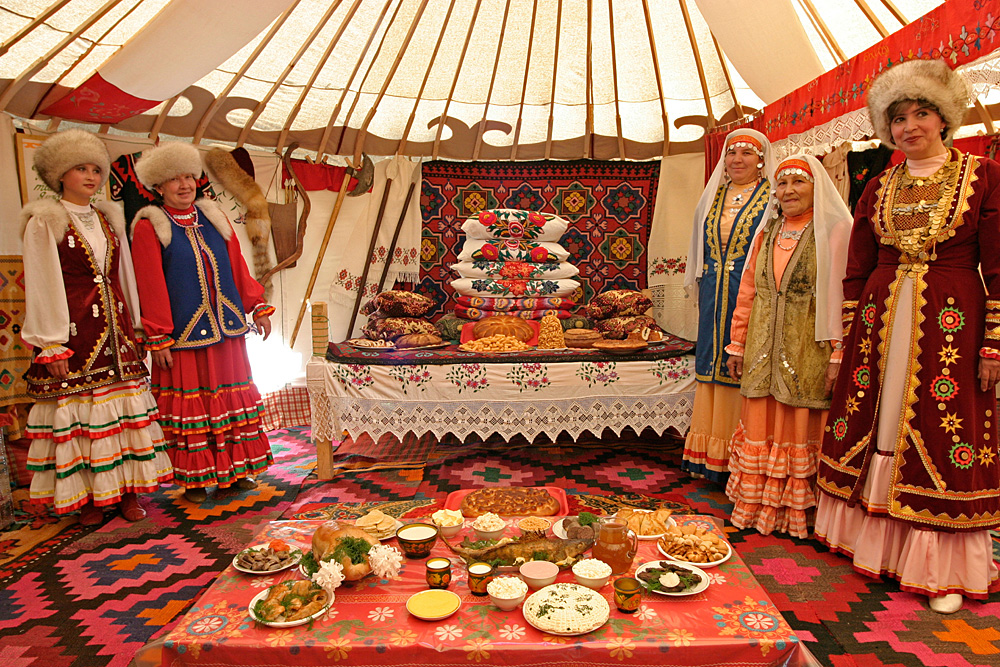 Photo credit: Alamy/Legion-Media
Kumis secrets
Only vegetarians may go hungry in Bashkiria. The only option for them here is sweets and bukkens, meatless patties with carrots and boiled eggs.
The local cuisine is very simple and oily. Beshbarmak is the main dish. It is a soup and a main course at the same time; large pieces of meat are mixed with fat and noodles with broth poured on top. Beshbarmak is traditionally eaten with the fingers - its name translates as "five fingers" - and it is not the most suitable food for a demonstration of table etiquette; the pieces of meat are very large and long and the noodles are slippery. A tip for travelers: Beshbarmak can be eaten with a knife, fork and spoon.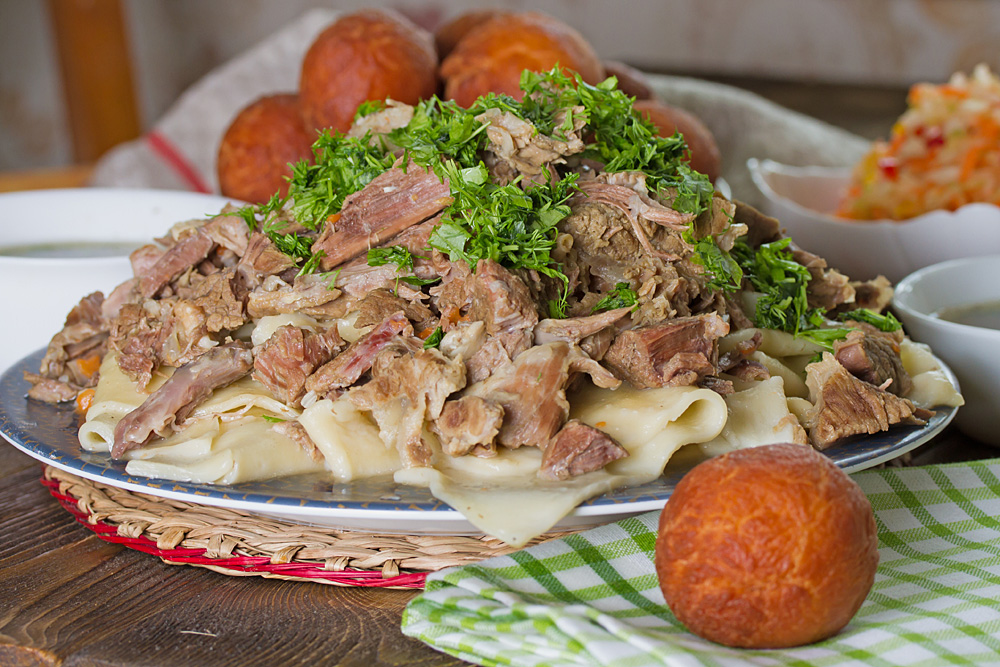 Photo credit: Lori/Legion-Media
Beshbarmak can be eaten together with uchpochmak a pastry stuffed with minced meat, onions and potatoes. Its main distinctive feature is how it is cooked: The pastry is made with raw minced meat fried in a large amount of oil. In order to be able to eat as much of uchpochmak as possible, the locals wash it down with milk.
Bashkirs are formerly nomadic people, so a horse was the main form of wealth here. Horses were used for transport, food and their milk for beverages. Fatty horse sausage kazy is still served to guests in every home, and mare's milk is the most popular local drink.
You can buy this drink anywhere, but it spoils quickly, so it's best to buy it fresh, right from a mare on special farms in the countryside. You can find out about them from the locals - try asking local sellers for example. Mares are usually milked five times a day, but do not rush for milking time. In order to be sold kumis - as mare's milk is known - must begin to ferment. At first old kumis is added to fresh milk to start the fermentation and then everything is mixed and shaken for a whole day. This drink was very suitable for Bashkir's nomadic way of life: Riders screwed a jar to their saddles and kumis was mixed and shaken on a galloping horse's croup for many hours in a row.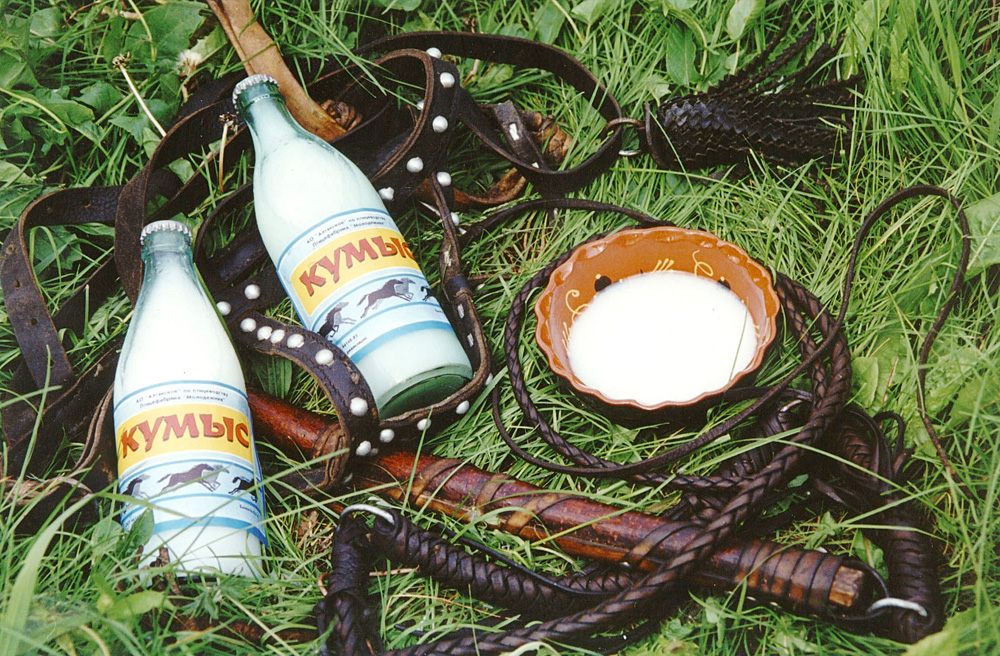 Photo credit: TASS/Victor Sadchikov
Honey is the main gastronomic luxury of Bashkiria. The most valuable honey comes from wild honeybees from Burzyansky district. These bees have a vicious temper, but their honey is extremely delicious. To obtain genuine Bashkir honey you must go to Starosubkhangulovo and Irgiz villages where you might also get a chance to go together with foresters into the woods to search for wild honey in tree hollows. "Any bee makes good honey," wild beekeeper Ramazan told us, " a wild bee decides itself what it uses to make its honey, we do not interfere with this process at all and do not hurry them up".
To make sure that you don't miss anything, make a checklist before departure: If you are full, you are weighed down with presents and you've been stung by bees your gastronomic tour to Bashkiria was a success.
All rights reserved by Rossiyskaya Gazeta.