Russo-Korean cuisine: 7 delicacies from the Russian Far East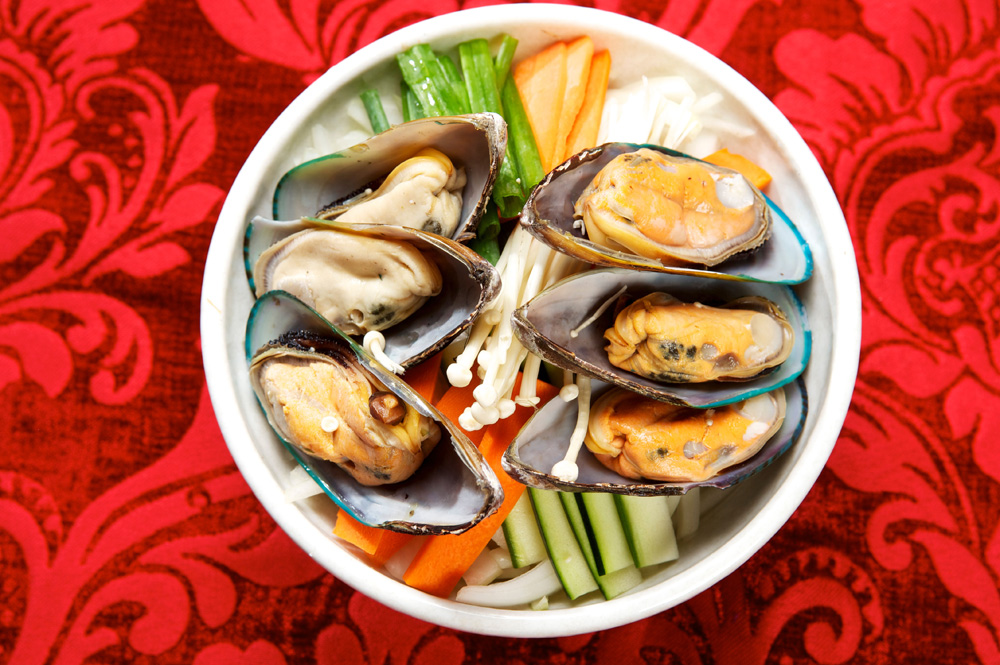 Eat your way through the Russian Far East with our guide to Russo-Korean fusion cuisine on Sakhalin Island
Alamy/Legion-Media
The ethnic Korean community on Sakhalin Island has made an enormous gastronomic contribution to the Russian Far East. Go beyond kimchi and bean sprout salads and try some unique fusion dishes.
Sakhalin Island
For Russians living in the European part of the country, Korean food is synonymous with what's called "Korean salad," carrot sliced thinly and seasoned with a slightly sweet marinade of garlic, coriander, pepper, vinegar, sugar and sunflower oil. However, a more authentic, yet modified version of Korean food is popular with residents of Sakhalin Island.
The island has an ethnic Korean population of around 40,000. They have made an immense gastronomic contribution to the Russian Far East. Herbs and ingredients from indigenous recipes have been adapted to create a fusion cuisine.

1. Paporotnik (fern)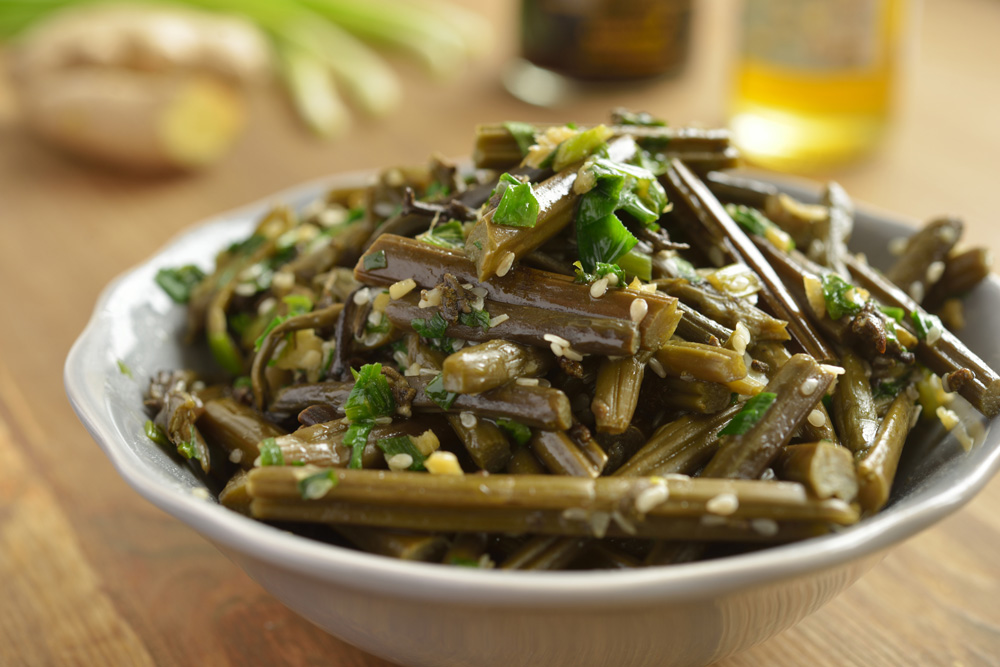 Photo credit: Lori/Legion-Media
Paporotnik is one of the healthiest Korean salads. A traditional staple of Sakhalin's indigenous people, wild fern has been integrated into the island's Korean cuisine.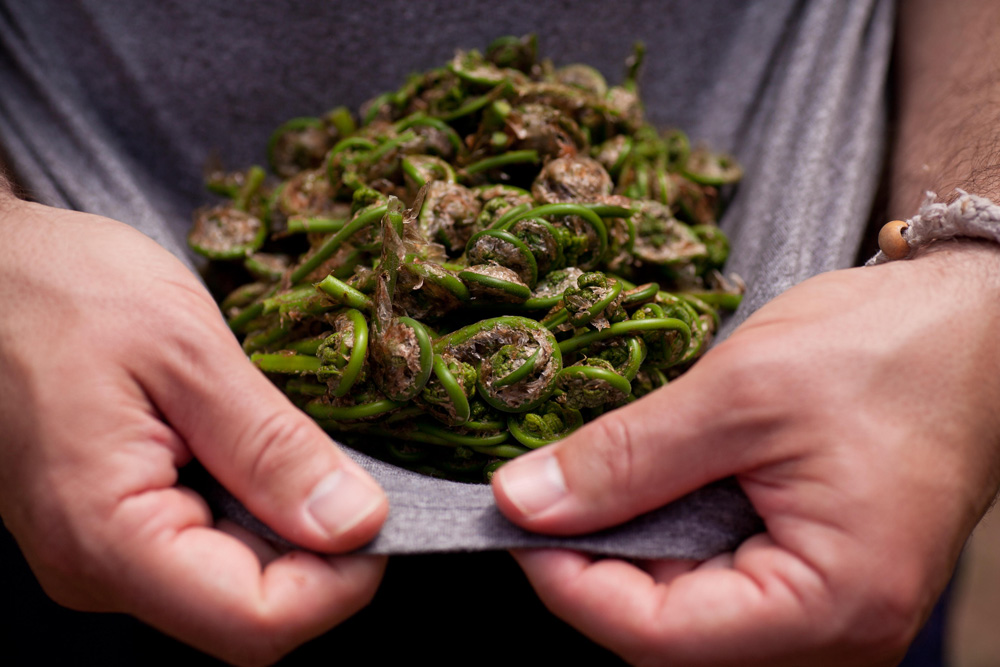 Photo credit: Alamy/Legion-Media
It is made using dried fern shoots that are soaked in water for six hours and then boiled until tender. The salad is seasoned with sesame oil, red pepper powder and garlic.

2. Lopukh (burdock)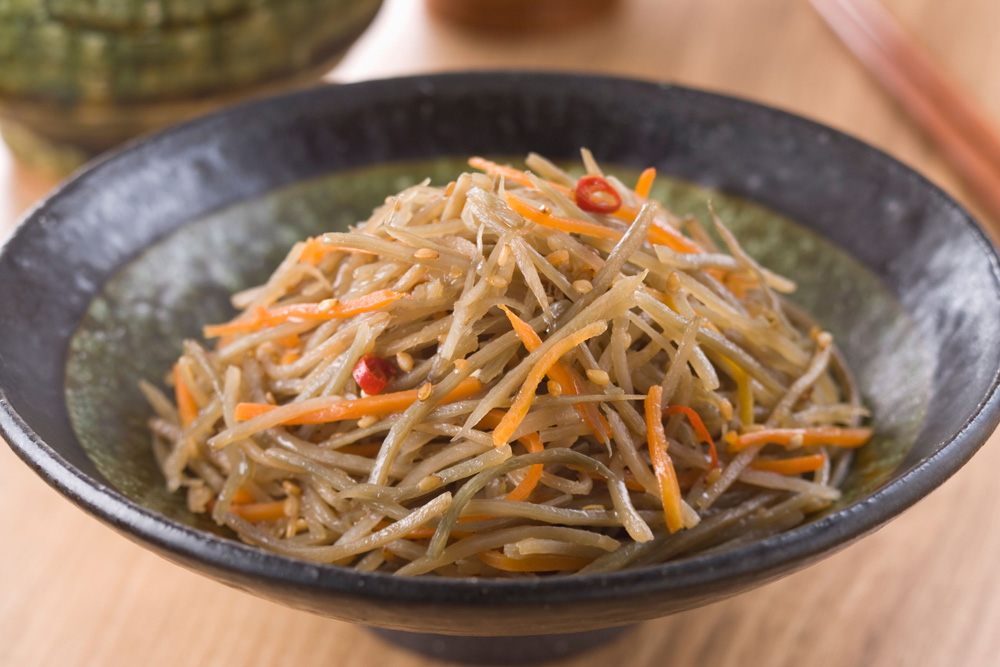 Photo credit: Alamy/Legion-Media
Burdock is as easily available on the island as oil and gas. The Sakhalin species of burdock is among the largest in the world and is used to make another healthy salad.
Burdock stalks are harvested in late spring before they flower. The sprouts are first boiled in salted water, after which the stalks are peeled. They are then sliced, fried and seasoned with the usual Korean suspects – red chili pepper, onion, garlic and soy sauce.

3. Morskaya kapusta (seaweed)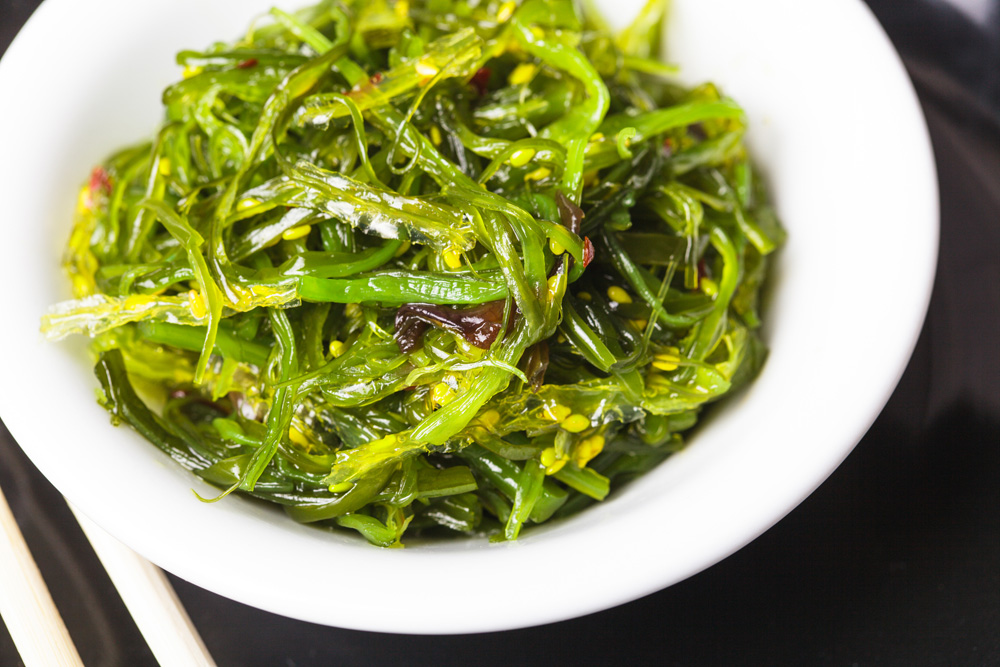 Photo credit: Lori/Legion-Media
Dried seaweed is a popular snack in many Asian countries, but Sakhalin's Koreans tend to use it in salads.
Dried seaweed is soaked in cold water for an hour, then boiled for about 20 minutes. It is then sliced and stir fried with grated carrots and diced onions. For non-Sakhalin residents, the salad is a bit of an acquired taste.
4. Pyanse (steamed buns)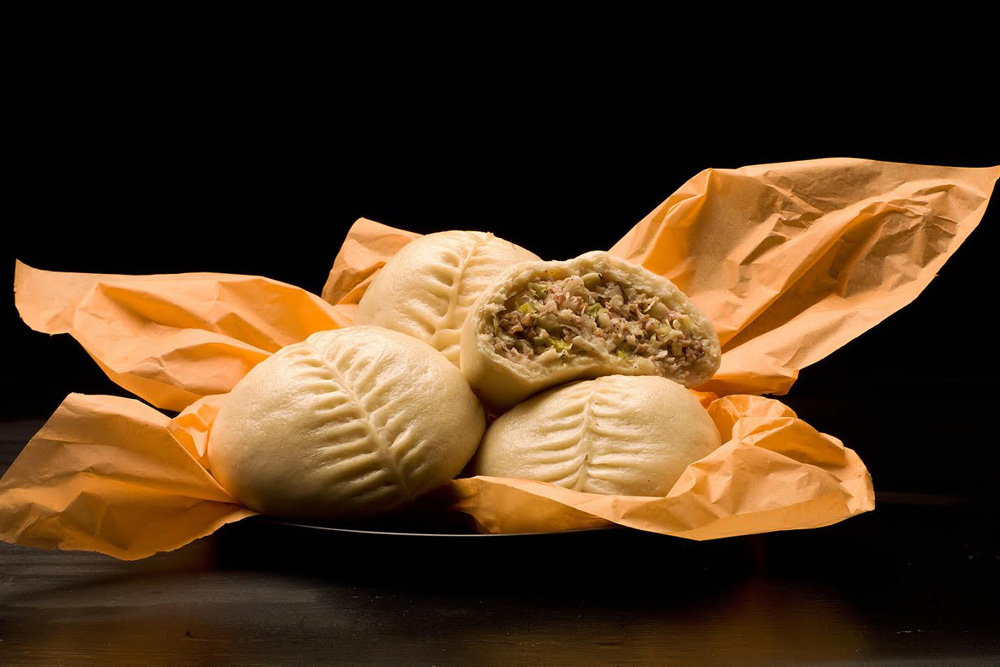 Photo courtesy: vladivostok.travel
Made popular across the Russian Far East by women selling it near bus stops in Vladivostok, pyanse traces its origins to the Sakhalin port of Kholmsk, where the Korean "king dumpling" was adapted for Russian tastes. The buns are stuffed with cabbage and pork or beef, but in keeping with the times there are meat-free versions as well.
5. Khe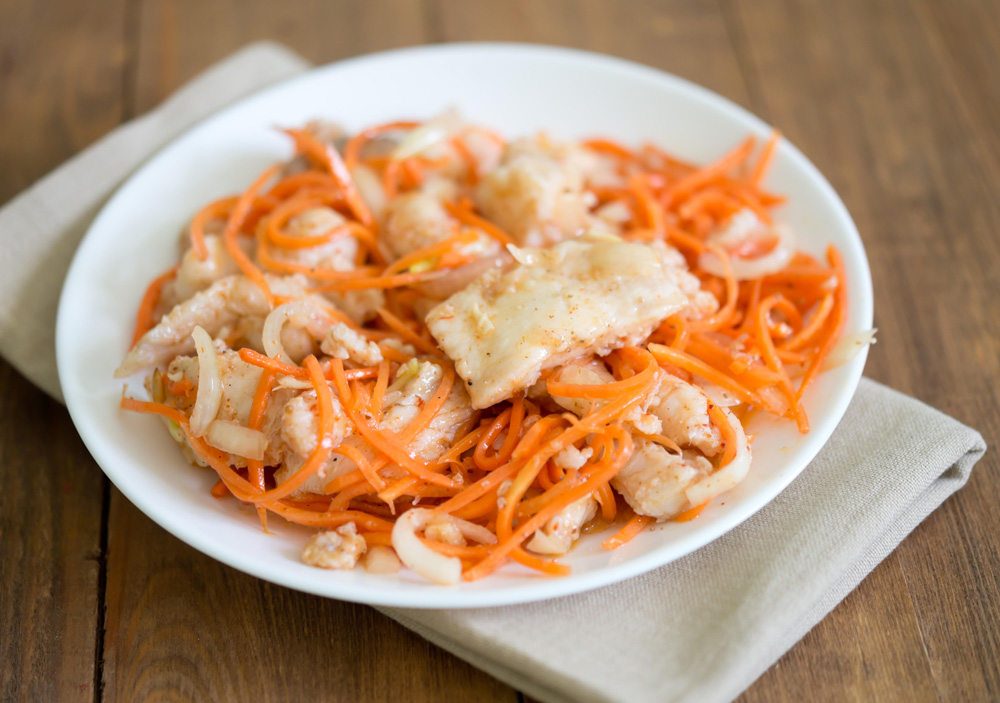 Photo credit: Alamy/Legion-Media
Another Korean salad with origins on Sakhalin, khe is made of carrots and raw fish marinated in vinegar. It tastes best when North Pacific cherry salmon is used.
Korean carrot salad found in central Russia is sometimes erroneously referred to as "khe." The differences in taste are clearly obvious.

6. Hemultan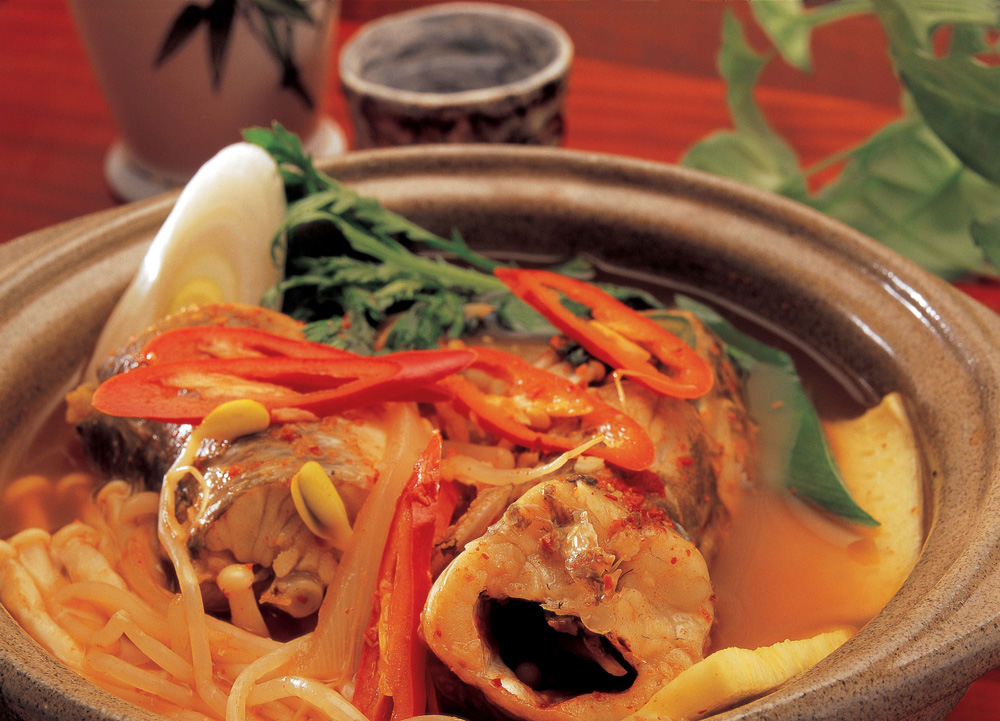 Photo credit: Alamy/Legion-Media
Those familiar with Korean cuisine will have heard of this spicy seafood and vegetable stew.
Available in all Korean restaurants in Yuzhno-Sakhalinsk, this stew has been adapted to Russian tastes. It is much less spicy than the Korean original and the proportion of seafood to vegetables is heavily tilted in favor of the former. One of the highlights of visiting Sakhalin is the region's varied and diverse seafood and hemultan gives you a taste of various local delicacies in one dish.

7.Shyupaltsa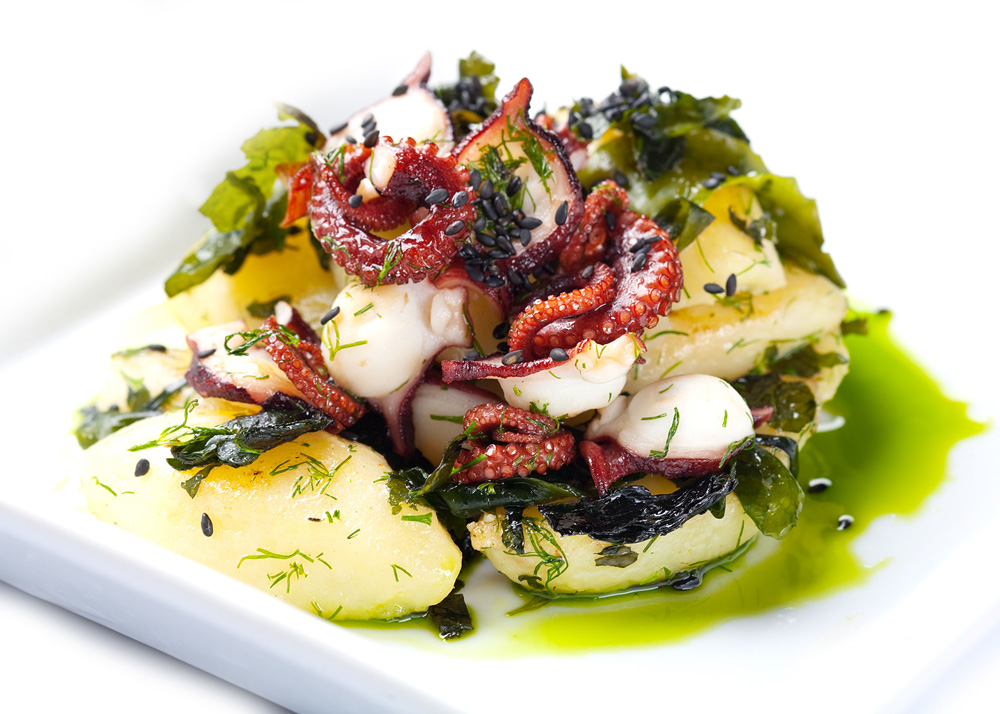 Photo credit: Alamy/Legion-Media
This salad – meaning tentacles in Russian – is a true fusion of Russian and Korean cuisine. It is made of squid, carrots, apples, boiled egg, crushed onion and flavored with sesame oil and chili flakes.
Most Korean salads available in shops across Yuzhno-Sakhalinsk and other cities in southern Sakhalin Island are still homemade by elderly Korean women.

All rights reserved by Rossiyskaya Gazeta.