Another side of Yaroslavl: Where locals dine, drink and relax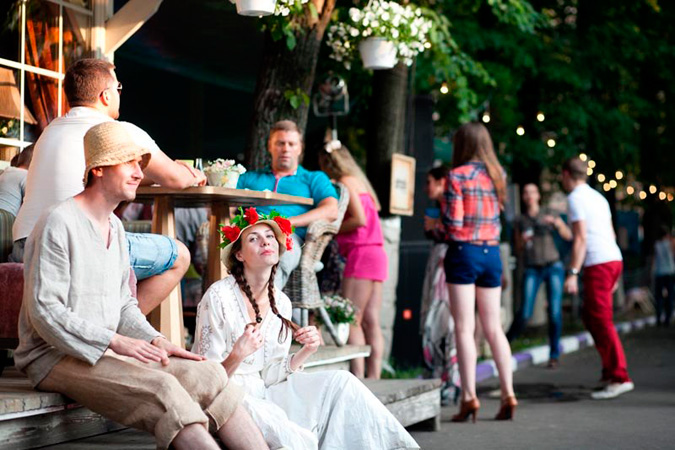 Chill out in Russia's most charming provincial city
Learn how to find a secret hookah parlor, what to expect at a chic restaurant with a dress code and where to try dishes baked in a traditional Russian oven.
Russian cuisine
Local connoisseurs recommend Sobranie restaurant at 33 Volzhskaya Embankment next to the Music and Time Museum. It features mock-antique interiors, porcelain decorated with traditional Gzhel designs and an authentic Russian oven where bread and main courses are prepared. My favorites were the shchi (cabbage soup) and the salmon pie.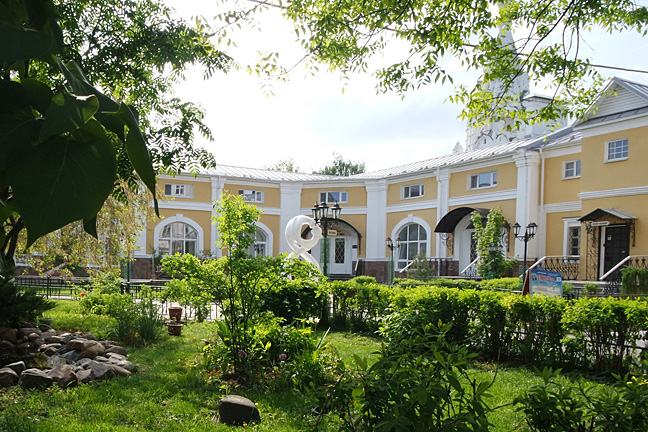 Source: Museum Music and Time press photo
Baget Pashtet i Zholty Pled (Baguette, Pate and Yellow Plaid) at 41b Sobinova Street is a cozy Provence-styled restaurant with delicious French cuisine at reasonable prices. Locals tell us that they offer two plates of mussels for the price of one on Tuesdays.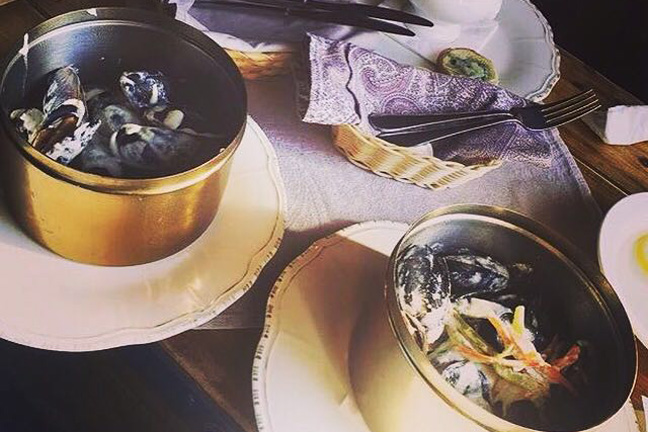 Source: Instagram khurtovamasha
If you want to rock, head to the Papin Garazh bar (Dad's Garage) at 38/27 Pobedy Street. They also serve the best burgers in town. Try the one with cuttlefish ink or the Hawaiian version with shrimp and curry sauce. In the evenings, live music heats the place up, turning the friendly vibe into an atmosphere you're not likely to forget any time soon.
For a hot cup of joe, check out Surf Coffee at 41 Svobody Street. It's a surfing-themed spot where you can pretend to catch a wave by practicing your skills on a balancing board.
Yaroslavl bar crawl
Yaroslavl's nightlife revolves around two streets: Kirova and Svobody. Things heat up here even on weekdays (until about 11 p.m.) and on weekends party crowds keep moving from one bar to another until four or five in the morning.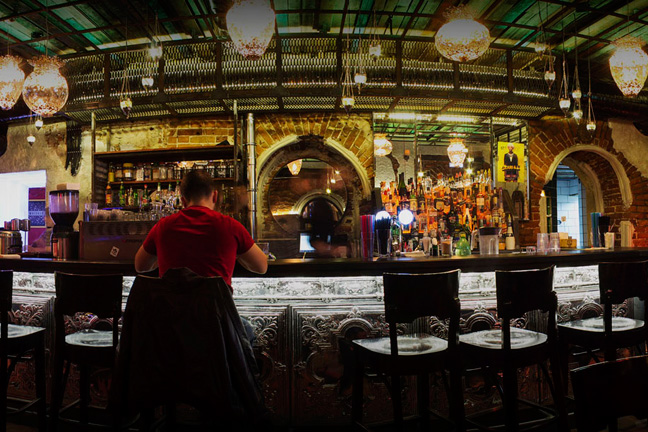 Source: Bar Cocktail press photo
Two spots are locked in a close contest for first place: Cocktail and Cuba Libre. They are located next to each other and both are open around the clock. The former is a long-time favorite (since 2001) and its trump card is its 50 percent weekday discount on drinks. The latter spot is part of a chain that also has locations in Moscow, St. Petersburg and Rostov-on-Don. Cocktail features a pleasant outdoor terrace with hammocks, while Cuba Libre attracts a crowd for its wild atmosphere: Customers dance wherever there's room, including up on the tables.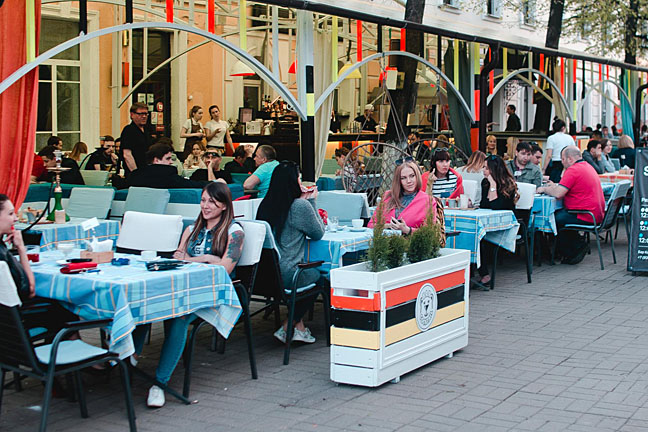 Source: Bar Cocktail press photo
If you have grown tired of loud bars, head to a quiet spot to smoke a hookah. There are quite a few hookah bars in the city, including inside Cocktail, but connoisseurs recommend the secretive Les TCHK at 34b Svobody Street. This place is not for the masses: It's not easy to find and you need to know the owner's phone number (+7-906-527-56-86; P.S. you didn't get it from me). It's quiet and secluded, with old silent films and Dracula movies projected on the screen.
Dress to impress
If you're looking for a more Bohemian atmosphere, check out the cafe Square 20/10 behind the Volkov Theater at 5 Pervomaysky pereulok. This spot is popular with the local elite, the city's hockey team and VIP guests from Moscow. By day, it is a cozy restaurant, while at night it turns into a cocktail bar with a dress code that lavishes attention on its guests.
"Over the six years Square has been open, I've never seen a menu there," says Asya Sveshnikova, a Yaroslavl blogger. "It values loyal customers. They are remembered by their face, along with their preferences. Guests can get any cocktail they like, however, it's better if you order 'something sweet with rum' instead of a cliche Cosmopolitan. As for the sum on the receipt, it will be arbitrary as well: The customers' solvency is assessed by how they look."
If you're looking for something a little more fixed in price, have a glass of wine at a tiny spot called De Gusto, directly across from Square 20/10. This wine boutique, which has affiliates in Moscow, Kostroma and Ivanovo, organizes enotours to Italy and educates future sommeliers. The menu is limited to drinks, but you can enjoy one of the best wine lists in the entire region.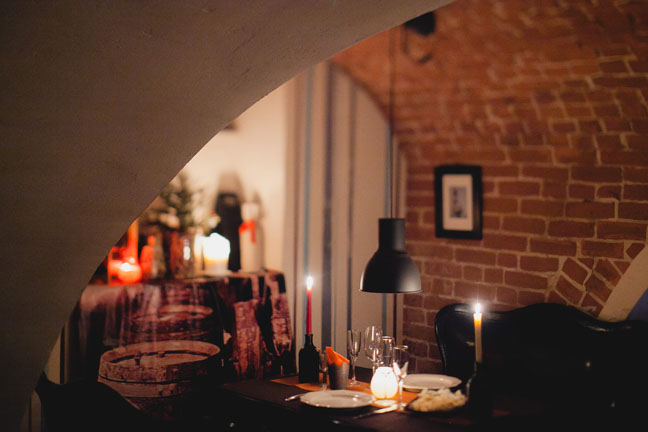 Source: De Gusto restaurant press photo
Soon, you will have an opportunity to taste all the best samples of local food in one location. On August 20, Strelka, a square in the center of the city, will host Feast on the Volga (Pir na Volge), Yaroslavl's first food festival. It will bring all of the city's best restaurants together for one night with each presenting a special menu.
All rights reserved by Rossiyskaya Gazeta.