The dangers that lurk behind Kamchatka's beautiful facade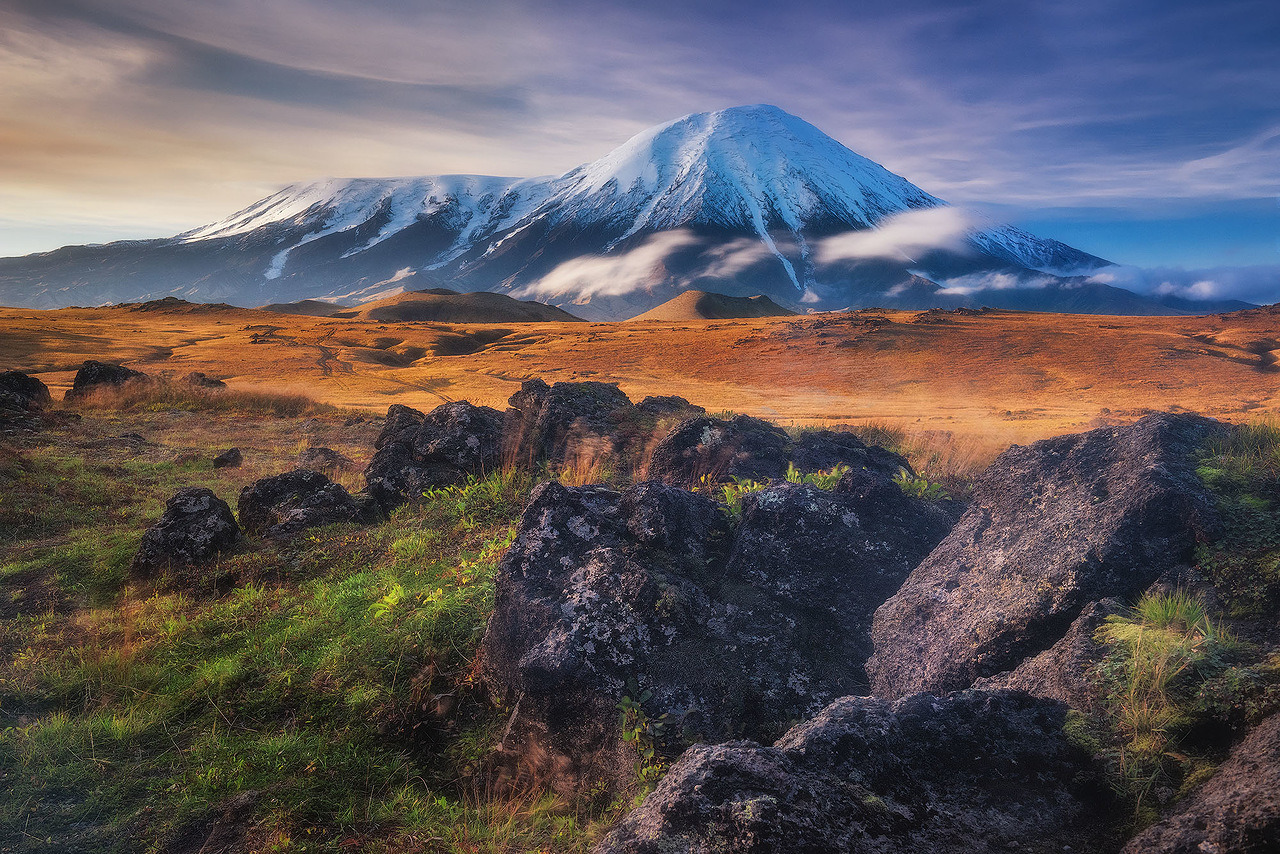 In nature no risk equals no reward
Kamchatka has two major attractions and both of them are potential hazards. The first is its bears. Young bear cubs hunt for fish on the Khakytsin River, which empties into Kurile Lake. A couple minutes before this picture was taken, one of them had caught their first red salmon. It fumbled with the salmon for a while, trying to figure out how to approach the huge fish. Eventually it dropped the fish and the catch was intercepted by one of its siblings. It looked like it was trying to say, "What have I done? And what do I do now?"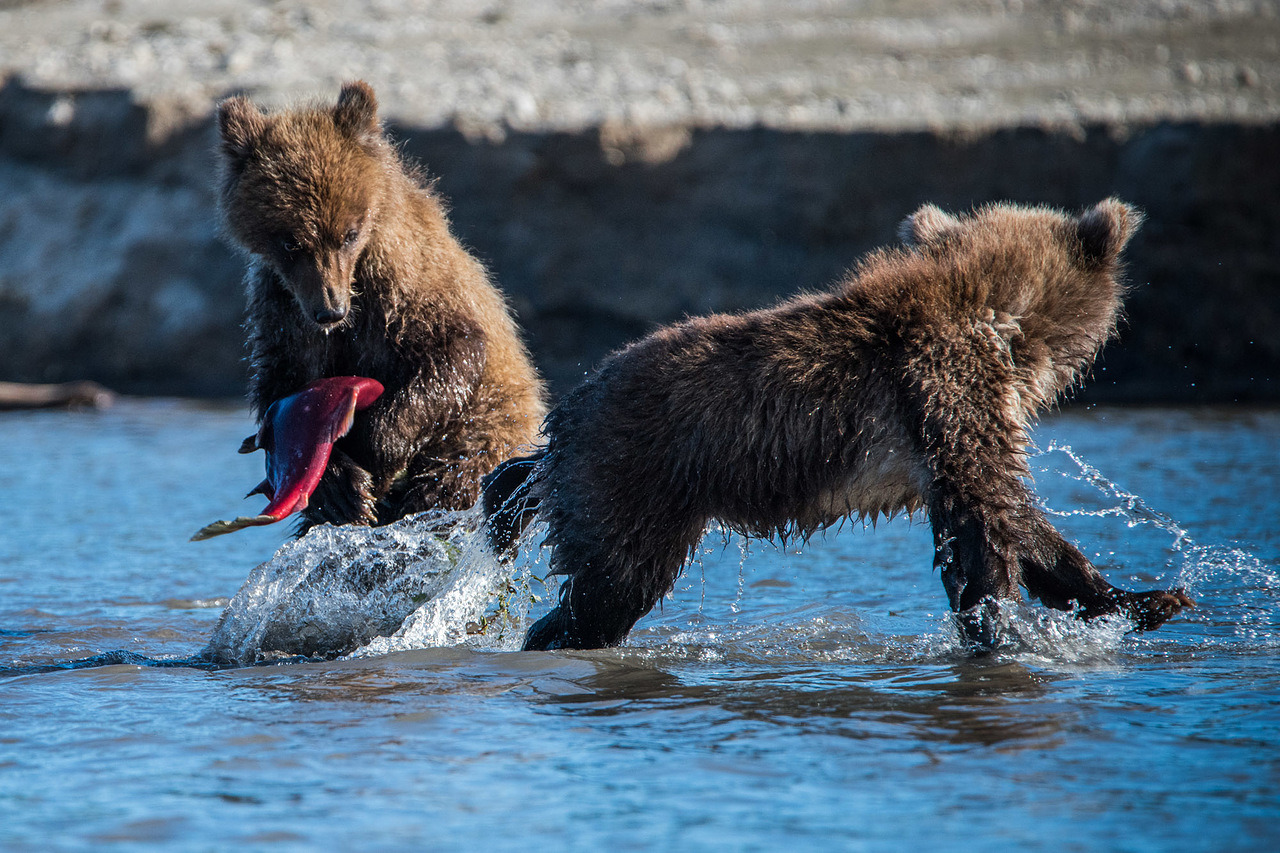 Photo credit: Anton Agarkov
Wild love. This is not a life-or-death struggle, but an act of bear courtship in the Kurile Lake with the Ilyinsky Volcano in the background.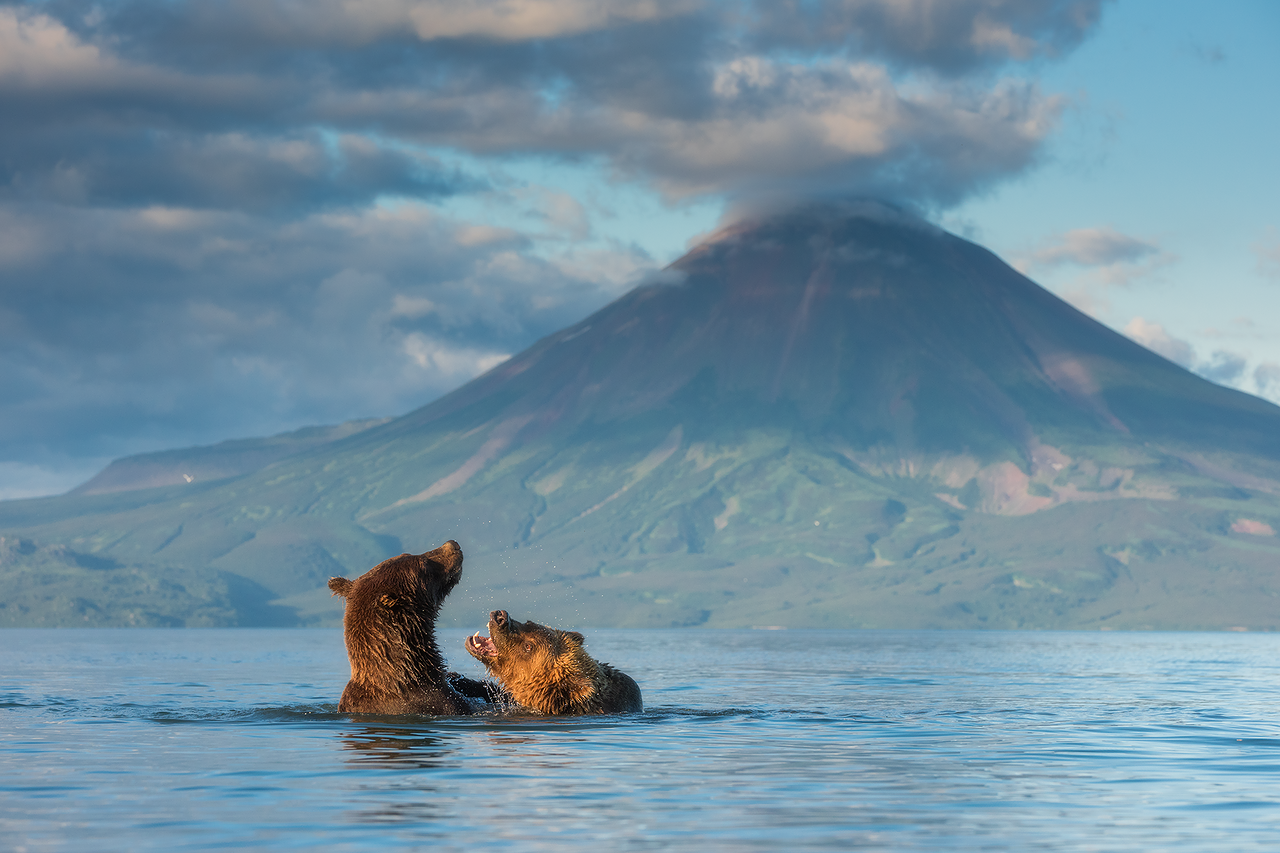 Photo credit: Anton Agarkov
A female bear leads her cubs along the shore of the Kurile Lake at dawn.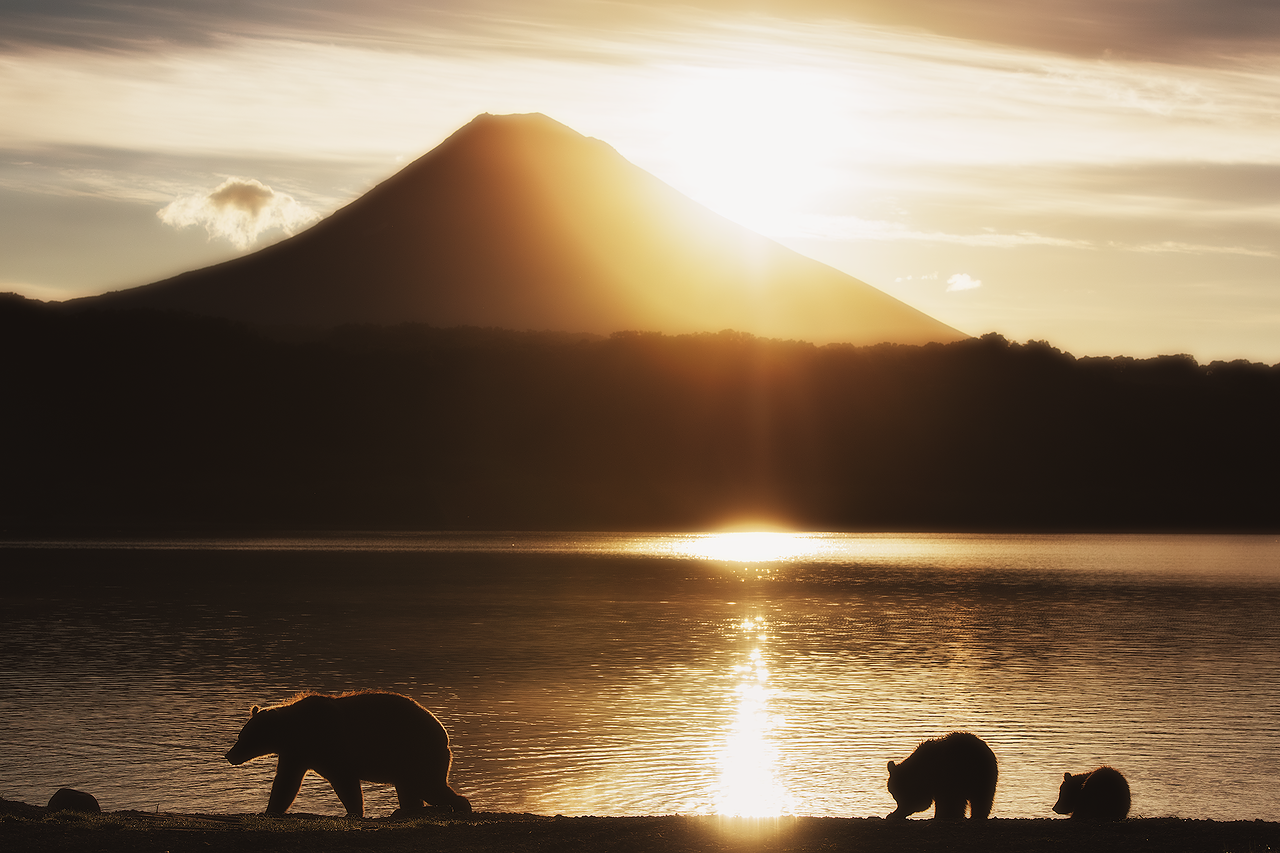 Photo credit: Anton Agarkov
Kamchatka is a place where something is always erupting. But all the eruptions that have occurred over the last three years cannot compare with the 2012-2013 eruption of the Plosky Tolbachik volcano. The flare of the eruption illuminates the nighttime landscape of the volcano's southern slope.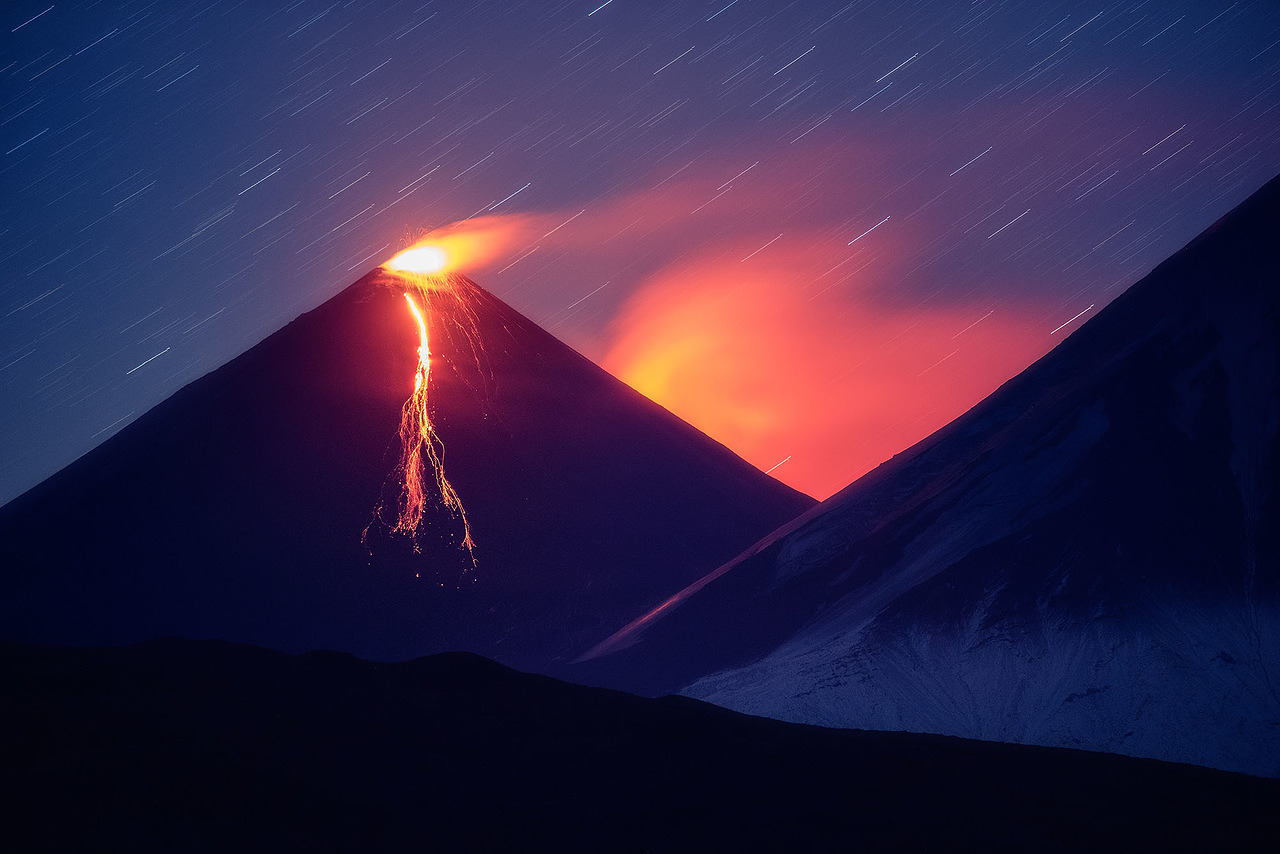 Photo credit: Anton Agarkov
The streams of lava destroyed two volcanologists' facilities. Luckily, no one was hurt. As the active phase of the eruption occurred in winter, there were also no large-scale forest fires.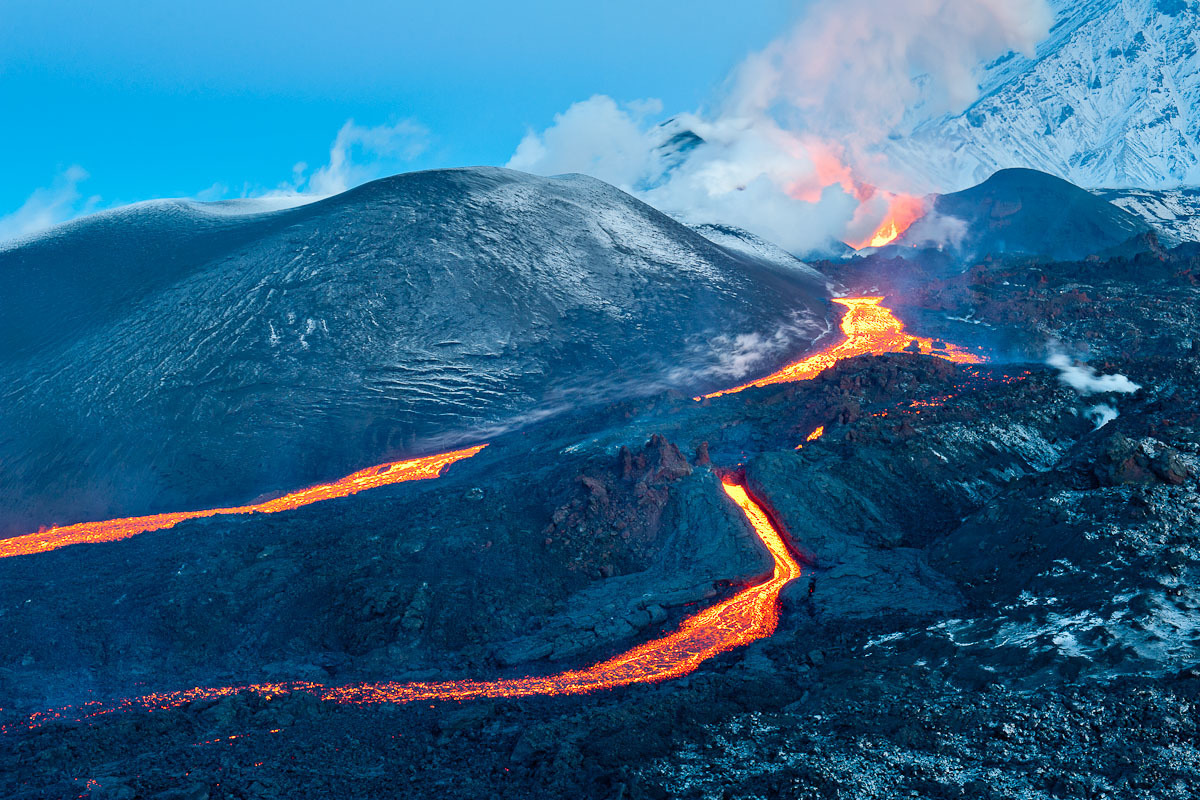 Photo credit: Anton Agarkov
For a time, the eruption was a major tourist attraction. Many visitors would fly around the volcano in helicopters, but few dared to land on the mountain and set up a camp by the eruption site. However, the brave few that did were able to capture some truly impressive images.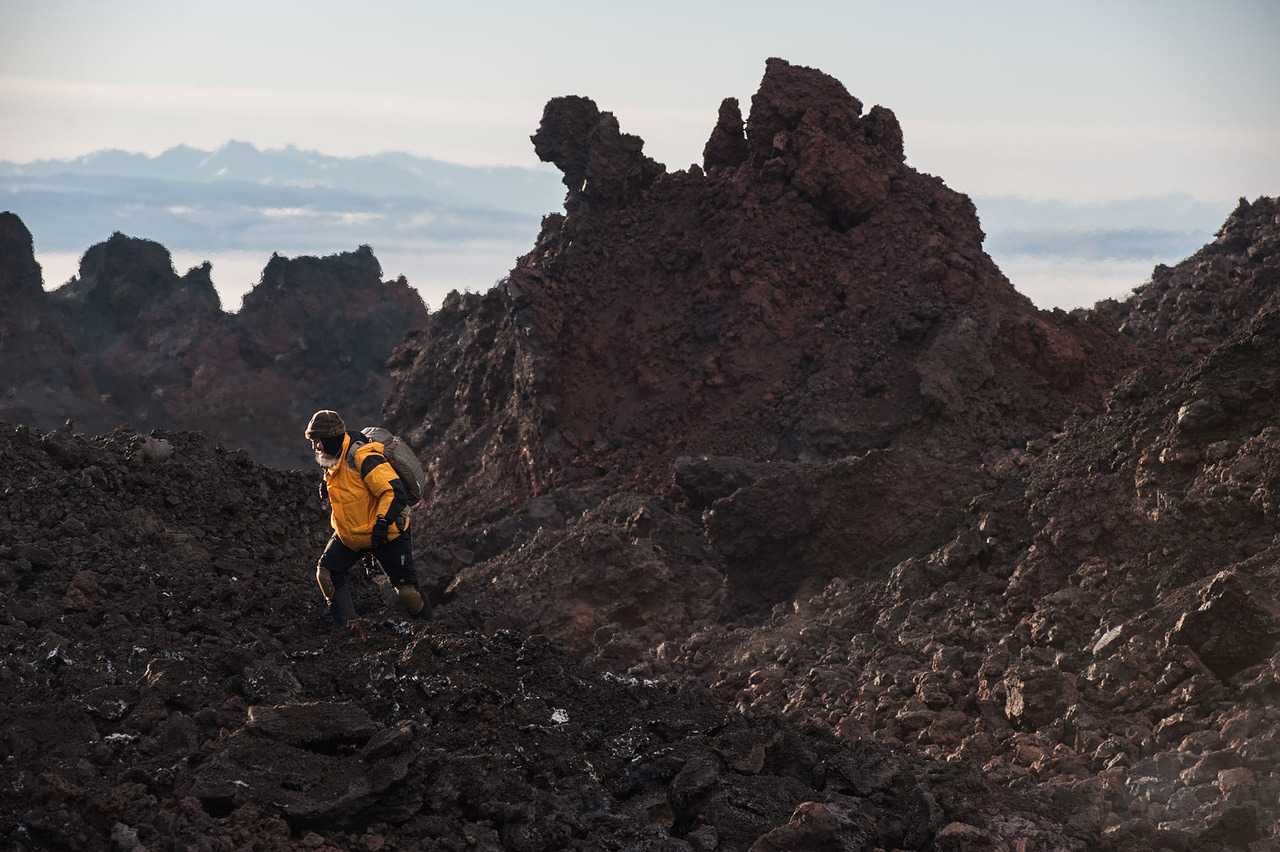 Photo credit: Anton Agarkov
The Kurile Lake is a unique ecosystem that provides photographers with an opportunity to capture bears in their natural habitat from a safe, but very short distance of just a few meters. This shot of bathing bears was taken from just five meters away.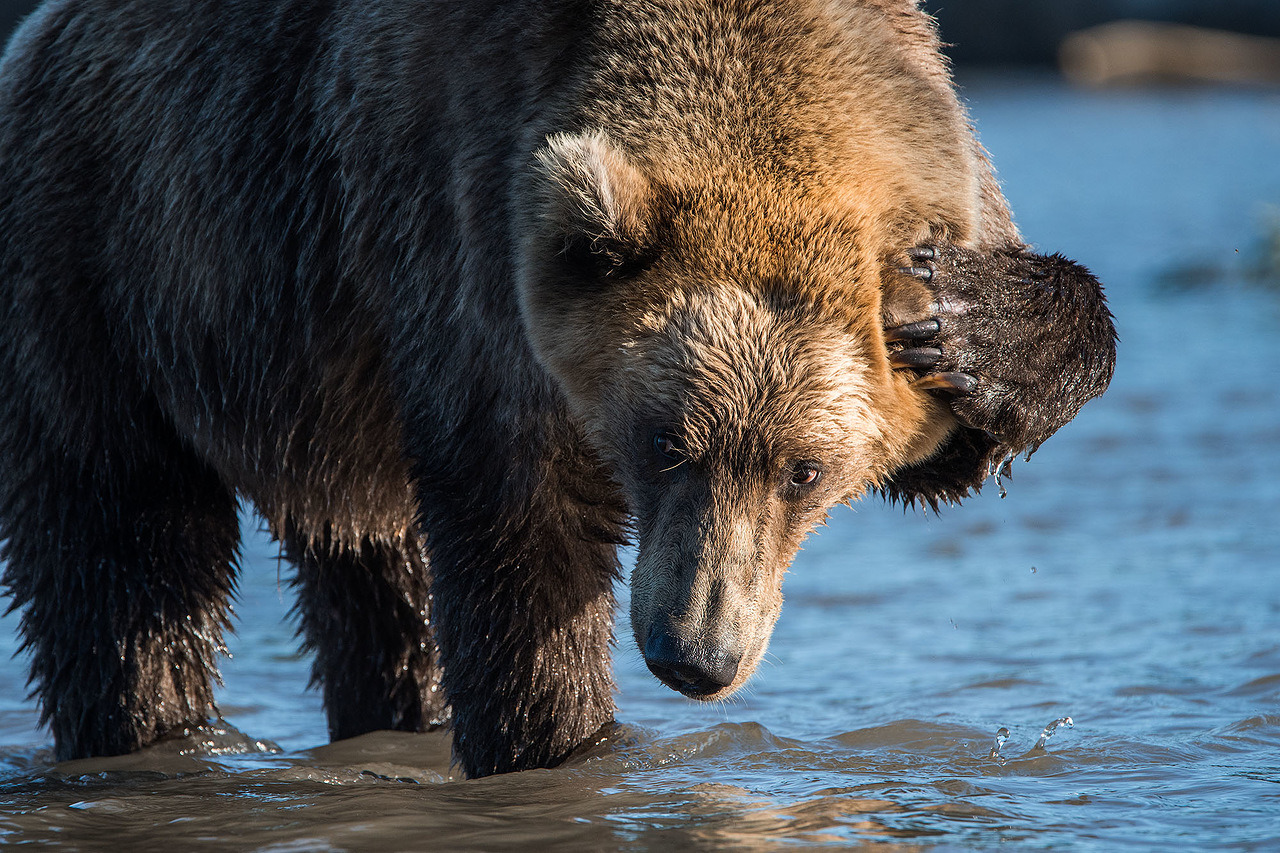 Photo credit: Anton Agarkov
The sun rises above the volcanoes of Plosky and Ostry Tolbachik. Ostry Tolbachik is a picturesque, but extinct volcano. Its neighbor, Plosky Tolbachik, which appears to be just a shoulder of Ostry, is in fact a standalone volcano. It is still active.
Photo credit: Anton Agarkov
Klyuchevskaya Sopka is Eurasia's highest active volcano. This volcano is so active that it is actually erupting as we speak.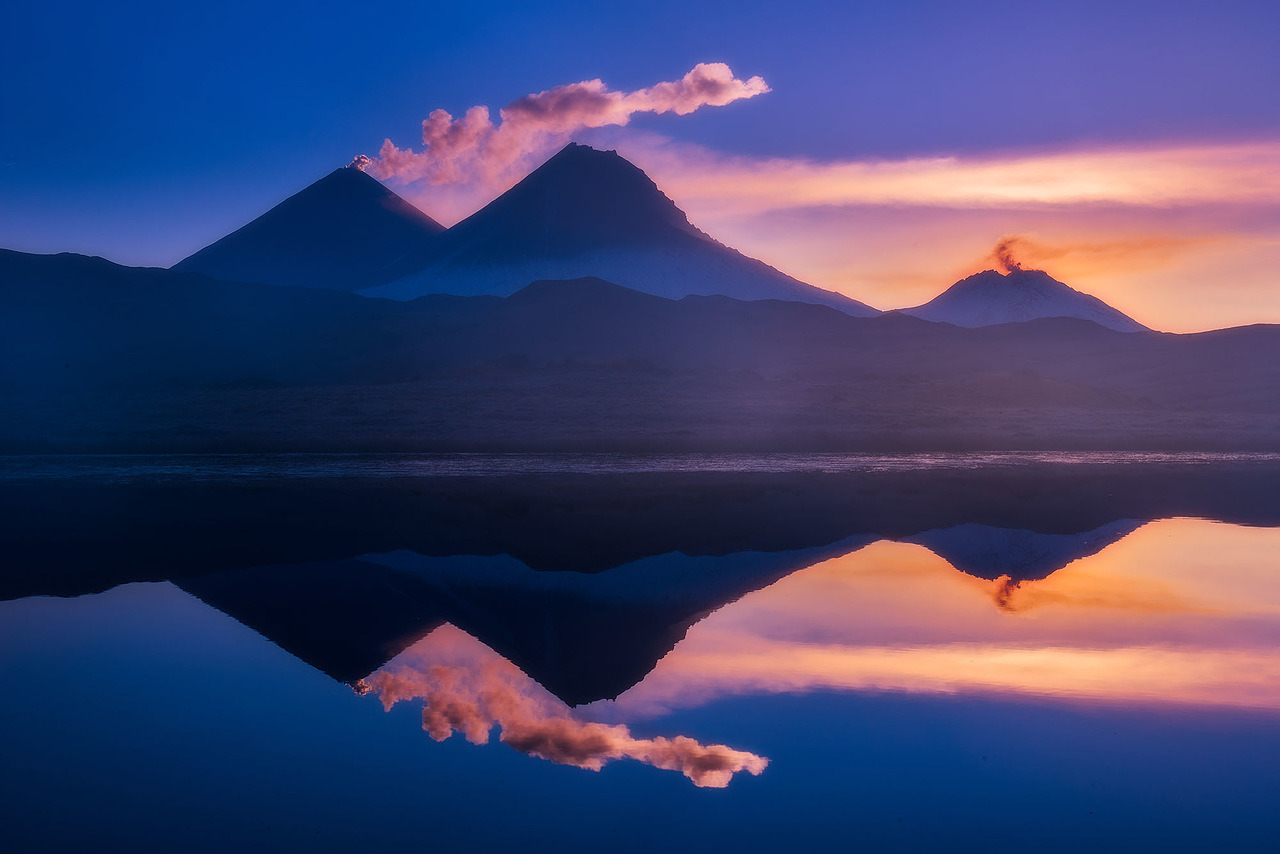 Photo credit: Anton Agarkov
All rights reserved by Rossiyskaya Gazeta.