Entry 11 - Kolyuchin Island and Inlet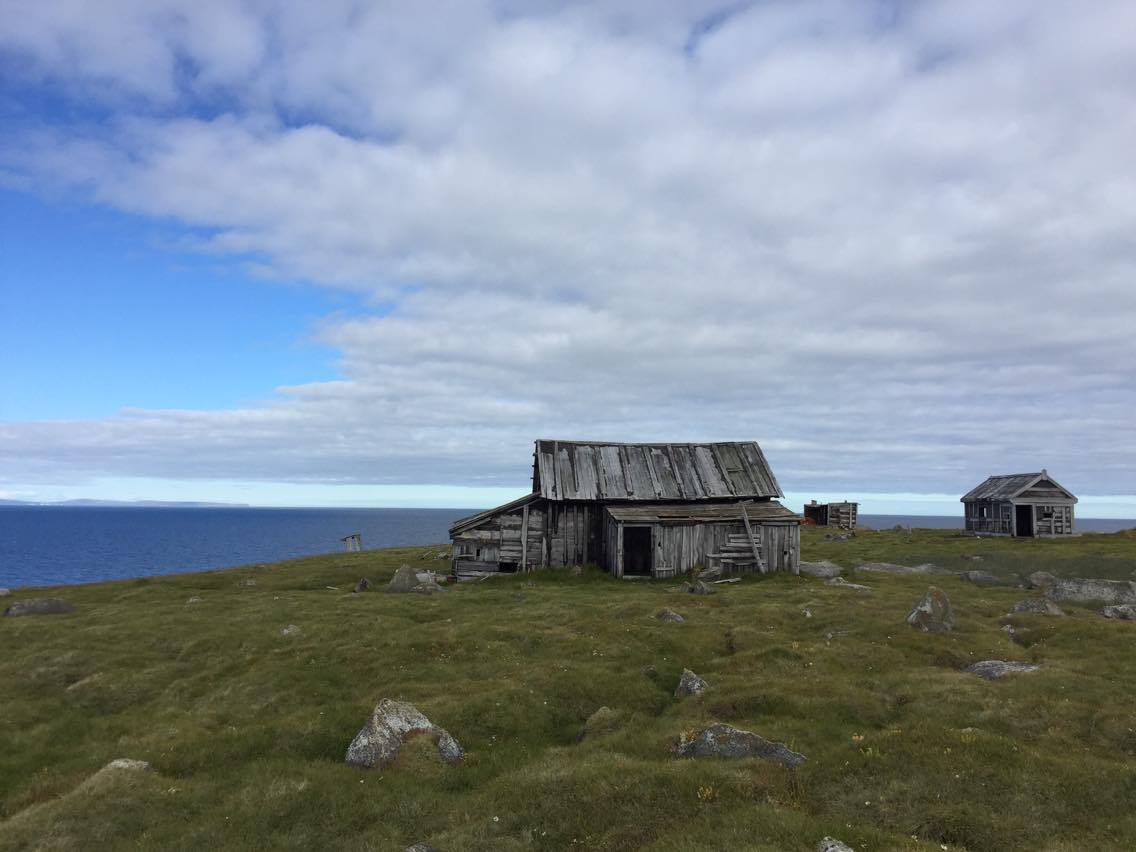 Kolyuchin is nowhere near the size of Wrangel Island.
Maria Stambler
Making the most of the expedition's final stops.
A relaxing day at sea was just what the doctor ordered after a few action-packed days on Wrangel Island. With energy replenished, we are ready to make the most out of the final stop of the expedition - Kolyuchin Island.
Kolyuchin is nowhere near the size of Wrangel Island, but what it lacks in area it more than makes up for in points of interest and wildlife. At the eastern end of the island are some hunter's huts (hunters hunt walrus at certain times of the year when the ice disappears and these creatures haul out on the island in large numbers). At the western end of the island is the remains of a polar research station that was abandoned in the 1990s. The birders in our midst are sure to appreciate the amazing bird cliffs where it is possible to get magnificent views (and photographs) of puffins and guillemots as they come and go from their nests.
Source: Maria Stambler
What we did here today depended on one really important factor: polar bears. They take refuge on the island when the ice recedes and if they are there it is both unwise and unsafe for us to go ashore. If they were roaming around, we would have Zodiac-cruised the cliffs for a spot of bird watching. Fortunately, or unfortunately (depending how you look at it), no bears were present.
At first, the weather was pretty bleak: gray skies, cold drizzle and almost biting wind. Shortly after we landed on shore after the shortest Zodiac ride of the expedition, a bit of blue started appearing between the gray and the sun's rays began falling indiscriminately all around us. Eventually the skies were a beautiful blue as far as the eye could see. It was a very busy day for the birds nesting on the cliffs. Puffins, guillemots, kittiwakes and co. were flying hurriedly about their business, but somehow it was very soothing to sit and watch them from so close up. Only a very narrow ravine separated us from them.
Source: Maria Stambler
During the Soviet period there were a large number of research stations in the High Arctic, but few survived the economic meltdown of the 1990s. Scattered rusty old barrels, a few houses that have gone to rack and ruin and other miscellaneous junk were a reminder of those calamitous years for the entire Chukotka region. But the blooming flowers and luscious green grass symbolized hope and promise that are slowly being restored to the region.
Next on the program were lunch and then Kolyuchin Inlet. Little did we know that nature would serve up a very special visual appetizer. Back on Kolyuchin Island the crew spotted some bowhead whales, so Rodney decided to see if we could perhaps get a little closer to them with the boat. Bowheads are an extremely rare sight to behold because they'd been over-hunted which caused their numbers to plummet. Seeing one in the wild is considered very lucky. Seeing about a dozen - as we just did - is pretty much off the charts!
Source: Maria Stambler
Around mid afternoon the Spirit of Enderby dropped anchor at Kolyuchin Inlet, a massive tidal estuary so big we could take our ship inside. It truly is wildlife galore with various types of shorebirds, ground squirrels and even occasional wolverines and brown bears! It was an easy landing with lots of opportunity for hiking, exploring and photography. Because this was *teardrop* the final landing of the expedition, we were given five whole hours to stroll around at our pleasure and leisure.
Source: Maria Stambler
What an appropriate way to wrap up the last stop of this unbelievable trip! The next two days we are at sea as we make our way back to Anadyr and the conclusion of this special Chukotka expedition.
Source: Maria Stambler
Subscribe to get the hand picked best stories every week
All rights reserved by Rossiyskaya Gazeta.