Moscow increasingly looks towards the Asia-Pacific Region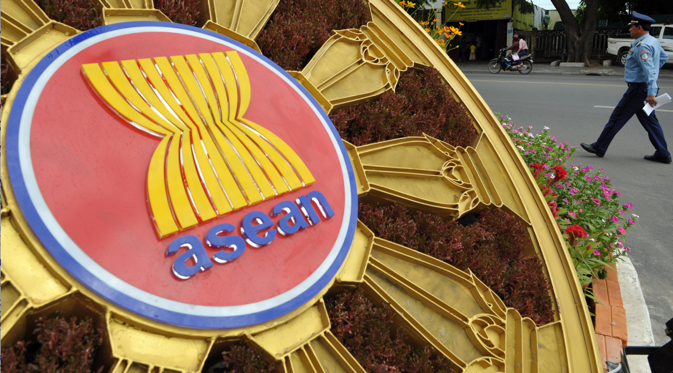 Russia's mutually-beneficial cooperation with Japan, the Republic of Korea, New Zealand, Australia and the ASEAN states is evolving dynamically. Source: AFP/EastNews
Russia's ties with India are developing as a preferential strategic partnership and trade is growing. Relations with China and ASEAN countries are also developing well.
Relations with the Asia-Pacific states are among Russia's foreign policy priorities. The shift in the global economy's center of gravity towards Asia is accompanied by growing interaction in the area and a proliferation of multilateral structures and initiatives. The United States has launched a strategic rebalancing of its attitude toward the region, which is also increasingly becoming a focus for the European Union and the UK.
It is clear that all actors are primarily pursuing their national interests. In this regard we face the task of managing a growing volume and scope of political traffic in the region, getting the right approach, and making sure it is coherent and systemic. We believe that the first step should be creating an atmosphere of cooperation, trust and mutual understanding, preventing rivalry and confrontation. We should move towards this aim by enhancing and deepening the political dialogue and join forces in our efforts to seek solutions for the future.
Russia is part of this activity in the region. Our ties with India are developing as a preferential strategic partnership. Bilateral trade exceeds 11 billion dollars. Relations with Vietnam are also a priority. Our mutually-beneficial cooperation with Japan, the Republic of Korea, New Zealand, Australia and the ASEAN states is also evolving dynamically.
Our relations with China are characterised by a high level of mutual trust and understanding, and our economic ties are expanding rapidly. Last year trade grew 5.2 percent to reach $87.5 billion. We are confident that, in the near future, it will rise to over $100 billion. Russia-China cooperation on international affairs is both global and strategic, and is becoming a major factor in world politics.
Russia is considering joining the region's preferential trade system. We are negotiating free trade agreements with New Zealand and Vietnam. We believe it is necessary to establish a network of multilateral interconnected dialogue. The East Asian summits function as a leading regional mechanism for this kind of work.
At the East Asian summit in November 2012, Russian Foreign Minister Sergei Lavrov proposed launching a multilateral dialogue on building stable and reliable security and cooperation architecture in the Asia-Pacific. We now need to define the basic principles underlying interstate relations. This will, presumably, include the peaceful solution of disputes, a ban on the use or threat of force, and a rejection of any confrontation and cooperation aimed against third parties. It also means forging partnerships among multilateral frameworks in the Asia-Pacific region and agreeing on the indivisibility of security, which means declaring the strengthening of one's own security at the expense of others unacceptable.
Our main goal is to launch a broad dialogue on shaping the future regional architecture.
The writer is the Russian Ambassador to the United Kingdom.
First published in RIA Novosti.
All rights reserved by Rossiyskaya Gazeta.