Energy Security to be in the spotlight at G20 summit- Shyam Saran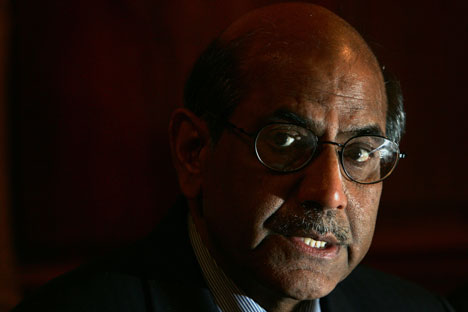 Shyam Saran: "We will continue to work to make G20 what it promises to be; a premier international institution for economic coordination." Source: Reuters/Vostock Photo
India's former foreign secretary and chairman of its National Security Advisory Board tells RIR that the world's major economies need greater coordination.
The leaders of the world's 20 biggest economies meet in St Petersburg on September 5 to discuss the issues that plague the development of the global economic and financial systems. In the lead-up to the summit, Shyam Saran, India's former Foreign Secretary and chairman of National Security Advisory Board, spoke to RIR about India's views on G20.
Nowadays G20 is the leading international forum where the most important economic and financial issues are discussed. Could you tell us about the work of G20 since 2008 when the representative level was changed from finance minister to the leader of state? Does it work effectively?
As you mentioned, the convening of the G20 at the summit level was caused by the global financial and economic crises in 2008. So it was an institution that was born out of crises. In fact, its first job was crisis management. So the G20 to our mind emerged first and foremost as a kind of crises management body, comprised of the all major economies of the world. However, I think, the challenge for G20 now is how to move from a crises management body, which was quite successful with the dealing with crises, to an economic management body. As you know in Pittsburgh when the G20 meeting was held it was described as the premier international institution for economic coordination. Now it is this particular role which G20 is finding difficult to fulfill.
This year Russia is the G20 host country. The Russian government has offered 8 themes for discussion (development of energy market, enhancing of multilateral trade, fighting corruption and energy sustainability among others). What initiatives do you think would be at the centre of discussions?
There is no doubt, that whenever a G20 meeting takes place it will be influenced by what the current international environment is, what the political environment is as well as economic environment. Now the political environment is obviously going to be dominated by what is happening in the Gulf. And I think it will impact one of the items that is very important and that was put forward by Russia – energy security. Because for us particularly – we are a major energy importing country – any disruption that takes place in energy supplies as a result of the current political crises in the Gulf, is going to have an immediate impact on energy security. So how we deal with the consequences of this political crisis to us to ensure that energy security is not to be impacted. This is going to be very important. Second is that we are also looking at the economic and financial consequences both of this crisis and some other developments which are taking place in the rest of the world.
As you know the G20 started with a good deal of coordination in our financial policies, in our exchange policies in 2008-2009, we had a coordinated economic stimulus. But as soon as the crisis started receding, countries, particularly the most influential countries, started going each in its own way. As a result, there has been volatility in the exchange market, there has been volatility in terms of capital inflows and outflows. And this has impacted the economic development, economic prospects, particularly on the emerging economies like India. So from our point of view, we would certainly like that it would be focus on these issues of the global economy of the global financial system. Because we believe that issues of employment, of jobs, of reviving economic growth, are the important agenda items.
How do you foresee the roles of India and Russia in the G20 forum? Which of our goals are similar?
You know because Russia and India of course have a long standing, friendly relationship and have a very strong political understanding. More recently we also are part of the BRICS Grouping. Russia and India may not have the same interest on every issue, but there are a number of issues regarding the reform of global financial system, the reform of the global monetary system and the multilateral trading system. At these areas there is a strong convergence of interests between India and Russia. And it is our hope that when Russia plays host in the next G20 meeting we will be able to work together.
This year Russia has set economic growth and creating jobs as the main goals for the G20. How much do these two issues affect the Indian economy?
We have already put forward at a couple of earlier G20 meetings (the importance of) more rapid development of the developing countries, particularly of the emerging economies like India. This is something which has also a positive effect on global economy. Because if countries like India grow at more rapid rate, this also creates investment opportunities for countries which are currently depressed in the western world. It creates more trading opportunities for these countries. And therefore the growth of countries like India stimulates western economies. Take for example even with respect to energy demand. If India is growing in faster pace, then there will be greater energy demand. So our view has always been that the growth requires some coordination efforts by G20 countries working together, and growth is the centre of the G20 global strategy. We should not only look at stimulation or economic recovery of individual economies, but we should look at how the growth stimulates economies across the globe. Because what is happening now the countries are looking at their own interests. And they are not looking at how we can pull out all our resources together, how we can coordinate our strategies together. So there is not only growth in this or that country, but there is agenda of the recovery of global economy.
What new initiatives can India offer at the G20 meeting?
I don't know what initiatives India is able to offer. But I think it should be clear what our basic approaches are. The revival of global economic growth should be on the top of agenda. Secondly as Russia itself has put forward, we need strong multilateral institutions. In those terms whatever the G20 can do in order to stimulate and revive the talks on new regime under WTO will be valuable. Because as you see there is a tendency for fragmented markets. You know USA for example promoting the Trans-Pacific Partnership. It is promoting the Trans-Atlantic economic field also. So our interest is that there should not be that kind of fragmentation of the global markets. Actually we should try to have a good and strong rule-based multilateral trading system. So whatever G20 can do to combat this tendency to fragment the global market into trading zones and instead promote truly multilateral trading order which is based on well established rules by consensus. That would be the major contribution.
What future do you see for G20?
We have been, shall I say, positive about setting up the G20 and the potential which G20 has to really become, what I could call, a steering committee for the global economy, both as far as the investment side is concerned, trade side is concerned, and also with regard to international finance and international banking. So we have welcomed the setting up of G20 because, I think, it is the recognition of the fact that the global economy has become much more defused than before. And you cannot have the club just of 6 or 7 countries who can manage this entire global economy. That recognition is welcomed. But how to translate the awareness to the habits of working together and creating institutions where we can work together? That of course is something that is going to be much more difficult. We have had some progress, for example, in terms of the financial stability board, we have had some progress with regard to working out some new norms. So it is not that we have not made any progress.
We will continue to work to make G20 what it promises to be; a premier international institution for economic coordination. The other aspect which India has is why we created this institution for economic coordination and the same diffusion of the economic part is not reflected on political side. That is why we say that along with ensuring the better functioning of G20, it is also very important that we should bring the reform of UNSC. Because even the UNSC becomes reflective of the big changes that are taking place in terms of this diffusion in economic and political power.
All rights reserved by Rossiyskaya Gazeta.