Russia and U.S. may indulge in tug of war over India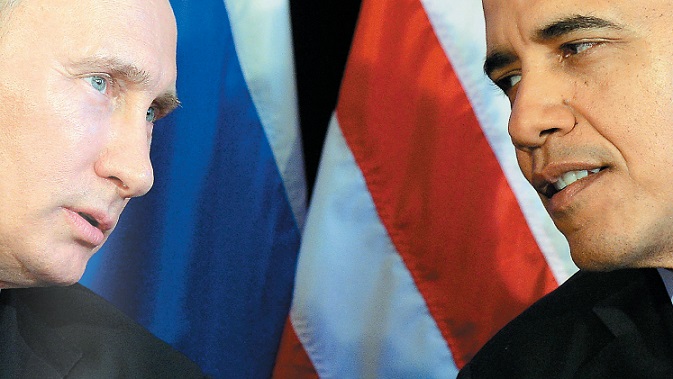 Russia-U.S. competition in India is a false idea. Source: AFP / EastNews
With Narendra Modi at the helm, of affairs in India, both Russia and the U.S are hopeful that they can influence the Delhi's new foreign policy agenda.
During the election campaign in India, there were active debates about the country's future foreign policy strategy. From the perspective of an international observer, there was a lack of certainty about what was meant in these debates, and for good reason. For starters, there were the blurred lines between the ideological platforms of the respective parties. Moreover, candidates turned to populism and slogans throughout the campaign to make their point.
As a result, there were the obvious questions after the victory of the Bharatiya Janata Party (BJP) and its frontrunner, Narendra Modi. What position will the new prime minister take toward the U.S. – the same country that rejected a visa to him? What policy will come from the BJP government that has reliable ties with the U.S.? Should we expect any changes in India-Russia relations? Will the recent news about Moscow-Beijing bilateral contracts and Russia's decision to sell weapons to Islamabad affect relations between India and Russia?
Some international observers look at these questions in the context of a U.S.-Russia rivalry for India. From this perspective, India is forced to make a make very difficult choice between two potential suitors. When it comes to making choices about weapons and military technologies, Delhi often does little to make its decision-making process easy to understand.
Although such assumptions about India seem to have a certain undeniable logic to them, they are hardly likely to reflect the true picture. India cannot turn its back from one state to the other because such a policy would hamper its national interests. Remember, the main principle of India's foreign policy was expressed in 1985 by then Prime Minister Rajiv Gandhi.
This principle reads: "We take into account what it is beneficial for India and other developing countries, we don't take a turn to any side. Decisions are taken – even though they are difficult to take – in accordance with the principles of our independence, freedom of actions and the right to self-reliance."
Although there are some voices in India that support closer ties either with the U.S. or with Russia, this country will avoid any turn to one or the other side. Modi's intentions to develop relations with both countries are obvious. He has already accepted an invitation to visit the United States in early autumn. Afterwards, he will pay a visit to Russia. Remarkably, these visits are not the first in the schedule of the Indian prime minister. And this indicates that Russia and the U.S. are not among the top priorities in India's foreign policy.
There are some experts in both Moscow and Washington who are sure that India may be included in the sphere of influence of either Russia or the U.S. In terms of the confrontation between Russia and the West, some politicians hope India will support one of the two sides. It's a dusty old tradition that sees world politics as a confrontation between the West and the non-West, between a democracy and a non-democracy. Depending on the politician who comes forward and his or her ideologies, India is almost certainly joining one of the two camps: either Russia (as the non-West) or the U.S. (as a democracy).
Yet, India has successfully avoided being under the influence of other states throughout its history since 1947. Even during the Cold War years, when the world was divided into two camps, India preferred to step aside, becoming one of the leaders of the Non-Aligned Movement. And now, when Russia and the U.S. have passed the peak of their supremacy, they can't offer India anything for which it would sacrifice its principles of independence, freedom of action and the right to self-reliance.
Russia-U.S. competition in India is a false idea. It gives a false impression of Indian foreign policy. This idea allows to justify its own failures in India by blaming the competitor. It makes the position of one country more vulnerable because it gives India an opportunity to leverage one country to increase its bargaining power.
The current state of Russia-India relationship needs some impetus that can hardly come from a fear that India would start favor the U.S. The new phase of Russian-Indian strategic partnership can be started on the basis of mutual understanding of the principles of independence, freedom of action, right to self-reliance, as well as defining of mutual interests and establishing realistic goals. Rather than political agitation, a pragmatic approach will give lifeblood to the strategic partnership between Russia and India.
Petr Topychkanov is an associate in the Carnegie Moscow Center's Nonproliferation Program.
This is an abridged version of an article first published by Russia Direct. Read the full article here.
All rights reserved by Rossiyskaya Gazeta.