BRICS Bank challenges US financial domination - Russian analysts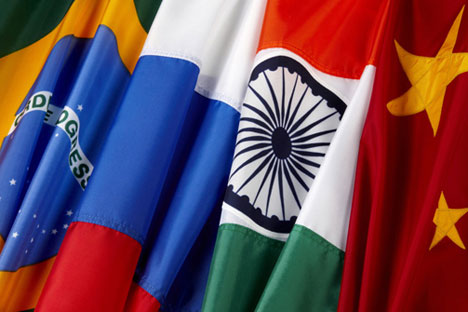 The BRICS Bank will not be capable of replacing the IMF. But the developing countries do not pursue such a goal as yet. Source: PhotoXpress
Leading Russian analysts believe that the creation of a BRICS Bank could be the first step in the group of emerging nations creating an alternative financial world order.
Russian financial analysts are of the opinion that the upcoming BRICS Bank will help the group of emerging countries challenge US domination of the global financial markets and even become a viable alternative to Bretton Woods institutions
"The BRICS Bank has been conceived to function in the same manner as the International Monetary Fund and World Bank," says Roman Andreev, head of asset management company KFS Group. "First of all, it will be the financing of budget deficits during periods of economic instability faced by the countries-participants of this bank." He adds that this would also comprise of the funding of projects, both social and economic, that have been refused funding by the IMF or World Bank. "That is, it will be engaged in the same kind of activities: thereby ensuring the stable development of the BRICS member countries," Andreev adds.
The essential difference between the future BRICS Bank and IMF and other organizations is the lack of Western political pressure, according to financial experts. Another important difference will be the equal distribution of shares in the bank. The fact is that, in the IMF, fresh quotas have not been allocated for several decades. Though, during that period, China's economy has grown ten-fold and the United States is reluctant to lose the right of veto and has refused to consent to the allocation of fresh regular quotas. The structure of the IMF is outdated and requires revision.
"IMF has refused to finance many projects in countries such as Brazil, India and South Africa. If you look at the statistics, presence of the IMF and the World Bank is quite diminutive in these countries," says Anna Kokareva, analytical specialist with Alpari. "These countries need the money and want to develop and therefore have decided to create their own bank. It will be created and will function on similar lines, but will be more loyal to these countries."
It is clear that during the initial phase, the BRICS Bank will not be capable of replacing the IMF. But the developing countries do not pursue such a goal as yet. However, the emergence of such a tool like the Development Bank will provide countries with the opportunity of increased growth. And in the future, very likely may pose a challenge to the US domination of the financial world.
First published by the Voice of Russia.
All rights reserved by Rossiyskaya Gazeta.