SCO Development Bank ready to finance projects in India, Iran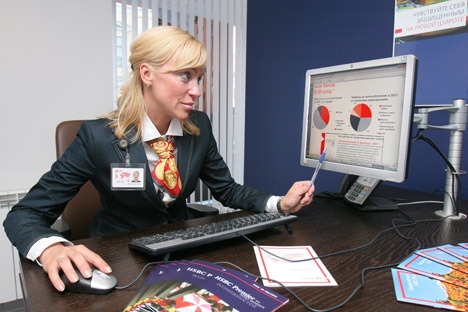 The bank's concept offers possibilities to finance projects both in the SCO member states and its observer countries such as Iran, Mongolia, Pakistan, Afghanistan and India. Source: TASS
The bank is interested in financing the construction of an oil and gas pipeline connecting Russia and India.
The Development Bank of the Shanghai Cooperation Organization (SCO) led by Russia and China will focus on financing interstate infrastructural projects and foreign trade operations, SCO Secretary General Dmitry Mezentsev said on Wednesday.
The bank's concept offers possibilities to finance projects both in the SCO member states and its observer countries such as Iran, Mongolia, Pakistan, Afghanistan and India, Mezentsev said. India and Pakistan are expected to become full members of the grouping next year.
"The SCO Development Bank with the concept that is undergoing stage-by-stage discussions, will be focused on financing multilateral infrastructural projects," the SCO top official said.
The existing practice of interaction with the SCO observer states gives solid grounds to finance projects in these countries, apart from projects in the SCO founding states that comprise Kazakhstan, Kyrgyzstan, China, Russia, Tajikistan and Uzbekistan, he said.
The SCO head did not specify the projects that could be included in the Development Bank's investment portfolio.
Future projects within SCO
One of the largest infrastructural projects that the bank is eyeing is the financing of a potential $30 billion oil and gas pipeline from Russia to India. Overland hydrocarbon transportation from Russia to India can be organized only through the territory of transit states such as China or Kazakhstan, Turkmenistan, Afghanistan and Pakistan.
A source familiar with the agenda of Russian-Indian talks earlier told TASS that India had initiated the establishment of a joint working group for the construction of a pipeline system from Russia across the territory of Central Asian countries.
Russia's talks with Iran as an SCO observer country are focusing on boosting bilateral trade tenfold to $15 billion a year. A possible area of cooperation envisages Iranian crude oil sales through Russian traders and a build-up of Russia's grain supplies to Iran.
Russia's talks with Mongolia are focused on a possibility to build a trunk transit gas pipeline to China.
"The direction of upcoming work in the sphere of financing is also determined by a statement adopted by the Council of the SCO Heads of Governments in Tashkent in November 2013, which emphasizes the founding countries' interest in establishing the organization's financial institutions," the SCO head said.
The SCO summit held in Dushanbe in September 2014 instructed the governments of the organization's member states to complete work on drafting the SCO's development strategy until 2025 and submit it to the SCO Council of the Heads of State, which will convene in Ufa in July 2015.
First published by TASS.
All rights reserved by Rossiyskaya Gazeta.