Nepal receives SCO dialogue partner status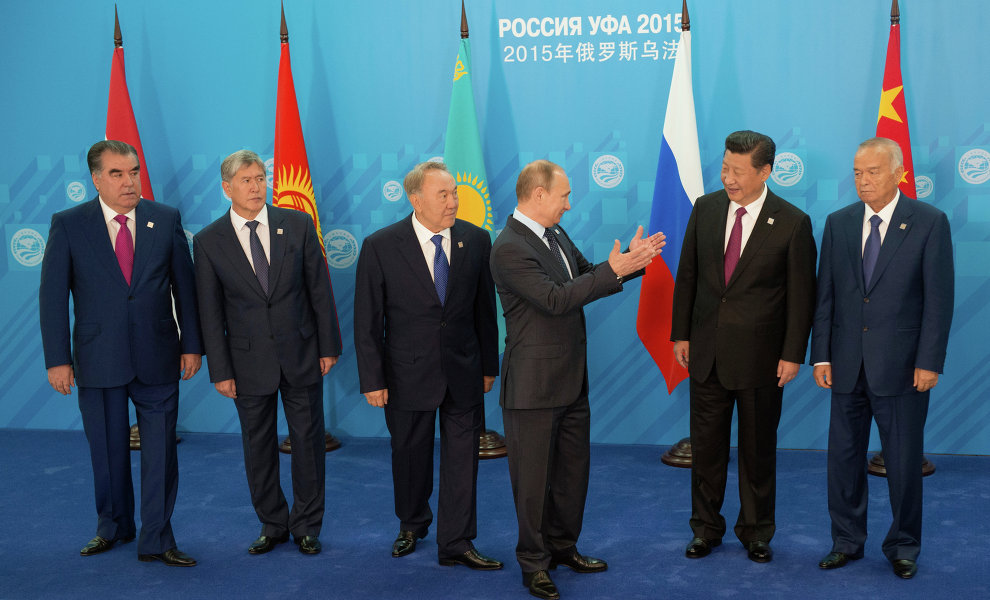 Group photograph of the SCO heads of state at the SCO summit in Ufa in 2015.
SCO2015.ru
The dialogue partner status will make it possible for Nepal to join the SCO's multifaceted activities.
Nepal has been officially granted dialogue partner status in the Shanghai Cooperation Organization (SCO). The relevant memorandum has been signed on Tuesday at the SCO headquarters in Beijing with the participation of the organization's Secretary-General Rashid Alimov and Nepal's Prime Minister Khadga Prasad Sharma Oli.
Nepal's Deputy Prime Minister and Foreign Minister Kamal Thapa recalled that the SCO had been set up in 2001 for cooperation in the field of security and confidence-building between its members. He noted that it comprised the world's leading powers and fast growing economies, adding that Nepal would like to become part of the SCO. According to him, Nepal will abide by the principles and will be guided by the values of this reputed international organization.
"We have witnessed a landmark event," Alimov said. "The dialogue partner status will make it possible for Nepal to join the SCO's multifaceted activities. In June Tashkent will host the jubilee summit of the leaders of the SCO member-countries. In this context, we consider the signing of the memorandum with Nepal an important contribution to the development of our organization."
The political decision to grant observer status to Cambodia, Azerbaijan, Nepal and Armenia was taken in July 2015 at the SCO summit in Ufa, Russia. Phnom Penh and Baku have already formalized their status. The signing of the memorandum with Armenia is scheduled for April 16.
The Shanghai Cooperation Organization comprises Kazakhstan, Kyrgyzstan, China, Russia, Tajikistan and Uzbekistan. The accession of India and Pakistan is expected to be confirmed in Tashkent in June. Iran and Afghanistan, which are currently observer states, have submitted applications for full-fledged SCO membership.
The "SCO family" includes a total of 18 countries, including observer states and dialogue partners. A few more countries have announced plans to take part in the activities of the SCO bringing together countries that are home to around 3 billion people.
First published by TASS.
All rights reserved by Rossiyskaya Gazeta.