No plans for Russia to use Yemeni air bases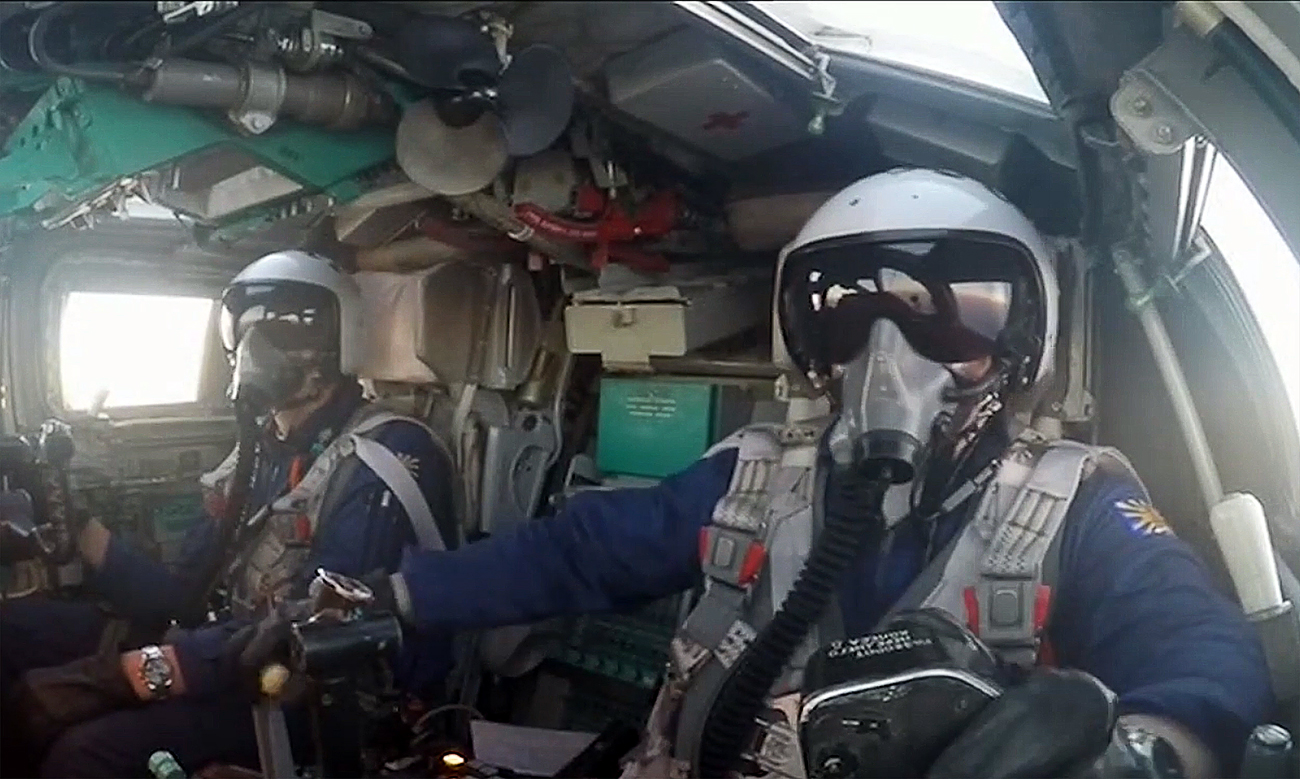 Saleh's statement coincided with the end of Russian sorties from Iran's Hamadan air base. Source: TASS
Sources said Moscow had no plans to risk the political and military consequences of deploying aircraft and troops in Yemen, despite media reports that ousted Yemeni president Ali Abdullah Saleh has invited Russia to use the country's bases and ports.
Russia will not deploy its aircraft and equipment in Yemen, an anonymous source in the military-industrial complex has told RIR, despite media reports to the contrary.
"This is another civil war-torn country," the source said. "You'll need to transfer not only aircraft to Yemen, but also a military contingent to protect our soldiers. Such a decision would be reckless and would lead to a variety of political and military problems."
Some media organisations had reported earlier that Ali Abdullah Saleh, the former president of Yemen, had invited Russia to use the country's military bases, airports and ports.
They referred to an interview that Saleh allegedly gave to the Russian TV channel Russia-24. However, there is no such interview on the TV channel's website.
Saleh's statement coincided with the end of Russian sorties from Iran's Hamadan air base. Tehran declared that Moscow's use of the base was over, just days after Russia's defence ministry declared on August 17 that it would be flying missions to Syria from that airfield.
According to the RIR source, the ousted Yemeni president's words do not have legitimacy. And deploying troops in Yemen will also lead to a worsening of relations with Saudi Arabia and the United States.
"The man wants to return to power and is trying to use all the means for this. Russia will not meddle in the conflict in Yemen," the source said.
Former Yemeni president Saleh was overthrown during the uprising related to the Arab Spring in 2011, but the new government and its orientation toward Sunni Saudi Arabia and the United States has led to another surge of discontent in Yemeni society.
A civil war broke out in the country at the end of the 2014. Early the following year, a Zaidi Shia group known as Ansar Allah seized the Yemeni capital of Sanaa and won over a significant part of the national army.
A revolutionary council was subsequently formed in the country, which was replaced on August 14 by a new government, the Supreme Political Council. Ousted president Saleh, who is hoping to regain power, is supporting the new revolutionary forces.
All rights reserved by Rossiyskaya Gazeta.