Living in the only town in the world on the Arctic Circle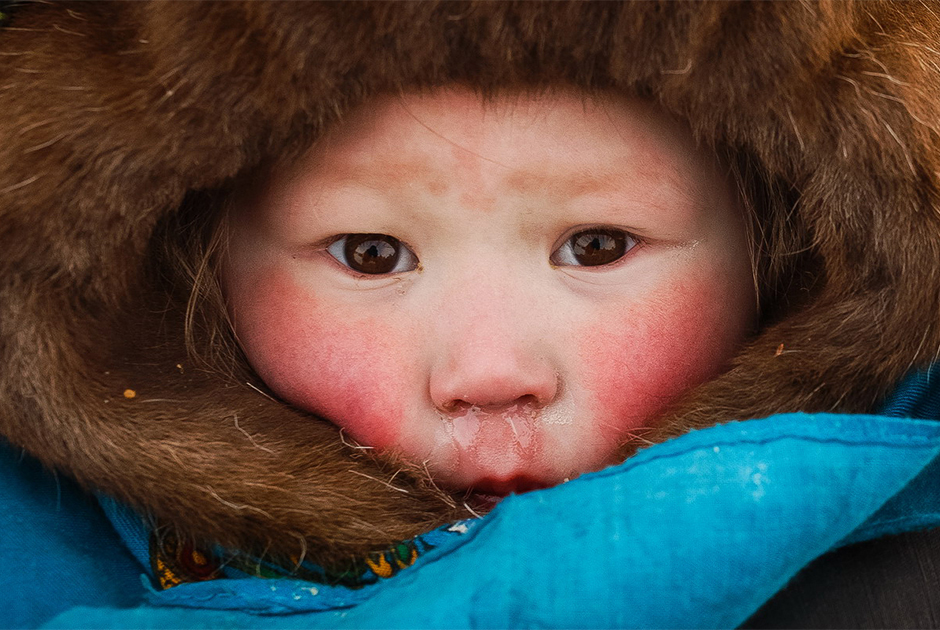 The life of a town in the Russian far north in photos.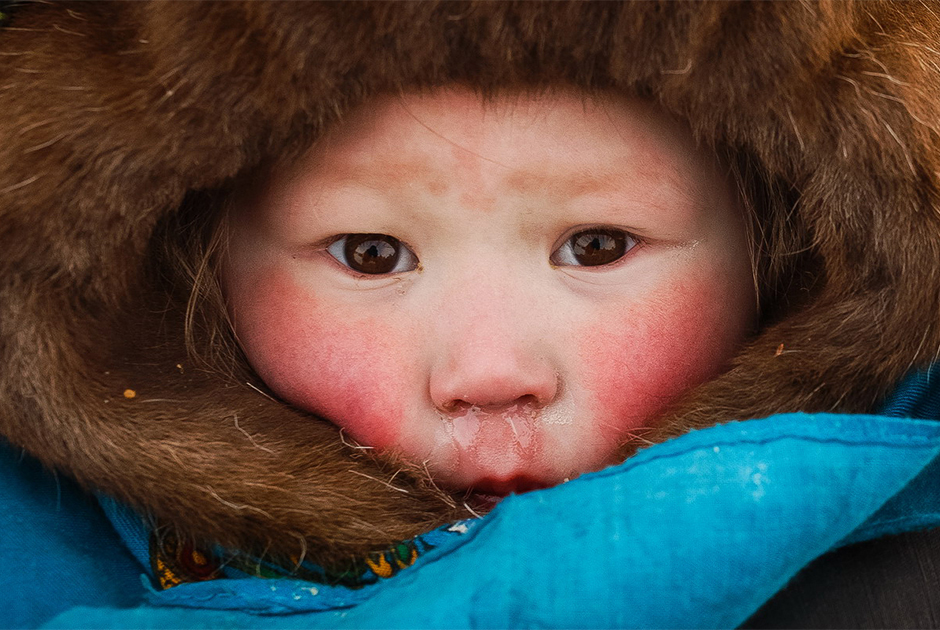 Salekhard is a town 1513 miles north from Moscow (2436 km), the capital of Yamalo-Nenets Autonomous Okrug. The snow and frost here last 200 days a year.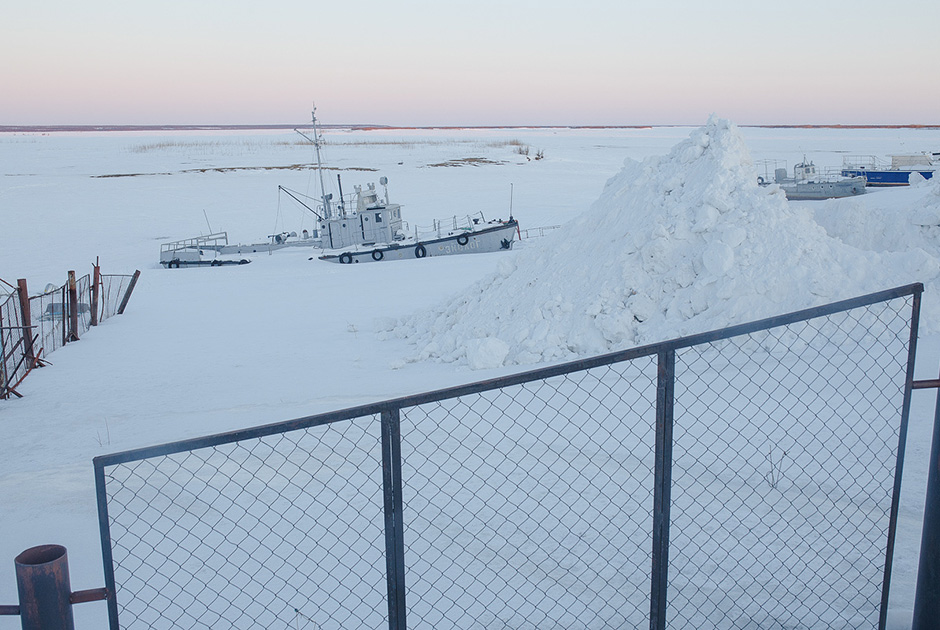 Evgeniya Zhulanova
We asked photographer Evgeniya Zhulanova, who traveled to Salekhard, to tell about the journey: "In winter the temperature can fall to -40/50 C, but I came in spring and summer, so it wasn't that bad."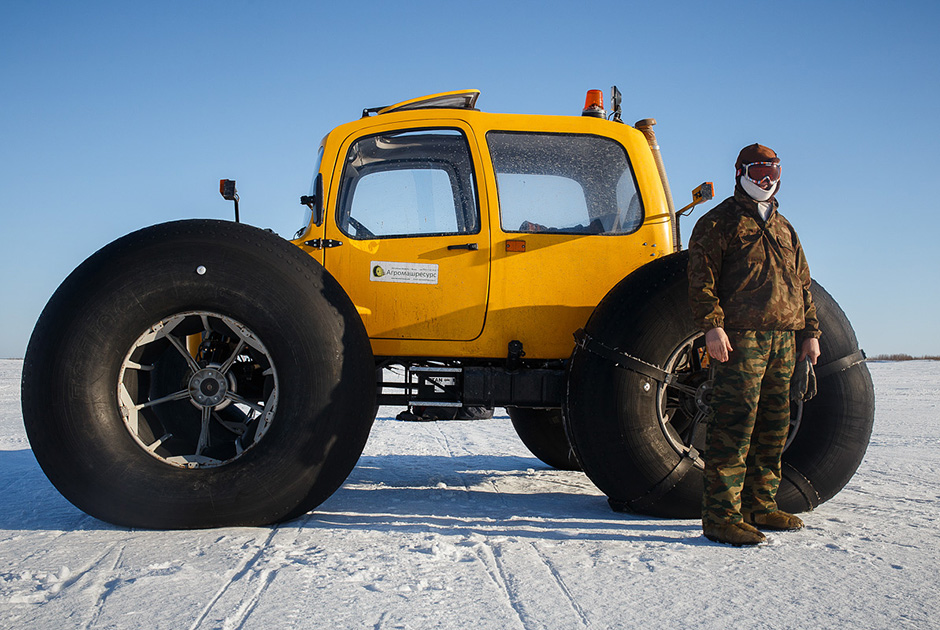 Evgeniya Zhulanova
"But even in spring I had to wear gloves, thermal clothes, mittens and hat. Russian valenki (traditional Russian winter footwear, essentially felt boots) are the perfect choice."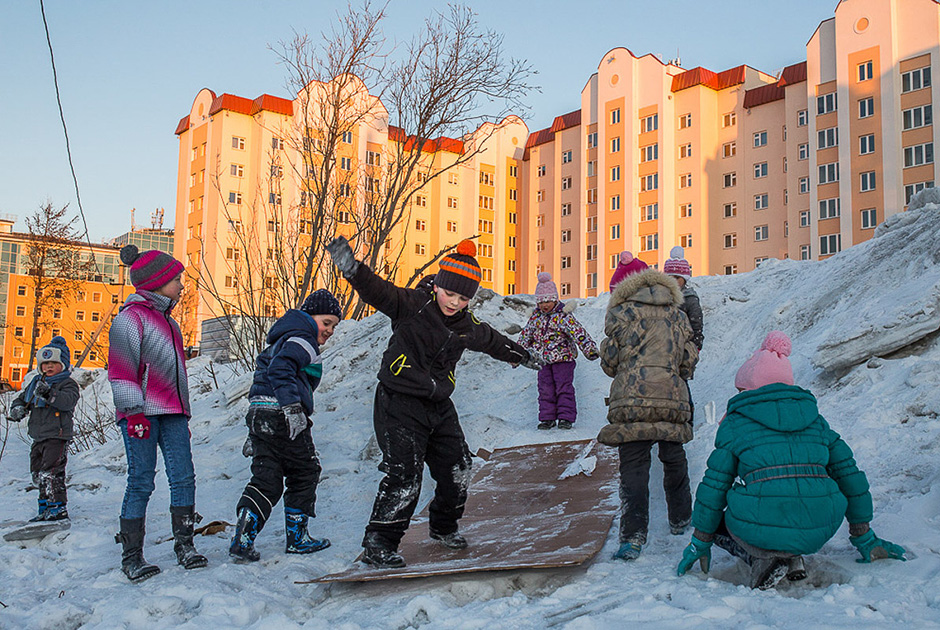 Evgeniya Zhulanova
"The north attracts me with its exotic way of living, the culture of the local people and the natural beauty. But the conditions are not good if you're not used to harsh weather and huge mosquitoes, which can be very annoying in summer."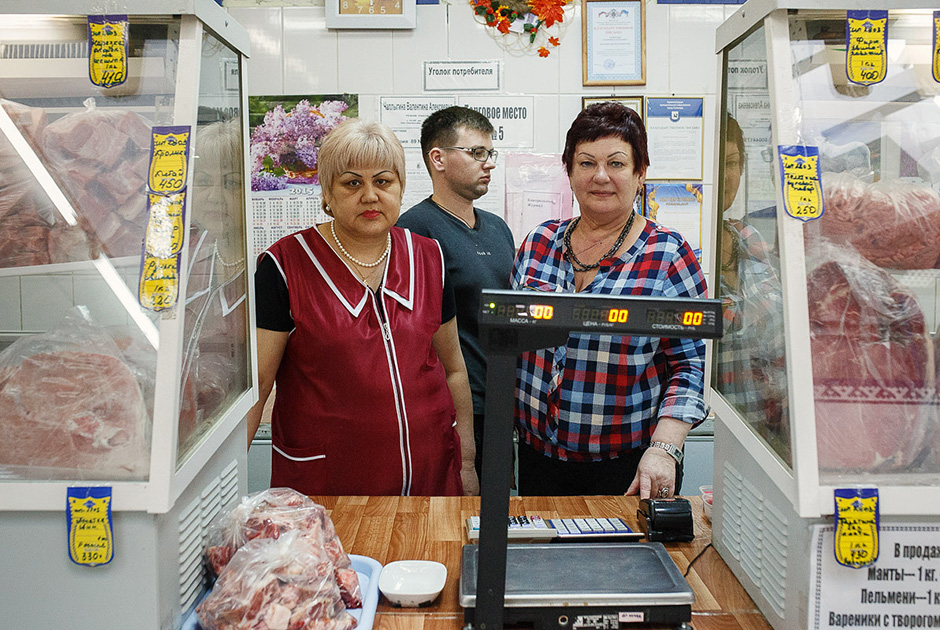 Evgeniya Zhulanova
"The biggest problem I had during my stay was food. The stores contained only stale food that had been exposed to frost. It costs a lot, because in this area nothing grows. However, there is plenty of fish. They keep it cold by putting it outside, no need for refrigerators. Moreover, the fish here is delicious. I love it."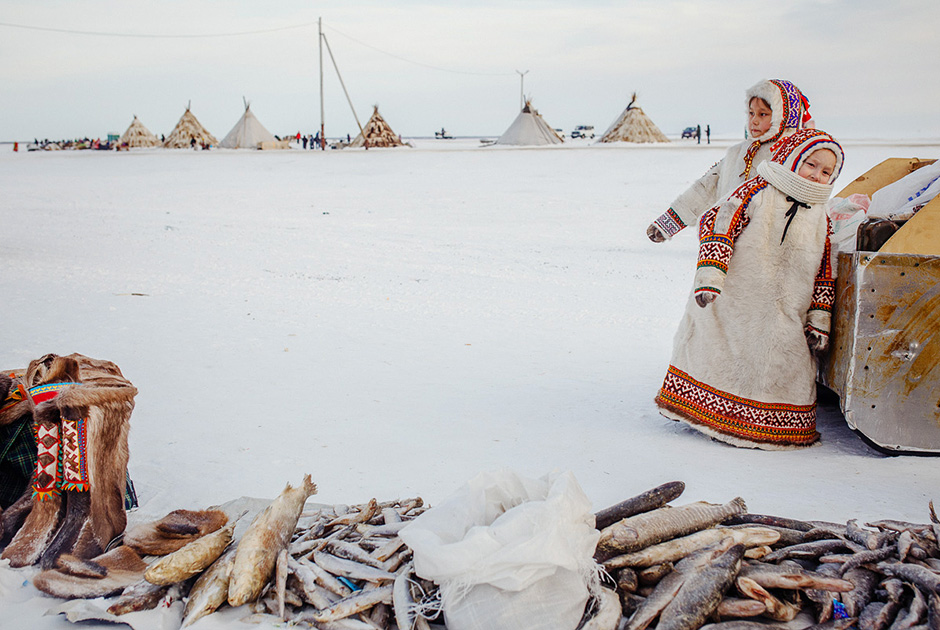 Evgeniya Zhulanova
"However, my story proves that it's not that simple. I went there for a week, but stayed for 3 months. Mainly it was because of the locals. I had never met such kind, responsive, fair people. If you want to remember what it means to be a genuine person, just go to the north."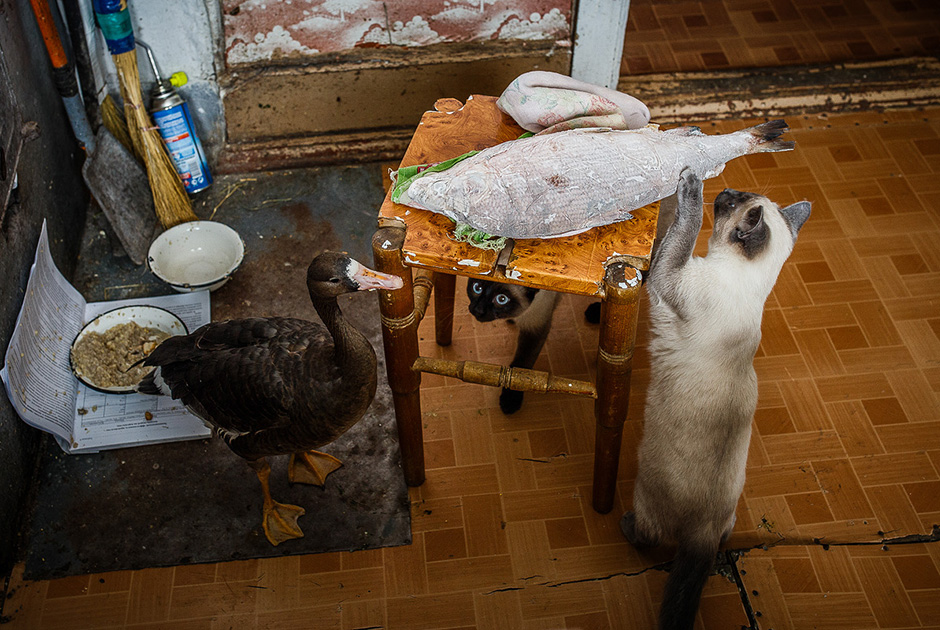 Evgeniya Zhulanova
"A local dish you must try is stroganina – freshly frozen fish or meat, one of the main dishes of northern cuisine. It is served frozen and cut into thin strips. The portions are small so it won't melt. You can eat it with 'sauce' – salt mixed with pepper in an equal ratio. It's so delicious!"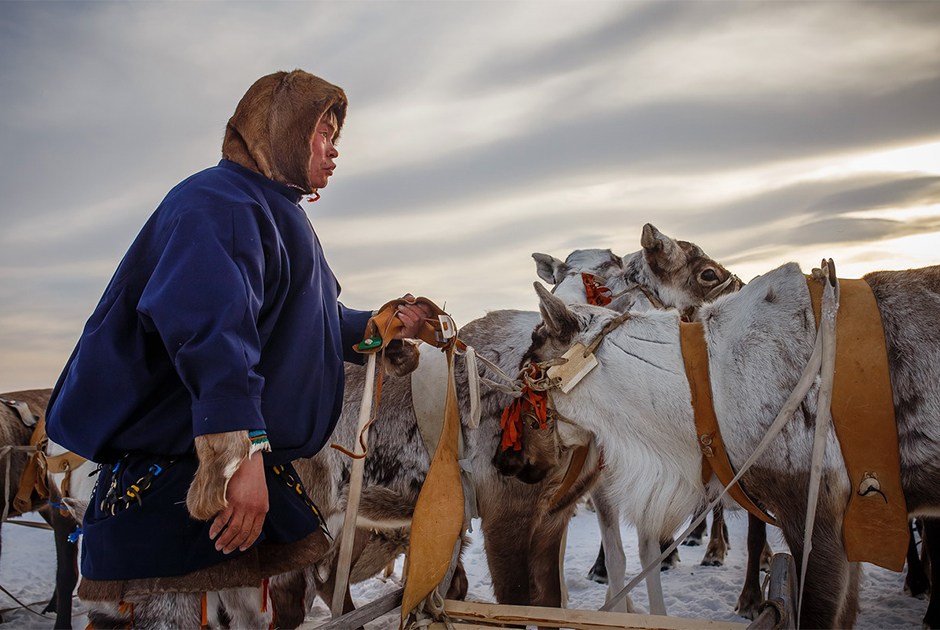 Evgeniya Zhulanova
"Deer-raising is common among locals, in particular the Nenets, a small northern ethnic group. For them reindeers are food, a means of transportation and clothes."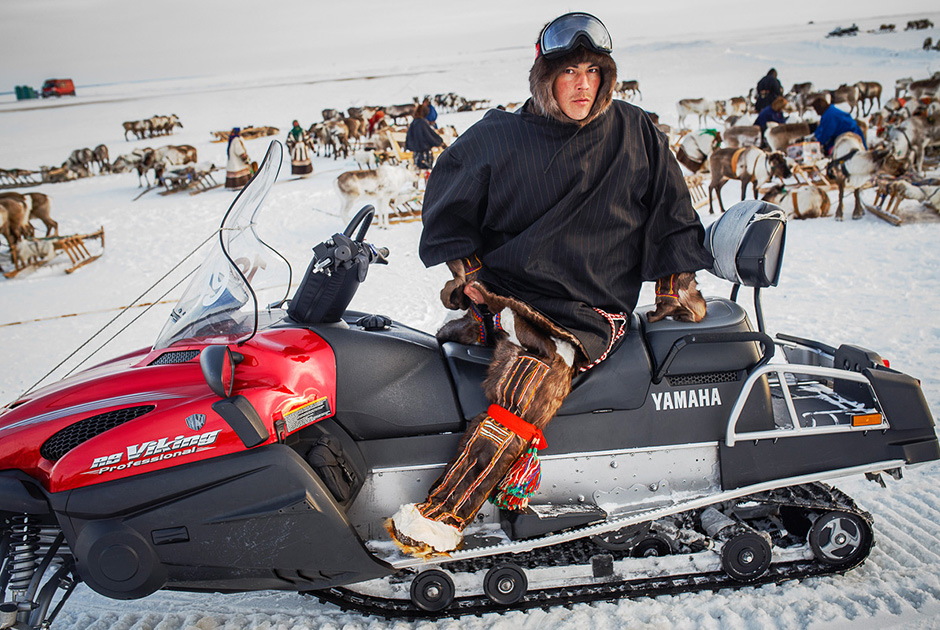 Evgeniya Zhulanova
"The government runs special programs to save this traditional activity, the Nenets are provided with flats and snow-tractors. And there is a big celebration — "reindeer-breeder's day" at the end of March."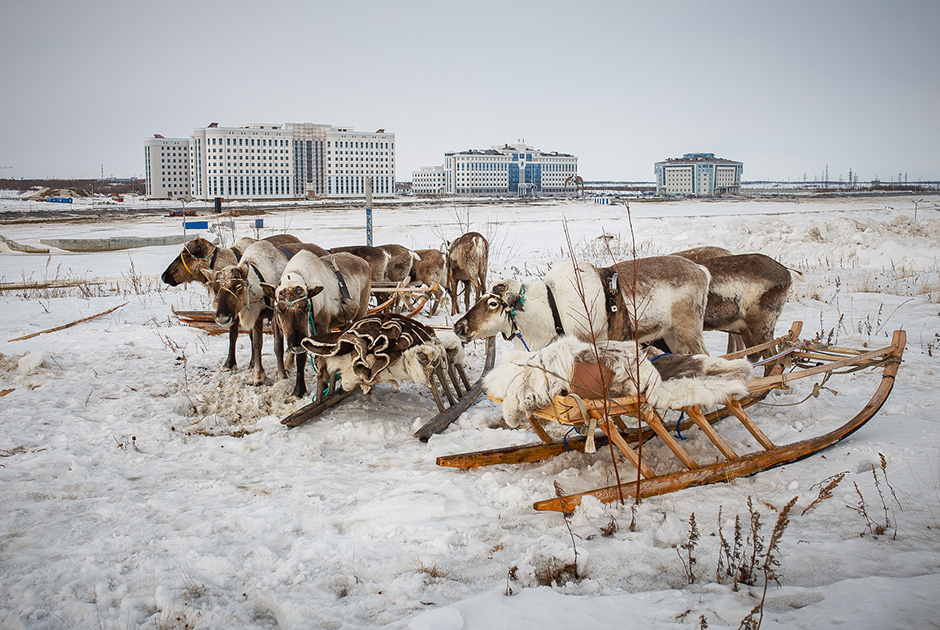 Evgeniya Zhulanova
It's possible to travel to Salekhard by air directly from Moscow. In winter you can take a car on the ice road, but in summer there is no road to drive on. Another way to reach Salekhard is by rail, but only via the Tyumen-Kirov route. In Kirov, travelers must change trains to reach the town of Labytnangi and then either take the ferry or the ice road, depending on the season.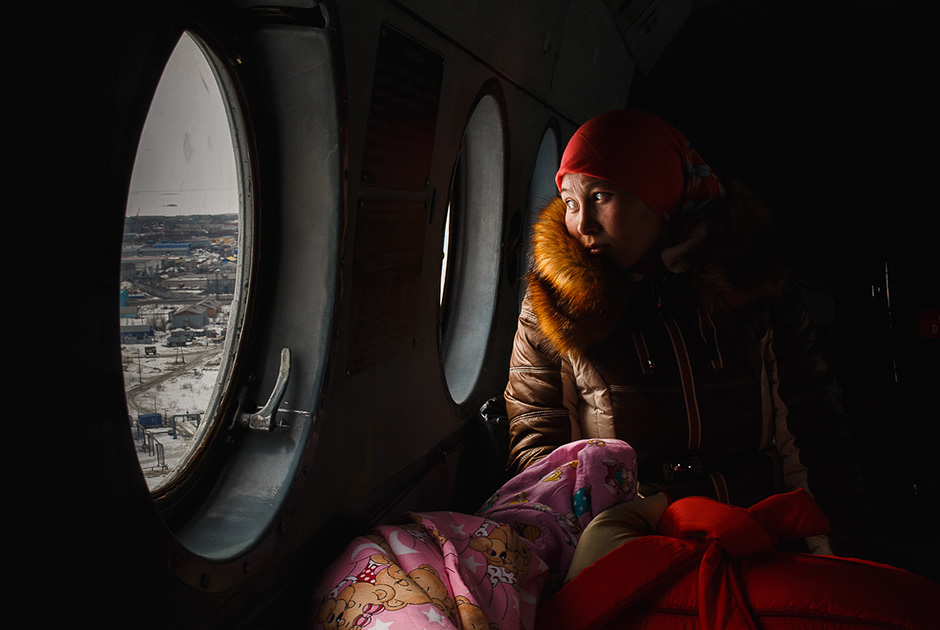 Evgeniya Zhulanova
"What's more, all the locals look 10 years younger than they really are. They're always ready to help tourists, they are very kind to them, they tell you where to go, what to do, and they don't try to fool you."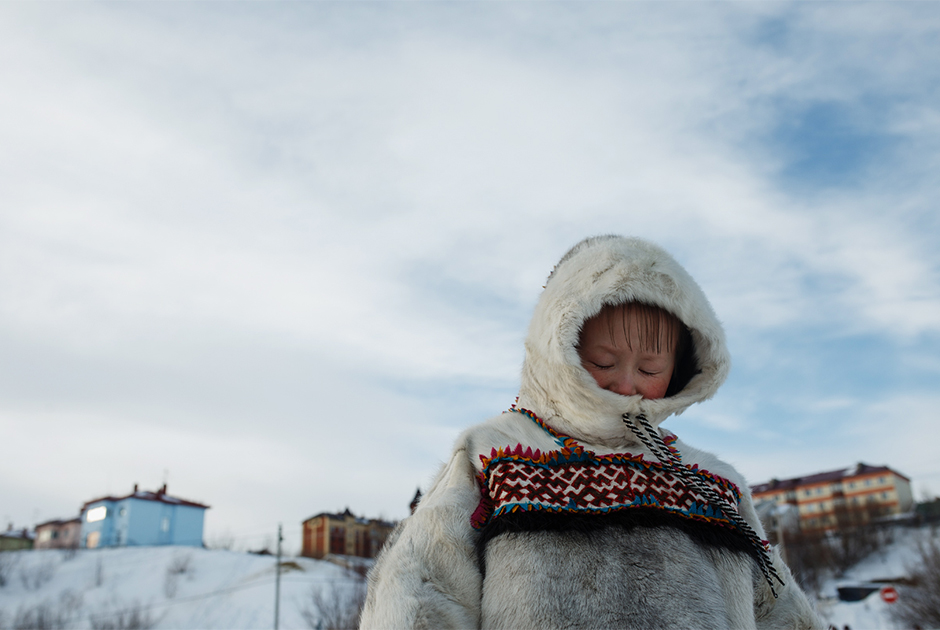 Evgeniya Zhulanova
In December 1978 the mercury plummeted to a record low of -53 C (-63F). Why would anyone live here? The population has grown by 50 percent since 1992 as workers flood into the town to work on gas or construction projects. Fishing remains the mainstay of the local economy, and the town is planning an Arctic tourism center. Its population as of 2015 is 48 300.
All rights reserved by Rossiyskaya Gazeta.