Russian state officials forced to declare incomes under new law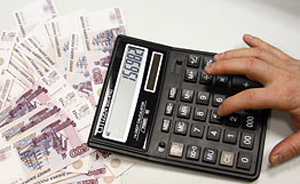 Under amendments to the Russian constitutional law on government, state officials from the prime minister down to city authorities will have to declare their incomes and assets, the Kremlin said on Tuesday.
"The set of laws will require not only government and municipal officials to give declarations, but also their family members... implying spouses and children under the age of 18," Kremlin administration chief Sergei Naryshkin told reporters.

At a meeting of the Russian anti-corruption council held to discuss four draft laws, President Dmitry Medvedev pledged to submit the bills to the State Duma.

Naryshkin, speaking after the meeting, said the laws would help counter corruption resulting from "excessive and unregulated government control." The president will submit them to the lower house of parliament in two days, he said.

From the start of his presidency, Medvedev has declared the fight against corruption a key priority, calling it "the main internal threat" facing the country. He set up the anti-corruption council in May, two weeks after his inauguration.

Medvedev approved an anti-corruption plan in July, proposing that special units be created in every branch of government. In line with the plan, Russian military officers, customs officials, judges and police will also have to declare their property. Proposals have also been made to establish a special disciplinary court for civil servants.
---
Previous articles on the story:

Medvedev is going to strike the corruption
All rights reserved by Rossiyskaya Gazeta.