A changing of the guard in space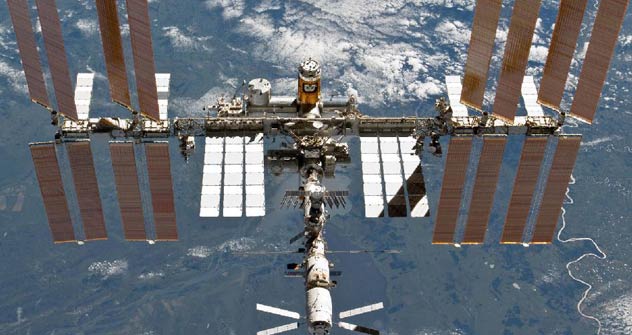 Andrei Borisenko, Alexandr Samokutiaev and Ronald Garan have successfully landed. Source: Reuters
A changing of the guard is taking place at the International Space Station. Half of the six-man crew is returning to earth on Sept. 16, yet neither NASA nor Roskosmos can say with any certainty when the replacement crew will arrive at the station. Plans have been disrupted by the failed launch of the cargo spaceship Progress on Aug. 24. The failure of the Progress was just the latest in a series of accidents involving Russian space vehicles this year. Roskosmos has lost six space probes and another series of launches were postponed for technical reasons – meaning, generally, that a malfunction was discovered in the final preparatory stages before the launch.
This year's failures jeopardise not only Russia's reputation as a space power, but have serious implications for the future of the ISS. Since the United States retired its shuttle program in July, Russian rockets have been the only means for delivering personnel and cargo the the station. A cargo ship was scheduled to be launched Oct. 14, and a manned Soyuz capsule on Oct. 28, but the launches have been postponed until Nov. 1 and 14, respectively.
Indeed, representatives of both the Russian and U.S. space agencies have hinted that they do not rule out a more pessimistic scenario. "If, for some reason, we fail to deliver a crew before the end of November, all possibilities must be considered, including unmanned operation of the station," said Alexei Krasnov, head of the Roskosmos Manned Program Directorate, in comments to Interfax. The head of NASA's ISS program, Michael Saffredini, also said the station could be switched to autonomous mode. He stated that there was enough water and oxygen at the station for the crew to survive without new deliveries until the summer of next year.
All rights reserved by Rossiyskaya Gazeta.