Training Indian youth for working in Russia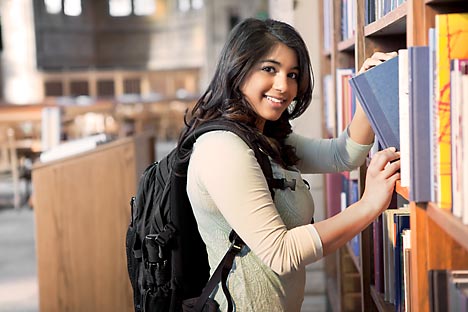 With the resource-rich Russia suffering a demographic decline and India endowed with an overwhelmingly young population, Capt. M.P. Tiwari (retd.) proposes a scheme for training financially weaker Indian youth to work in agriculture and manufacturing sectors in Russia. This scheme has the potential to transform India-Russia economic relations, he says.
The vast potential for Indo-Russian trade has remained stagnant over the years due to a host of factors. The high cost of production in manufacturing sector as well as non-utilisation of vast land resources, which Russia has in abundance, are among key reasons that explain this stagnation of economic ties between the two nations which otherwise enjoy robust strategic relationship, according to the India-Russia Chamber of Commerce (IRCC). The ageing population of Russia, which has declined from 150 million to 140 million in the last two decades, is a cause of concern. But it could be an opportunity in promoting bilateral trade as India has an overwhelmingly young population.
Against this backdrop, it would be a win-win situation to devise a new scheme of education for youth from India by setting up a vocational ITI level institute, where Indian students from financially weaker sections of society could be imparted working level training in industrial engineering, civil construction and agricultural sector with Russian language orientation. The first phase of the course could be for 18 months in India, followed by six months of training at a centralized place in Russia to form a trained labor pool for employment in these sectors in Russia for a period of 10 years. The priority should be given to 10th standard students who know English well (so that they have the potential to learn Russian language) and who are unable to afford further education. In the long run, this arrangement could solve the labor problem in Russia. However, it will require decision at a political level for visas and joint subsidizing of the cost of training to these students from weaker section of society. This proposal is important considering the fact that so far only highly educated professionals from India have been finding some employment in Russia at managerial level.
It is pertinent to mention here that the crop season in Russia is very short, about 4 months. So this labor pool will require cross-training in agro as well as industrial sector so that at the end of cultivation period they could be moved to manufacturing, service or construction sectors. This approach will eliminate frequent travel of this labor pool between India and Russia, an expensive proposition, and make this labor more cost-effective. The scheme could start with an initial intake of 250 candidates per quarter, which could be revised later depending on the success of this scheme. The training pattern could have vocational training in agro sector (cultivation) as compulsory subject combined with one optional subjects at elementary level from following streams depending on the requirement from time to time:
- Manufacturing Sector/Industrial Engineering.
- Construction Sector/Civil Engineering
- Service Sector/Plumbers, Electricians, Painters etc.
- Food processing/Dairy/Poultry etc.
To operationalise this scheme, a slew of steps will need to be considered at the government-to-government level:
- Setting up of an ITI level specialised training Institute in India for a course of 18 months duration with modus operandi for its financing.
- Extending soft education loan to these candidates by the Indian government.
- Russian work visa regime for a period of 10 years to be worked out.
- Setting up a centralised Institute in Russia for an orientation course or on job training of 6 months duration to teach work practices in Russia.
- Policy on assigning this workforce to less developed regions, where the cost of living is low to make this workforce economically viable. It is pertinent to mention here that some of the visiting delegations from Russia had expressed such a requirement for collaboration/ expanding agro sector in their region. It is further suggested that the demand for trained work force could be ascertained from Chambers of Commerce at Nizhny Novgorod, Yekaterinburg, Kaluga, Stavropol, Volgograd regions etc. which are big industrial hubs and are based on the future investment plans for expansion of manufacturing sector in Russia. These hubs will need trained but low-cost workforce to make the manufacturing sector competitive.
This scheme for the economically weaker sections stand a good chance of success as this section holds Russia in high esteem and looks at it as a role model. The selection of candidates could be through education wing under Russian Science and Culture Center and even the proposed ITI could function under their aegis with administrative support from the IRCC. The cost of training could be recovered from the earnings of the candidates spread over a period of time. Further details about financing the setting up of a special ITI or selecting from some of the existing Indian institutes jointly by the Russian and Indian side, the syllabus and selection procedure, could be worked out once a decision in principle is taken between the two sides at the government level.
The IRCC will give its full support for implementation of this scheme to make it a very successful venture. This concept is in harmony with the recently adopted policy of the Russian Federation on "investment" to manufacture and produce locally. If implemented with care, this scheme could prove to be a gamechanger in turning around the India-Russia economic ties that remains much below potential.
Capt. M.P. Tiwari (Retd.) is Senior Advisor, India-Russia Chamber of Commerce, New Delhi. He is Senior Advisor and also as Secretary (Coordination), Indian Council for U.N. Relations/ ICUNR. A marine engineer, he has trained in Russia in war shipbuilding technology and also worked as First Secretary at the Indian embassy in Moscow
All rights reserved by Rossiyskaya Gazeta.