Russian athletes hope for 75 medals in London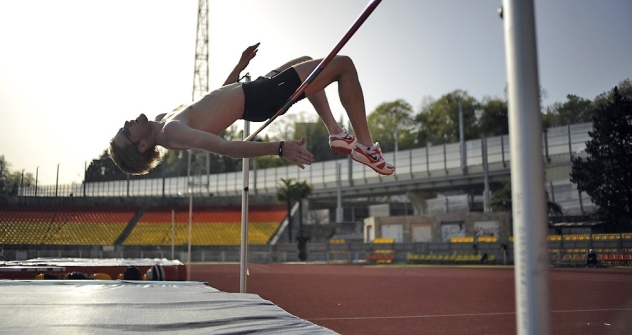 Russia athletes preparing for the 2012 Olympic Games. Source: Mikhail Mordasov
Training for Russian athletes is intense in the weeks leading up to the Olympics
Some 400 Russian athletes and 200 para-athletes will represent Russia at the 2012 Summer Olympics in London. The Russian athletes won't go to London for preliminary practices, though, because they don't require much time and weather acclimatization. Most of the athletes train at facilities run by Russia's Sports Ministry. The ministry's premier complex is in Sochi.
During practice weeks, the athletes are busy all day long. A typical day begins with an early breakfast before the first training session, which begins at 10 a.m. This is followed by lunch, a short rest or nap, a second session, rehabilitation procedures or massages, dinner and sleep. The athletes try to grab at least nine hours of sleep. Sunday is their only day off. There is also a day or two when they have just one training session, with the second part of the day devoted to recovery, treatment, massages or time in the sauna. The outbound camp training normally lasts about three weeks, and then athletes train at the main base. There they try not to overexert themselves and have only one training session a day. After that it is time for the camp again.
In recent years, the government has put more money into sports and athletes now have modern athletic facilities and state-of-the-art sports equipment. Despite the changes, Russia's goals for this summer's Olympics are surprisingly modest. At the 2008 Games in Beijing, Russia set a target of 108 medals, including 38 gold, but brought home only 72 medals, 23 gold. According to Russian Olympic Committee President Alexander Zhukov, the Russian team is hoping to win 75 medals, including 25 gold ones, in London.
All rights reserved by Rossiyskaya Gazeta.