Boot Camp or the Comfort Zone?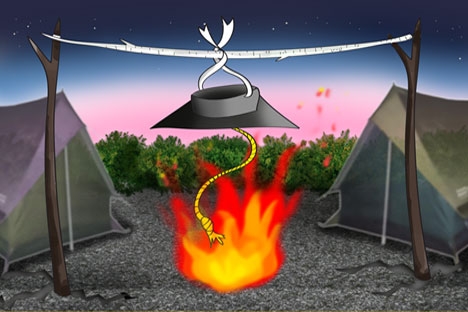 The difference is especially apparent when the former is an Ivy League school and the latter a music school. The Moscow State Conservatoire, despite its prestige and reputation, wasn't strong on amenities. Musicians were stuffed haphazardly into a long, low-rise dormitory behind the Moscow zoo, a building where notions about privacy, appropriate behavior, politeness (and sometimes bottles, books, and once, even an upright piano) quickly go out the window. Not able to concentrate on your studies when you have two cellists elbowing you in your room? Your problem. Rat sitting on your piano? Shoo it away. Hit on the head by overgrown mold falling from the ceiling? Tough luck.
Related article: Boot Camp or the Comfort Zone?
All rights reserved by Rossiyskaya Gazeta.