Internet investment triples in just 12 months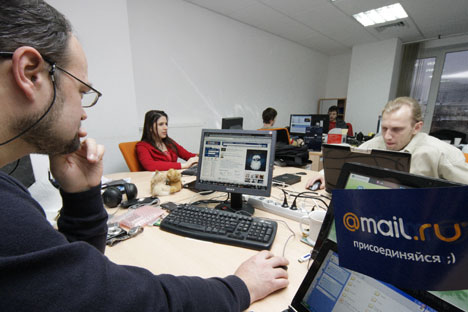 The last two years have shown a significant increase in venture capitalists' interest in the Russian Internet, says a report released yesterday by Fast Lane Ventures, a major player in the field.
Fast Lane identified no fewer than 215 venture deals in 2011, up from 59 during the previous year. The total investment volume during these two years reached $765 million ($540 million in 2011), not counting the deals affecting mature companies – in particular Mail.ru Group and Yandex, which went public on Western stock exchanges, and Ozon.ru, the e-commerce giant that raised $100 million in 2011.
The priority investment area was e-commerce in the broad sense. This industry accounted for more than half of the total investment volume.
While seed stage financing has seen a significant increase, funding in the subsequent rounds and business exits have not followed – and could be the "bottleneck" in the process.
According to Andrey Kulikov, the lead author of the study, "Young entrepreneurs have more opportunities to start businesses [and] will have to work hard to get funding for the later rounds."
A study of eight transactions labeled as exits showed that half of them appeared as teams and technologies purchases or change of shares ownership. Only two transactions could be termed true "success stories": Groupon's purchase of Darberry and Skype's purchase of Qik.
The market continues to be opaque: "The number of non-public transactions in Runet is approximately equivalent to the number of public deals," says Kulikov. "We are aware of at least 100-150 seed investments completed by businesses and non-public holdings, and 20-30 major investments – such as now.ru, wildberries.ru, bonsport.ru, autoscout24.ru, promenad.ru, bigbuzzy.ru, mebelrama.ru, holodilnik.ru, booking.ru, quto.ru, zvooq.ru, bookmate.ru, and others – whose financial information is completely closed."
If these transactions are included, the total investment volume in Russian Internet companies and startups could be quantified at approximately $500 million in 2010 and $1 billion in 2011.
First published in East-West Digital News.
All rights reserved by Rossiyskaya Gazeta.