Russia's Internet companies go global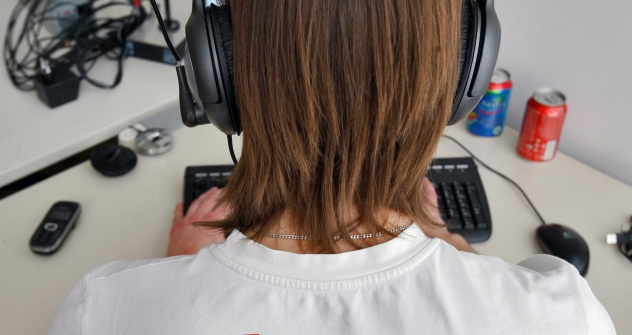 The progress the Russian government has made in expanding the use of the Internet within government structures and within the country generally. Source: Kommersant
Established Russian players like Yandex and Odnoklassniki are introducing offerings abroad in an attempt to gauge the market for further expansion.
Russia's established Internet players are now competing with the global giants and their success will pave the way for investor interest in new start-ups out of Russia, according to a report by global management consulting firm McKinsey & Company.
During the recent Digital Life Design Conference (DLD) in Moscow, Aigool Khalikova, an associate principal with McKinsey, said that Russian language is the second-fastest growing language on the Internet, outperformed only by Arabic.
"Within the next two or three years we'll witness quite a bit of growth being driven essentially by the infrastructure being rolled out as well as huge investment going into the Internet sphere," said Khalikova. "The number of large budget e-commerce startups started within the last year is huge and each of them is driving (online) penetration, traffic and revenues."
Russia's big Internet players are looking into geographical expansion into other parts of the world. Last year Yandex, Russia's leading search engine, launched a search engine for Turkish users, offering search, news aggregation, local maps, images and videos. Earlier this year company reported reaching the benchmark of 100,000 visitors per day in Turkey.
Yandex leads in the Russian market with 59.60 percent, followed by International giant Google with 25.9 percent, according to LiveInternet data for the beginning of 2012. Although Yandex has long dominated the market, the company's share among Russian search users declined last year by more than 4 percent. Yandex raised $1.4 billion in an initial public offering last May in New York.
Arkady Volozh, Yandex principal founder and C.E.O., said that the company is looking beyond Russian-language products. "Russian language was a competitive advantage 20 years ago. Now we compete not on the language base. We do a lot of things that nobody else is doing," Volozh said. "We do search for our market, and recently have entered Turkish market and introduced a product that has a quality not lower than of a competitors, we hope that even better."
One of Yandex's new innovations is social search, which aggregates feeds from Twitter, Facebook, and popular Russian social networks like VKontakte, Odnoklassniki and LiveJournal.
"Social networks will more and more penetrate into other businesses, like music, video and e-commerce," said Ilya Shirokov, Vice President and a Head of Social Networks Business Units at Mail.ru Group. Social network Odnoklassniki, part of Mail.ru group, has launched a pilot project with Gala Records, Russia's largest private music label, for users to listen to the music tracks for free and pay only when download. The talks on the similar deal with Universal Company has been announced.
Odnoklassniki has entered Uzbekistan with a test project localized for the region, where everything is tailored for the Uzbek user. The company is viewing this as a pilot project to see how it can brand itself for non-Russian speaking target groups.
Some Internet businesses in Russia are focused only on Russians, such as Ostrovok, hotel booking services in covering all popular tourist destination in the country and abroad. Company adopted a standard business model for this industry when a website receives commission for every customer that stays in the hotel. The difference from the international practice is that the third of all bookings are conducted via phone, as Russians are still more comfortable talking to a person rather than placing an order solely online, said company co-founder Kirill Makharinsky.
Last year, Ostrovok received a first round of investment of $13.5 million from the investors like General Catalyst Partners, who have also invested in Kayak, the U.S. based free online search service for travelers. Foreign investors provide not only money for the company's growth but also their expertise in the market and best practices in the international arena.
Deputy Prime Minister Arkady Dvorkovich, also speaking at the conference, noted the progress the Russian government has made in expanding the use of the Internet within government structures and within the country generally. "Internet and digital technologies make life easier and Russian government has to provide an infrastructure for innovation." Dvorkovich cited the Skolkovo Fund as a center for development and monetization of new technologies in Russia. Skolkovo aims to establish an innovative center near Moscow, and has already added a list of major international partners like I.B.M., Intel, Microsoft and General Electric among others.
Skolkovo creates favorable conditions for venture capital firms to come to Russia, by partnering them with interested investors. Skolkovo was also the sponsor of Russian Digital Life Design (DLD) Conference, which is a part of global network conference on innovation, digital media, science and culture.
All rights reserved by Rossiyskaya Gazeta.