Russians cash in on Facebook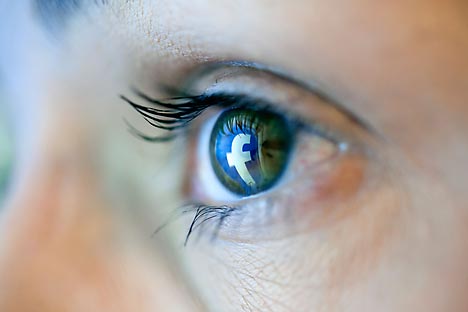 Source: Alamy / Legion Media
Mail.ru Group and DST, controlled by Yury Milner, made $2.5 billion on the Facebook IPO. They still hold $4.6 billion worth of shares in the social network.
Investment firm group DST, run by Russian Yury Milner became the second-largest seller of Facebook shares in the social media company's recent IPO. DST raised a total of $1.73 billion and has been left with a $3.23 billion stake, based on the current offering price. Facebook raised $6.84 billion in the IPO, and its shareholders cashed out $9.16 billion. Accel Partners became the largest seller, raising $1.86 billion.
DST still controls 4 percent of Facebook's total stocks and 5.2 percent of its voting shares. Mail.ru Group, created by Milner and currently controlled by Usmanov, sold $740 million worth of Facebook shares. The company has an estimated $1.4 billion stake, equivalent to 1.7 percent of the total stock and 2.4 percent of the voting shares.
Of DST's investment firms, DST USA II was the largest seller with $1.026 billion worth of shares sold. Information about the owners of the firm has not been disclosed. DST USA made $340 million, and still holds an estimated $680 million worth of shares. Milner controls this firm, according to information that Facebook disclosed in the IPO.
DST Global, which exclusively invests Usmanov's money, raised $230 million and still controls $420 million worth of stocks. DST Global II and DST Global III, which invest on behalf of various investors, including Milner and Usmanov, raised $76 million and $22 million, respectively.
Facebook founder and CEO Mark Zuckerberg made $1.14 billion in the IPO and is left with a stake that is estimated to be worth $19.11 billion (equal to 23 percent of the total stocks and 32 percent of voting shares). However, Zuckerberg also enjoys the voting right on 29 percent of other voting shares, including those controlled by DST and Mail.ru Group. Zuckerberg is therefore entitled to vote on 60 percent of all voting shares, making him Facebook's controlling shareholder.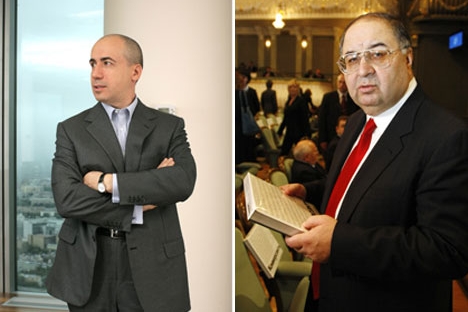 Yuri Milner, left, and Alisher Usmanov, right. Source: Kommersant
Interestingly, other well-known Facebook founders who no longer work for the company did not put their shares up for sale. Dustin Moskovitz, Sean Parker and Eduardo Saverin control an estimated $5.09 billion, $2.62 billion and $2 billion of Facebook shares, respectively.
In its IPO on the NASDAQ, Facebook raised the target IPO price range to $34-$38 per share, from $28- $35 in early May. The company raised more than $16 billion; Facebook was given a valuation of $81.2 billion.
First published in Cnews.ru.
All rights reserved by Rossiyskaya Gazeta.