Plug and Play launches accelerator in Russia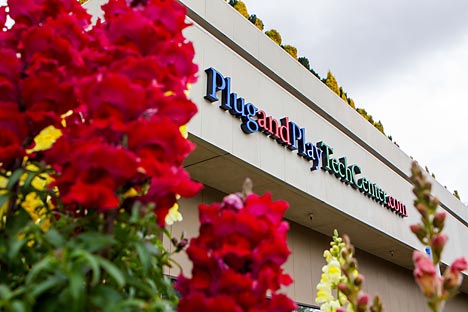 The U.S.-based Plug and Play accelerator to support Russia's startups. Sourse:
Tech development firm opens new center to help commercialize Russian startups.
The U.S.-based Plug and Play accelerator, which nurtured Google and PayPal, is expanding into Russia. The company has already picked several Russian high-tech startups to become the first residents of the Plug and Play Moscow Tech Center, which opened at the beginning of July.
When announcing the new center, Saeed Amidi, founder and CEO of the Plug and Play Tech Center (PnP) in California, noted the high level of projects and entrepreneurial skills of the young Russian specialists he has worked with in Silicon Valley. Amidi added, however, that the young Russian entrepreneurs lacked project management skills and the know-how to take their startups to a business stage.
Vladimir Skripnichenko, a spokesman for Global Venture Alliance (GVA), which is working with PnP on setting up the center, said that moving into the business stage "largely depends on whether a company is able to present to investors an adequate business development plan not merely for the short-term – a year, but for 3 to 5 years to come."
PnP's goal for its new Moscow center is deliver to the Russian innovations industry a ready-to-use, meticulously designed infrastructure that has a proven record of growing high tech startups into commercial ventures.
Russian startups will be selected by a Silicon Valley expert panel to become residents of the Plug and Play Moscow Tech Center. As residents, they will be able to take part in webinars and seminars, talk to specialists in California and consult them on issues of business administration, building business models, and project development and promotion. More important, the startups will gain access to a pool of 180 venture investors working with PnP worldwide.
All high-tech startups are welcome to apply. Applications are available on the GVA website gvacapital.com. "All you need is a unique idea, a good business plan, and a certain amount of luck – and your startup is already a PnP resident," said Skripnichenko.
The PnP Campus in California accommodates some 300 startups; the Plug and Play Moscow Tech Center is likely to house roughly 50 startups at its initial stage and could be expanded later, if necessary.
The first five startups were selected last fall. One of the companies, Family Suite, which helps older people learn to use social networks, has already launched its iPad application in the U.S. and plans to launch its Russian version this summer.
At the PnP Moscow Tech Center opening ceremony, the first battle of startups was held among eight projects. The winning team, Travolver, will be provided with a three-month internship at the PnP Moscow Tech Center and then go to the PnP Campus in Silicon Valley for a three-month acceleration internship. In addition, PnP and GVA will extend an aggregate of $100,000 for its development as a first round of financing.
"The Russian market is still short of business accelerators, especially those with international expertise, and the appearance of yet another western business incubator is definitely a good thing", said Gaidar Magdanurov, director of the Microsoft Seed Financing Fund. "Furthermore, the advent in Russia of the accelerator that got such globally known companies as Google, PayPal and DropBox started signals recognition of the Russian startup ecosystem on the international level. Even though it is possible to raise funds locally, Plug and Play expertise is of greater value."
Said Plug and Play's Amidi, "The Plug and Play Russia residency will give Russian startups a platform for developing their business successfully on the global level. Russian startups, while still within the country, will gain access to the best international practices and resources."
First published in Vedomosti.ru
All rights reserved by Rossiyskaya Gazeta.