American investors flee Russia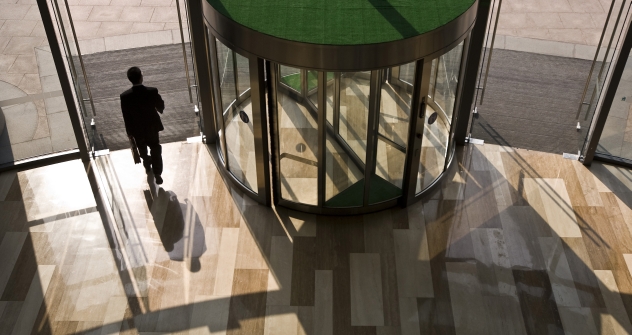 Foreigners have so far invested $868 million in Russian assets in 2012. However, weekly fund outflows have been logged on a regular basis. Source: Reuters
One of the oldest American investment funds is leaving Russia.
Having been activein the country since 1998, Third Millennium-Russia is calling it quits. The fund's founder and CEO, John Connor, believes that American investors have lost confidence their emerging market investments. Furthermore, according to experts, the problem is only made worse by the Russian market's lack of clear-cut ground rules for foreign investors.
Money has been flowing into the Russian market over the past several quarters through exchange traded funds (ETFs), which charge smaller asset management fees -- a very attractive proposition when risk appetite is low, ING Investment Management strategist Maarten-Jan Bakkum told RBC-Daily. In reality, ETFs don't need a manager at all; a robot to track the portfolio and the index's performance would be enough, explains Allianz Investments Asset Management Department Director Mikhail Akramovsky. "However, one of the advantages of traditional funds is that their managers can outperform indexes, and investors looking for a long-term investment horizon would be better off with a traditional fund," Akramovsky said.
There are around 20 foreign traditional funds currently active in Russia, according to Vladimir Svinarenko, Commercial Director for Solid Management Asset Management Company. He believes that the Russian market is attractive to investors, in terms of its fixed-income offerings. At the same time, political factors play a role in Russian investments being undervalued, he said.
Earlier, it had been reported that Vostok Nafta, a Swedish Investment fund operating in Russia since 1996, had effectively exited the country. The fund spent the first half of 2012 selling off its Russian equity holdings, keeping only small stakes in the Priargunsky Mining and Chemical Production Union and the Kuzbasskaya Toplivnaya Company. Vostok Nafta was once one of the largest minority shareholders of Gazprom, having accumulated more than a 1% share in Russia's largest company.
According to Uralsib Capital, which reports weekly data on inflows and outflows of ETFs linked to Russia (which compete with conventional funds such as Vostok Nafta and Third Millennium Russia), foreigners have so far invested $868 million in Russian assets in 2012. However, weekly fund outflows have been logged on a regular basis.
The story is based on the reports by RBC-Daily and Lenta.ru.
All rights reserved by Rossiyskaya Gazeta.