Is it time to stop taxing oil companies?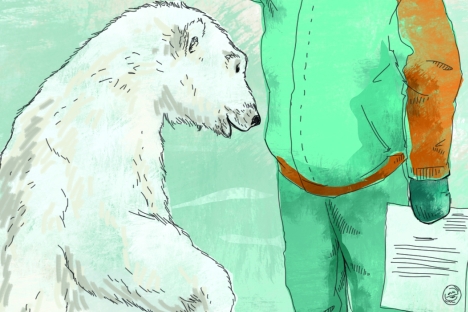 50 years ago there was no way of getting to the unexplored depths of Siberia; now anything is possible. Oil production from underneath salt deposits in deep water is no longer a dream.
One of the key tasks facing the Russian government is the creation of a single set of economic incentives to ensure the cost-effective development of oil and gas reserves.
Tax revenues from the oil and gas industry, which together account for more than half of the country's budget revenue, have grown by an order of magnitude over the past decade to $100 billion - a colossal figure.
The trick now is how to figure out a way of keeping both both that money coming in while ensuring the oil and gas industry remain in robust health.
So how can we balance the distribution of revenue from Russia's natural wealth between resource companies and the state?
There are a number of ways, such as granting investors an internal rate of return, on top of other guarantees.
However, I believe we should commit to allowing a healthy return on capital investments and provide an effective tax and fiscal framework for companies to operate in. Such an approach would both encourage economic development and allow the country to fulfill its technological potential.
As Russia is the world's leading oil producer and the largest supplier of gas, encouraging expansion of this sector should have a positive knock-on effect across the rest of the Russian economy.
A decade ago, Russia introduced a new system for the oil and gas sector that facilitated tax administration and collection, and ensured a stability cushion for the country's macroeconomic development.
After that reform, the tax burden on companies in the oil sector rose from 25.1 percent of total revenues in 1999 to 41.5 percent in 2003, increasing state budget revenues by the equivalent of 2.7 percent of GDP.
At the time, the tax hikes were entirely justified. But one of their consequences was that the oil industry decided not to follow up on a number of promising potential production technology advances. In particular, plans were shelved for the development of hard-to-reach off-shore oil reserves because they were no longer economically viable.
Now, aware as we are that the existing bounty of Western Siberia is drying up, it makes sense to think about bringing on a stream of new sites, such as the East Prinovozemelsk field with its around 5 billion metric tons of oil and 10 trillion cubic meters of gas.
We know that other relatively unexplored parts of Western Siberia contain at least 2 billion metric tons of oil, and that there is a real possibility that the true figure could be yet ten times higher.
Whereas 50 years ago there was no way of getting to such reserves, nowadays almost anything is possible. Oil production from underneath salt deposits in deep water is no longer a dream.
Since operations in deep water or under ice require radically new hi-tech equipment, the cost of developing remote fields runs to tens of billions of dollars.
The cost of a single offshore platform, for example, can be as high as $15 billion.
Such costs cannot be tackled alone. That is why in summer 2011, Rosneft signed an agreement with the world's largest private oil company, ExxonMobil, to work together on the Arctic shelf. (Investments in the project are slated at around $500 billion — RBI).
To be able to carry on negotiating such deals, and to keep state revenues flowing in strongly, let's hope that we continue to be blessed with a favorable market climate.
Pavel Fedorov is Deputy Minister of Energy
All rights reserved by Rossiyskaya Gazeta.