Documentary on Ural mountains made by Russian Travel Guide TV awarded in London
A documentary made by the Russian Travel Guide TV television channel, titled Untouched Heart of the Urals has won a prestigious award of the Association of International Broadcasting. The RTG TV documentary, filmed in the Komi Republic, features the stunning beauty of the untouched natural environment of the north, astonishing ancient artifacts and the spirituality of the landscapes; it gives viewers the impression that they have been transported not only through space but also through time, thousands of years into the past.
AIB (the Association for International Broadcasting) is highly respected professional association that contains all of the main international television channels, and it presents its awards annually. In 2012, the short list contained films from 23 different countries, featuring world leaders such as BBC, CNBC, CBS, NHK, France 24, Deutsche Welle, Press TV, Al Jazeera, Bloomberg TV, Eurosport and others. The jury is formed of professionals from all over the world and works in 17 nominations are judged.
In the category Best Specialist Programme, RTG TV's documentary film was competing against programs made by BBC World News, Deutsche Welle, Eurosport, TV2 Norway and INX News Pvt Ltd. The jury noted the difficulty of choosing a winner from programs of such high quality. Awards were given to Russian Travel Guide's Untouched Heart of the Urals and a film by BBC World News. The first prize in the nomination went to a film made by the Norwegian television channel TV2.
In keeping with tradition, the International Media Excellence Awards ceremony, which takes place in London, is hosted by a representative of one of the international television channels. In 2011, the ceremony was presented by Annabel Croft, of the Eurosport channel. In 2012, this honor was taken by Evgenia Altfeld, a host on the Russian Travel Guide TV television channel. The awards ceremony was held on November 7, 2012.
This is the third time the documentary films of RTG TV have received an AIB award.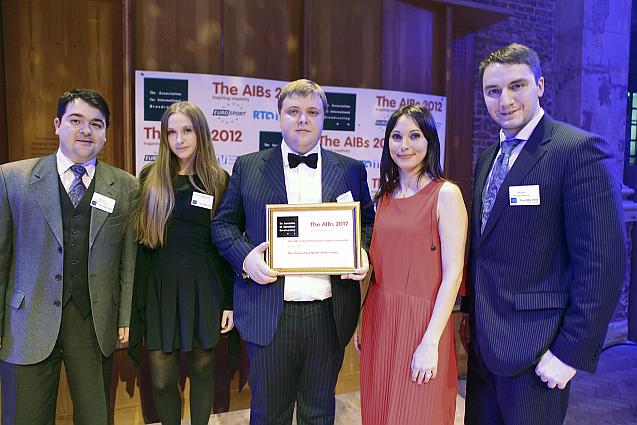 Russian Travel Guide TV is an international educational television channel devoted to tourism and travel within Russia and its cultural and geographical variety. The television channels broadcasts comprise exclusive films that it produces in-house on the culture and art of this multi-national country, its unique natural environment, Russian towns and cities and its scientific achievements. RTG TV has twice received awards as the Best Educational Channel. Cable television operators in Europe, Russia and the countries of the former Soviet Union have shown an immense interest in RTG TV, and over 500 operators have included the television channel in their broadcasting networks.
All rights reserved by Rossiyskaya Gazeta.