Jewish Museum in Moscow: When history comes alive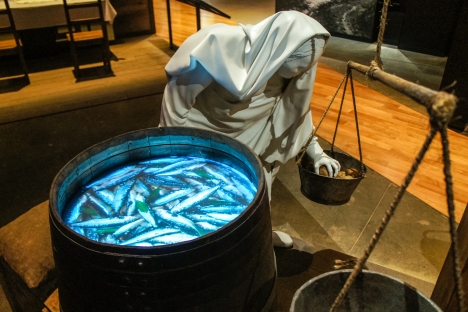 The Jewish Museum and Center of Tolerance in Moscow. Source: Anna Shiller
U.S. Ambassador Michel McFaul shares his impressions about his recent visit to the new Jewish Museum and Center of Tolerance in Moscow.
Last weekend, my family and I visited the new Jewish Museum and Center of Tolerance. We had a fantastic time. We were very impressed with the knowledgeable staff, interactive exhibitions, and cutting edge technology that makes history come alive. It is an unforgettable experience, and I urge everyone to visit, and bring your children. My kids especially loved the 4D movie where the seats move to heighten the drama of the film.

The Jewish Museum and Center of Tolerance is so much more than a museum. It is a place for telling stories, sharing memories, and challenging assumptions. I was honored to light a candle in memory of all those from the Soviet Union who died in World War II. The space is expansive and welcoming – a great place to spend some time on the weekend.

The Center of Tolerance is an integral part of the museum, and tolerance is a recurring theme throughout all the exhibits. As you walk through the spacious hall, you can hear the voices of people from diverse backgrounds, talking about the importance of faith and tolerance in their lives. In the last exhibit, we watched a short film about a young woman with disabilities and the struggles she faces today. It was very moving for my entire family.

In the future, the Center of Tolerance plans to host seminars on interethnic and interfaith dialogue. This setting and the history within will inspire new thinking about all forms of tolerance.

For more information about the museum see their Website and Facebook page or follow them on Twitter: @JewishMuseumMsc.
Michael Mcfaul is the U.S. Ambassador in Russia. Read the original here.

All rights reserved by Rossiyskaya Gazeta.