Russia prepares to Robot warfare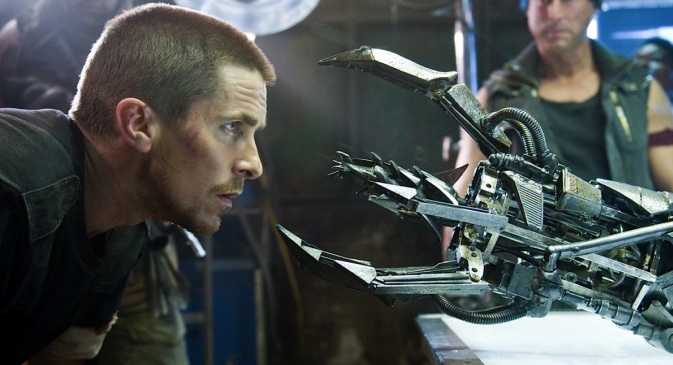 These days countries at the forefront of defense technology make active use of automated military systems. Footage from the movie, Teminator-3: Rise of the Machines. Source: Kinopoisk
The idea that many countries will have replaced armed soldiers with decision-making mechanical devices in just 20-30 years will not seem strange at all.
It is difficult to judge the validity of the opinion that the very idea of using robotics in the field is criminal and conjures up images of "terminators" — cold-blooded killing machines intent on wiping out mankind. These days, however, countries at the forefront of defense technology make active use of automated military systems.
Russian engineers, based at the Central Research Institute of Robotics and Technical Cybernetics (RTC) in St. Petersburg, are developing an integrated control system for a group of combat robots. It includes various robotic platforms for transportation and surveillance purposes — for example, carrying weapons or monitoring levels of contamination.
According to a leading expert at the RTC, this is not just "a dumb, radio-controlled robot able to carry out behavioral algorithms independently." But it is not real artificial intelligence (AI), either. Rather, it is an algorithm that helps the operator to control the device, the expert emphasizes.
Particular attention is being paid to the development of small surveillance robots. Such robots could be used, for example, to stake out a house seized by terrorists, by hovering outside a window. There is also a need for robots capable of accompanying special forces and informing the commander about the situation on the ground.
"We already have robots to detect ionizing radiation," the RTC expert said. "Such robots can detect the source of radiation, approach it, seize it with a manipulator arm, and throw it into a special container."
Generally speaking, Russia is still in the initial phase of such research, although dozens of robotic weapons have been developed. These include unmanned aerial vehicles (UAVs), underwater and surface facilities, unmanned military vehicles, and mine sweepers.
Russian specialists also value the commercial potential of Russian-made UAVs on the global market.
According to the head of the Air Force Department of Rosoboronexport, Sergei Kornev, "with the right organization we will be able to take 3-5 percent of the world market within the next decade."
Kornev notes that Russia has already created some competitive drones: the Orlan-10, ZALA-421-016, Aileron-10, and others.
"As for the needs of the domestic market, they are much higher. So the up-and-coming Russian market is also attracting foreign exporters," said Kornev.
Back in 1989, the Russian navy decided not to use small submarines to carry out sabotage, anti-sabotage and rescue missions. The military preferred to carry out such operations without human involvement, entrusting them instead to robotic means.
"The U.S. is doing the same," said the head of defense procurement at the United Shipbuilding Corporation (USC), Anatoly Shlemov.
Today, autonomous underwater vehicles (AUV) are already being used by the Russian military. According to Black Sea Fleet spokesman Igor Frolov, such devices have proven their worth during naval rescue drills.
In late 2011, the Black Sea Fleet purchased a new remote-controlled AUV — the Obzor-600, manufactured by Russia's Tetis-PRO. The unit is classed as a small AUV (only 33 pounds in weight) and can perform tasks at a depth of almost 2,000 feet. The vehicle can also reach speeds of up to 3.5 knots (4 miles per hour).
"The Obzor-600 is equipped with manipulator arms capable of lifting loads of up to 20 kilograms (44 pounds)," said Frolov. "Also installed in the apparatus are an echo sounder, which can detect objects at a distance of up to 100 meters (330 feet), and a video camera."
All rights reserved by Rossiyskaya Gazeta.