1. Helen Mirren
Dame Helen Lydia Mirren née Mironoff is the daughter of Vasiliy Petrovich Mironov, an exiled aristocrat from Kuryanovo, Smolensk Oblast. Her grandfather was in the Imperial Russian Army and fought in the 1904 Russo-Japanese War.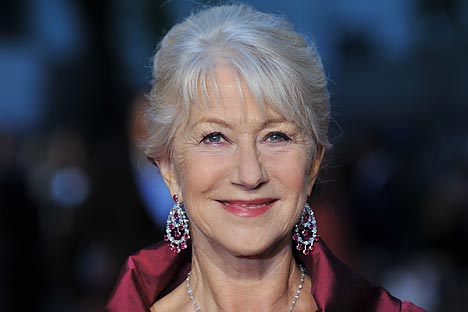 Source: AFP/East News
In 2009 she reconnected with her Russian roots when she agreed to play Sofia Tolstoy in The Last Station, a film on the final months of Leo Tolstoy's life.

The Last Station official trailer. Source: Youtube
2. Peter Ustinov
The English actor, playwright and novelist's last name is evidence of his Russian roots. Sir Peter Alexander Ustinov's grandfather on his father side was the Russian aristocrat Plato von Ustinov, while his grandfather on his mother's side was an Imperial Russian architect.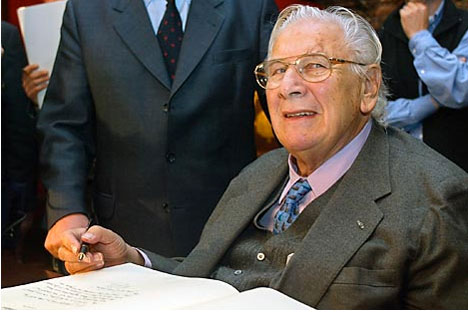 Source: AFP/East News
Ustinov is credited as the first man of known Russian descent to have won an Oscar for Best Supporting Actor for his roles in Spartacus (1960) and Topkapi (1964). Among his books, My Russia and Ustinov in Russia unveiled the close connection to his forefathers' land.
3. Victoria Tennant
Actress Victoria Tennant, known for her roles in various British TV series, is the daughter of a Russian prima ballerina, Irina Mikhailovna Baronova.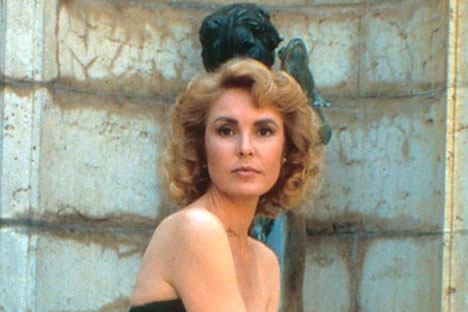 Source: Rex Features/Fotodom
Baronova performed with the Ballet Russe de Monte Carlo after she was discovered by George Balanchine in Paris in the 1930s. Tennant followed in the steps of her mother and also trained in ballet.
4. Nick Clegg
Deputy Prime Minister Nick Clegg is related on his father's side of the family to Kira von Engelhardt, a Russian baroness of German, Polish and Ukrainian descent and Ignaty Zakrevsky, an attorney general of the Imperial Russian senate.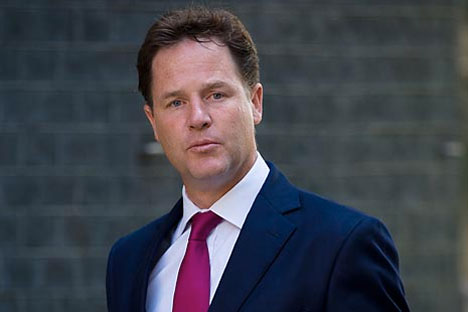 Source: AFP/East News
His Russian great great-aunt, Baroness Moura Budberg, was a double agent for the Soviet Union and British intelligence and counted HG Wells, Maxim Gorky and Robert Bruce Lockhart among her lovers.
5. David and Ed Miliband
In 2009 Ed Miliband, leader of the Labour Party, visited Russia for the very first time. He might have not expected to return having acquired a new relative, but that is exactly what happened. During an interview with the Moscow radio station Ekho Moskvy, he received a phone call from a long-lost second cousin twice removed. "I am Sofia Davidovna Miliband. I am your relative. I am the only one left," she said.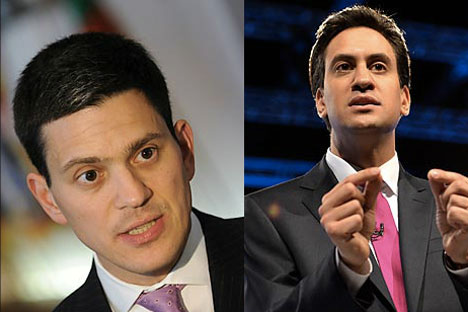 Source: AFP/East News
In 2012 Ed's brother and former British Labour Party politician David visited Sofia in Moscow on her 90th birthday". Of her encounter with the woman he said: "It is humbling to come face to face with someone who has been through so much."
6. Boris Johnson
The mayor of London [UPD: as of press time] and Conservative Party politician Alexander Boris de Pfeffel Johnson has more than a touch of Russian in himself, or at least that's what he claims.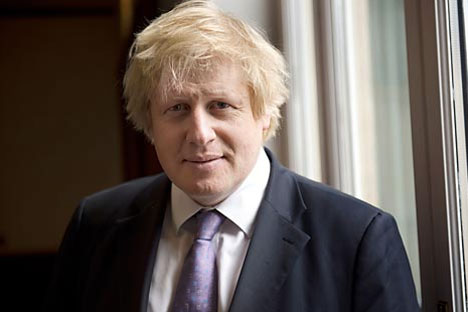 Source: AFP/East News
In 2008 he participated in the BBC programme "Who Do You Think You Are?", in which celebrities trace their family history, claiming that his great-great-grandmother was a Circassian slave from southern Russia sold to his great-great-grandfather. The experts on the show were not able to confirm, but he seemed to be very fond of the idea: a fervent promoter of Russia-related events in London, he even showed off his Russian language skills to advertise the Maslenitsa (Russian Pancake Week) celebrations in the British capital.

Source: Youtube
7. Isaiah Berlin
Isaiah Berlin's work should speak for itself: the British philosopher, historian and political theorist has translated many of Ivan Turgenev's works into English, published studies touching upon various aspects of Russia's intellectual history and wrote a collection of writings titled "Russian Thinkers."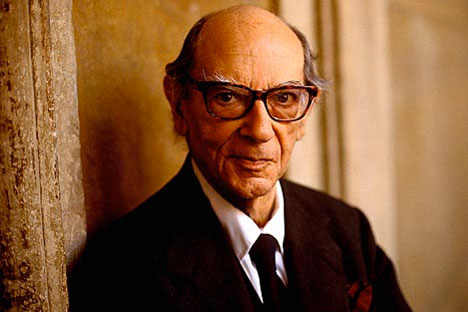 Source: AFP/East News
Berlin was the son of Mendel Berlin, a timber industrialist and his wife Marie, a Russian couple in Riga, then part of the Russian Empire. Subsequently, the family moved to Andreapol´ and Petrograd (now Saint Petersburg), to leave once again for Riga and then London after the Bolsheviks took power. Berlin was 11 at the time of his arrival in Britain. Soon after the family applied for naturalisation and Berlin acquired British citizenship.
8. Amy Winehouse
The talented singer, who tragically passed away at 27 in 2011, also had strong ties to Russia.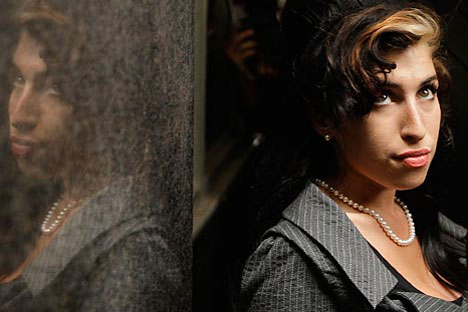 Source: AFP/East News
Her Ashkenazi Jewish maternal ancestors moved from the country in the 19th century to east London in 1911.
9. Pete Doherty
The frontman of The Libertines also has some Russian blood running through his veins. His maternal grandfather was the son of immigrants from France and Russia. As a teenager he even won a poetry competition and the chance to travel across Russia on a tour sponsored by the British Council.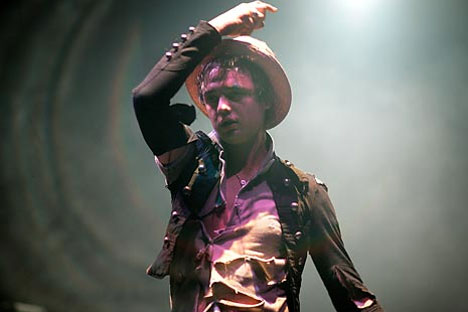 Source: Reuters
Fun fact: in 2010, during a concert in Moscow, the crowd started throwing bagels at him after showing up on stage 90 minutes late.
10. Carl Barat
The other member of The Libertines also boasts Russian origins - he confirmed in a September 2004 interview with Blender Magazine that he is part Russian.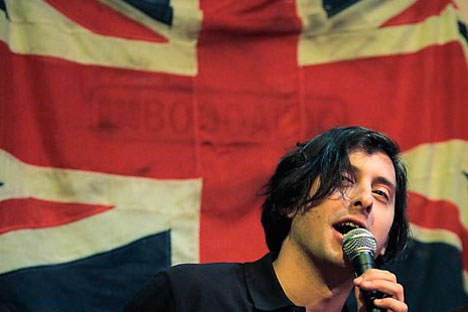 Source: AP
He also discussed his ethnic background in his autobiography "Threepenny Memoir": "I am part French, Russian and Polish, so I see a little mystery and a large percentage of averageness."
11. Mick Jones
The Libertines triad wouldn't be complete without their producer (and former member of the British punk band The Clash) Mick Jones.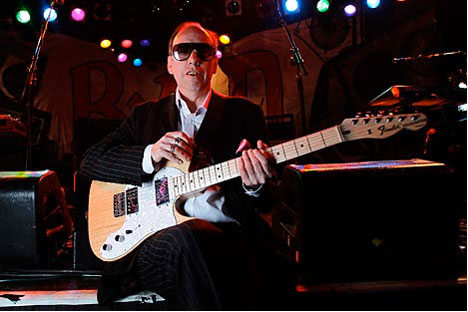 Source: Reuters
Jones was born in Wandsworth, London, to a Welsh father and a Russian Jewish mother. His mother's family had fled Russia to escape the anti-Jewish pogroms.
12. Gavin Rossdale
Even Gwen Stefani's husband has a hidden connection with Russia. His father was a doctor of Russian Jewish descent.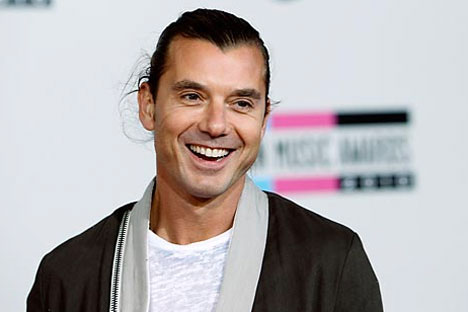 Source: Reuters
The Bush lead singer's family name was originally Rosenthal.
13. Mark Ronson
English musician, DJ and music producer Mark Ronson, just like his sisters Samantha and Charlotte, comes from a family of Ashkenazi Jewish descent with Russian and Lithuanian roots.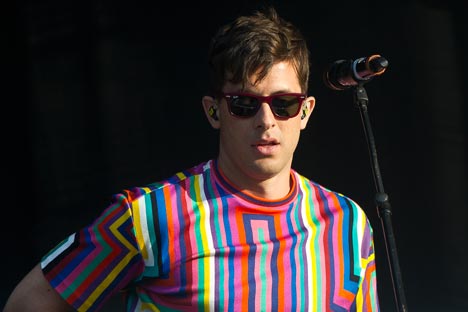 Source: AP
The Ronson family emigrated to London at the turn of the 20th century.
14. Katie Melua
Katie Melua's grandmother is half-Russian. Born in Kutaisi, Georgia, the best-selling singer and songwriter speaks fluent Russian and lived in Moscow as a child before relocating in Sutton, London.
Melua seems to have a very peculiar image of the Russian capital from the time she spent there, judging by an interview she gave to writer Mary Butterton a few years ago. She recalls: "[...] there were pancakes everywhere. I was only about three at the time."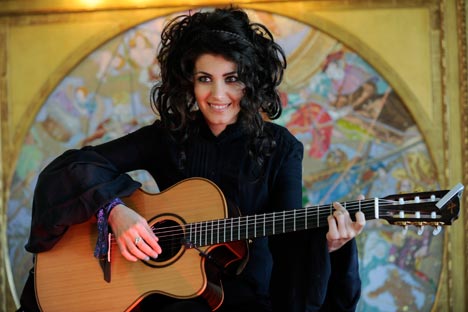 Source: AP
Do you know more Brits connected with Russia? Add your suggestions in the comment section below!
All rights reserved by Rossiyskaya Gazeta.