A creative association called Russian Amber is uniting young Russian designers, artists and photographers who work with amber. The goal of this project is to return the stone to its former popularity and prove that amber can be made into real works of art. RBTH presents five designers who have chosen to work with the "sun stone."
Mineral Weather
The duo of Alexander Olkhovsky and Anna Pavlova likes to combine natural minerals, aged things and animalistic stories, trying to keep the stone as natural as possible and not changing its natural form.
When creating jewelry, the designers are inspired by items from flea markets, sometimes incorporating historical elements into their works.
Trying to convey the natural beauty of amber in their works, Mineral Weather combines different shades of stone – from light honey to dark brown, complementing it with other minerals.
The designers themselves especially like the combination of amber and natural amethyst. They sell their hand-crafted pieces in the showrooms of Moscow and St. Petersburg, and exhibited them at the BIJORHCA PARIS show in France in 2014.

Russian amber designed by Mineral Weather. Source: Press Photo
Kao Lin
Kao Lin is Alexandra Petrova, a sculptor and ceramist, and Nikifor Ignatenko, a designer and cabinet maker.
Together, they create personal ornaments using relatively unconventional jewelry materials such as porcelain and fine wood (sessile oak or juniper).
After finding out that the world's largest reserves of amber were in Russia's Kaliningrad Region, the Kao Lin designers – Nikifor Ignatenko and Alexandra Petrova – began to actively use it in their work.
In their jewelry, they skillfully and delicately combine the stone with cold white glass and wood. The jewelers believe that "since amber came out of wood – it must return to it."

Amber ring designed by Kao Lin. Source: Press Photo
FEMINATURA
Established in 2014 by script writer and collector Katya Artemyeva, the brand makes eco-jewelry from natural stones and hypoallergenic metal alloys, combining natural organic matter with geometric shapes.
The main inspiration for the designer were her favorite women – mother and grandmother. From them she took her caring attitude toward everything that is created by nature, including amber.
"Amber is amazingly diverse and gracious material – it gives scope for creativity, you can blend it in with any metal and style. The main thing is to choose the right processing method," says Katya.
Russian amber designed by Feminatura. Source: Press Photo
OKS BOX
The brand has been created by three architects – Oxana Veselkova, Viktoria Kachurovskaya and Alexandra Bronnikova – who one day had the urge to switch to something new and try to create the perfect image in something other than large spaces.
In their works, the young women try to show that clear architectural proportions and massive decorative elements are no less interesting in ornamental design.
Speaking about their latest amber collection, the designers say that the stone imparts lightness and femininity to their metal shapes.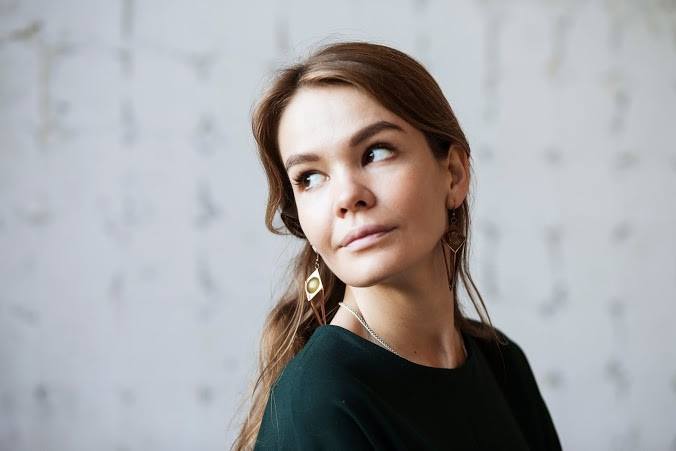 Amber earrings designed by OKS BOX. Source: Press Photo
LIZA ZHITSKAYA
The creator of the brand, Liza Zhitskaya, originally studied to be a shoe and accessories designer, and later went to a silver jewelry-making class.
"Once there was a desire to make jewelry, the process carried me away quickly, so there was no way back," she said.
Every object made by Zhitskaya is a work of spontaneity – she does not produce sketches and she creates her jewelry by improvising.
She is not afraid to combine amber with stones of different colors, such as pink and green tourmaline, for the "stone to shine in a new way." Her works combine both rough uncut and polished stones.
According to Zhitskaya, thanks to cooperation with Russian Amber, she discovered that amber is not only a "grandmother's beads," and that you can use it to do something completely new and modern.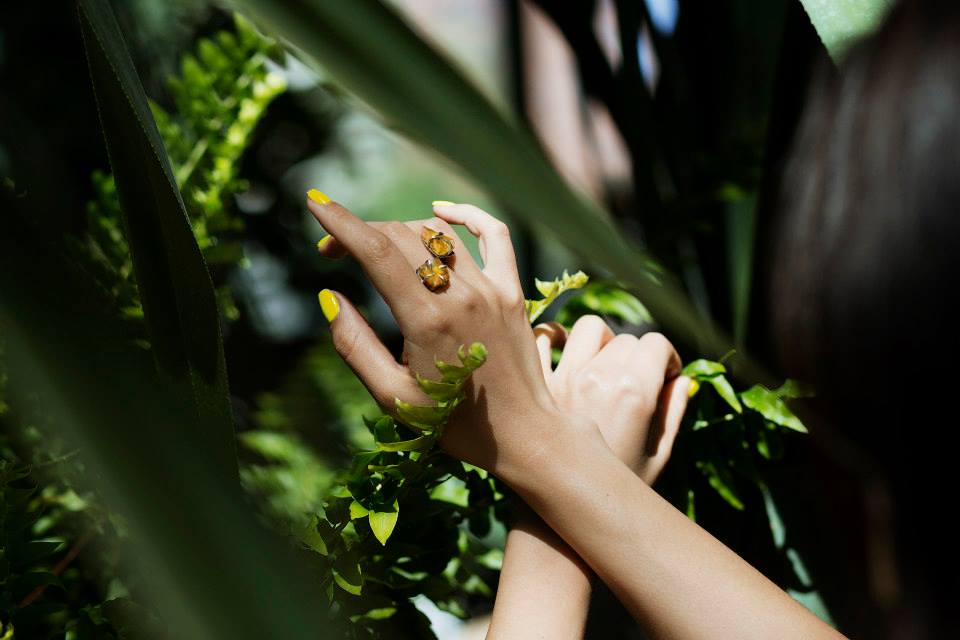 Amber ring designed by Kao Lin. Source: Press Photo
All rights reserved by Rossiyskaya Gazeta.