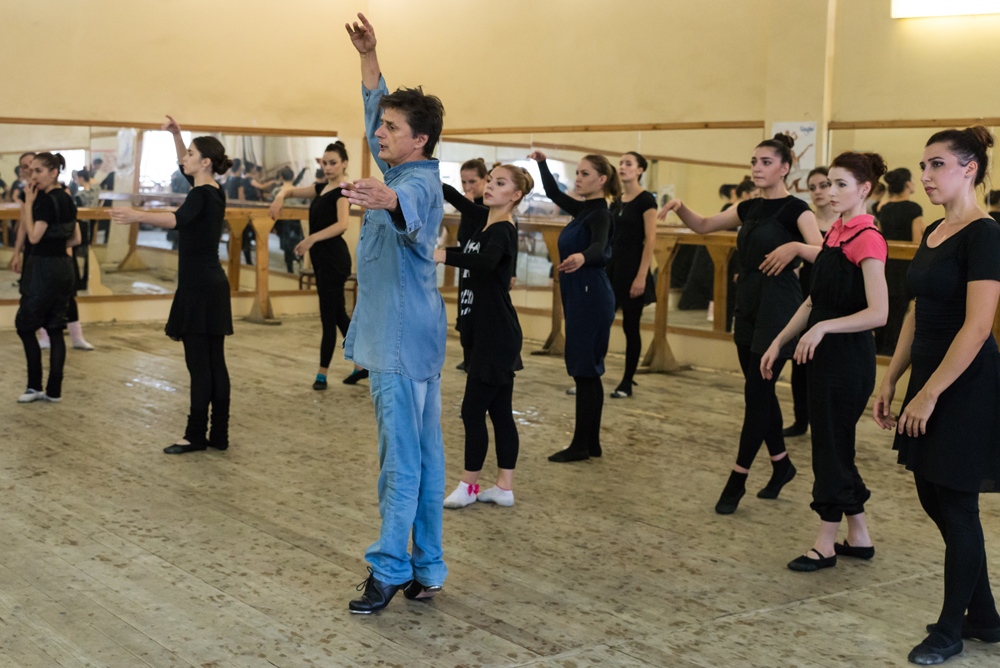 Source: Vladimir Sevrinovsky
There is a legend about the traditional Lezgian dance of the Caucasus. In times gone by, if a youth liked a girl, during the dance he would toss his astrakhan hat from one hand to the other behind her back.
With this gesture the dzhigit (a brave equestrian) made it clear that for his beloved he was ready to risk his life, since if he accidentally touched the beauty, her relatives would immediately kill him.
No place for ballet
The legend reveals the Islamic taboo of a man touching an unknown woman. That is why until recently the ballet, one of Russia's calling cards, was not even discussed in Caucasus areas east of the Christian North Ossetia.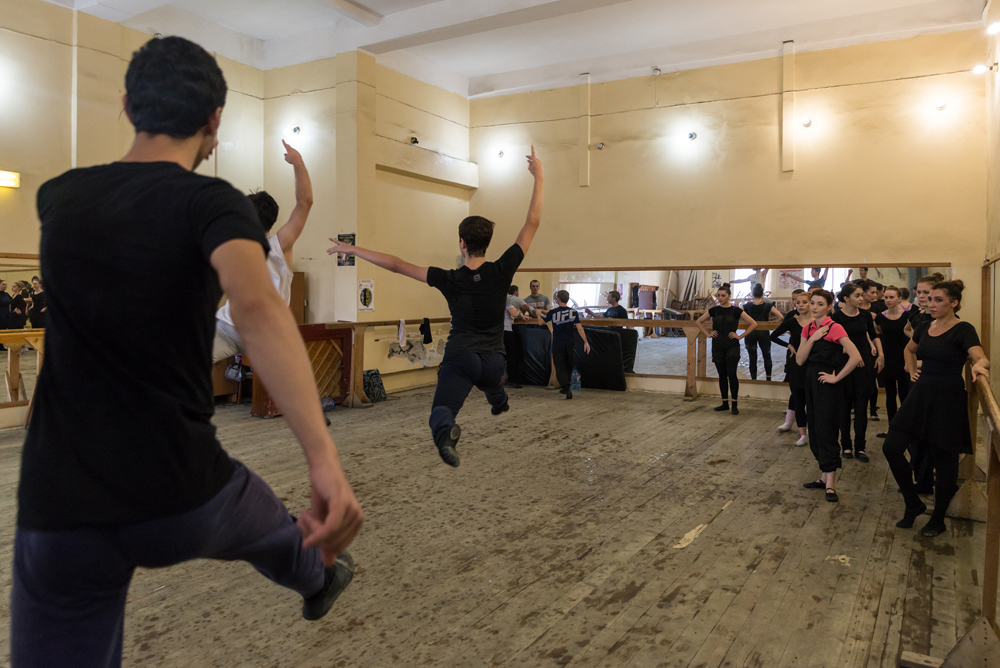 Source: Vladimir Sevrinovsky
Chechnya, Ingushetia, Dagestan – all these Muslim republics were famous exclusively for their Lezgian dance ensembles. Even the great Chechen dancer Makhmud Esambayev was able to become a ballet principle only in Kyrgyzstan.
After the collapse of the USSR, the only remaining ballet groups in the North Caucasus were in Nalchik and Vladikavkaz, and they were not very successful. But then Ingush ballet master Musa Ozdoyev moved to Makhachkala, the capital of Russia's nearby republic of Dagestan, and everything changed.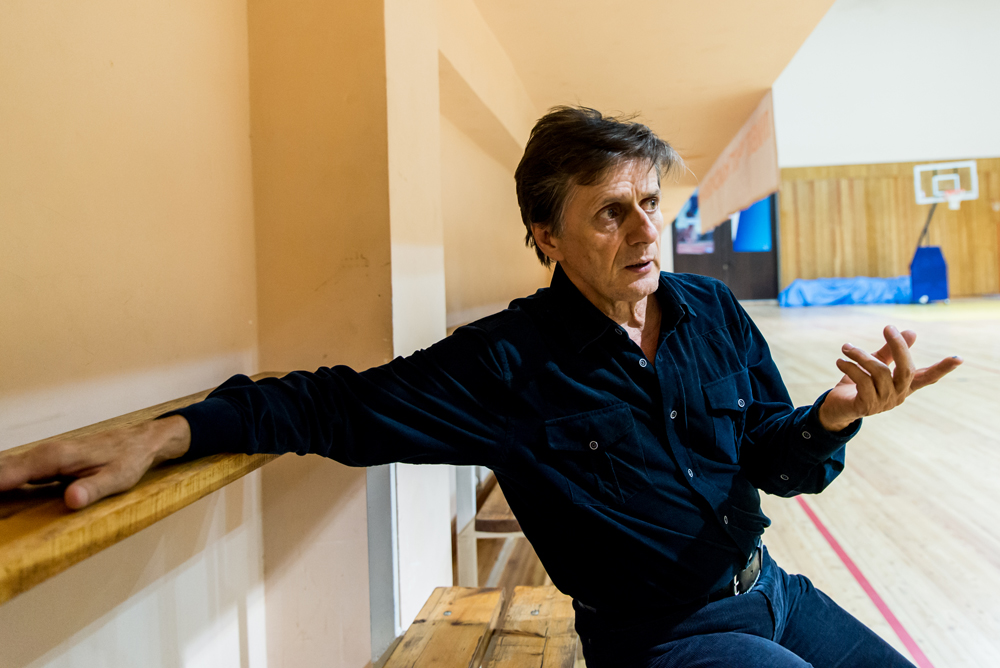 Source: Vladimir Sevrinovsky
Today in the Dagestani capital ballet dancers carry their partners in their arms, twirl with them in waltzes and sometimes the legendary champion of Sharia Law himself, Imam Shamil, appears on stage.
Despite being over sixty, Ozdoyev cannot stand still for a minute. During rehearsals he shows men wearing shorts and wrestling jackets how to dance the waltz and girls how to flirtatiously throw back their heads.
Before coming to Dagestan, Ozdoyev danced in Kishinev, Baku and Vladikavkaz, organized the Perm Theater of Chamber Ballet and even served as Culture Minister of Ingushetia.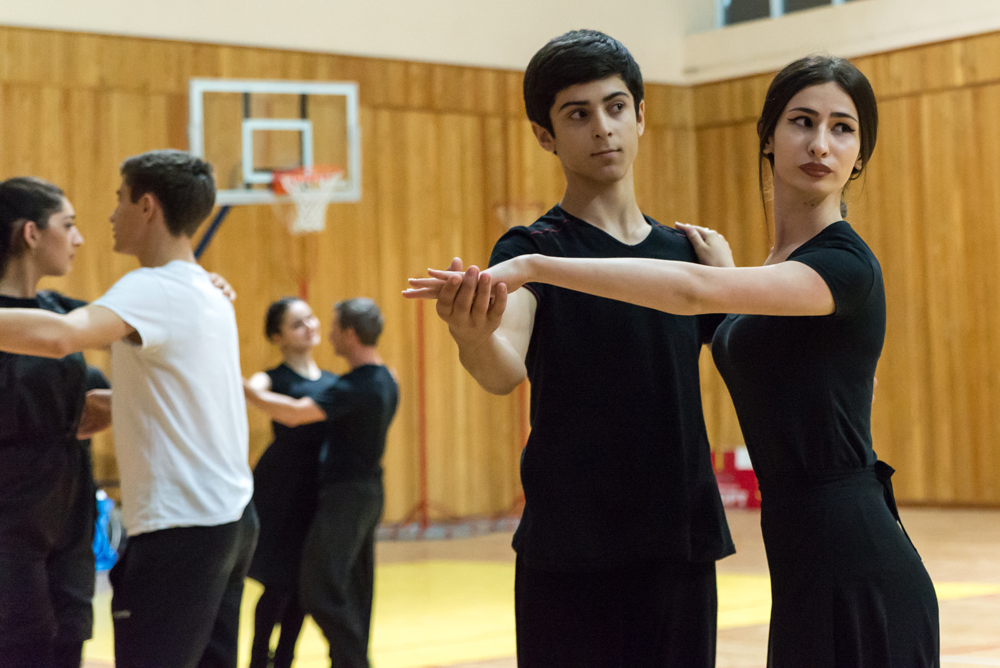 Source: Vladimir Sevrinovsky
He was originally invited to Dagestan to stage The Mountain Girl, based on a poem by the republic's most famous poet, Rasul Gamzatov. There were no professional ballet dancers in Makhachkala, so Ozdoyev had to work with dancers from the Lezgian ensemble. The premiere was a hit. After several other successful projects the Dagestani government invited Ozdoyev and his family to move to Dagestan and create a ballet troupe.
A saint in tights
In the beginning the young men and girls were embarrassed to even take each other by the hand. When the ballerinas married, their husbands prohibited them from doing such frivolous work. And wearing ballet tights was something that could not even be contemplated. Only diplomacy rescued the situation.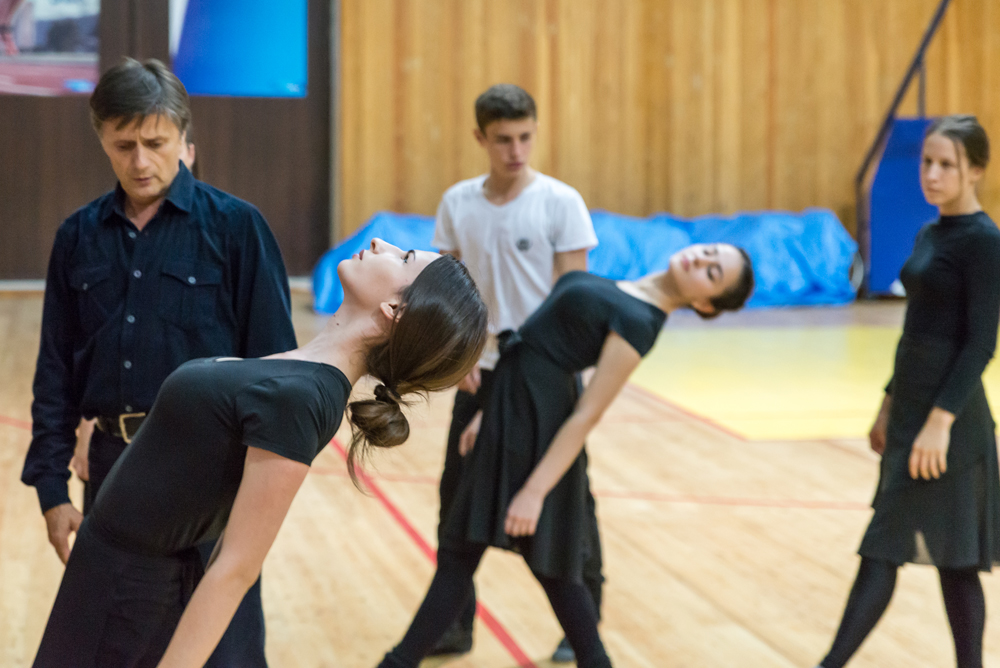 Source: Vladimir Sevrinovsky
Ozdoyev would tell the dancers that the language of bodily gestures is similar to the language of words – raising a ballerina is the same as telling your beloved: "Darling, I elevate you to the heavens!"
He skillfully appealed to the Caucasian fighting spirit: "When do you feel more like a man, when you roll around the ring with a half-naked man or when you embrace a girl around the waist?"
He let the pairs dance together and made the ballet costumes in accordance with local customs, explaining reasonably that Shakespeare's protagonists also did not wear skin-tight clothes.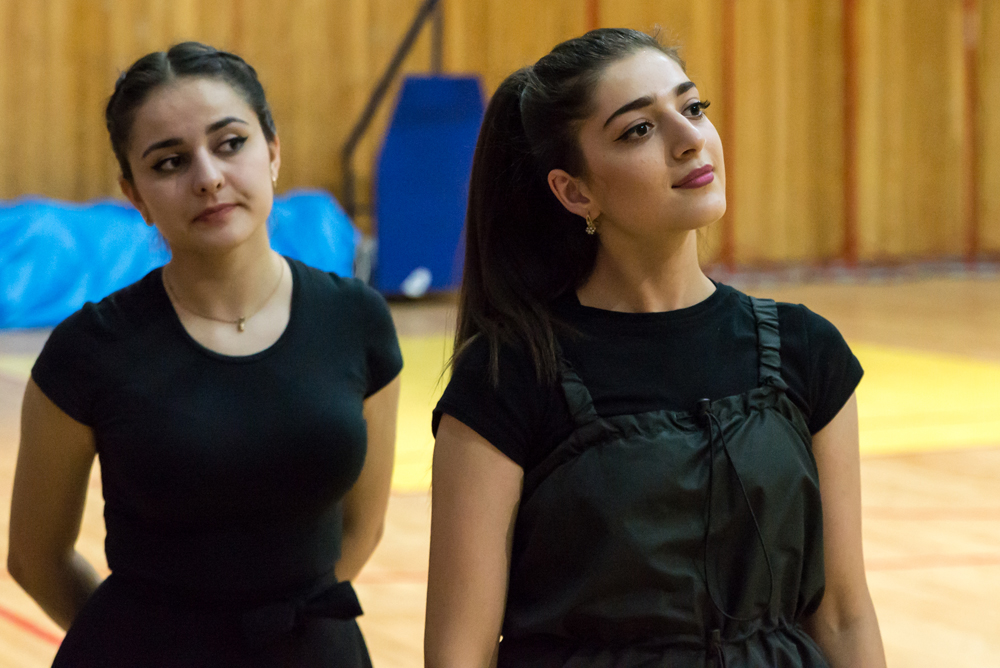 Source: Vladimir Sevrinovsky
Ozdoyev's wife was afraid of radical Islamists, but they did not bother the troupe: "I think they are primarily interested in money and we have nothing to give them," said the ballet master.
There was much gossip before the premiere of Murad Kazhlayev's Imam Shamil. Here not only warriors for the faith but also regular theater-goers were outraged that Ozdoyev dressed a saint in tights and made him do an entrechat. But the performance was very decent. In his white circassian coat and cartridge belts, Shamil glided along the stage with the appropriate greatness.
The Caucasian 'Hamlet' and Japanese sanctions
Besides ballet productions, Ozdoyev also stages folk dances representing many of Dagestan's peoples. He even wanted to stage a Japanese ballet, and had managed to find three dancers from the country of the rising sun to participate in the production, only for the sudden imposition of sanctions against Russia to intervene: Japan's Foreign Ministry recommended the dancers not to work in Russia. Ozdoyev was forced to substitute them with local dancers.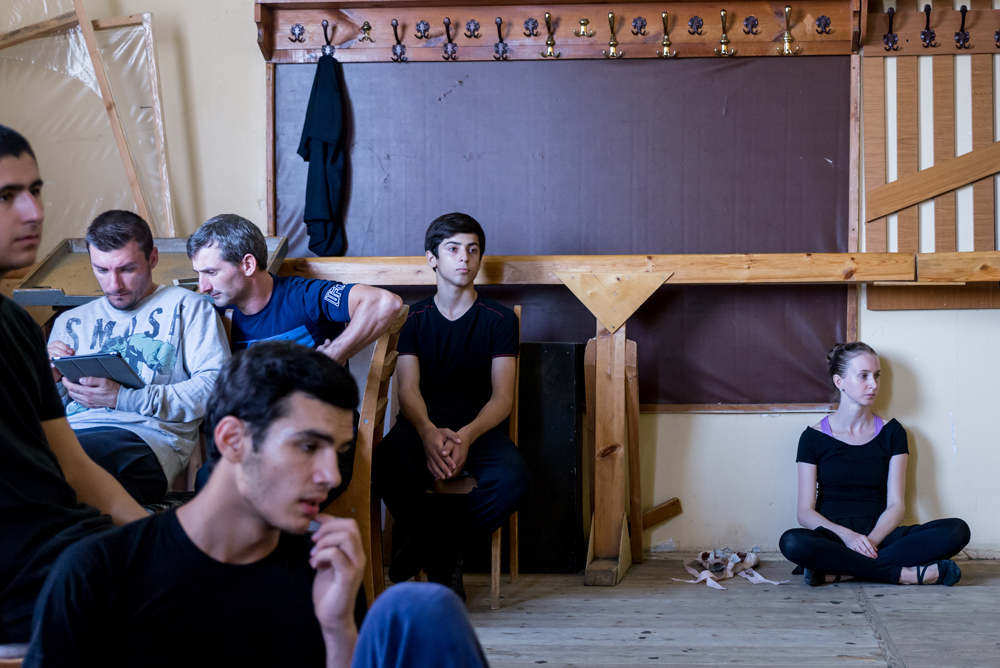 Source: Vladimir Sevrinovsky
The ballet school in Dagestan is still young. There are no artistic dynasties or dancers who begin dancing at a young age. For now a subtle technique can only be dreamed of. While the people of the Caucasus impress with their temperament, they lack the skills: "Passions flare but there is no school or natural abilities," said Ozdoyev.
He understands that his pupils will not master classical ballet. But he has found a compromise: modern dance.
"In modern dance we are free. We can walk out on stage barefoot, in pants, in jackets. In order to dance classical ballet you need an ideal body, but for modern dance average constitutions will do. As long as you are rich inside," he said.
And this is how the most unorthodox ballet in Russia lives, in spite of everything. It stages Caucasian dances, a ballet extravaganza about Charlie Chaplin; it puts on Hamlet and Imam Shamil. It makes some extra money with the Lezgian dance but then returns to the stage.
So what if the spoiled Moscow public thinks Musa Ozdoyev's works are naïve and the Dagestani ballerinas' fouettés are imperfect? The most important thing is that the Makhachkala ballet transforms lives and opens new horizons no less than the more expert theaters in the country.
Subscribe to get the hand picked best stories every week
All rights reserved by Rossiyskaya Gazeta.