Raised in Kiev, which was then part of the Russian Empire, Ekaterina 'Katya' Desnitskaya belonged to a family that was once rich but had fallen on hard times. She moved to St. Petersburg to become a nurse, and being a staunch patriot, decided to work in the front during the Russo-Japanese War of 1904-5. Despite her suitor, Thai Prince Chakrabongse, trying hard to convince her to stay in the Imperial Russian capital, 17-year old Katya was determined to serve her country.
For her efforts in the front, Katya was awarded three decorations, the most famous being the Order of St. George. By the time she returned to St. Petersburg, there were simmering tensions in the air after Russia's humiliating defeat to Japan, and rumors of a coup or revolution were widespread. Convinced that Prince Chakrabongse was sincere in his feelings, she agreed to marry him.
Without mentioning his imminent wedding to a Russian commoner, the Thai prince met Tsar Nicholas II, who was basically a foster father, and told him that he was going back to Siam. Since news traveled fast even in the days when there was no Internet, the Thai prince was very eager to keep his wedding a secret. Narisa Chakrabongse and Eileen Hunter wrote in their book 'Katya and the Prince of Siam' that the couple sought permission for their wedding from Katya's brother Ivan, who was the only close family member on either side to know.
Prince Chakrabongse temporarily converted to Orthodox Christianity and the couple married in a secret ceremony in a Greek Orthodox Chruch Constantinople (Istanbul). The Thai prince was worried that his good friend and Ottoman Emperor, Sultan Abdul Hamid II would find out and then the word would reach the Siamese royal family before the couple could.
"The journey took months and the couple spent time in Istanbul and then Cairo before heading to Asia through Port Said," says Thunjira Wattaporn, a researcher based in the Chiang Mai. "Katya's letters and diaries indicate that she was apprehensive about the life, food and culture of Siam, but more so about the way the news of their wedding would be received."
Chakrabongse left Katya in Singapore and proceeded to Bangkok alone. For close to three weeks he kept his wedding a secret, and when the rumors reached his parents, he made arrangements for Katya to join him.
Duchess of Bisnulok
Chakrabongse's father King Chulalongkorn (Rama V) brought about several reforms in Siam, and believed that the country needed to be modernized in a slow and steady manner. Although he frowned upon consanguineous marriages that were then common among the Thai royalty, King Rama V was not ready to accept a foreign daughter-in-law.
"Chakrabongse was second in line to the throne and his having a European wife was too much for the king to handle," says Wattaporn.
Queen Saovabha also refused to accept the marriage initially but slowly warmed up to the Russian woman, who within two years became a fluent Thai speaker. Once Katya gave birth to Saovabha's first grandchild, Prince Chula, the queen regularly started meeting her daughter-in-law.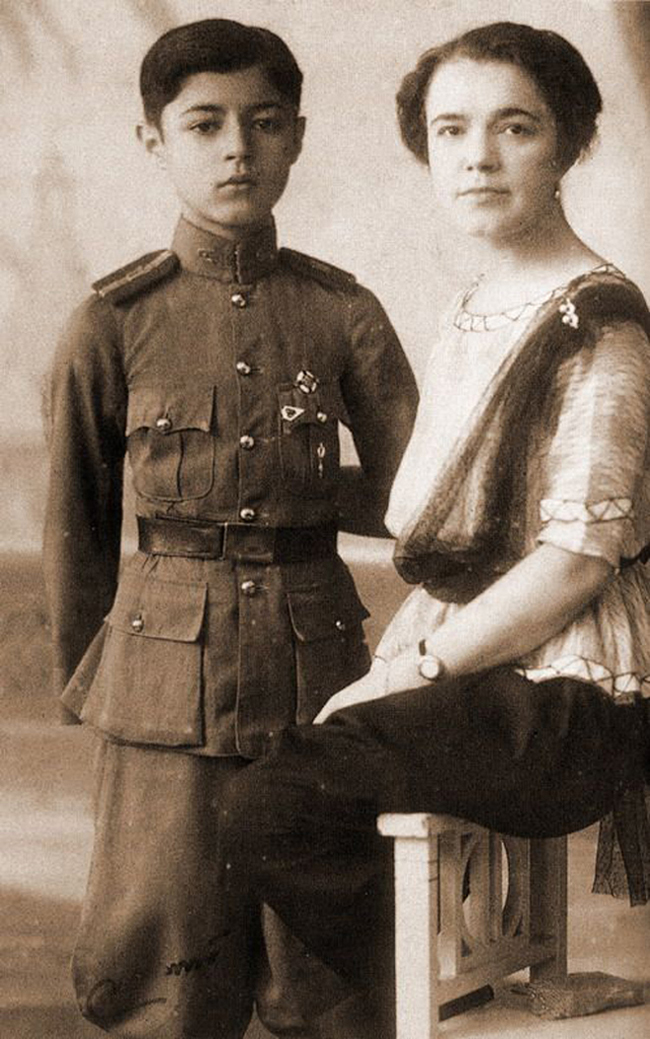 Duchess Ekaterina with Prince Chula. Source: Archive photo
Narisa Chakrabongse and Eileen Hunter's book contains several letters that Katya wrote to her brother. She described her initial transition, which started with her living more or less an isolated life, and how about she gradually became an insider. "Anyway, all has turned out better than I expected," Katya wrote in one such letter. "Of course, our marriage could have not have passed off without scandal and, to tell the truth, it was an outrageous step on the part of Lek (Chakrabongse), when you consider that he is Siamese, a Buddhist, and a son of a King and was well aware of the ideas and prejudices of his native land."
Katya was given the title of Duchess of Bisnukok, as Chakrabongse was the titular prince of the city, now known as Phitsanulok.
Katya and Chakrabongse lived in Bangkok's Paruskavan Palace. She learned Thai and English and took care of the upkeep of the palace and gardens, although she seemed to be perplexed with relationship that the royals had with their servants. "Servants here come to a prince's house and ask to serve him without payment," she wrote. "This is most extraordinary but when you realize that all servants in this house are nobles, it seems more unusual still." Katya was also uncomfortable with the fact that servants crawled in front of her, as a mark of respect.
Although she was a devout Orthodox Christian, Katya developed a liking for Buddhism. "The more I get to know Buddhist customs, the more I like the religion," she wrote in another letter to her brother.
Katya was also skeptical of the other Europeans who lived in Siam and deplored their racist attitudes towards the Thais. "Disgusting, for though they are at service in Siam and receive enormous from the Siamese, they consider them inferior and mock them," Katya wrote.
Golden years
In many of her letters, Katya described Siam as paradise and wrote about her good life. The couple had another home across the river from the Wat Arun and a larger country house in the resort town of Hua Hin.
"They lived a charmed existence and traveled across the country and to Europe," says Wattaporn. "Since she had no financial restrictions, Katya traveled on her own. In fact, they were separated on many occasions as Chakrabongse became a senior military officer and had to be away as well."
Narisa Chakrabongse and Eileen Hunter's book describes the highs and lows that Katya and the Prince faced over the first few years of their marriage and about how they drifted after. Katya grew increasingly apprehensive about Russia during the First World War and was shaken by the Bolshevik Revolution and knowledge of the fact that many of her friends and family members were displaced and became refugees.
"Katya and Chakrabongse grew apart and while she was traveling, the prince got involved with a 15-year old niece of his," Wattporn says. "This eventually led to the Thai-Russian couple filing for divorce."
The couple divorced in 1919 and Katya turned down a big settlement from Chakrabongse, settling for an annual payment of 1200 pounds. "She even rejected a gift of jewels from King Rama VI," Wattaporn adds.
Life after Siam
Shocked and deeply hurt, Katya moved to Peking, where her brother was Director of the Chinese Eastern Railway.
"As Katya found herself in a city teeming with refugees, some in a deplorable state of destitution, other resolutely taking almost any employment however grand their previous status might have been, she energetically set about joining the Russian Benevolent Society," Narisa Chakrabongse and Eileen Hunter wrote. "And being an excellent organizer, with practical nursing experience, she was welcomed with open arms, and soon found her days filled with welfare and committee work."
Katya would return briefly to Bangkok in 1920 for the funeral of Prince Chakrabongse, who died under mysterious circumstances at the age of 37. "To this day, many believe that the French may have poisoned the prince, since he opposed their expansion into Laos and Cambodia," says Wattaporn.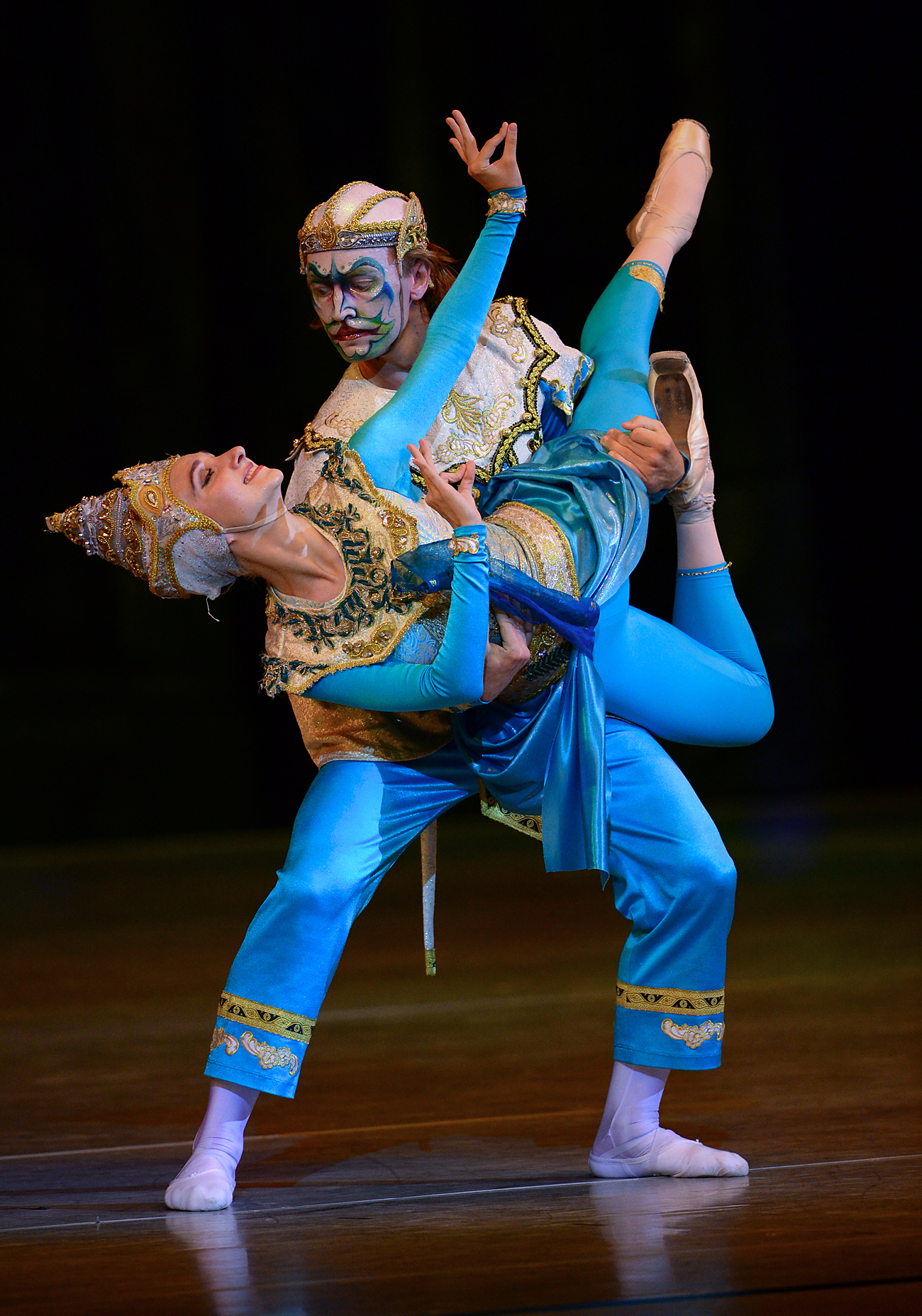 A scene from the ballet 'Katya & the Prince of Siam' Source: Vladimir Vyatkin/RIA Novosti
Katya would marry an American engineer in Peking and then live in Paris, where she would regularly interact with Russian émigrés and people she had grown up with. At the outbreak of the Second World War, she moved to Portland, Oregon with her husband. She died at the age of 72 in 1960 and was buried in a cemetery in Paris.
The story of Katya and Chakrabongse was adapted into a ballet production by the Kremlin Ballet Theater and the Presidential Orchestra of Russia and was staged at Bangkok's International Festival of Dance and Music in 2003.
All rights reserved by Rossiyskaya Gazeta.