Indian classical dance in Russia: A story of great love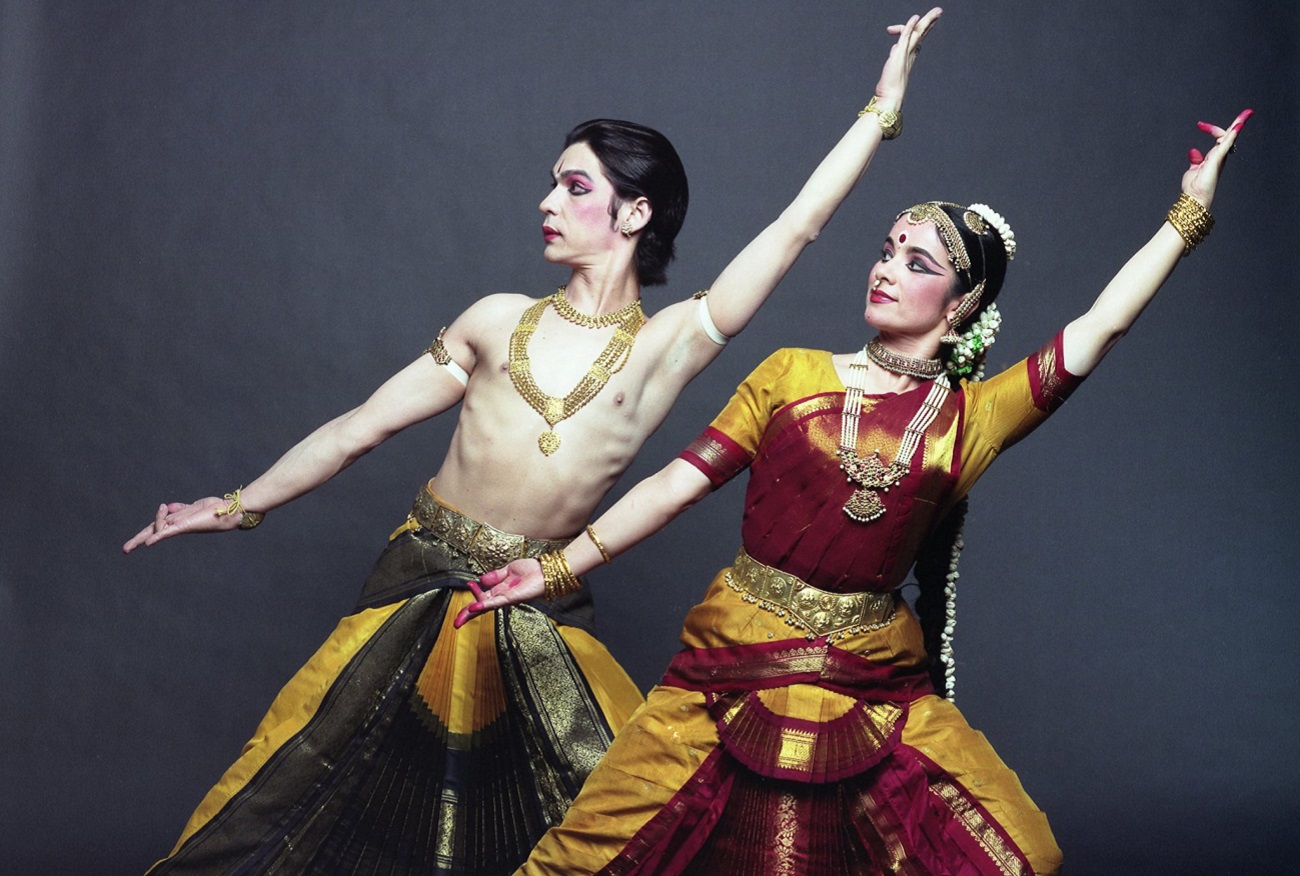 Irina Iskorostenskaya and Dmitry Zmeyev.
Irina Iskorostenskaya
Enthusiasts of Bharatnatyam, Kathak, Kuchipudi and Odissi dance styles regularly hold concerts in Moscow, but as time goes on, a generational change threatens the popularity of Indian classical dance in Russia.
A Bharatnatyam performance featuring Maria Zhiltsova and Priyanka Kumar will take place in Moscow on Feb. 21. For fans of Indian classical dance in Russia, this concert is not a rare event. Russian performers of Bharatnatyam, Kathak, Kuchipudi and Odissi styles have been regularly organizing concerts, master-classes and dance competitions for about 30 years with the support of the Indian Embassy in Russia.
How it all started
Russians got their first taste of Indian classical dance in the 1970s through Hindi cinema. This was the period when Indian films were particularly popular in Russia. "These films were among the few foreign movies presented on screens those days," Irina Iskorostenskaya, Bharatnatyam teacher and head of Nritya Sabha Foundation of Indian Heritage Studies, told RIR. "Indian cinema of that time was different from modern Indian films. Traditional music and dance were an essential part of the film."
Like many other admirers of Indian culture during the Soviet period, Iskorostenskaya got attracted to Indian classical dance through cinema.
The 1980s saw the emergence of many amateur Indian dance groups in Russia. "In those dance groups, all the moves were copied from pictures and films. It was a good initiative full of enthusiasm, but the quality of the performances was poor," Ekaterina Seliverstova, head of Chakkar Katkak studio, told RIR.
The India festival in the Soviet Union in 1987-88 was a turning point in the history of Indian classical dance in Russia. Many famous Indian dance performers visited many Soviet cities including Moscow, Leningrad (now St. Petersburg), Kiev, and Tashkent.
Iskorostenskaya shared her memories of that time with RIR: "1987 was the year of India in Russia. I am convinced that the grand celebration was decisive not only for me. Many of us – those who were passionate about Indian classical dance – got a brilliant opportunity not only to see the performance of dance masters, but also to find employment as translators and concert managers of leading Indian dancers."
In 1989 the Indian Embassy opened the Jawaharlal Nehru Cultural Centre (JNCC) in Moscow. It has played a central role in promoting Indian culture in Russia and has been granting scholarships to Russian citizens who want to learn different forms of Indian art and visit the country.
The JNCC has helped many admirers of Indian classical dance in Russia get an education in the most prominent art institutions in India and to become professionals. In 2003 the artists created the Nritya Sabha Foundation of Indian Heritage Studies. Today the foundation annually invites choreographers from leading Indian institutions, who conduct master-classes, lectures and performances, and sends talented students to India.
Great love for Indian dance in Russia
Masters of classical dance from India say Russians show a deep interest in this art.
"I have visited around 15 cities in Russia to give performances," Dharmender Gautam, a Kathak teacher at JNCC, told RIR. "People welcomed me with warmth everywhere; they took care of me and even tried to feed me. They did this not out of respect for me, but because they respect my art. In Russia more than anywhere else I see such great interest and openness to Indian culture."
Indian classical dance choreographers in Russia also agree that Russians have a special mindset that allows them to perceive the ancient cultural heritage of India. "In Russia a large percentage of the population takes interest in Indian culture. Russians can feel, understand and express this culture at a very deep level. This cultural exchange takes place at a spiritual level," Vera Krishnaraj, Kuchipudi performer and member of the Nritya Sabha, said.
Prospects for Indian dance in Russia
Representatives of the Indian classical dance movement in Russia have mixed views about the future of the art forms in the country.
Bharatnatyam performer and author of academic works on Indian philosophy Anna Smirnova is quite pessimistic. According to her, the development of Indian classical dance in Russia will sooner or later come to naught.
"Our generation is the last one that has a serious approach and focuses on a high quality of performance," Smirnova said. "You have to spend many years learning, sacrifice a lot, and be prepared for a virtually no financial outcome. Today there are no such idealists that are ready for that. Still I think that Indian classical dance is a spiritual divine art which will find its own way forward."
Krishnaraj echoes this view. In her opinion, the new generation is not that interested in hard work; they want quick results. Therefore, there are fewer people who wish to engage in Indian classical dance. "Only those who feel a strong desire to do so come to the class," she said.
Indian dance teachers agree that even though there will always be enthusiastic admirers of this art, as time passes and generations change it will be harder to attract new students and promote classical dance among the masses. With the lack of governmental support, this medium of cultural exchange might experience tough times in the future.
Source: Vera Krishnaraj
If using any of Russia Beyond's content, partly or in full, always provide an active hyperlink to the original material.