Indian films and dance were at their peak of popularity in Russia in the 1980s. Among the admirers of various forms of Indian dance was Vera Evgrafova, who, in 1987, founded the Mayuri Indian dance group at a dance studio in the Railway Workers' Cultural Centre in Petrozavodsk, the capital of the Russian internal republic of Karelia. The purpose of the studio was to bring together people with an interest in Indian culture and traditions.
"As with many admirers of Indian culture in the Soviet Union, Vera's love of Indian dance started with films," Anastasiya Evgrafova, a soloist from the group and Vera's daughter-in-law, told RIR. "She learned Indian dances by herself and developed her own performance style."
The group was formed at around the time the Telugu film 'Mayuri' was released. The biographical film released by Ramoji Rao made a strong impression on every member of the studio. The group took its name from the film's protagonist, who aspires to dance despite her family's objections, and even after losing a leg in a car accident.
Celebrating Indian diversity
The Mayuri group has set up Indian dance studios at schools and nurseries in Petrozavodsk, where members of the group teach children aged four and above. These studios help the children develop their motor skills, sense of rhythm, sense of aesthetics, and acting skills. The most talented children are invited to join Mayuri as group dancers.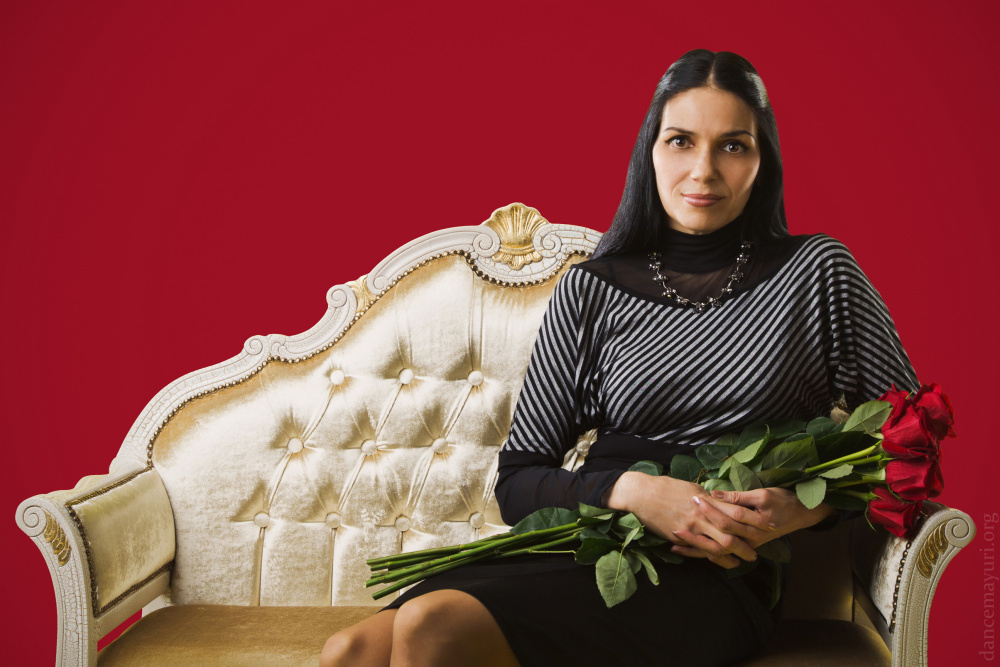 Vera Evgrafova. Source: Alexey Gaidin
Roughly 70 people take part in Mayuri's annual concerts. Admission to the group requires more than just being good at dancing. The dancers need to empathise with each other and support each other.
Vera Evgrafova choreographs the dances herself.
Mayuri performs a wide range of Indian dances, from classical (Bharatanatyam, Kathak and Kuchipudi) to folk dances from various Indian states, to dances to modern Indian music. In addition, they are not afraid to experiment with other genres, such as Spanish dancing and Russian folk dancing.
When the group was first formed, it was a real problem for them to buy fabrics for Indian costumes. They sewed costumes from lining fabric and adorned them with shiny old decorations. Now, it is much easier. Vera Evgrafova designs the costumes, and members of the group sew and decorate them. They buy some fabrics in Russia, and import others from India or Sri Lanka. Most importantly, all the outfits genuinely look Indian.
Beyond dance
The group also learns about Indian culture in general. They study Indian history, philosophy, literature, music and film, and Sanskrit and Hindi. To this end, they have a huge library of books and CDs, and work with various teachers. Today, Mayuri is Europe's biggest non-profit institute of Indian culture.
Many of the group's members have studied in India. Some members have learned dance forms at the Ganesa Natyalaya and Kathak Kendra institutes, Hindi at universities, and yoga and Ayurveda at Vedanta centres and yoga institutes in Kerala and Karnataka.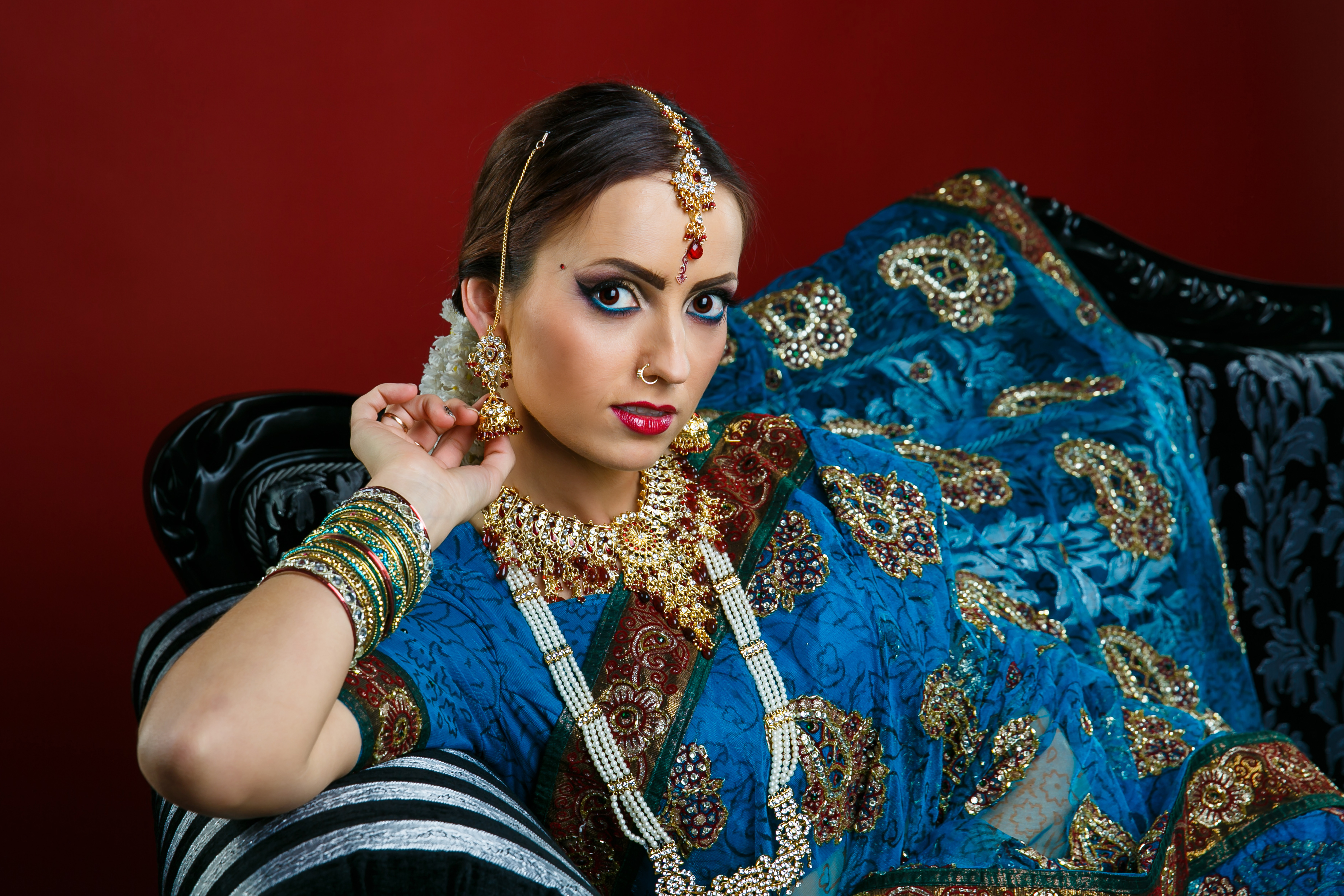 Anastasia Evgrafova. Source: Igor Gerasimenko
"I have studied Ayurveda and yoga in India and Europe," Anastasiya Evgrafova said. "Today, despite my law degree and ten years of work as a notary, I teach Indian dance and yoga."
Elena Sandhu is one of the veterans of the group. She studied at the Ganesa Natyalaya Bharatanatyam dance institute in Delhi in 1996. For her PhD in Russian Literature, she wrote a thesis on the theme of India in works by Russian poets. She currently lives in the U.S. and also teaches yoga.
The group receives no public funding, and gets by only thanks to the enthusiasm of its members.
"But if we performed more often in Karelia and throughout Russia, Mayuri could pay for itself," Anastasiya Evgrafova said. "It's just that the group has very high expenses: leasing the dance hall, purchasing fabrics and sewing accessories and constantly replacing sewing equipment."
Global recognition
Many people have seen Mayuri's shows over the last 30 years. When the group was still part of the Petrozavodsk Railway Workers' Cultural Centre, they often performed in towns and villages in Karelia that they had to get travel by train in a special carriage. On several occasions, they travelled a long way to perform at New Year events when it was well below -30°C outside.
Since the 1990s, Karelia has regularly been visited by Indian consuls and ambassadors. Mayuri has won several dance competitions that were organised by the Jawaharlal Nehru Cultural Centre at the Indian Embassy in Moscow.
"Everything started with YouTube," Anastasiya Evgrafova said. "Dreaming of becoming seen and seeing the world, one day we posted a video of one of our performances on the video hosting site. Soon, Mayuri's YouTube channel became popular with Internet users from all over the world, and we were flooded with invitations to tour. Today, the channel gets more than a million views a month."
The group has toured Russia and other countries many times. The Indian diaspora has invited Mayuri to perform in India, the U.S., Finland, the United Arab Emirates, and Ukraine. Once, a very wealthy resident of India invited Mayuri to perform at his daughter's wedding, paying all the travel expenses himself.
In April 2016, the Indian diaspora in Alaska invited the group to perform at an evening of Asian culture.
"The journey from Petrozavodsk to Anchorage and back took about 100 hours: first we took a bus to Moscow, and then three flights," Anastasiya Evgrafova said. "We spent five days in Alaska, during which we gave two concerts — for schoolchildren, students, and the general public. We were amazed at how our smallest requests were met! Every evening, we went out, and without fail we would be treated to Indian dishes. The Thai cuisine they tended to bring to us at the theatre at rehearsals also made an impression. Admittedly, as most of the members of the group are vegetarian or vegan, we were unable to appreciate the national dishes of Alaska that are made from fish, seafood, or reindeer meat."
In March 2017, Mayuri was chosen from thousands of dance groups in Russia to take part in 'Everybody Dance!,' a television programme broadcast on Russia-1 channel. The group made the top 11, and have to compete in a variety of genres, from ballet and folk dance to hip-hop and breakdance. So for a while they have had to forget about the movements they have spent years perfecting in rehearsals.
"I cannot give away the details in advance, but I can say that we have to try our hand at the most unexpected dances," Anastasiya Evgrafova said. "The show is currently still going on, and the results are not yet known, but the group continues to fight for the title of Russia's best dance troupe."
If using any of Russia Beyond's content, partly or in full, always provide an active hyperlink to the original material.