Last winter, Netflix bought five Russian TV series made by Sreda production: "The Method", "Locust", "Fartsa", "Territory", and "Sparta". This was the film production company's second deal: Earlier Netflix had acquired its TV series "Silver Spoon". No other Russian TV production company has had similar international success. Sreda owner Alexander Tsekalo, who is known in Russia also as a pop singer and a showman, talks to RBTH about the behind-the-scenes details of the Netflix and whether there is a wave of world-conquering Russian TV series coming soon.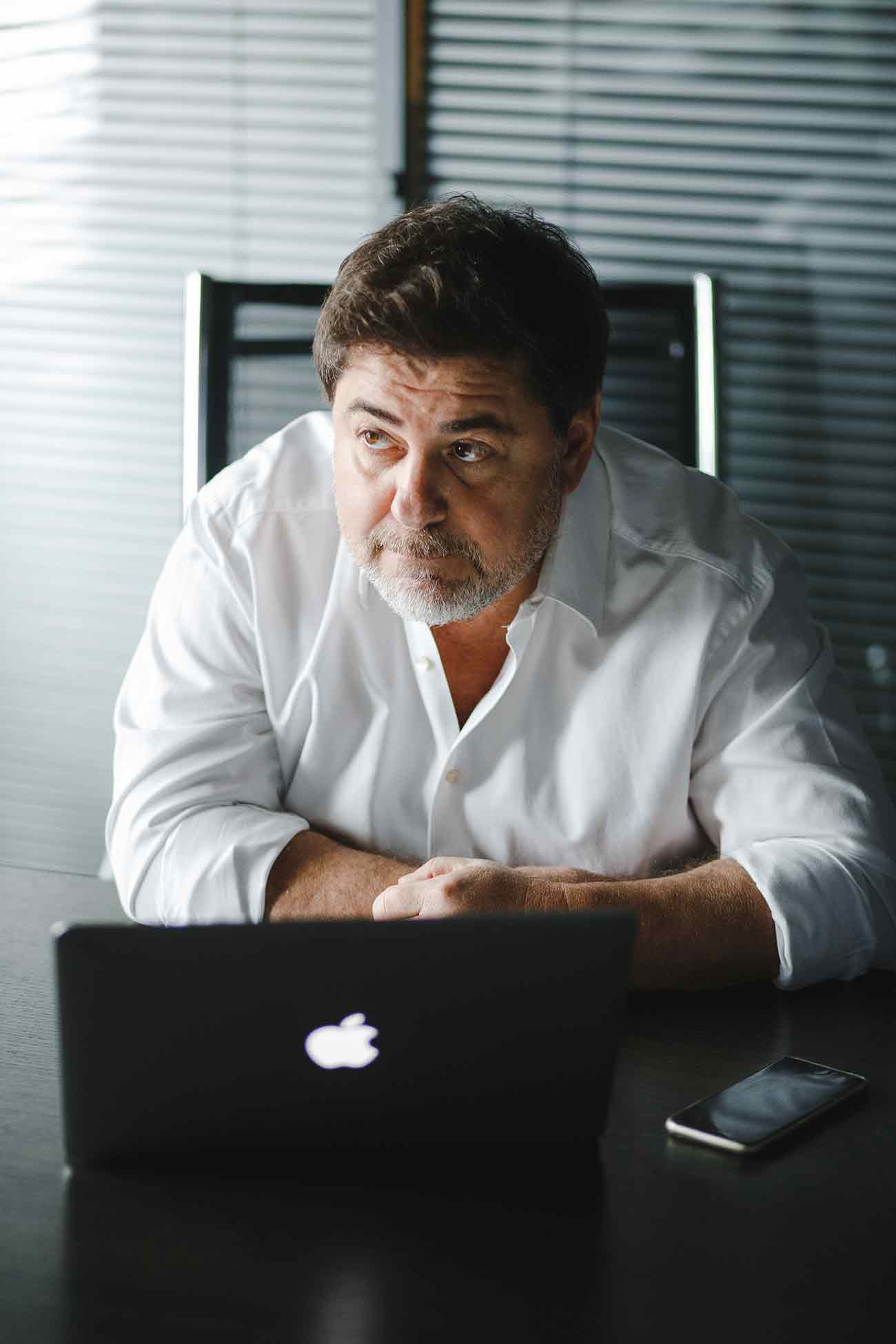 "I once had a meeting with a Netflix representative. At the end of it, he asked me: "What else have you got?" I thought, no, there is no way he could make sense of a TV series set in the 1960s in the USSR." Source: Press Photo
RBTH: Your deal with Netflix was done in two stages. Does it mean that Netflixfirst wanted to see how viewers reacted to "Silver Spoon" and only then decide to buy more shows from Sreda?
Alexander Tsekalo: No, it wasn't quite like that. "Silver Spoon" was on a contract with our international distributor, which offered it to Netflix. That distributor did not work with the other series we made. After the "Silver Spoon" deal we decided to try to work with Netflix without intermediaries and we sold them three more shows. But in the end we decided that going forward we would work through a distributor. It has nothing to do with money; it is just more convenient when it comes to international operations. Generally speaking, the system of agents is very well developed abroad, which is not the case in Russia. Here, the role of agents is reduced to being an intermediary, whereas in the West everything is much more complex; working with agents is part of the ritual. However, we continue talking to Netflix directly too because our plans include not only selling content, but also other types of cooperation.
"Silver spoon" trailer. Source: RBTH/YouTube
You also sell formats where other countries make remakes of your original stories. Is it more profitable than selling content?
Financially, selling formats is still more profitable. A format is more expensive than finished material. Sreda sells abroad not only TV series but also formats. For example, the pilot of an American remake of "Silver Spoon" will be made soon. It is a separate issue that has nothing to do with the Netflix deal.
There are also co-productions, which is a very popular format at the moment.
Do you have plans for projects like these aimed at an international audience?
Yes, especially after the recent TV market in Cannes, which was practically fully built around co-production. For instance, there we met showrunners of Western TV series, so now we can try to lure them to Russia. It is very important because a showrunner is the main person in TV production. If you have a well-known showrunner, who has successful projects under their belt, working for you, it makes things much easier.
We have packages of ideas that we offered to different foreign showrunners, depending on what content they had worked with before. If they are interested, if there is time in their busy schedules, if we are ready to wait, then everything will work out. But in any case we will not stop.
"The Method" trailer. Source: RBTH/YouTube
Why did Netflix take notice of your company's productions, do you think?
Back in the early 2000s, I was singing and dancing [Tsekalo was a member of cabaret duet Academy - RBTH] and I could not even imagine that I would be making TV series. But I have always done only what I enjoy doing. And if you really enjoy something and you are not a stupid person and are not devoid of taste, you can achieve a lot.
The Russian television industry has already produced many bad series. But now viewers have got an alternative – they can watch numerous Western TV series online. So they have got an opportunity to compare. And people began to make a choice. These days, there are no Western TV series of low quality. They may be bad, boring, they may flop, but they always have high production values. And when the viewer gets used to a certain level of quality, you just need to make them an offer that will satisfy them. I did not want to attach my name to anything shoddy. Sreda is a very young company. We launched in 2011 with "Far Side of the Moon" [a remake of the British TV series "Life on Mars" - RBTH]. That was our first series. In the six years that followed we made only six TV series, which is not much. But all of them have been sold abroad. And there are agreements regarding our future series.
Furthermore, it is not all about Netflix - we cooperate with other foreign companies too. Of course, Netflix is bold and it is interesting to work with them. Of course, compared with them, we are a small company, but – just like them – we want it all.
"Locust" trailer. Source: RBTH/YouTube
After a successful deal, have you developed an understanding of the criteria that Netflix uses to select foreign projects?
I once had a meeting with a Netflix representative. At the end of it, he asked me: "What else have you got?" I had already told him about all our projects with the exception of "Fartsa". I thought, no, there is no way he could make sense of a TV series set in the 1960s in the USSR in which characters bought dollars from foreigners, sold them at a premium, then spent the proceeds to buy smuggled goods, then sold those goods and used the money to buy dollars from foreigners. That activity was called "fartsovka" and you could get prosecuted for it. So I began to explain it to him but I approached it from another angle. I told him that "Fartsa" is a story about four friends, each of whom wanted to become someone, but did not because they helped their friends out and committed crimes. And then I told him about those crimes. By that time, his head was spinning but he said: "Send it". We did, and they said: "We are buying it". I was very surprised. But about six months later I watched the TV series "Get Down", which Baz Luhrmann made for Netflix. And then I got it - in effect, "Get Down" is an American version of "Fartsa".
Yet, no one can accurately predict what will work internationally and what will only be popular in the country where it was made. As you can see, sometimes things that seem completely untranslatable are sold too.
Overall, how would you assess the potential of Russian TV series from the point of view of their international popularity?
A couple of years ago, at a pitching session in Los Angeles I presented American producers with a theory. There was a wave of global popularity of Scandinavian TV series, which continues still. Then there was a wave of Israeli TV series, which too is continuing. A similar wave is about to start in Russia, and I am making it. Now I am even more convinced of this because Sreda will be followed by others. Because a good example is contagious.
If using any of Russia Beyond's content, partly or in full, always provide an active hyperlink to the original material.