1. The leading spy, Vyacheslav Tikhonov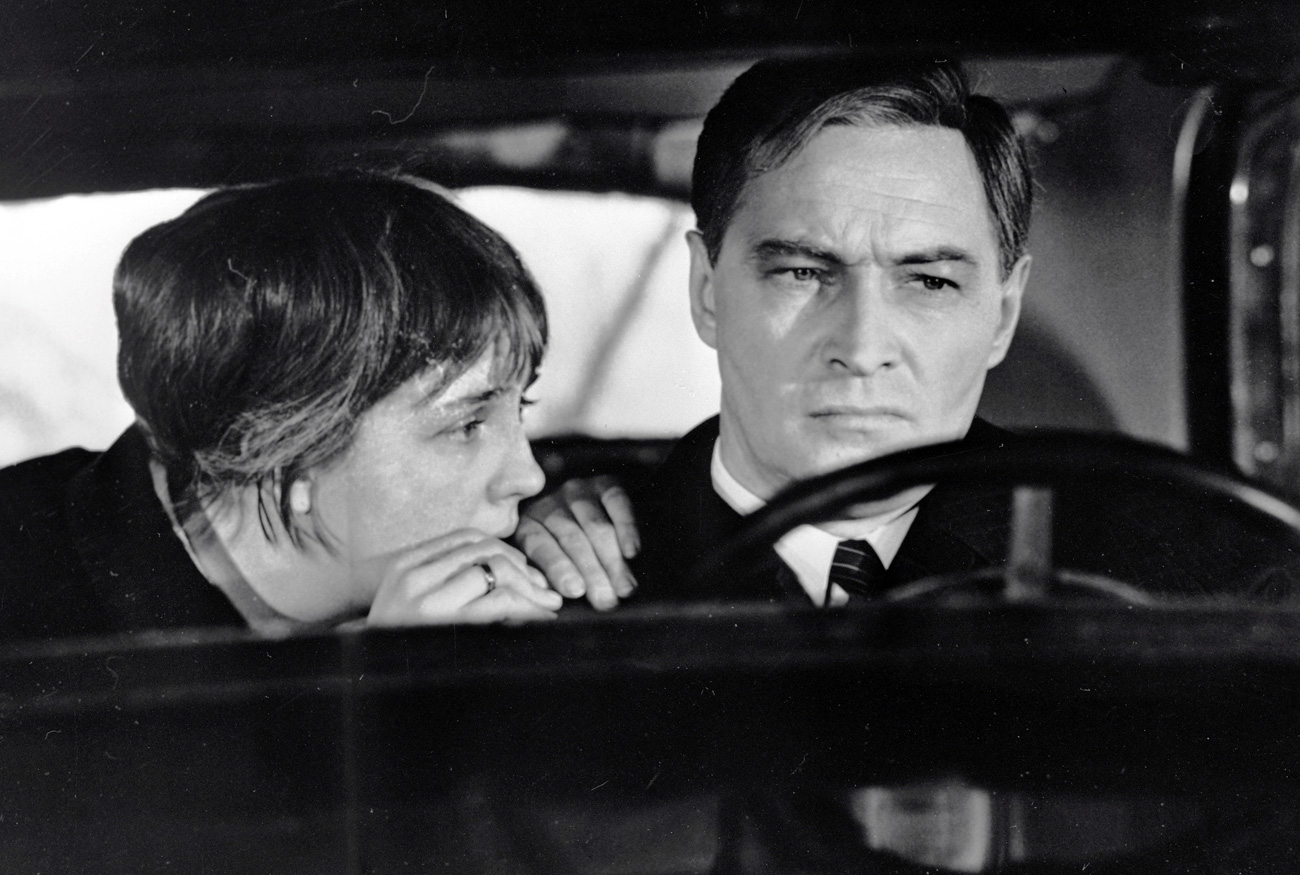 Vyacheslav Tikhonov as Stierlitz (R) in feature film "Seventeen Moments of Spring" directed by Tatiana Lioznova. Source: RIA Novosti
Tikhonov won fame and admiration thanks to his roles as a teacher in the drama We'll Live Till Monday (1968), as Andrei Bolkonsky in Sergei Bondarchuk's epic series War and Peace (1966-1967) and as Soviet spy Stierlitz in the cult TV series Seventeen Moments of Spring (1973) where Stierlitz works as an SS-officer in Nazi Germany, constantly risking his life and showing his courage. Later, Tikhonov starred in a dozen other films, such as the Soviet version of the story of Hachikō, White Bim Black Ear (1977). Watch the films and tell us who's better - Vyacheslav Tikhonov, or Richard Gere.
2. The first cosmonaut, Yuri Gagarin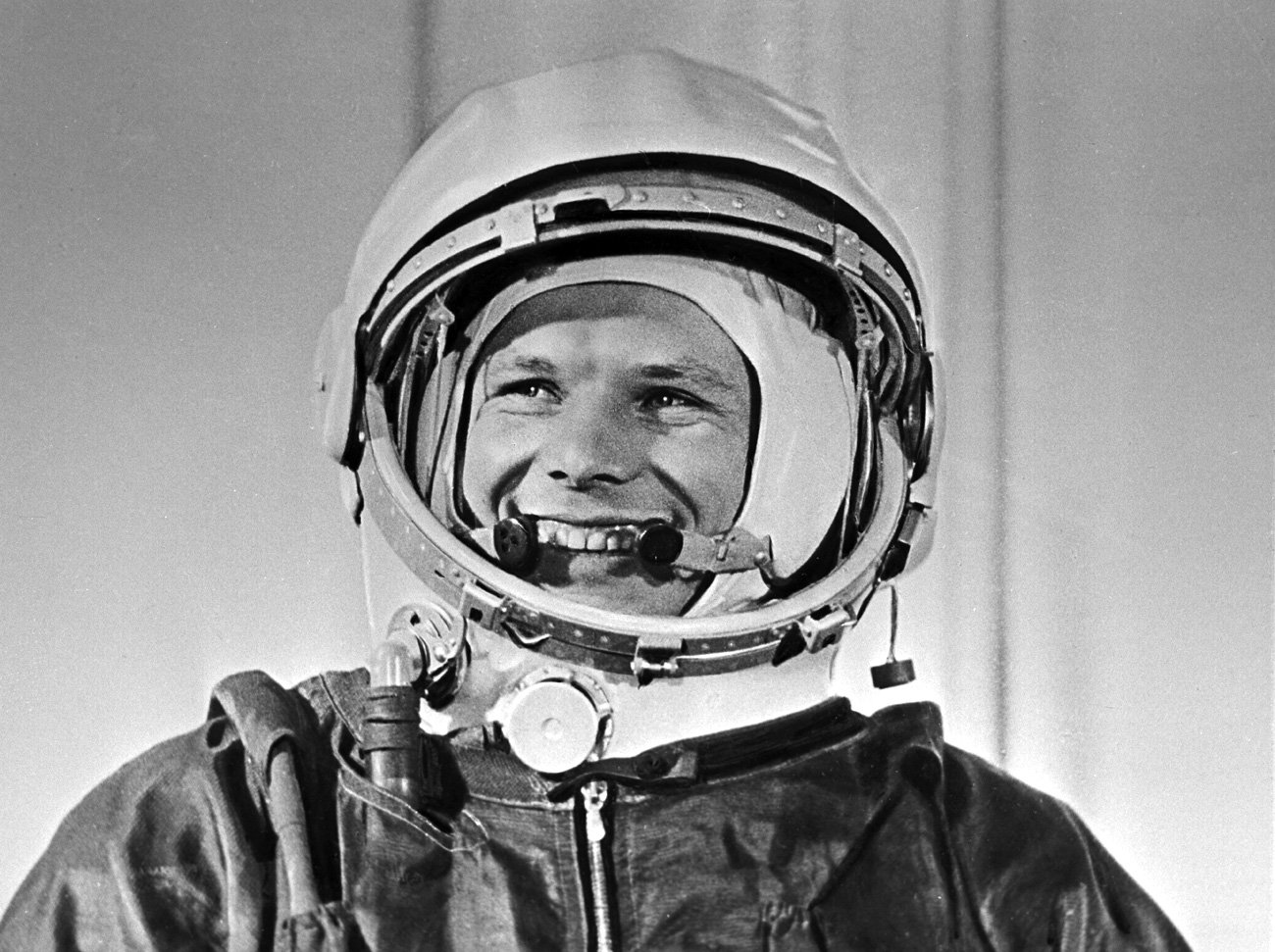 Soviet pilot and cosmonaut, Hero of the Soviet Union Yury Gagarin. Source: RIA Novosti
Some people say the decisive factor in selecting Gagarin as the first man to go to space was his radiant smile. Upon returning to Earth he had to conquer everyone with his smile. And he did. The photograph of Gagarin in his spacesuit took the world by storm, and then Gagarin himself did his famous world tour as a superstar. The first man to visit the stars was a real idol. His friends remembered that he was calm, diligent and cheerful – an ideal man.
3. The main romantic hero, Vasily Lanovoy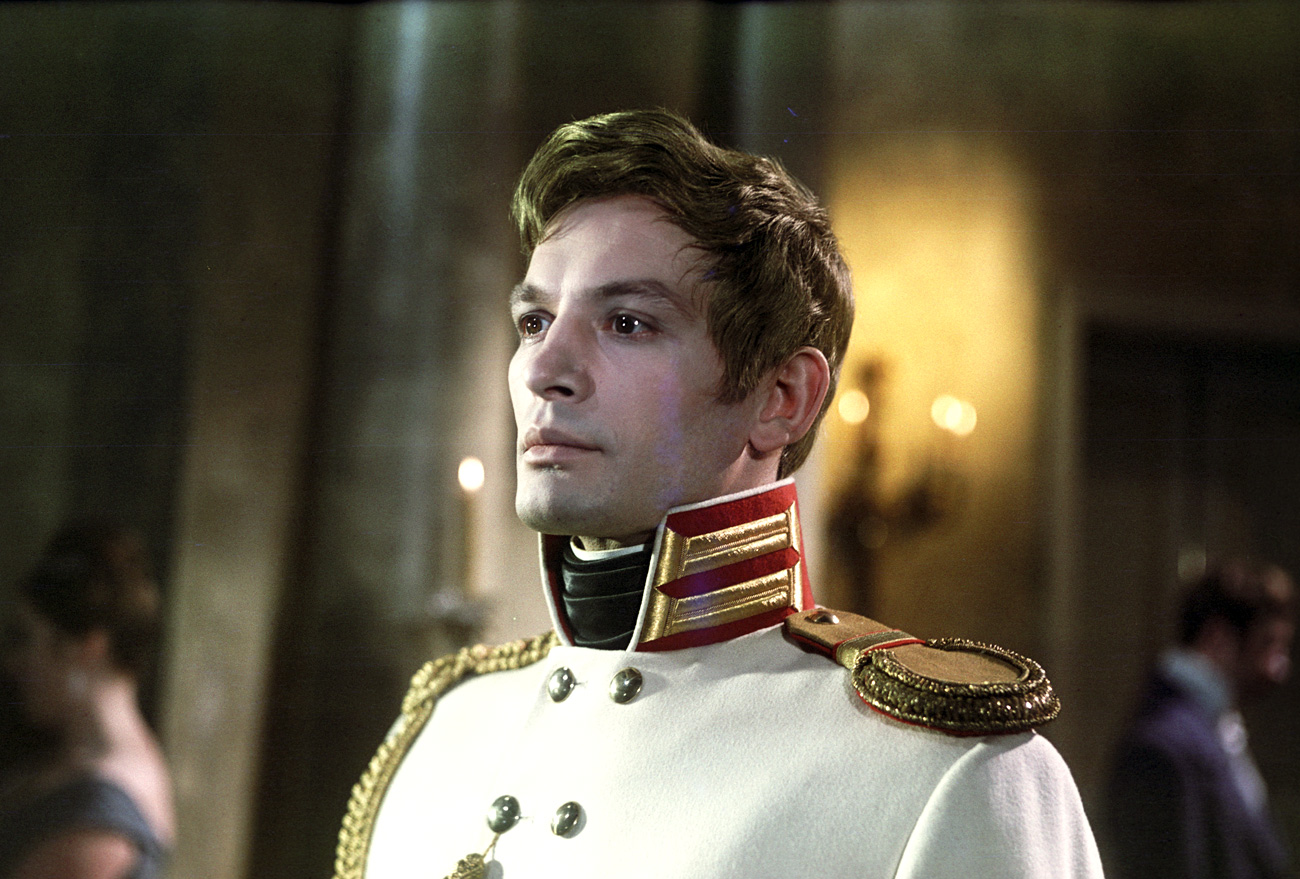 Vasily Lanovoi as Anatol Kuragin on set of the movie 'War and Peace' directed by Sergei Bondarchuk. Source: V. Uvarov/RIA Novosti
It's enough to look at Lanovoy to understand why women loved him. He also had a unique timbre and still hasn't lost his charm. His most important roles are related to love stories: the young Captain Arthur Grey in the film Scarlet Sails (1961), Anotol Juragin in Bondarchuk's screen adaption of Tolstoy's War and Peace (1966-1967), and Alexei Vronsky in Anna Karenina (1967). Another of Lanovoy's major roles was in the cult film Officers (1971), in which men from three generations of the same family go to different wars and become heroes. This film popularized and immortalized the phrase, "There's a profession called defending your country." It helped make the military one of the most prestigious professions.
4. The most charming scoundrel, Alexander Abdulov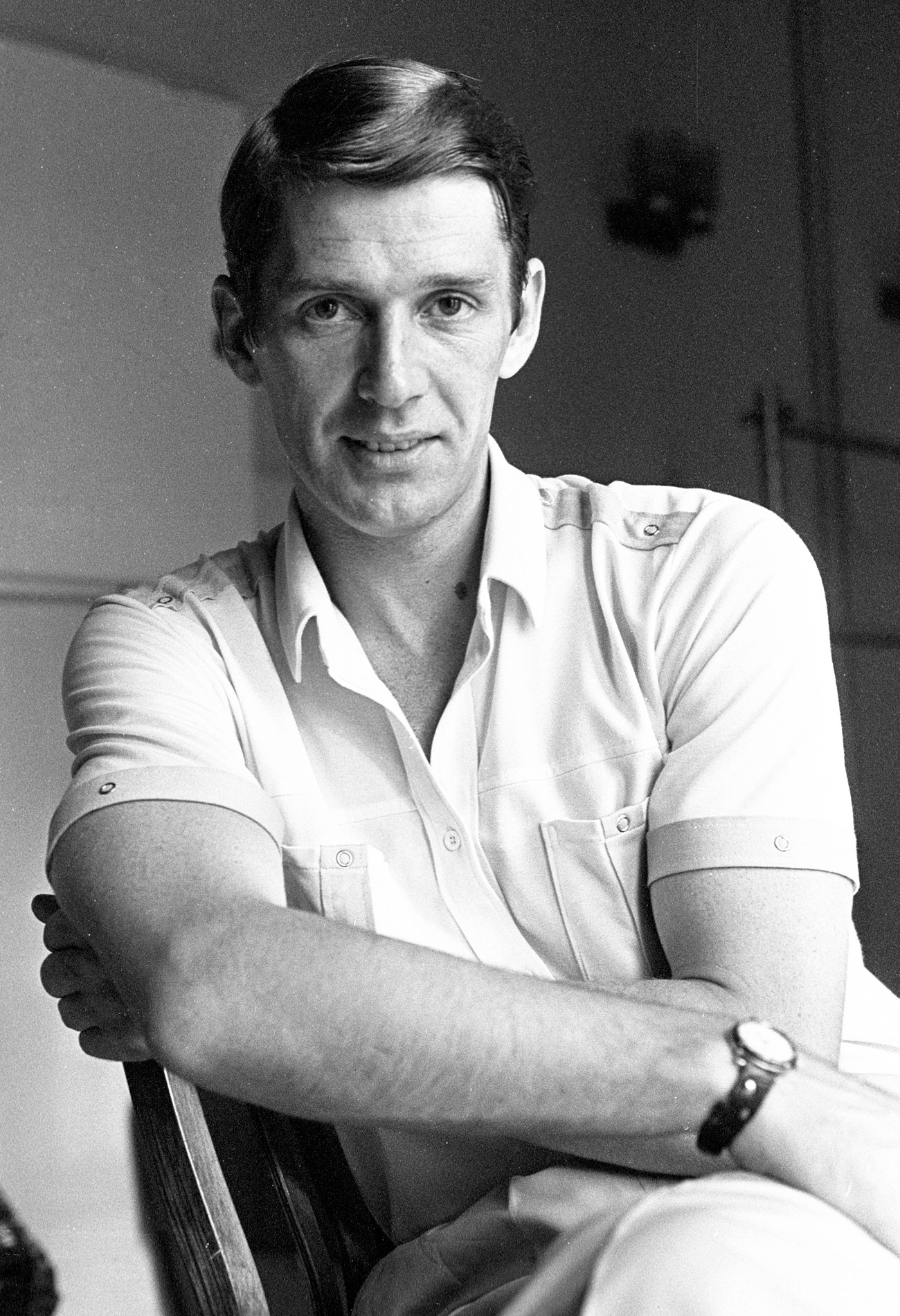 Alexander Abdulov, actor of the Lenkom Theater. Source: Dmitry Korobeinikov/RIA Novosti
Abdulov and his first wife Irina Alferova were the most beautiful film couple in the Soviet Union. This hunk was a real ladykiller. One of his most memorable roles was in the film Carnival (1981), in which he seduces a simple girl from a village and then abandons her. In Look for a Woman (1982) he plays a villain who kills the lover of his boss's wife.
5. The principal bard, Vladimir Vysotsky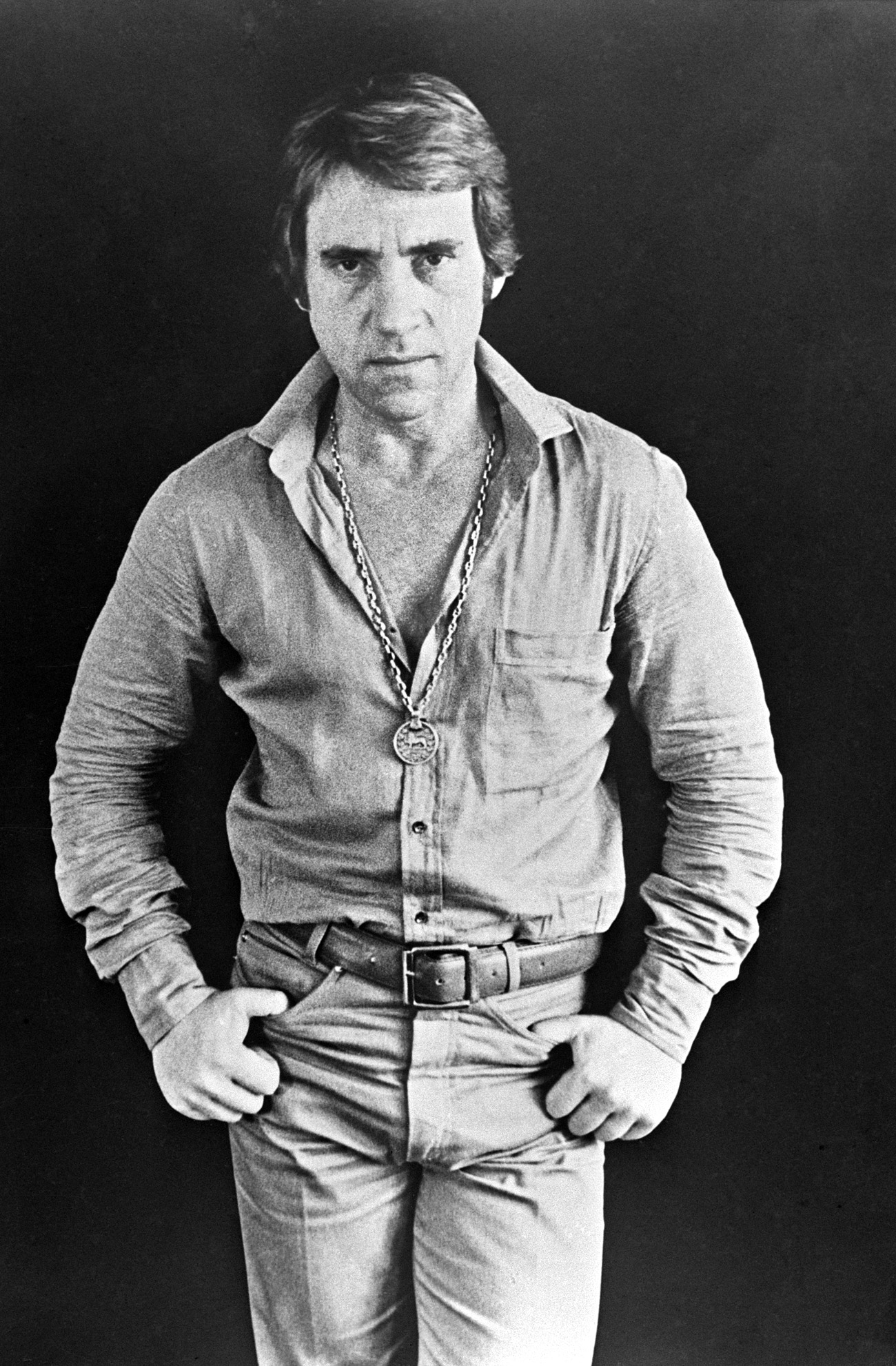 Actor Vladimir Vysotsky in Georgia. Source: TASS
Vysotsky's calling card was his low hoarse voice, which can immediately be recognized in his soul-rending, guitar chord-ripping songs; several generations of Soviet citizens grew up on these songs. Vysotsky was also famous as a film and theater actor, and one of his major roles was Hamlet in the Taganka Theatre. By the way, according to a 2010 survey, Vysotsky was voted second most beloved idol of the 20th century, after Yurin Gagarin. As a real sex symbol, Vysotsky had awesome wheels, and was one of the first in the USSR to buy a Mercedes; it's said that only General Secretary Brezhnev had a similar car, but which was kept in his garage. The Russian bard-actor married French beauty and actress Marina Vladi. Marriages to foreigners, especially celebrities such as Vladi, were rare in the Soviet Union.
6. The leading knave, Andrei Mironov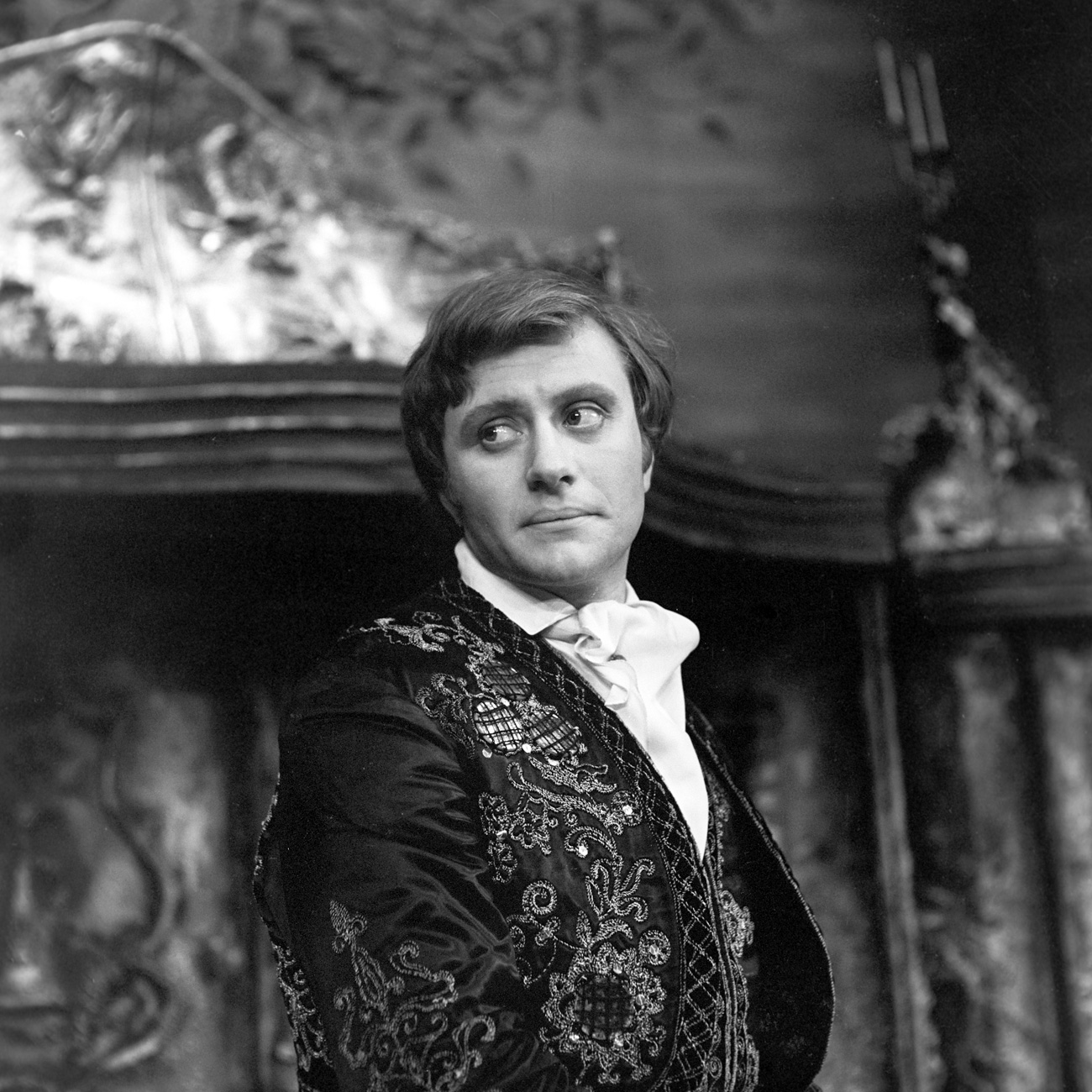 Andrei Mironov as Figaro at Moscow's Satire Theater. Source: Ribakov/RIA Novosti
Mironov was one of the most popular Soviet actors. While the abovementioned actors were either romantic or heroic, Mironov was the embodiment of knavery. He often starred in comedies and died practically on stage, losing consciousness during the play The Marriage of Figaro, where he had the leading role. One of his most famous roles is the smuggler in the film The Diamond Arm (1969). The character's phrases are now popular quotes and his rendition of the song "The Island of Bad Luck" was a hit.

Source: YouTube / Mosfilm
7. The principal baritone, Muslim Magomaev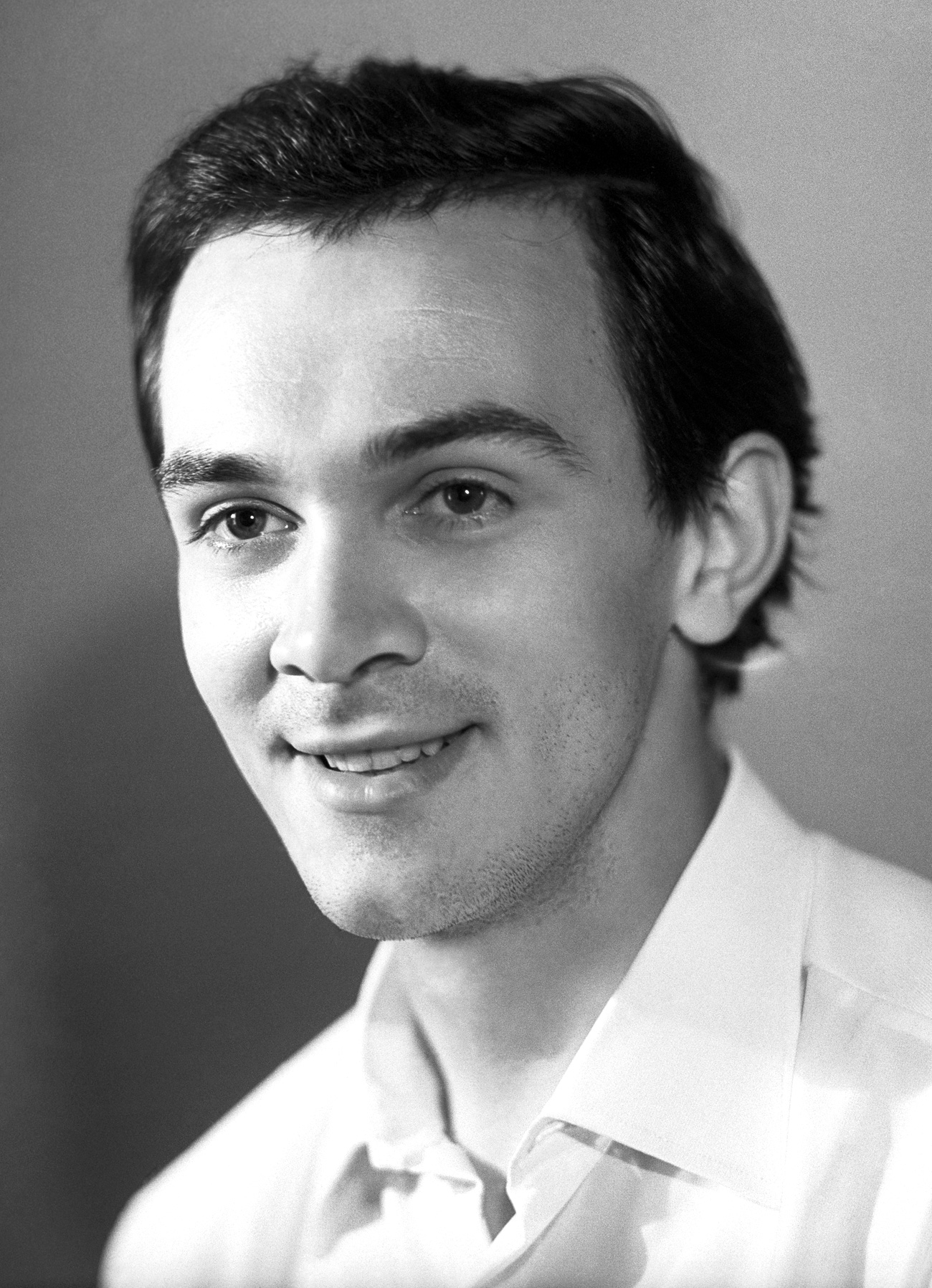 Singer Muslim Magomayev. Source: Yevgeny Kassin, Vladimir Savostyanov/TASS
As "the golden voice" of the Soviet Union, Magomaev conquered the hearts of many women. He was one of the youngest People's Artists of the USSR, honored with this most prestigious title at the age of 31. He was the first Soviet performer to travel to the U.S., touring in major cities such as New York, Chicago, San Francisco and Los Angeles. He had many romances with famous actresses and pop performers, among whom were Natalya Fateeva, Edith Piekha and Svetlana Rezanova. "How can you not fall in love with him? How can you resist such a person? Handsome, talented, generous," Rezanova said many years later during a popular TV show. With the most important woman in his life, the People's Artist Tamara Sinyavskaya, Magomaev lived for 34 years, until his death.
Magomaev's most famous song is obviously about love, but love for a city - Moscow, the greatest city on the planet.

Source: YouTube / sfumato77
8. The best d'Artagnan, Mikhail Boyarsky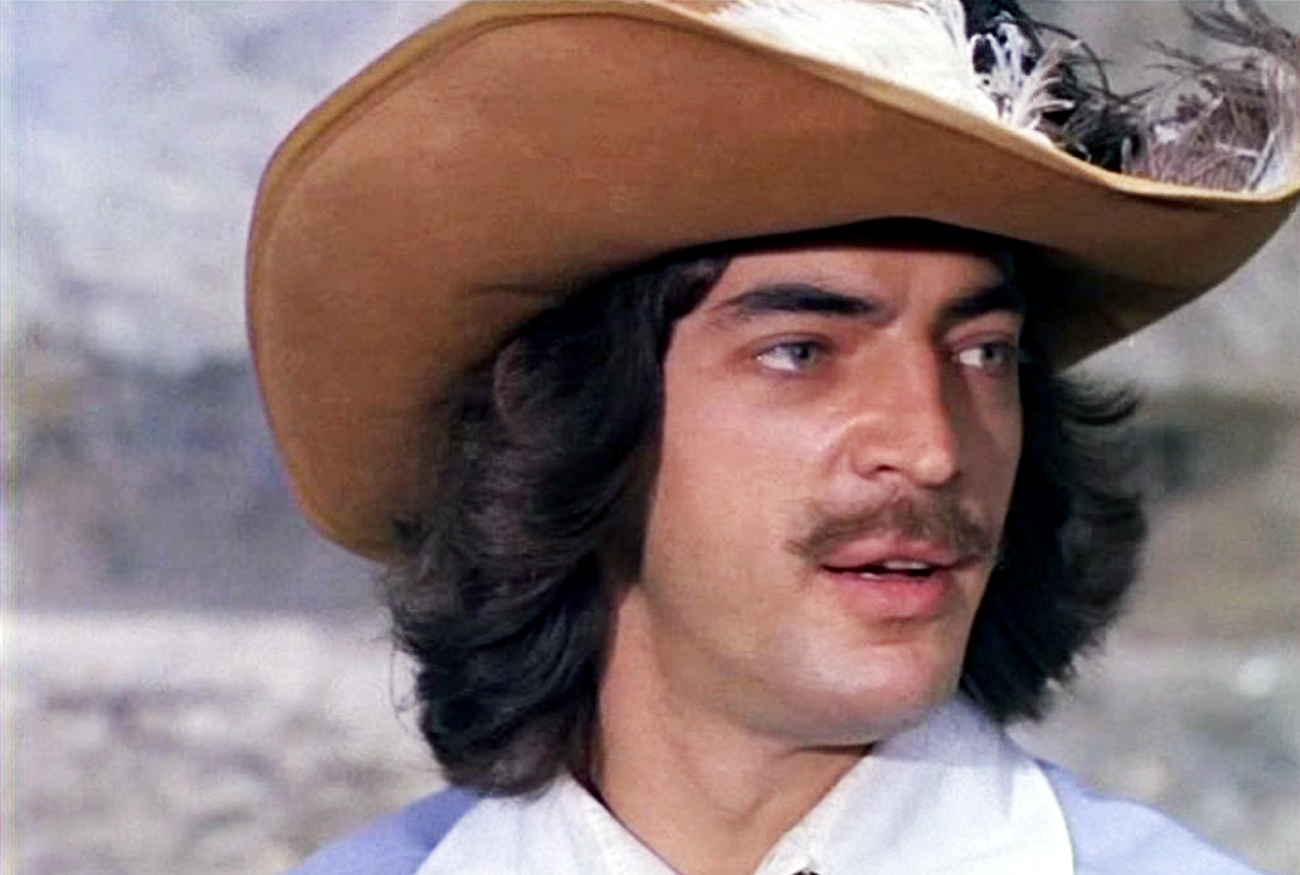 Mikhail Boyarsky as d'Artagnan. Source: Kinopoisk.ru
For many Russians this actor and singer with a dashing mustache is still associated exclusively with d'Artagnan from the Soviet screen adaptation of The Three Musketeers (1978). Thanks to d'Artagnan and the popular songs from the film, the actor's fame reached incredible heights. The audience would laugh and cry as they rooted for the strong and courageous heroes. Boyarsky's unique rasping voice, like the shabby musketeer saddle, and expressions such as "a thousand devils" are among the traits that parodists love to imitate.
9. The leading Munchhausen, Oleg Yankovsky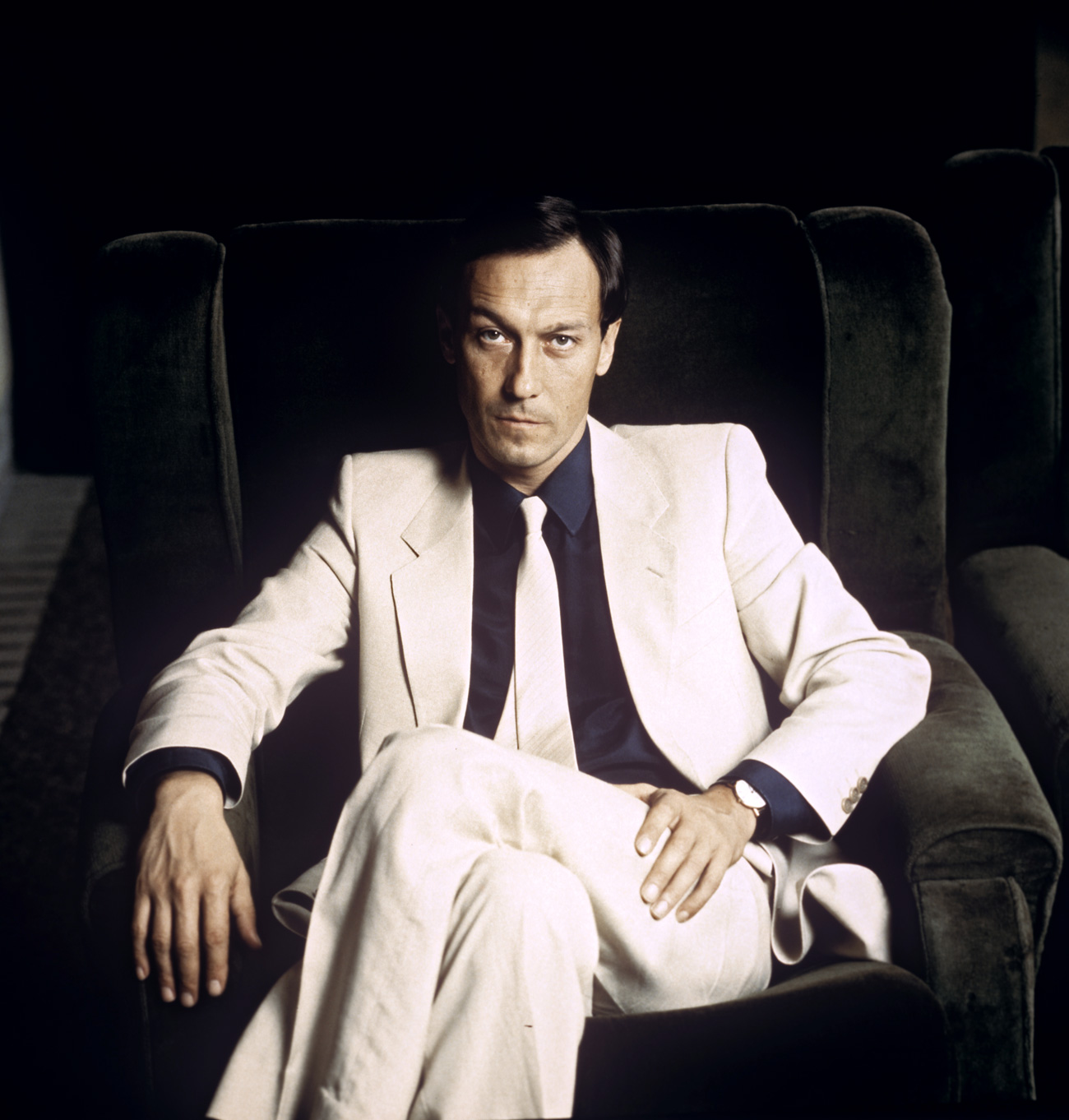 Oleg Yankovsky. Source: Valery Plotnikov/RIA Novosti
Yankovsky appeared in many films, among which were Tarkovsky's Mirror (1974) and Nostalgia (1982), and classical Soviet melodramas such as Flights in Dreams and Reality (1982) and Love by Request (1983). However, perhaps his most famous role was from the film The Very Same Munchhausen (1979), based on a play by Grigory Gorin - just one of the interpretations of the adventures of the legendary baron. In the 2000s, Yankovsky played Laura's seducer, Komarovsky, in the TV series Dovtor Zhivago.
10. The leading hockey player, Valery Kharlamov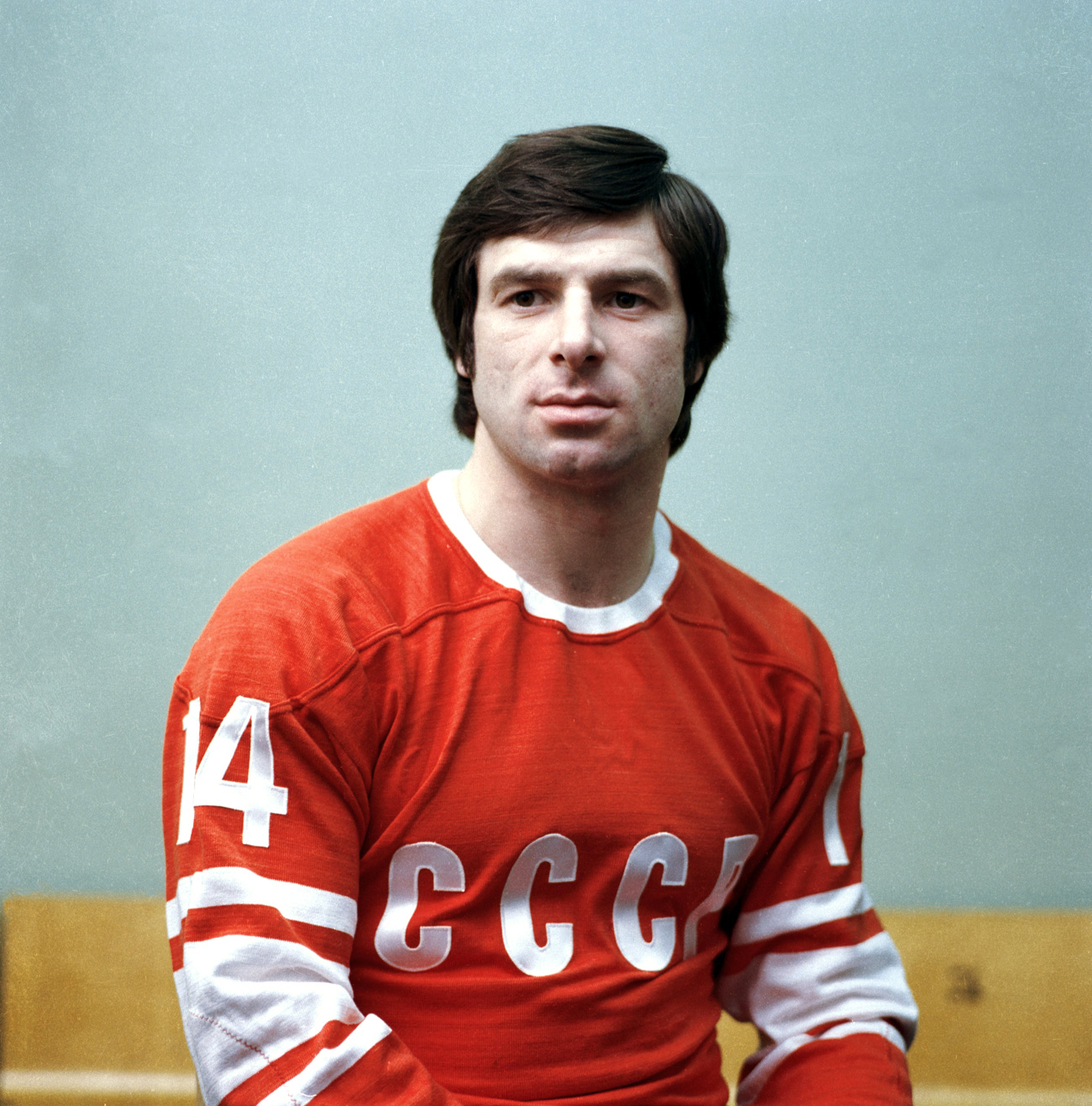 Valery Kharlamov. Source: Yuri Somov/RIA Novosti
Kharlamov was a four-time Soviet champion, eight-time world champion, two-time European champion, and twice Olympic gold medalist. In September 1972, in Montreal the Soviet team destroyed the undefeated Canadian national team by a score of 7:3. Kharlamov scored two goals that were later called masterpieces. There were rumors that he had been offered $1 million dollars to play in the NHL, but he refused. Kharlamov became the first European ice hockey player to be honored with a portrait in the Hockey Hall of Fame Museum in Toronto. In 2013, a film was made about him called Legend No. 17, in which the main role was played by Russia's leading heartbreaker today, Danila Kozlovsky.
If using any of Russia Beyond's content, partly or in full, always provide an active hyperlink to the original material.