Free culture: Moscow's art and leisure hotspots that come at no charge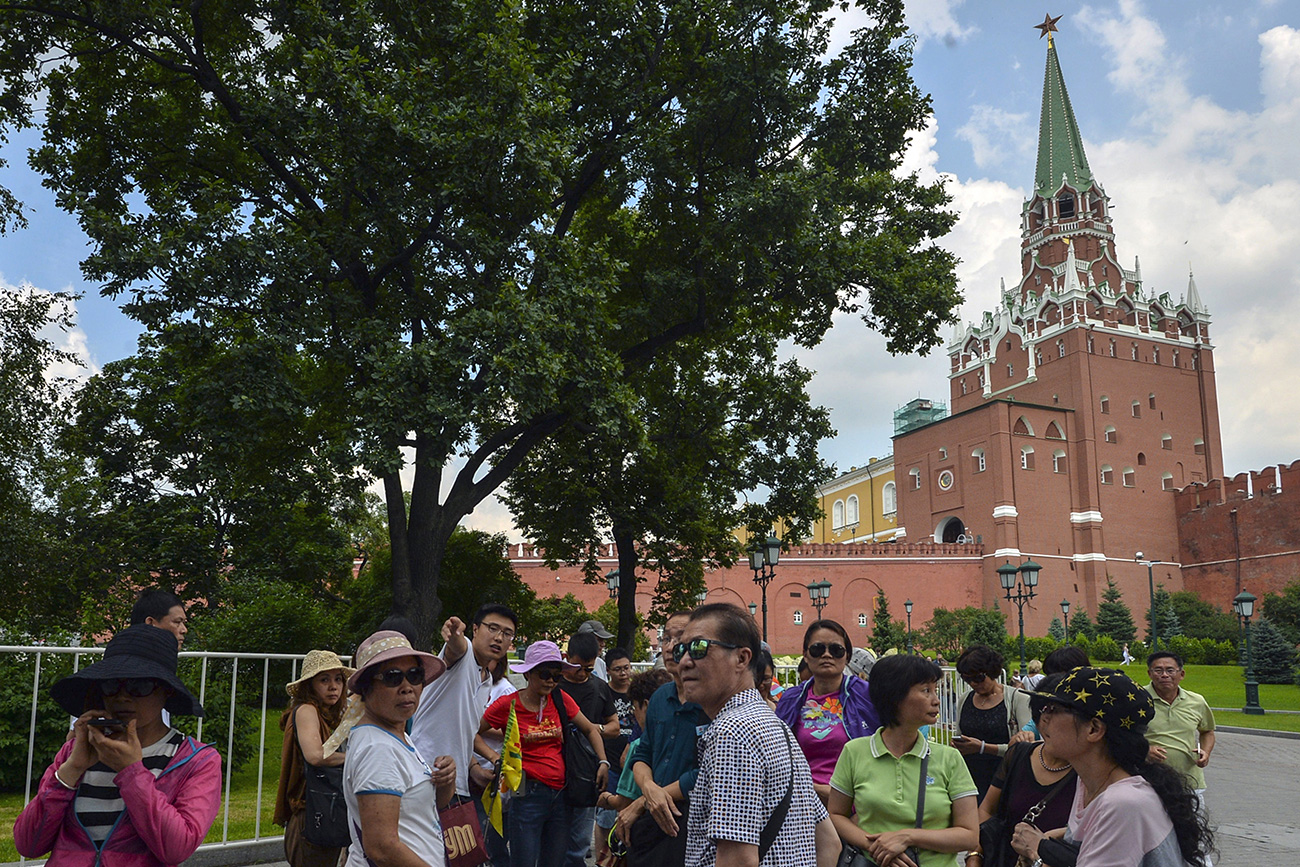 The Alexander Garden in Moscow.
Eugene Odinokov/RIA Novosti
The city of Moscow provides many English options for a budget traveler. Throughout the year, English speakers can find temporary programs, permanent exhibitions and outdoor activities at no cost. RBTH provides a list of free English-friendly recreation opportunities in the capital.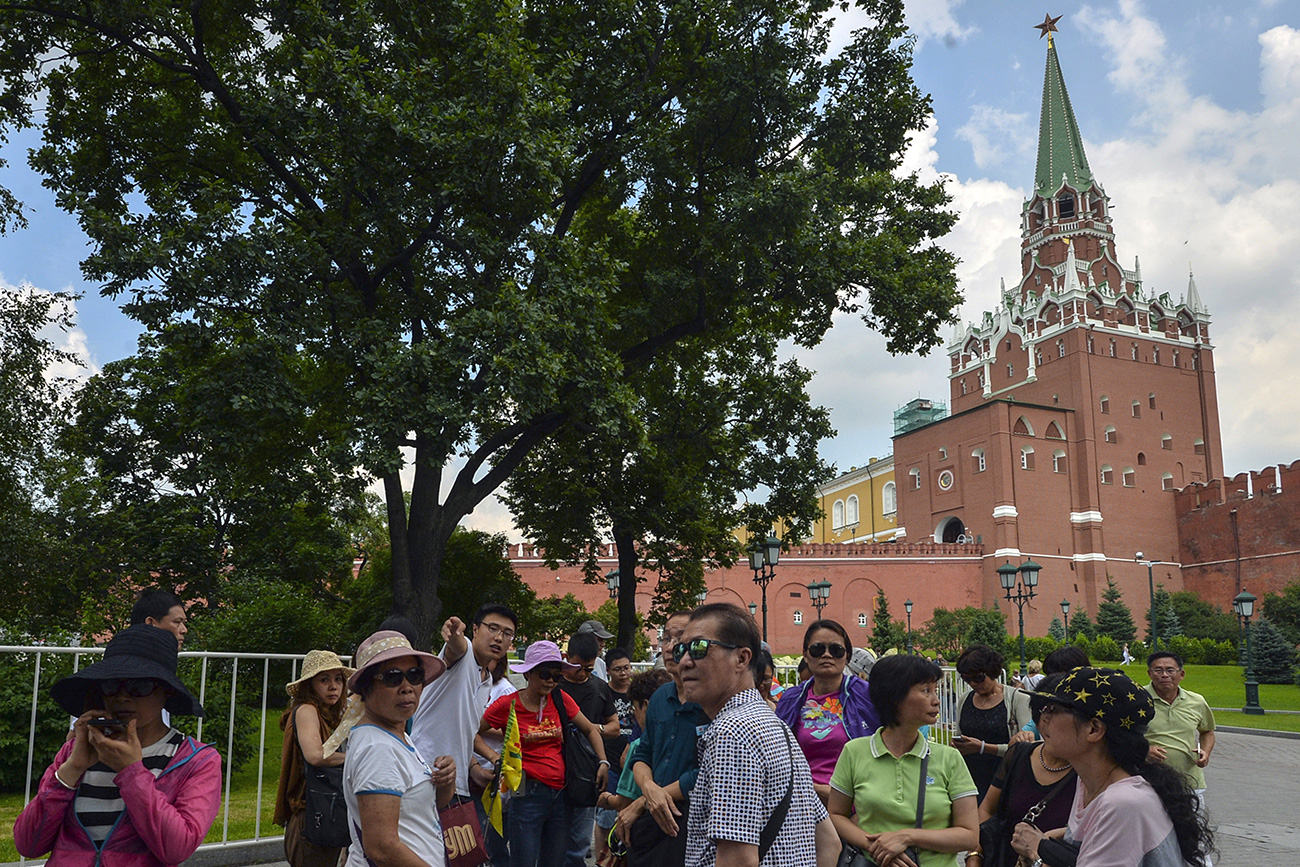 The Alexander Garden in Moscow. Source: Eugene Odinokov/RIA Novosti
Despite the high costs of Russia's capital city, there are many English-friendly museums, galleries, parks and other attractions with free entrance the whole year or from time to time.
On May 20, Moscow is holding "Museum Night," when many of the city's museums and estates will be free to the public from early evening until midnight or even 2 a.m. But this doesn't mean there's just one day a year when you can visit museums for free.
Monthly free museum entrance
On the third Sunday of each month, Moscow museums have "Open Door Day." Some popular participating institutions are the Museum of Cosmonautics, the Darwin Museum, the House of Gogol, the GULAG Museum, and the Moscow Museum of Modern Art. Unfortunately, not all museums in the city take part, for example, major national museums.
Every Wednesday, entrance to the permanent, and some temporary exhibitions of The New Tretyakov Gallery, is free. This branch of the Tretyakov gallery is located along the Moscow River across the street from Gorky Park and features a large collection of Russian art from the 20th century, including Malevich and Kandinsky. More detailed information on which exhibitions are excluded can be found on their English website.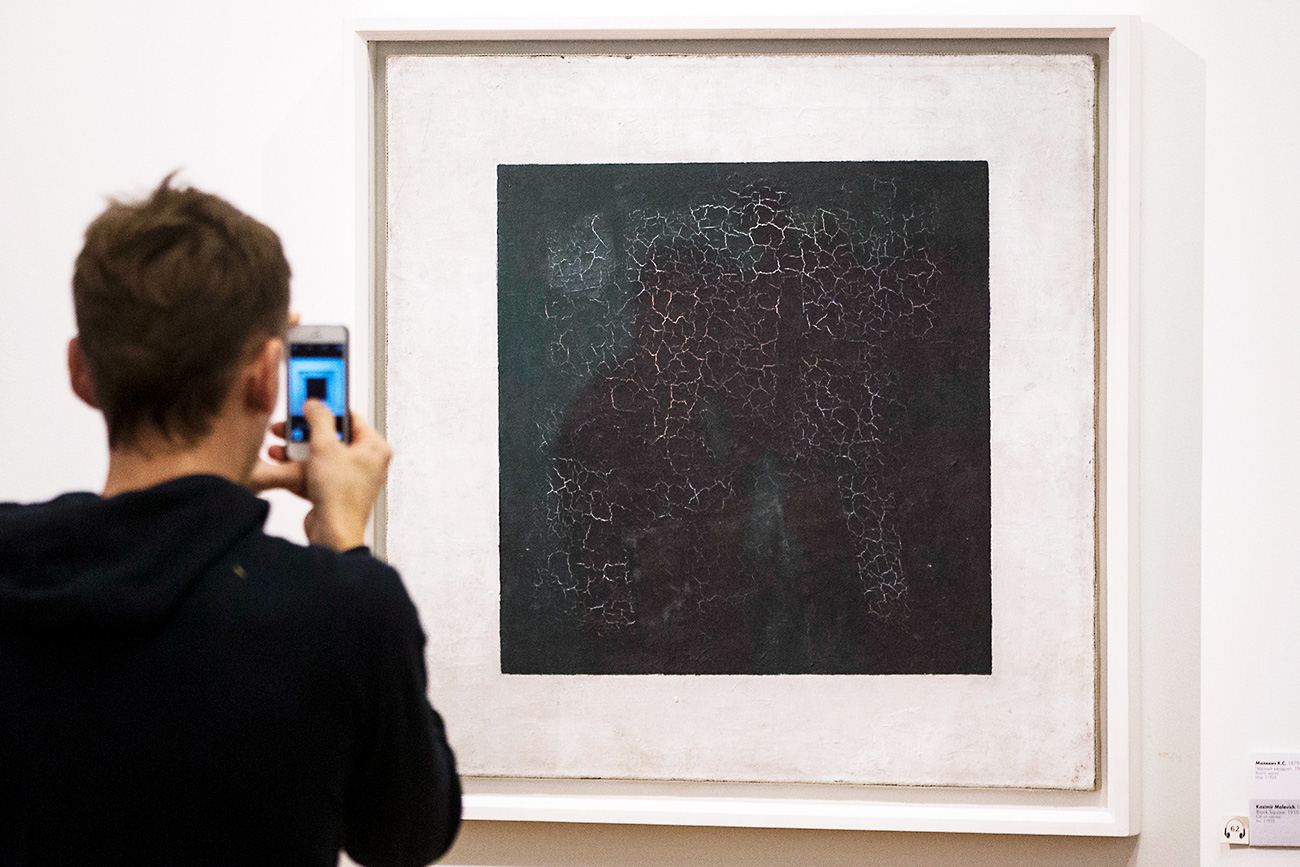 The Black Square by Russian avant-garde artist Kazimir Malevich at Moscow's Tretyakov Gallery. Source: Sergei Bobylev/TASS
Free walking tours
Overwhelmed by all the surrounding buildings and places? Groups like Moscow Free Tours and Moscow Greeter provide free walks daily through the center of the city. Aside from being informative, these tours are great if you've just arrived in the city and need to gain a sense of direction. If you enjoy the tour, you might even find a few dollars to join a specialized paid tour!
Moscow parks
Moscow's many parks stay open all year round, even in the cold winter months. The major parks — Sokolniki, Gorky Park, Tsaritsyno and VDNKh — are all available to roam. In addition to free entry to the grounds, the parks often put on free live outdoor performances and various festivals throughout the year. If you don't have any specific plans, strolling through a Moscow park is a great way to stumble upon all kinds of events and activities.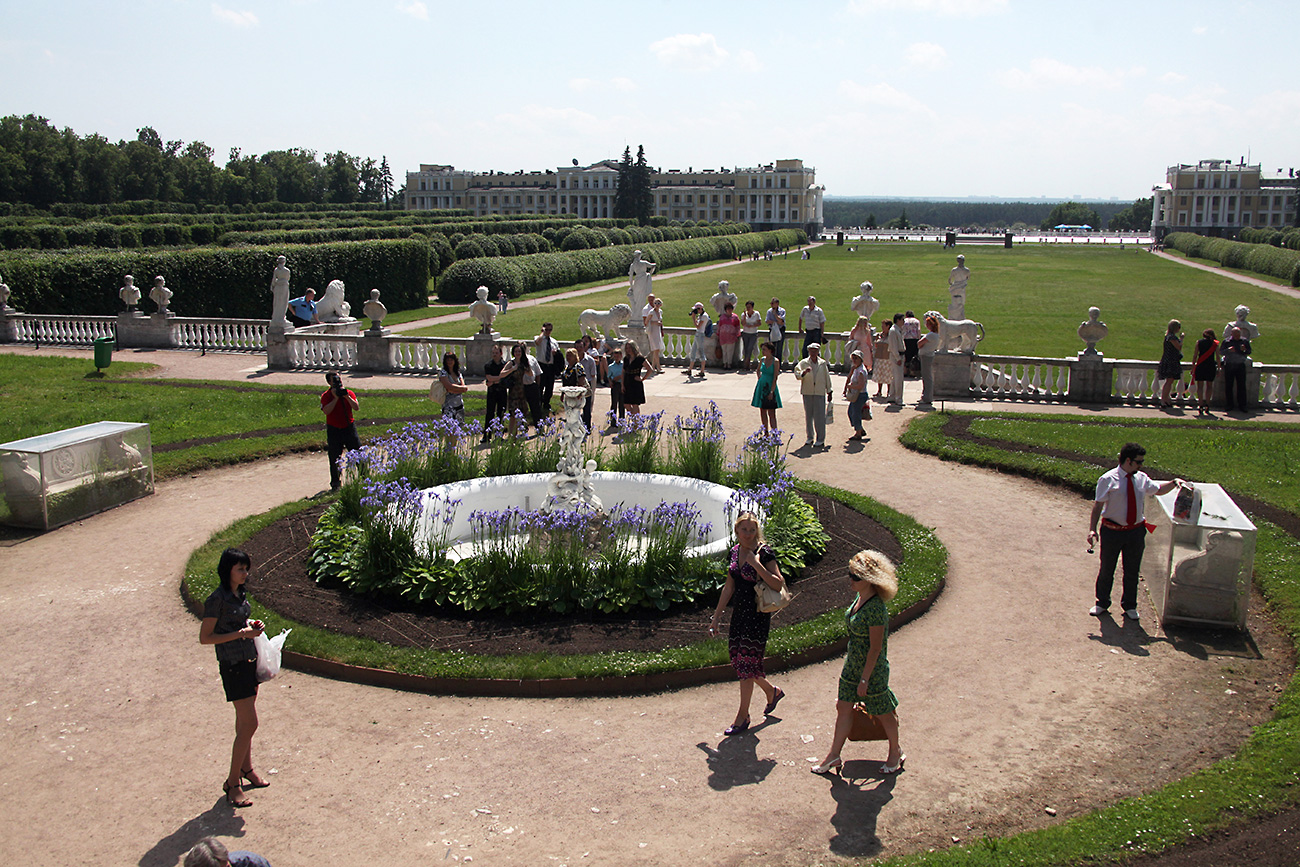 The Arkhangelskoye Estate Museum outside Moscow. Source: Iliya Pitalev/RIA Novosti
Museum of Russian Icons
This private museum of Russian Orthodox Christian icons is open from 11 a.m. to 5 p.m. every day, except Wednesday, and is free of charge. The collection, which features more than 4,500 objects, covers a significant time frame of Russian icons as well as some Byzantine artifacts. The address is Goncharnaya Ulitsa 3, corpus 1, not far from metro stations Taganskaya and Kitay-Gorod.
Bulgakov House
The museum of the famous Russian writer is open all year, and is free to the public. Here, one can explore various aspects and themes of his work, as well as related artwork and objects. If you'd like to order a tour, there are English-speaking guides.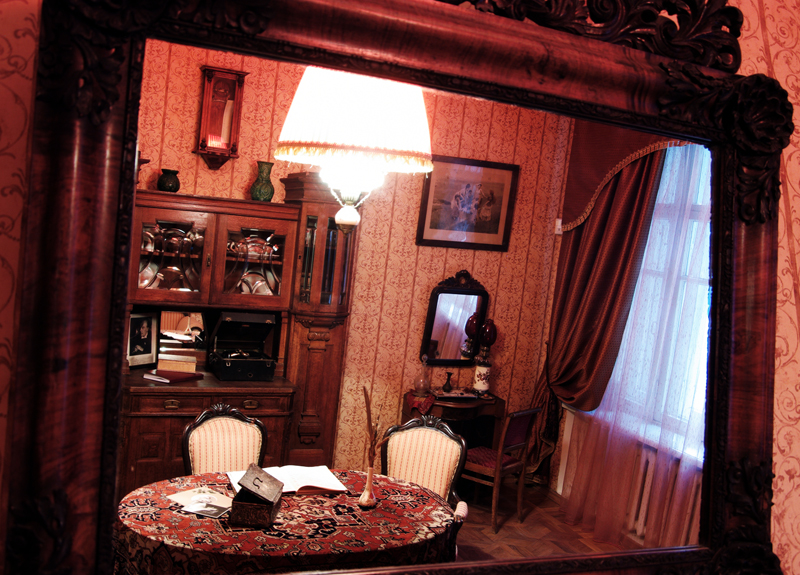 Bulgakov's apartment No 50. Source: Press photo / www.museum.ru
Tchaikovsky Moscow State Conservatory
The distinguished Tchaikovsky Conservatory offers a wide range of performances, many of which are free. As one of the country's leading music institutions, it has concerts by the country's next generation of professional musicians under the watchful eye of their mentors. The building and halls are historical gems, since some of Russia's greatest musicians have studied there. The English website is not always up to date with performances, so better to call or visit and ask.
Moscow Metro Exhibit at Vystavochnaya Station
The main Moscow Metro Museum (site in Russian) may be closed temporarily, but another exhibition has opened up at the metro station Vystavochnaya near Moscow-City (metro line four, light blue). At no cost, one can see various historical equipment, uniforms and other objects from the Moscow metro's history.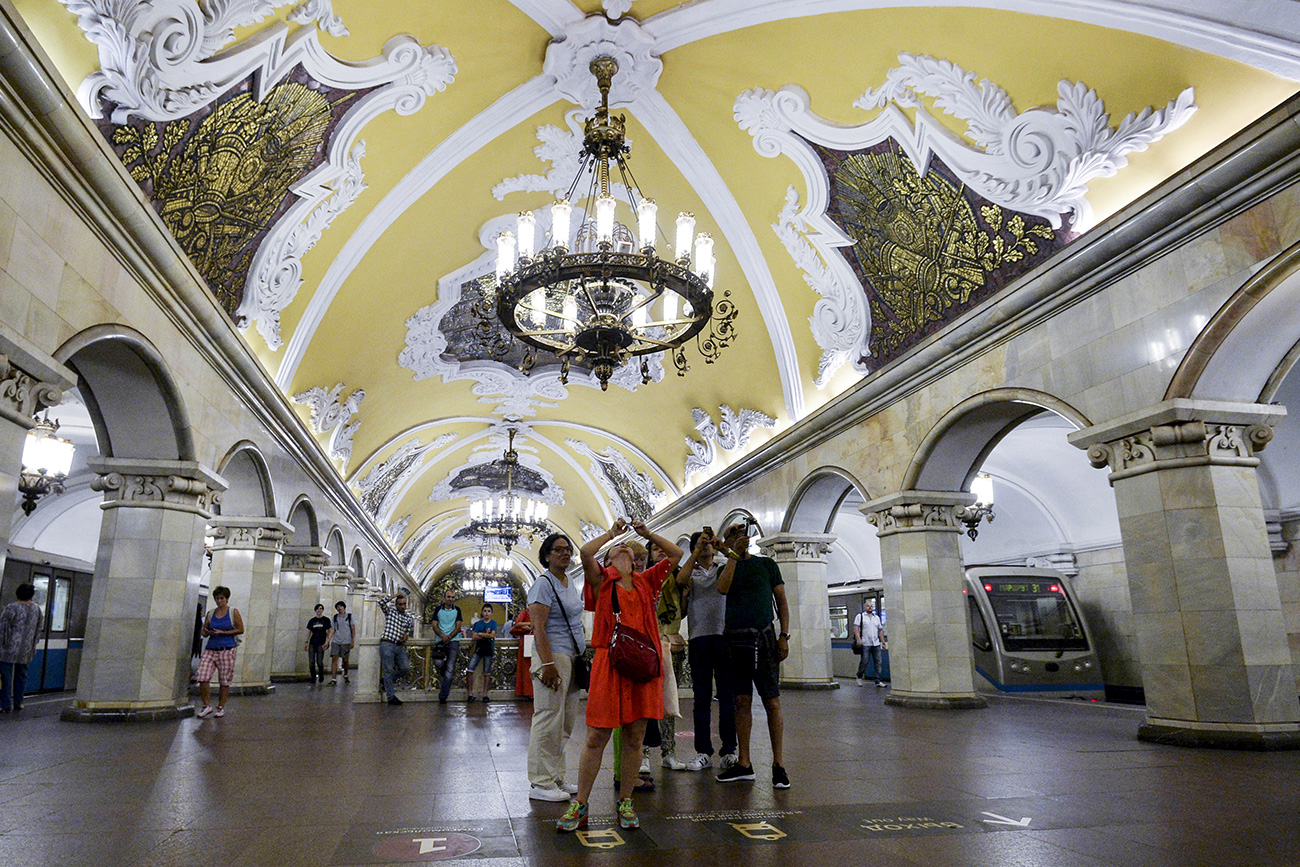 Tourists at Komsomolskaya station of the Moscow metro. Source: Eugene Odinokov/RIA Novosti
Winzavod Contemporary Art Center
The Winzavod design and art complex offers a wide range of activities and entertainment. Entrance to the complex is free all year. As a hotspot for Russian youth, it's quite easy to find English speakers in this area. The center often puts on various art shows and exhibitions that can be consumed at no cost. Currently, there's a free exhibition going until September 2017 called "Artist of the Week".
If using any of Russia Beyond's content, partly or in full, always provide an active hyperlink to the original material.