Insider's guide to Saint Petersburg's best free places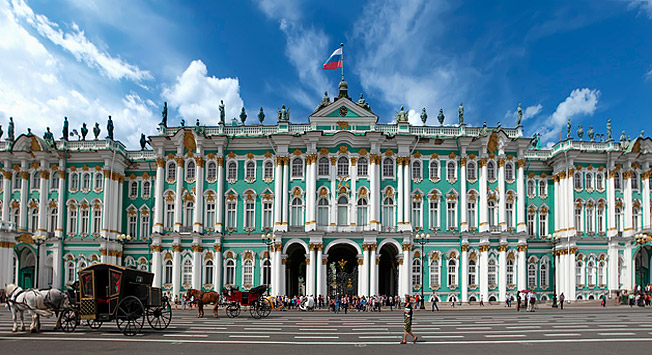 In this guide to St. Petersburg RBTH shares advice from local residents on places where you can drink the best coffee, take in a world-class art treasure and see a masterpiece of cinema in the city on the Neva, all for free (or almost free).
St. Petersburg can be as expensive as it is wonderful: During the high season the legendary city built on water often surpasses Moscow in terms of the cost of leisure activities and attractions. Here we offer some advice to help you get to know St. Petersburg without spending a single ruble.

Museums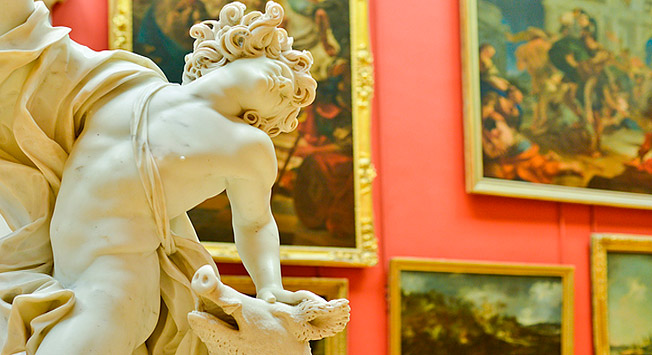 Photo credit: Lori/Vostock-Photo

If you're on a budget, it is worth planning an excursion to St. Petersburg's most famous and beloved museums, such as the Hermitage, at the beginning or end of the month, as many of the city's museums offer free entrance at these times. At the Hermitage entrance is complimentary on the first Thursday of each month, but expect the museum to be packed with art lovers; you'll have to make an effort to admire its masterpieces.
On the third Thursday of each month the unusual Kunstkamera Museum welcomes all visitors that wish to see its collection of anatomic rarities and anomalies. Despite the fact that the Kunstkamera's "little monsters" have become the museum's most famous exhibits, it is worthwhile to take in its huge collection of ethnographic photographs, objects from everyday life and art pieces coming from many different ethnic groups.
The State Museum of the History of Religion allows visitors to enter without opening their wallet on the first Monday of each month. Come here to get to know new and unusual facts about the religions and rites from Ancient Egypt, Japan, India and China.
Have you ever seen slithering fishes, running birds or flying beasts? If you haven't, then stop by the Zoological Museum on the last Thursday of every month to fill in this unfortunate omission in your knowledge. Moreover, here you can get to know why mammoths became extinct, while some contemporaries of the dinosaurs are still alive and well. Also learn how snakes, mongooses and cheetahs camouflage themselves, and how creatures that live in the Mariana Trench, the deepest part of the world's oceans, have managed to adapt to living in extreme conditions of perpetual darkness and cold.
If you're more interested in the legends and enigmas of the past and you are haunted by the secret location of the Holy Grail, then on any day you can head to the Petropavlovsk Fortress, which according to legend keeps a cup with Christ's blood in its walls. On the walls here you can see the symbols of the Order of the Knights Templar, while in the bastions and fortifications there are numerous abandoned underground passages that have remained secret to the present day. You should easily be able to make out the curious layout of the fortress's towers and walls: they form a pentagram, considered a powerful and protective symbol.
Cinema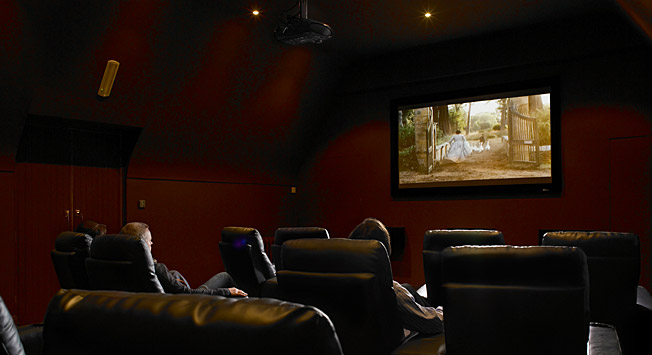 Photo credit: Alamy/Legion-Media

In St. Petersburg you can watch free films in Russian and many foreign languages on a regular basis. Here masterpieces of German cinema such as "The Cabinet of Doctor Caligari," "The Golem" and "Waxworks" are regularly shown, you can admire the classics of Italian neorealism shot by Luchino Visconti, Vittorio De Sica and Giuseppe De Santis and get to know the works of contemporary Russian filmmakers like Sergey Loban and Vasily Sigarev. Many city libraries organize free evenings devoted to cinema. The Mayakovsky Library, the Nekrasov Library and the Admiralteyskaya Library show films and offer discussions on them.
And for those that miss the roaring 1920s, the golden era of silent films, The Cinema regularly shows the masterpieces from film's early years with the accompaniment of an authentic cabaret piano player.
Coffee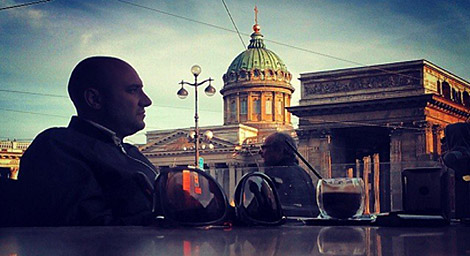 Photo courtesy: Ruslan Shamukov

Apart from its lavish architecture and particular ambience, St. Petersburg also gives visitors the pleasant possibility to enjoy a cup of excellent coffee for free. Recently the idea of "suspended coffee" has gained popularity: guests buy one drink for themselves and leave a second one as a pleasant surprise for another visitor that may need it. You can experience this example of coffee charity in Klumba Café on Nevsky Prospekt, the Knigi i Kofe art café on ul. Gagarinskaya and at café Bolshaya Medveditsa on ploshchad Stachek.
At Knigi i Kofe you can also exchange old batteries for cookies at the rate of five batteries for a cookie, 10 batteries for a cup of coffee or a ticket to any event for 20 batteries.
If you don't have any used batteries lying around and no one's left a suspended coffee for you, at Rossi's bar "Tipografiya" on ul. Mira you can exchange a book you've already read for a cup of freshly made coffee. Moreover, you can check out various anticafés such as Tsiferblat, where you can have tea, coffee, hot cocoa and snacks in unlimited quantity, paying only for the time you spend on their premises.
All rights reserved by Rossiyskaya Gazeta.