Laurent Hilaire: A Frenchman in Moscow transforming ballet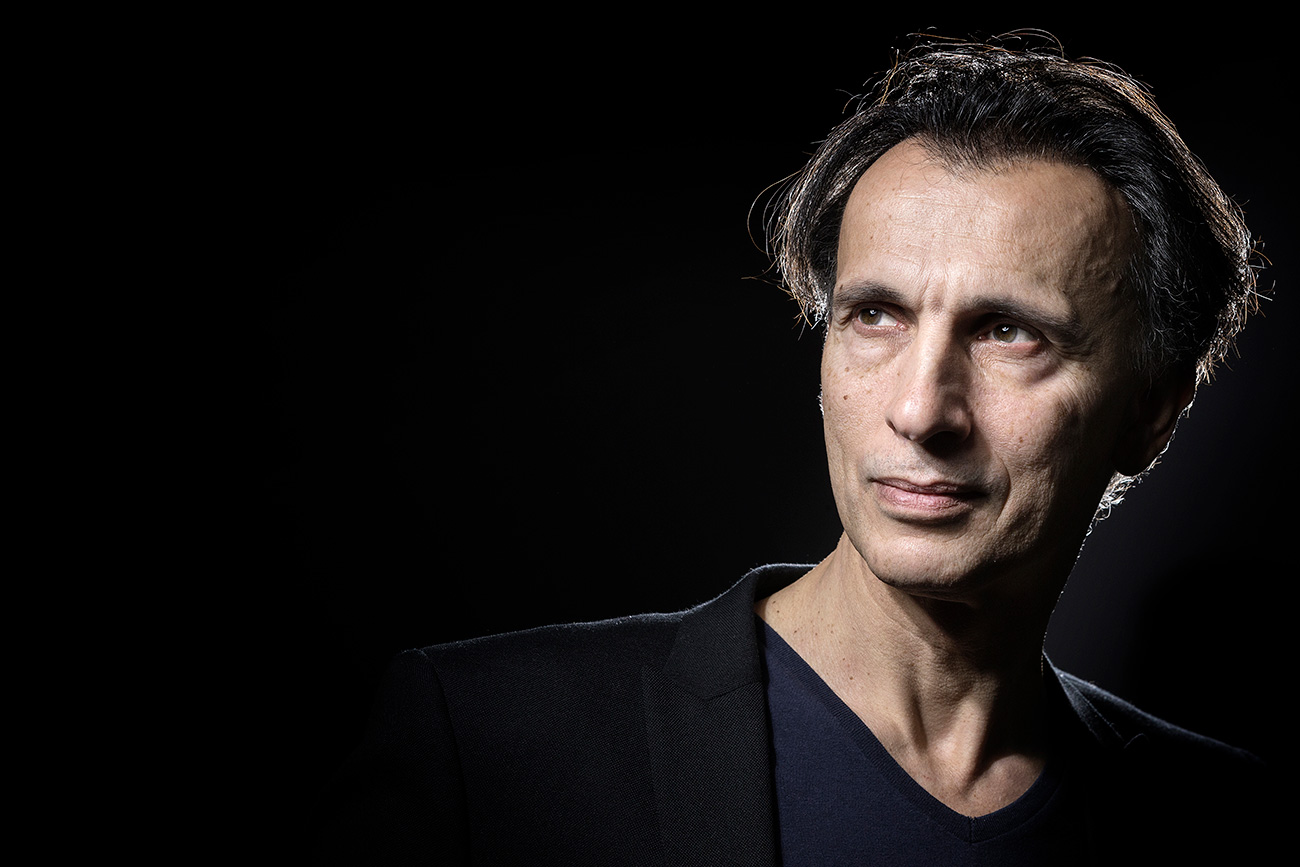 Laurent Hilaire poses during a photo session in Paris on December 7, 2016.
AFP
Why an etoile from the French Opera was invited to head the ballet in one of Moscow's best theaters.
Laurent Hilaire became head of the Moscow Stanislavsky and Nemirovich-Danchenko Music Theater at the beginning of this year. In doing so, he became the first Frenchman and the second foreigner in 100 years to head up a Russian ballet company. Recently he announced his program: The English direction, which was the choice of the preceding director, Igor Zelensky, will be replaced by a French one. In July, during the evening of one-act ballets the Russian company will for the first time perform Black and White - a perfect example of the French style created by Serge Lifar, who emigrated from the Soviet Union in 1923.
In 2018 Russia can expect another rarity: Ballets choreographed by another great Russian ballet dancer, Rudolph Nureyev. Don Quixote will be the first performance. Hilaire also plans to stage ballets by Forsythe, Kylian, Ekman, and other choreographers.
In your first program you entrusted the troupe with complicated ballets choreographed by Lifar and Forsythe. Why choose such difficult performances?
I'm told that this is risky. But nothing will happen by just waving the magic wand. Dancers should not be underestimated. Obviously, they also shouldn't be overestimated. You can compare this to relations in a couple. We must know how to take care of the other, to nurture one another. I'm a dancer myself. My journey is something I did by myself. But at the same time I look ahead. This is the comparison that I talk about with the troupe. It's here by itself. It's the greatest instrument. I am very inspired by the people who work here and by what I see, how quickly they are able to absorb that which I aim to communicate to them.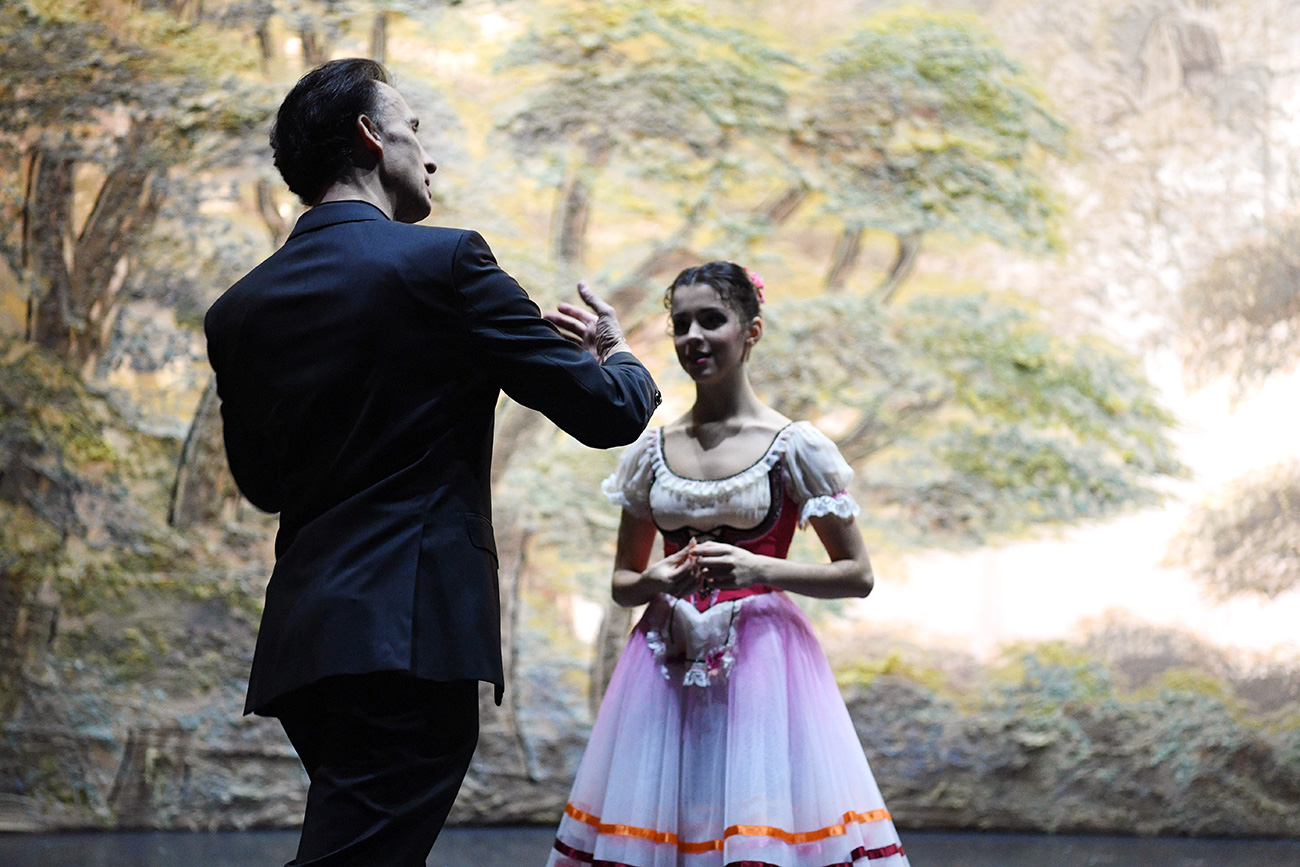 Laurent Hilaire with a ballerina ahead of the theater's performance of Giselle in Moscow. / Photo: AFP
Among the premieres you've scheduled for next year there will be Dmitri Bryantsev's Apparitional Ball, a production created 20 years ago for the Stanislavsky Ballet Theater. Will you aspire to resurrect the troupe's traditions?
I've come here to learn Russian culture, which I really love. But I've also come to develop it. I know Russian choreographers who deserve their own place in the choreographic world. But there are also those who I'm sure I don't know. I am open to everything and am carefully observing everything that goes on here.
Your Moscow contract has been signed for five years. What kind of plans are you making in the long term?
What do we want to achieve? We shouldn't compete with the Bolshoi Theatre. We have our own history and wonderful traditions that were created by Vladimir Burmeister. We have our own audience. Each evening, at each performance I see a full house. It's necessary that this audience remains loyal to us. At the same time, we must think of how to attract new young people. For this we have to create a blank canvas and start painting on it. We have to expand our range of possibilities - with the introduction of new technology, new ballets. I believe that art exists not only as a pleasure, but also to present new questions, open new unknown worlds, to not be afraid of anything unordinary. Sure, I'm taking a risk, but all ambitious projects are risky. For example, the first Preljocaj productions were received rather coolly. Time was needed to understand them. But the viewers evolved along with his ballets. I think that in order for viewers to approach new choreographic styles they need to be given various keys.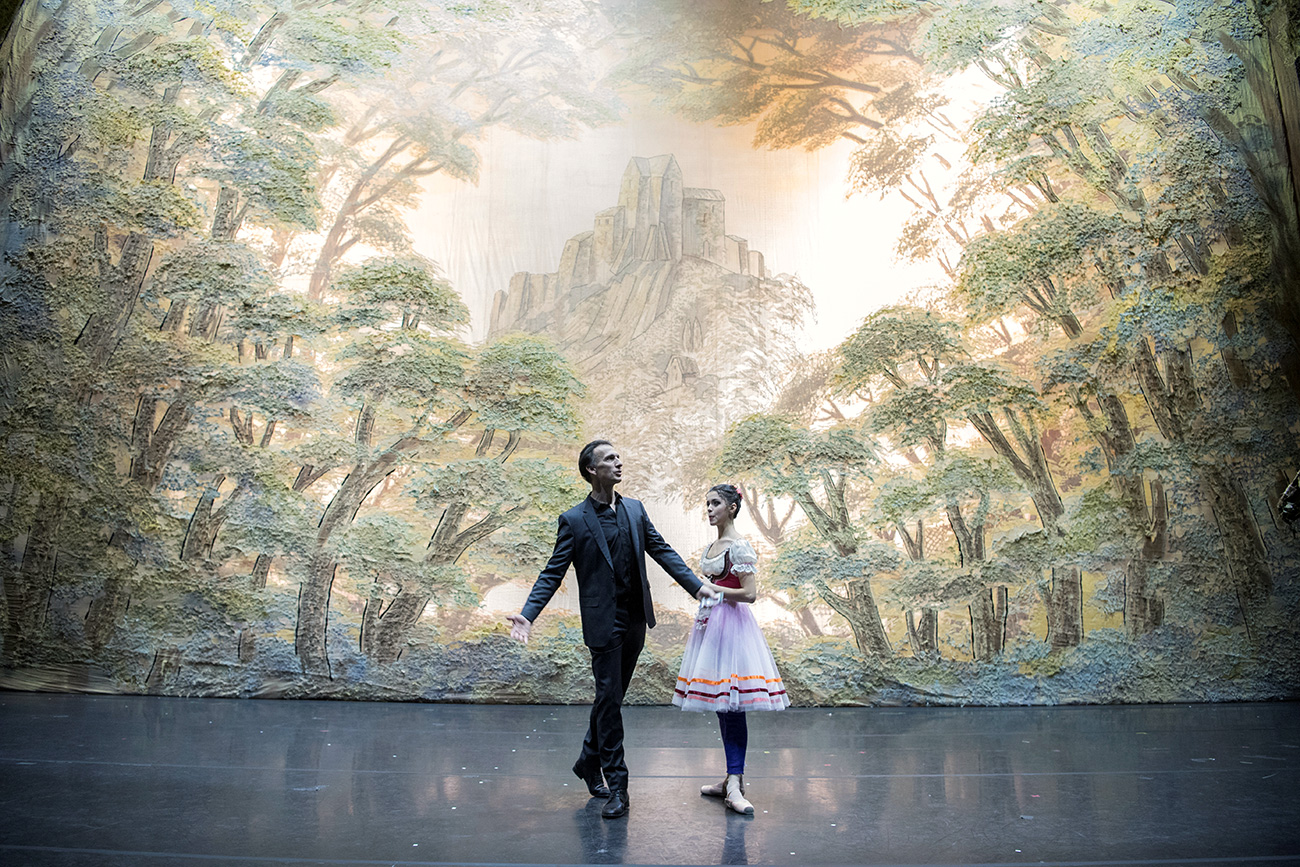 French dancer Laurent Hilaire with a ballerina ahead of the theater's performance of Giselle in Moscow. / Photo: AFP
The ballet world is divided into schools: Russian, French, American, and Danish. In your opinion, do these schools still have their particularities today or are you trying to teach Muscovite dancers some French lessons?
Each school has its own advantages. But what is the foundation of dance? Very strict rules. And if we look around, we'll see that all schools are united and characterized by precise execution. Whatever the school, academic ballet always originates from the same foundation. And as a dancer, I always aspired to the purity of the execution, to understand the main and primary meaning of movement, why this or that movement occurs, and what the motivation is.
I think this is the answer to the question about the quality of the style and the dancer. If we speak about unification, I would say that we need to aspire to the highest quality. Sure, when we speak about the "Russian school," we are implying Plisetskaya, Maximova, Zakharova, their wonderful hands, first and foremost. And when I look at the current graduates of the Vaganova Academy, I don't think that this is all lost. Heading towards unity does not mean losing that which was a part of your tradition. Globalization is an opportunity to absorb the best of everything. In the contemporary world you cannot remain a statue, you cannot remain closed and not change. And the dancers who dance today technically dance better than those who danced 50 years ago. This is a completely natural process. But being a dancer is difficult in any era. In order to achieve anything, feel gratification, you need to work, be incredibly demanding on yourself, always expanding borders. Otherwise, it is not an art. To evoke any kind of emotion in the viewer the performer must always be walking a knife edge. But if you want to lively calmly, you need to change professions.
If using any of Russia Beyond's content, partly or in full, always provide an active hyperlink to the original material.