What movies to watch to feel like a Muscovite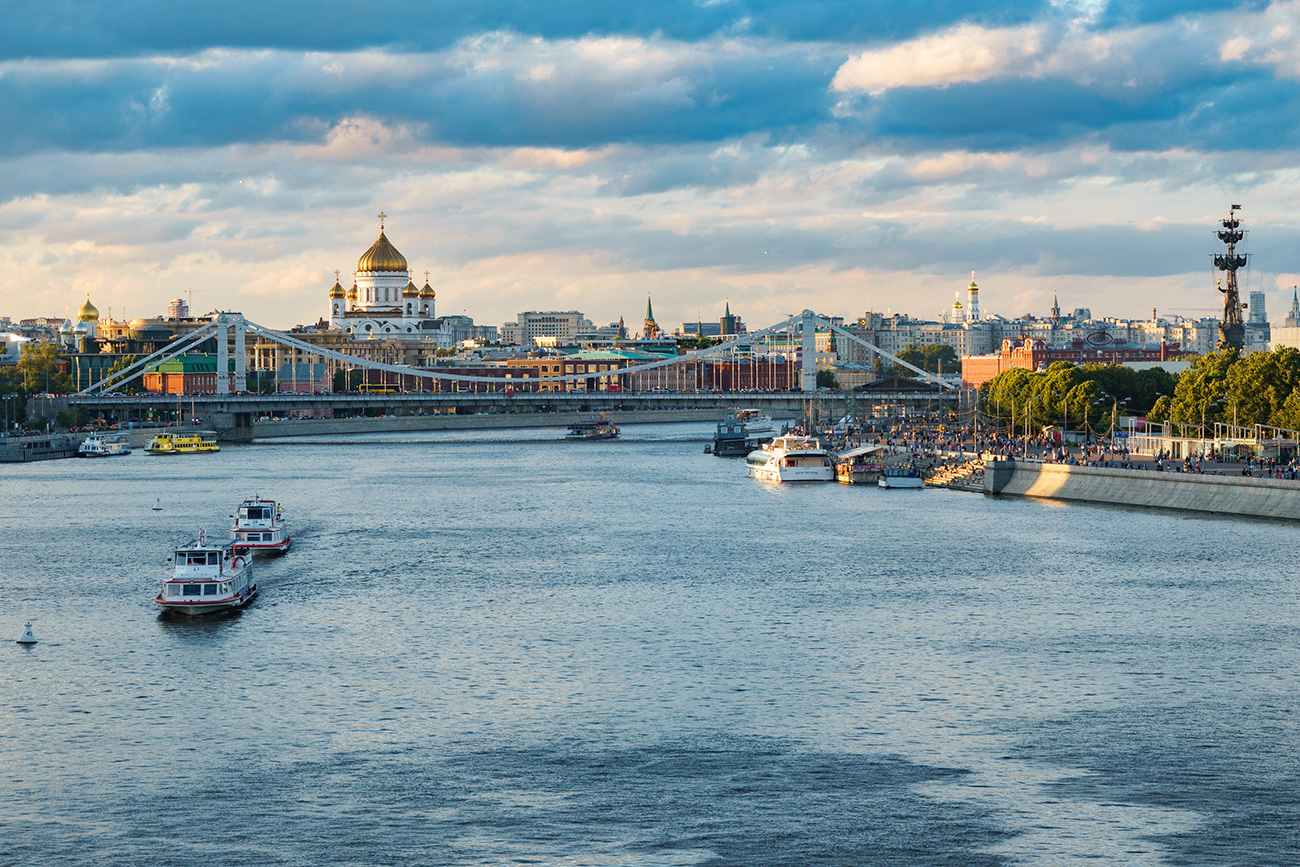 RBTH brings you five contemporary films that showcase the best sights of the Russian capital.
Sergei Smirnov/Global Look Press
Moscow during an alien invasion, a catastrophe in the legendary subway, and rebellious Soviet youths – RBTH brings you five contemporary films that showcase the best sights of the Russian capital.
Metro (2012)
It's not hard to be mesmerized by the Russian capital's iconic subway system. But if you want to see the stunning stations in a different light, watch Metro - you might never want to venture underground again. This disaster movie is sure to frighten those with the slightest hint of claustrophobia. Beware! The doors are closing…
Notable sights: Radisson Royal Hotel (aka Gostinitsa Ukraina), The White House, Moskva River, Vernadskogo Avenue, Luzhniki Bridge, Novodevichy Convent, ghost station in Moscow's subway.
Where to watch: Metro
Source: BestMovieTrailerHD/YouTube
Attraction (2017)
If you really want to appreciate the raw beauty of Moscow's stark suburbs, watch this extraterrestrial invasion film. After the release of Attraction, the film's setting Chertanovo - a southern district of the Russian capital adjoining the MKAD ring road, and already somewhere very few tourists ever venture - seems even more alien.
Notable sights: Ministry of Defense on Frunzenskaya embankment, Chertanovo suburbs.
Source: Official Russian Trailers/YouTube
What Men Still Talk About (2011)
A young woman driving an expensive car on Moscow's streets may pass by unnoticed, but if she's a vengeful brat embarking on a crusade to punish a man for a minor road accident, she's bound to be less inconspicuous. This comedy follows the four men, one of whom is in her crosshairs. Just to add more confusion to the mix, the men are locked in an advertising office, and the woman's angry husband is on his way. There are, however, some nice shots of the Russian capital. The film is a sequel to the well-received What Men Talk About.
Notable sights: Moskva River and its embankments, Peter the Great Statue, Trekhprudnii backstreet.
Where to watch: What Men Still Talk About
Source: Igor Pastukhov/YouTube
Inadequate People (2010)
The residents of Moscow are the city's main attraction in their own right. Director Roman Karimov's Inadequate People showcases just that. A seemingly tranquil but deeply distressed man encounters some of the city's archetypal characters including a maliciously promiscuous manager, a pretentious kid, and a cocky schoolgirl with whom he falls in love. A great study of Muscovites, the film draws a deeply touching portrait of the city's inhabitants.
Notable sights: Living rooms of Moscow's typical residential apartments.
Where to watch (with English subtitles): Inadequate People
Source: Mikhail Kukushkin/YouTube
Hipsters (2008)
Subcultures may have been less noticeable in Soviet Moscow than in other major capitals, though this musical questions just that. Hipsters takes viewers on a march with a band of nonconformist youths through the Russian capital of the 1950s, marked by rigid social order. As a bonus, the final scene of the film jumps to modern day Moscow, and shows a wonderful shot of Tverskaya Street, one of the city's main avenues leading straight to the Kremlin and Red Square.
Notable sights: Tverskaya Street, Governor-General Building, Hotel National, the Kremlin.
Source: Molodezhnie Filmi/YouTube
If using any of Russia Beyond's content, partly or in full, always provide an active hyperlink to the original material.