5 famous Russians who could have starred in Game of Thrones
In anticipation of the Game of Thrones Season 7 premiere on Sunday July 16th, we take a look at Russian history to find out which famous historical figures most resemble the popular TV show's characters.
Much has been said and written about the sources of inspiration for George R.R. Martin, author of Game of Thrones, which is one of the most watched TV shows in history. But can we find similarities between the characters in the book and real life figures in Russian history?
Vladimir Lenin and Robert Baratheon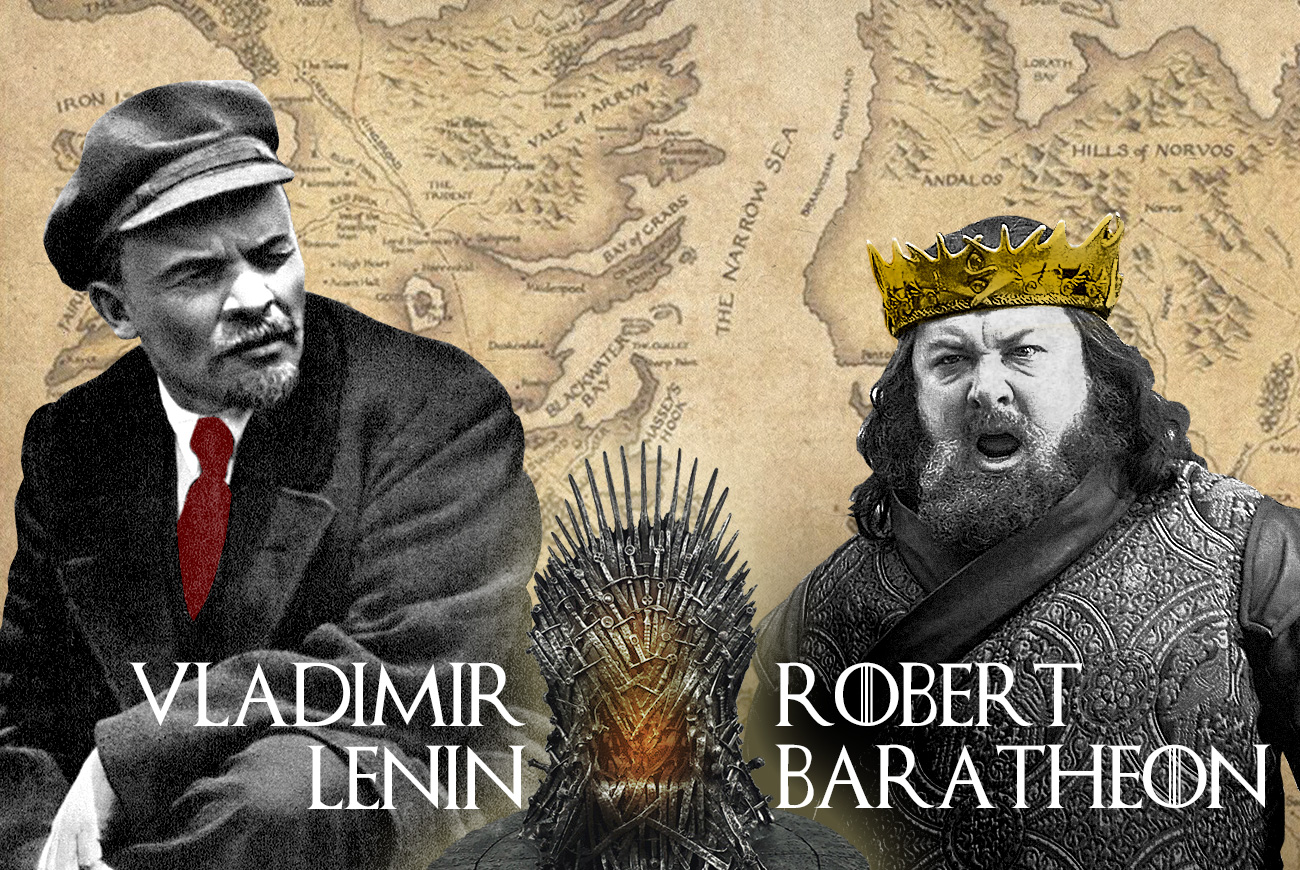 / Alexander Kislov
Robert Baratheon became the King of Seven Kingdoms as a result of an uprising – much like Russia's most famous revolutionary, Vladimir Lenin. Both men had a talent for ruling and undeniable charisma, and both had to cope with conflict and intrigues among their closest allies. Lenin also enjoyed feasting and long holidays, which is another similarity with Robert's character.
Pavel I and King Joffrey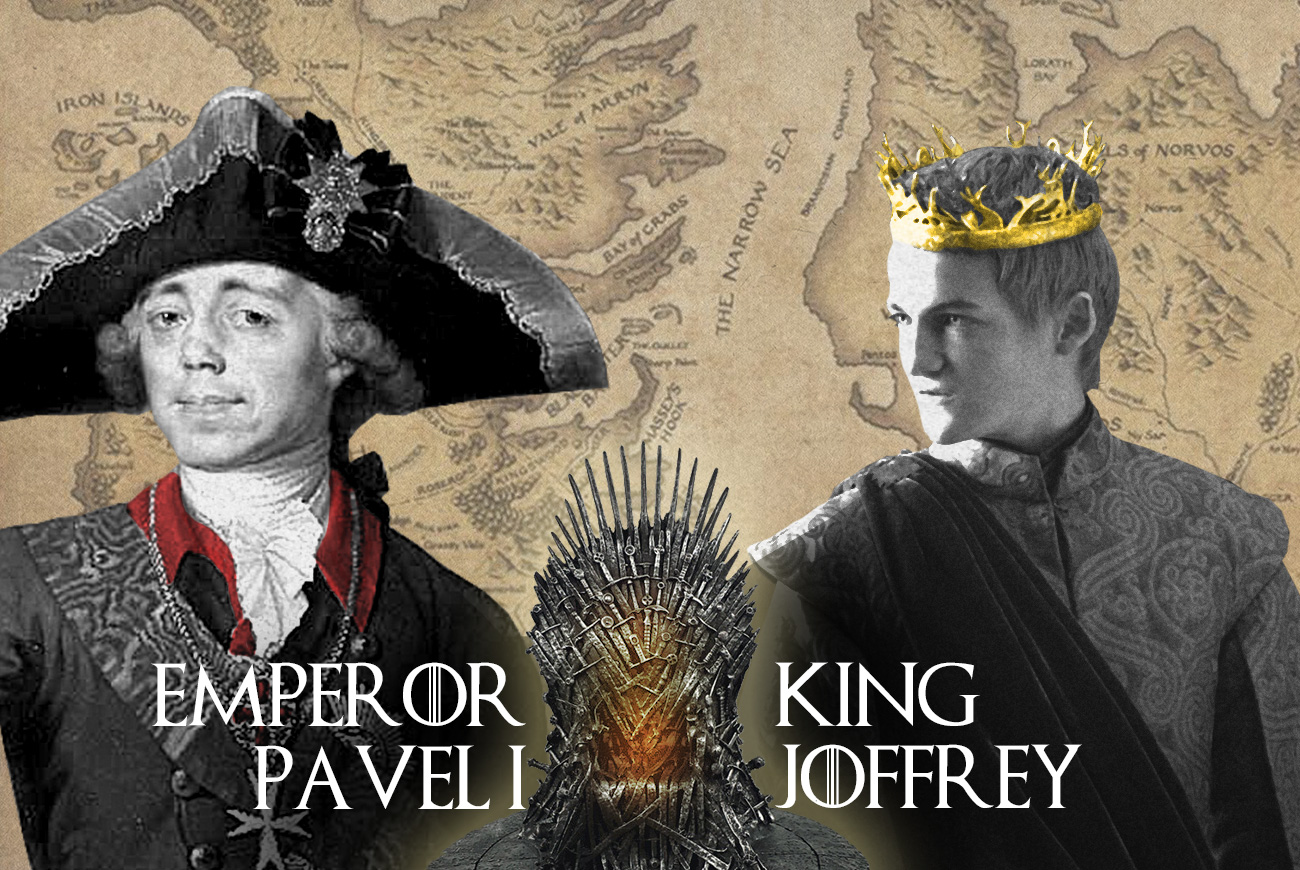 / Alexander Kislov
A spoiled boy with sadistic tendencies, King Joffrey Baratheon managed to set almost everyone against himself during his short rule. His unexpected death surprised many but almost no one regretted it, except his mother. Pavel I, Russia's ruler in 1796-1801, was similar except that he wasn't a boy when he became Emperor, but rather was a 40-something adult. Pavel enjoyed all things military, had a despotic and eccentric character, and was killed in a coup d'etat that involved his elder son.
Elizabeth of Russia and Daenerys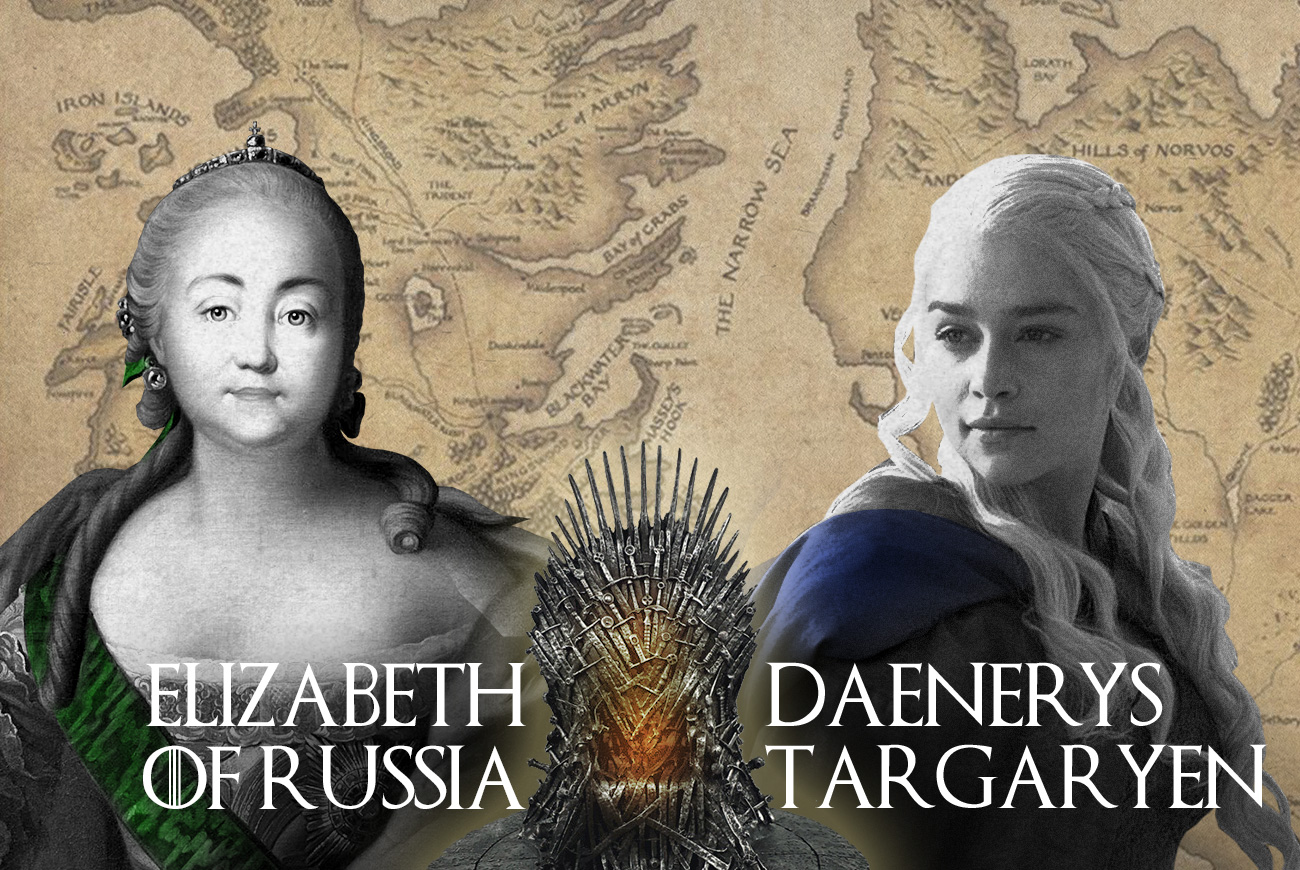 / Alexander Kislov
Daenerys Targaryen, the legitimate ruler of the Seven Kingdoms but living in exile, can to a certain extent be compared to Elizabeth of Russia (1741-1762). Daughter of Peter the Great and Catherine I, she desired to sit on the throne ever since her mother's death in 1727, but as a result of political intrigues she languished far from court until 1741 when she finally became Empress, just like Daenerys.
Sophia Alekseyevna and Cersei Lannister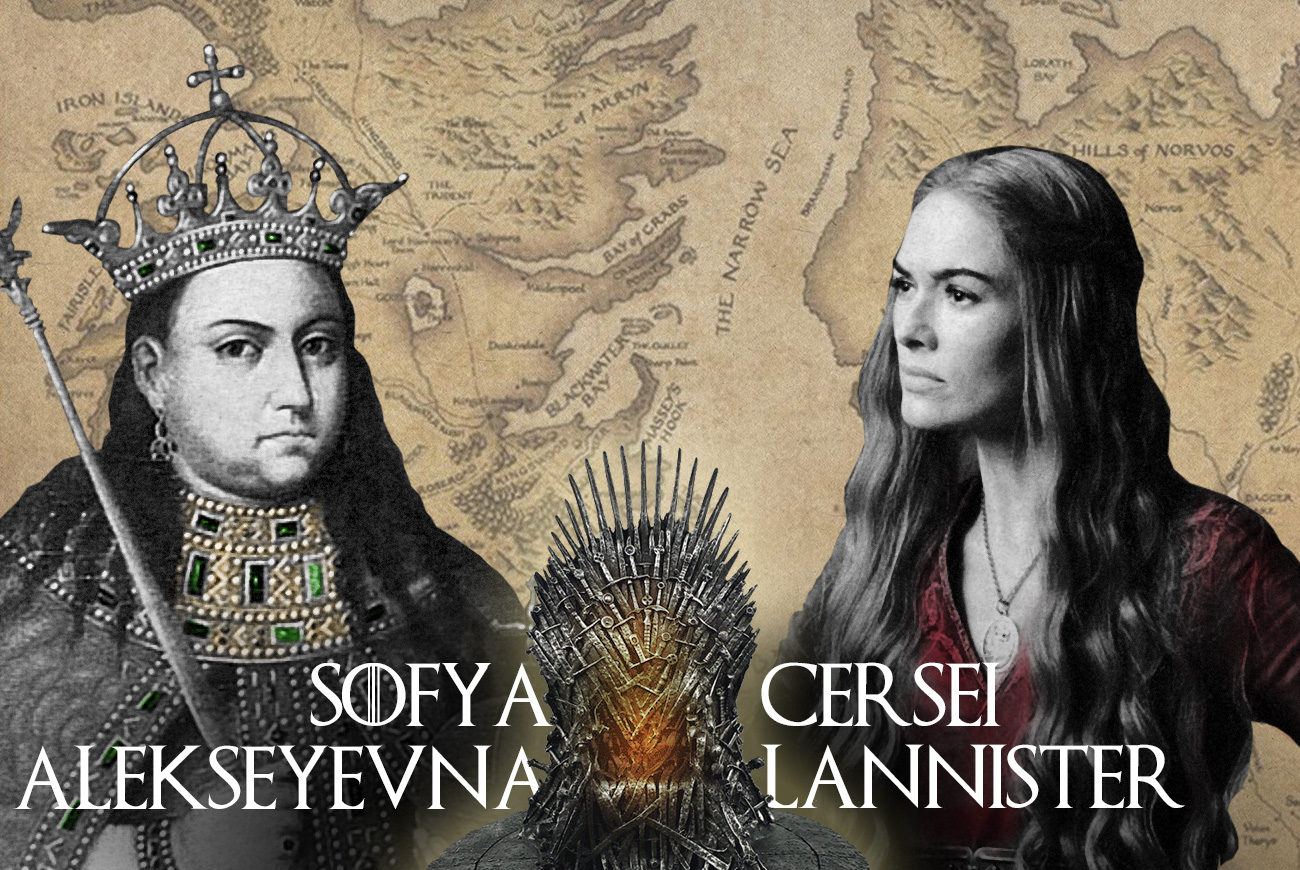 / Alexander Kislov
Cersei Lannister, Queen Regent of the Seven Kingdoms, is a classic mother-lioness and in this sense she resembles the talented and power-hungry Sophia Alekseyevna who practically ruled Russia in 1682-1689 while regent for her underage brothers, Ivan V and Peter I. Another parallel is that she also, like Cersei, had to suffer embarrassment as a result of an uprising that was similar to what happened when the High Sparrow seized power in King's Landing. Outmaneuvered at court, Sophia was arrested and forced to live in a monastery where she had to take the veil, and spent six years there before passing away.
Alexander Menshikov and
Petyr Baelish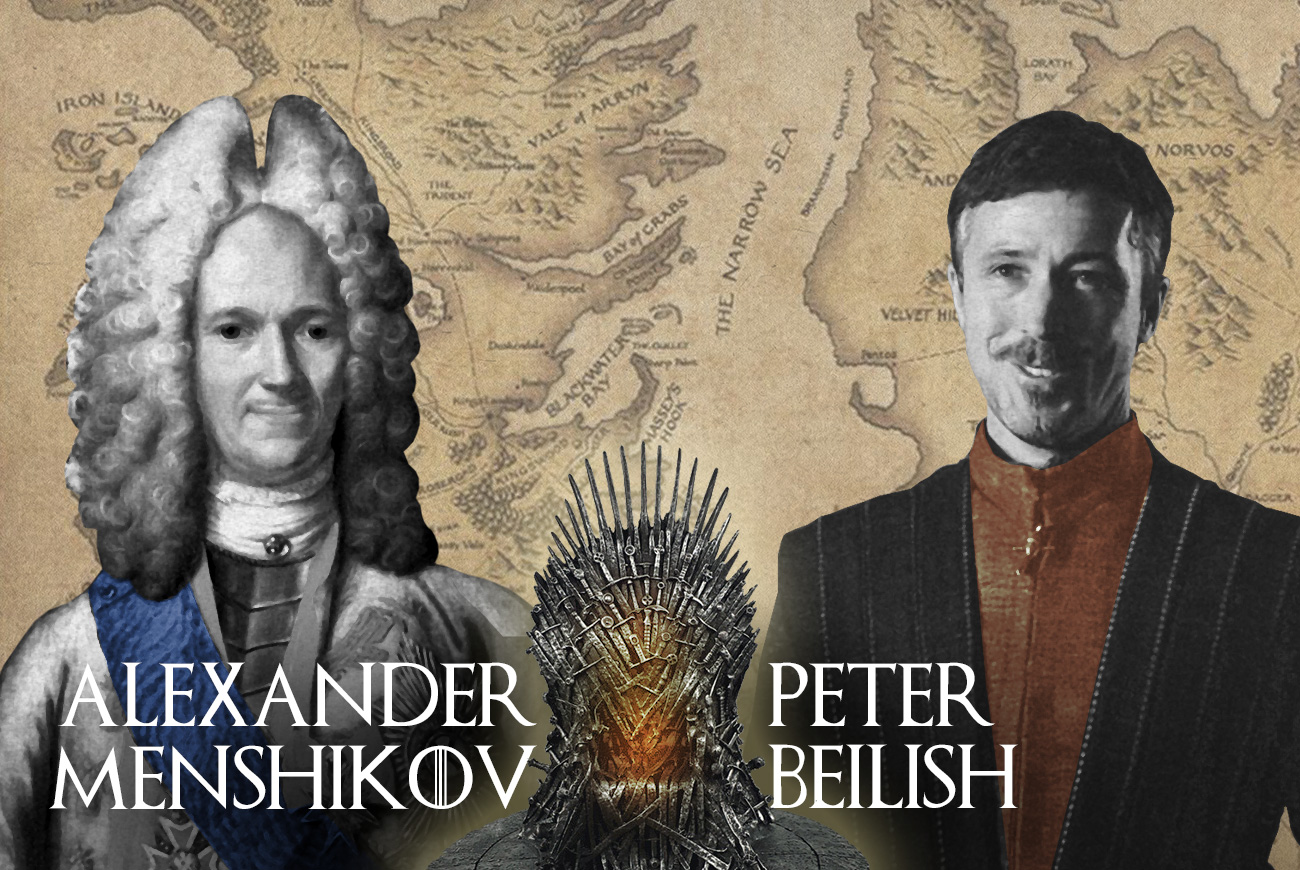 / Alexander Kislov
Petyr Baelish, also known as Littlefinger, a former Master of Coin on the King's Small Council, is a skilled manipulator and owner of brothels in King's Landing. He has striking similarities with Alexander Menshikov, who supposedly began as a street vendor selling stuffed buns (pirozhki), but then gained entry into Peter the Great's court and soon managed to climb higher. After serving as Governor-General of St. Petersburg, Admiral of the Russian Navy and Generalissimo of the Army, he was later accused of embezzlement and misusing his government position. According to some accounts, he ran a prostitution ring and organized a brothel for generals during the Northern War.
If using any of Russia Beyond's content, partly or in full, always provide an active hyperlink to the original material.