Who makes the biggest splash on Russian YouTube?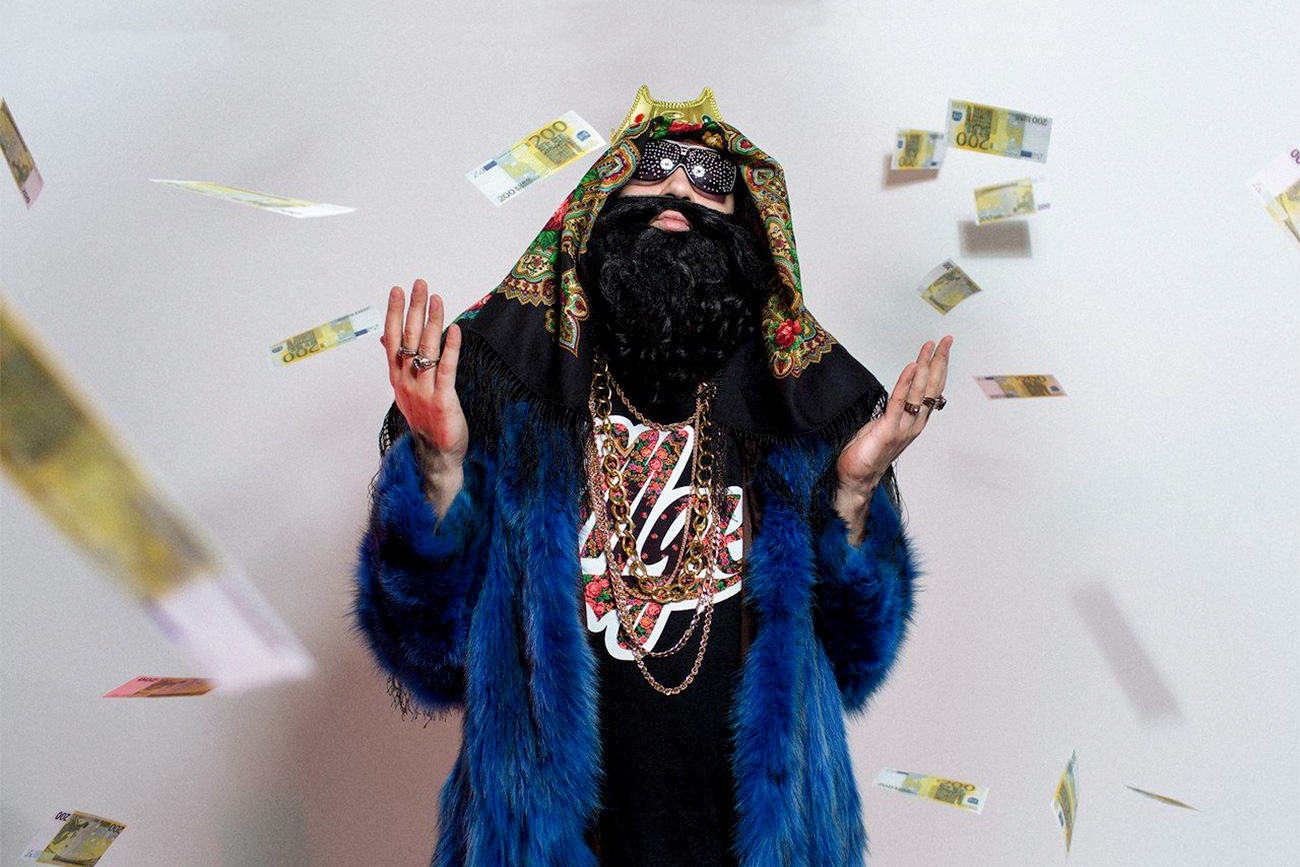 "Big Russian Boss was conjured up by two amateur rappers from Samara (7,000 km from Moscow) who initially sought to mimic and mock American hip-hop culture."
Big Russian Boss
Russian YouTube is full of charismatic and outright strange characters, so take a look at the below - it will make you rethink your subscription list.
Big Russian Boss (2.5 million subscribers) – Top Russian interviewer
This character is a Miami native (Russian speaking) who conceals his identity behind a thick black beard, keffiyeh made from the American flag, huge sunglasses, and dyed fur coats. Big Russian Boss was conjured up by two amateur rappers from Samara (7,000 km from Moscow) who initially sought to mimic and mock American hip-hop culture.
This ridiculous enigma quickly went viral across Russia and was soon hosting a separate Youtube show interviewing celebrities, and even read a lecture in the Moscow State University, all in his signature style. The show is for over 18s only.
Source: Big Russian Boss Show
AdamThomasMoran aka Max +100500 (8.5 million subscribers) – Top Russian meme-maker
Anything that comes near this charismatic young man instantly becomes a meme and spreads throughout Russia's Internet (Runet) like a virus. This 27-year-old former cook and courier rose to fame in 2010 soon after broadcasting the first episode of his +100500 show, where he reviews funny, ridiculous, and bizarre videos.
His memes have been shared relentlessly online by Russians for the last seven years, and his show has stuck to the same format, content, and production since day one. Max +100500 thinks he's created the ideal Youtube show, which is also a great way for foreigners to get a taste of authentic Russian life - and humor.
Source: AdamThomasMoran
TheKateClapp (5.7 million subscribers) – Top Russian beauty blogger
This blue-eyed, 24-year-old girl from Moscow became the queen of Russian YouTube by making wide-ranging videos for her vlog. Topics include: My wardrobe, an ideal morning, what's in my purse, makeup for the ideal selfie, my makeup collection, etc, etc…
She's now incredibly famous both in Russia and abroad, appearing on the front covers of magazines and TV programs, and was ranked among the most beautiful women in Russia by the Rossiyskiy Reporter magazine.
Source: TheKateClapp
Other famous Russian beauty bloggers include Maryana Ro (5.2 million subscribers), Sasha Spilberg (daughter of a prominent venture investor who made news when she delivered a speech in Russia's Parliament in May 2017 - 5.1 million subscribers), and Mariya Way (3.8 million subscribers).
Sobolev (3.2 million subscribers) – Top Russian 'hype hunter'
This charismatic 24-year-old man confidently entered Russian YouTube with highly successful prank videos filmed with his friend in St. Petersburg. Besides funny jests, their Rakamakafo YouTube Channel (three million subscribers) featured highly successful videos in the social experiment genre.
However, Nikolay Sobolev achieved real fame when he launched his own channel: Sobolev. He was soon known as a "hype hunter" after he took part in a scandalous episode of Russian prime time TV show "Let them talk," where he criticized a 16-year-old girl (a star in her own right nowadays) who claimed she was being raped. Her story polarized viewers, and from this point on Sobolev began making videos covering hot topics.
Source: Sobolev
Lizzka (1.1 million subscribers) – Top Russian hater
Leaving a comment full of bile under a post by a popular YouTuber is one thing, making professional "diss" videos is another. This sharp-spoken young girl (age unknown) surely keeps the most famous Russian YouTubers awake at night: The videos in which she reviews the most popular Russian YouTube channels are so toxic and contemptuous that they've become massively popular themselves.
So for all those current - and wannabe - Russian YouTubers, think twice about making your next video: Lizzka will be on to you.
Source: Lizzka
Read more:
If using any of Russia Beyond's content, partly or in full, always provide an active hyperlink to the original material.