Russia's new unconventional banknotes look like euros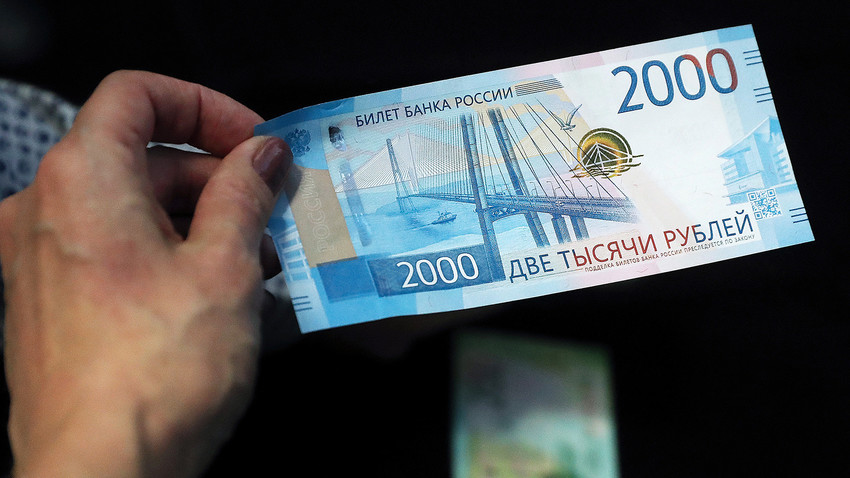 A new 2000-ruble banknote
Artyom Korotayev/TASS
The crisp new 200 and 2,000 ruble notes are already in circulation in Moscow, Crimea, and the Far East
Yes, these are the new ruble bank notes. Rub your eyes. Russia has finally released two new notes and they look more like euros than traditional rubles. The new notes, worth 200 and 2,000 rubles ($3.50 and $35 respectively) appear to have been inspired by the European currency. The greenish 200 ruble note is similar to the 100 euro in color, while the blue dye of the 2,000 note resembles the 20 euro note.
The old type style used for indicating numerals has changed too: The new digits are thinner and more elongated in contrast to the traditional font - yet another similarity to the euro.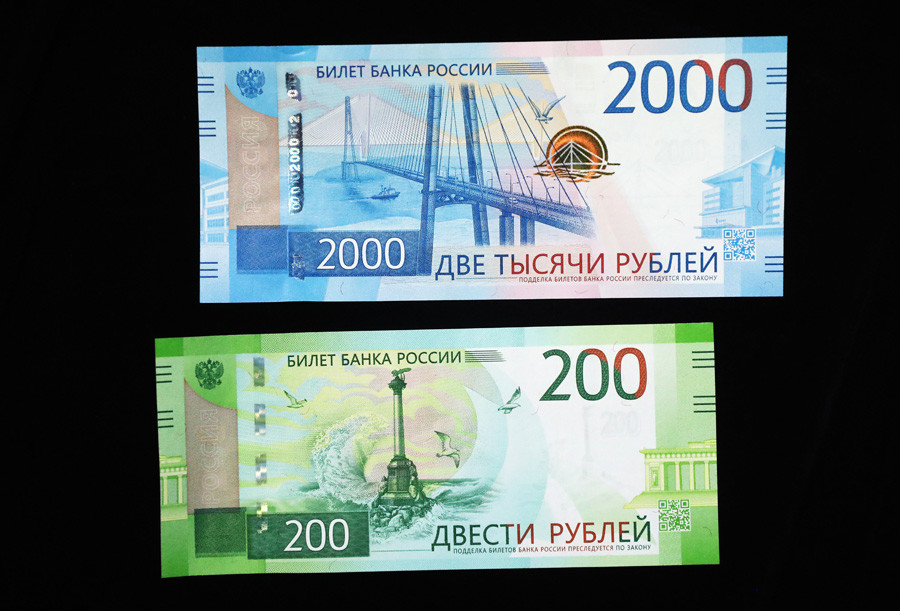 The newly adopted font, however, has a function: To make the cash easier to recognize for visually impaired people.
Other aspects, including the shape of the new notes, is designed in accordance with the conventional ruble design: Each is more rectangular.
The major innovation is a unique QR-code printed in the right bottom corner of the new notes: Scan it and it will take you to the Central Bank of Russia's website where multiple layers of protection used in the production of the new notes are described.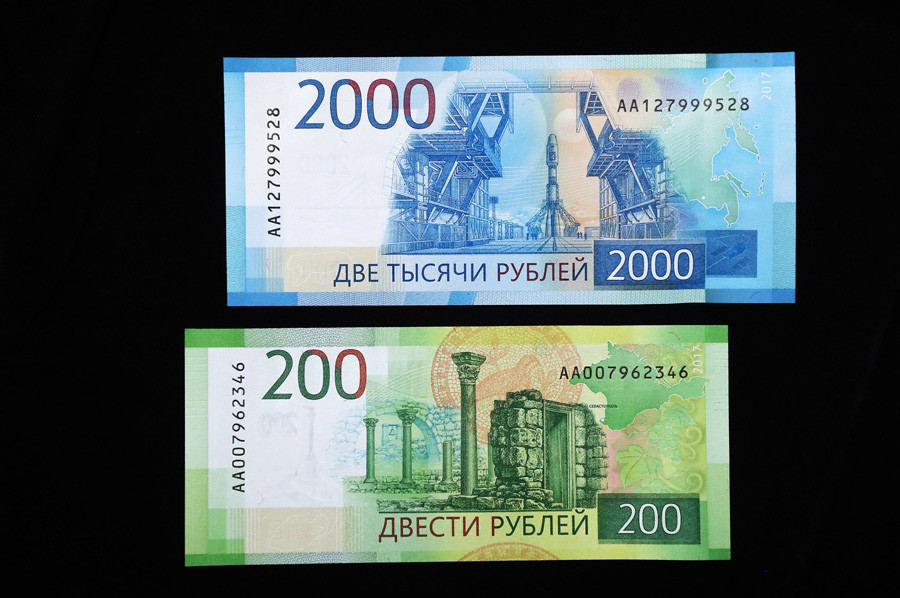 Artyom Korotayev/TASS
Another important difference is that the front and the back of a 2,000 note feature landmarks from two different cities: Vladivostok's Russky Bridge and the Vostochny Cosmodrome in the Amur Region. The 200 ruble shows two landmarks in Sevastopol: The Monument to the Sunken Ships and Chersonesus, the ruins of an ancient Greek colony located in the southwestern part of the Crimean Peninsula. All the landmarks featured on the new notes were selected via a public vote.
Russia's Central Bank has started circulating the new money in Crimea and the Far East, the regions featured on the new notes, plus Moscow. If you're not in these two regions, have some patience: The new bills will spread all over Russia in no time.
If using any of Russia Beyond's content, partly or in full, always provide an active hyperlink to the original material.