8 most convenient online services from Russian banks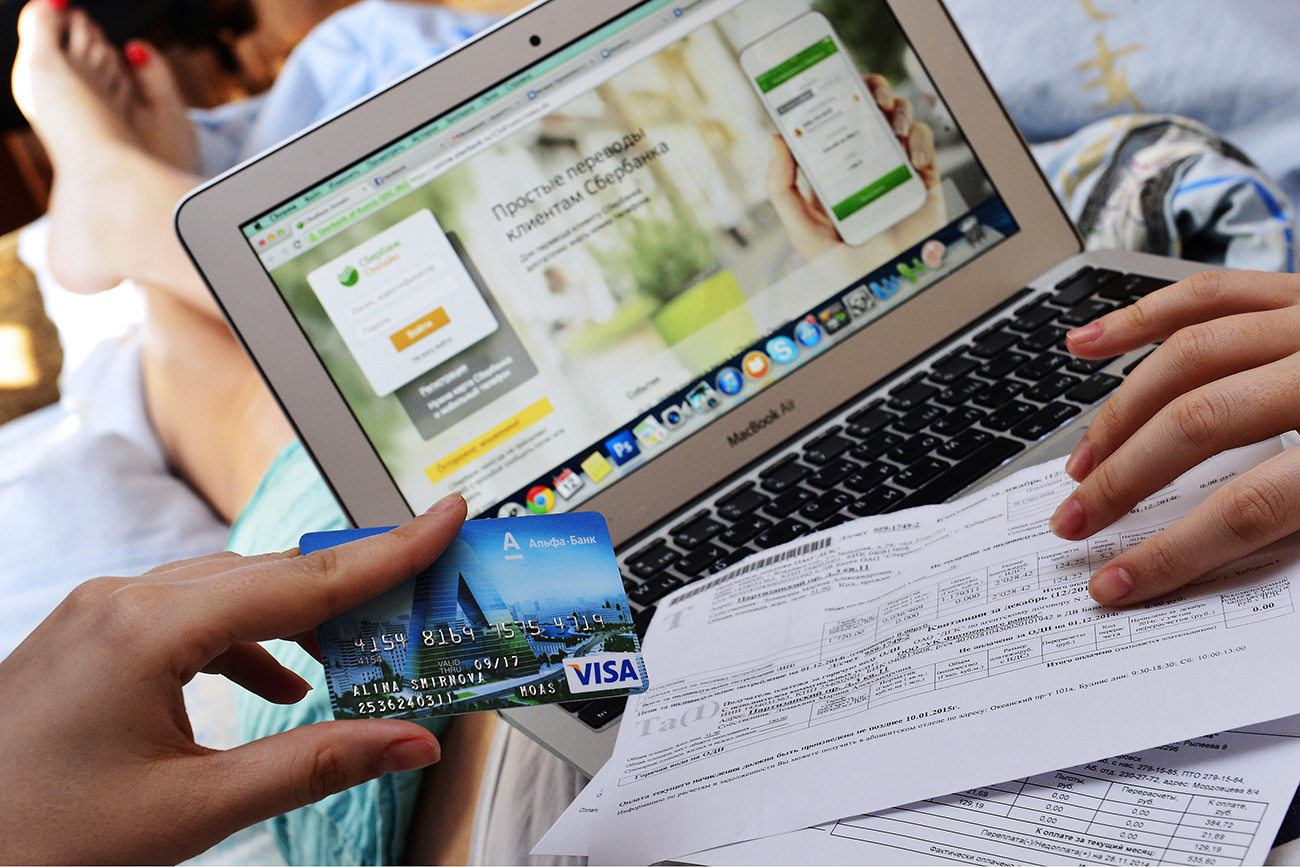 The many conveniences of online banking in Russia: what are the perks of these new services?
Yuri Smityuk/TASS
Money for walking, transfers via the Telegram messaging service, a watch with a smartcard and many other interesting features can now be counted among the services offered by Russian banks.
In pursuit of clients, Russian banks have been moving more of their services online in an attempt to capture a new audience. Today, Russia is home to the world's largest online bank, in terms of the number of customers, Tinkoff Bank. Moreover, according to Global Finance Magazine's 2016 list, the most convenient online banking app was developed by the Russian bank, Sberbank.
"Banks are ceasing to be banks, in their pure form, and are becoming technology companies that provide a whole range of services to their customers," says Max Kozlov, general director of the company Fabrika Usability. According to him, the development of mobile and online banking helps to increase revenue from transactional business (payments for utilities, internet and other services) and reduces the traffic at bank locations, which results in lower costs since customers no longer need to visit the banks in person.
According to market participants, in terms of the number of features and the quality of interfaces, Russian banks are outperforming Western banks. For example, Kozlov explains, in the United States, additional features are usually provided by separate startups while Russian banks prefer to keep this functionality in-house because it gives them more control and room for development.
According to Konstantin Zherebtsov, general director of fintech company Conomy, the development of additional services is an inevitable step for Russian banks in their pursuit of more customers. "Now there is a race to reach the masses, to see who can accumulate more customers and more traffic. For this reason, banks are launching uncharacteristic services and financial products in order to maximize their business."
RBTH has discovered that, in addition to text alerts for a small fee and push notifications for mobile apps, Russian banks are offering a wide array of additional options.
Mobile banking
The most important banking advancement to date is mobile banking, which exists on different platforms including iOS, Android and Windows and can be used by customers to carry out most necessary transactions, independently.
According to Global Finance Magazine's 2016 list, the best banking app in Central and Eastern Europe is Sberbank's mobile banking app. This app enables customers to make instant transfers, and pay everything from utility and mobile phones bills to fines and taxes. To set up payments, customers can create templates or activate the autopay service.
Among its most popular features is its spending analysis tool. There is also a "Tips" service that uses information on spending, both current and planned, while factoring in bank funds to create personalized recommendations.
Cards with custom designs
Another popular perk is the ability to chose bank cards with original designs. Any image can be selected and featured on the card. Popular examples include photographs of people, pets, nature and exotic landscapes.
A watch with a smartcard
One of Russia's largest banks, Alfa Bank, offers its customers an AlfaPay watch that has a built-in smartcard and chip. To make a payment, the watch must be used at a PayPass terminal and the appropriate sum will be debited from the account linked to the watch.
Using the Metro
A journey on the Moscow Metro can be paid for by tapping a bank card directly against the card reader at the gate. The two main banks that offer this service are VTB24 and Sberbank and they provide this service using PayPass/PayWave technology.
Tax refunds for purchases made abroad
Some banks offer a simplified procedure for reclaiming tax on purchases following a trip abroad. Alfa Bank customers can get a VAT refund within 48 hours of up to 19 percent for purchases made in Europe. Receipts must first be entered into the relevant mobile app. The system will then draw up a declaration that needs to be certified at the airport. Next, this document, along with the receipts, is sent to the bank. The tax refund is then credited straight to the customer's account.
Money transfers via Telegram
Tinkoff Bank offers its customers the ability to send money using a phone number with its Telegram messaging service.Transfers can be made to cards issued by any bank.
Documents in a phone
Tinkoff Bank also offers the VKarmane (MyPocket) service, which is described as a "safe for personal data." It works by using a special app to store information from passports, driving licenses, bank cards and other important documents. The service helps to autofill data when completing forms in other apps and issues reminders about the expiry dates of documents and cards.
Money for distance walked
Alfa Bank offers a service where it transfers money from a customer's current account to its "Activity" savings account in accordance with the number of steps the customer covers each day. To do this, the RunKeeper fitness tracker and mobile phone app are required. The bank pays 5.8 percent annual interest on any amount that is collected in the account.
If using any of Russia Beyond's content, partly or in full, always provide an active hyperlink to the original material.