American professor Brumfield publishes new book about the Russian North
William Brumfield, a frequent contributor to Russia Beyond, has previously written 7 books about the Vologda Region. He has now published a volume entitled "Cherepovets: Architectural Legacy of the Cherepovets Region."
William Brumfield is one of the most well known American researchers of Russian architecture. Sacred architecture occupies an important place in his work, and since the 1970s, he has been traveling Russia and taking pictures of isolated churches, many of which have been in remote northern villages that most Russians probably haven't heard of.
Brumfield's new book, Cherepovets: Architectural Heritage of the Cherepovets Region, contains 200 photographs taken by the author during his research over the past decade in the city of Cherepovets (Vologda Region, 300 miles north from Moscow) and its surrounding area.
Cherepovets was lucky enough to remain intact during the Second World War, as we can see from the architectural legacy that exists side-by-side with its modern buildings. It is also beautifully situated on the Sheksna River, a major tributary of the Volga.
"Among Russia's regional centers, Cherepovets stands out by a rare feature – here we can see extensive architecture from the 19th century next to an impressive display of Soviet design and urban planning," Brumfield said at the presentation of his book in Cherepovets on Nov. 22.
After a text surveying the area's architectural history, the first section of this bilingual Russian-English volume focuses on the urban architecture of Cherepovets, including exterior and interior views of the city's churches. Also included is the beautifully restored Galskoy estate house across the Sheksna River. The second section looks at the architectural heritage of the region's villages, with detailed attention to religious architecture photographed by Brumfield during extensive field research.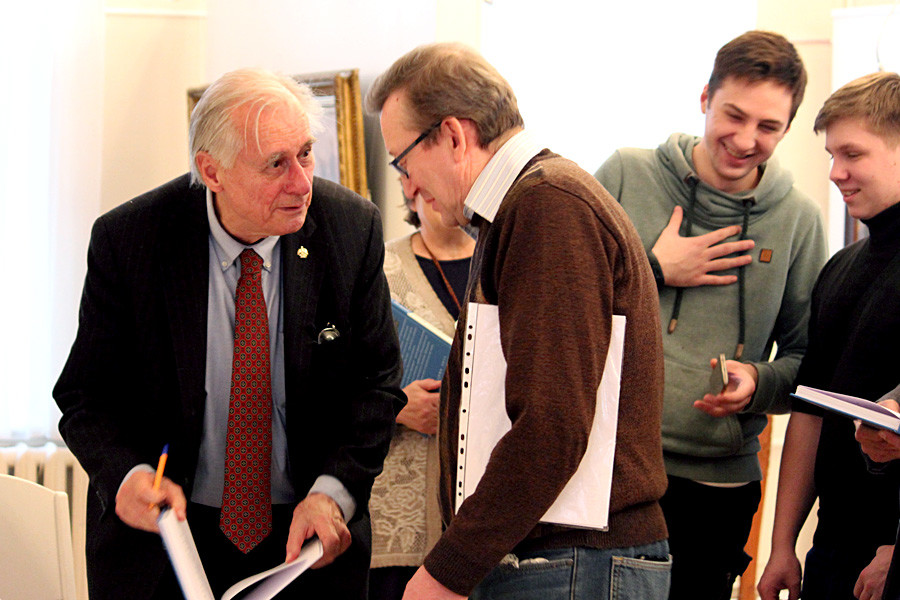 William Brumfield at the book presentation in Cherepovets
Personal archive
The mayor of Cherepovets, Yelena Avdeeva, who attended the presentation of the new book, said she is happy that the city managed to attract such a famous academic. "Thanks to Professor William Brumfield's longtime work, Cherepovets will now be honorably presented to the international community," she said.
William Brumfield is a historian specializing in Russian architecture, a photographer, a tireless defender of monuments, and the author of more than 35 books and dozens of articles on the problems of preserving the architecture of Russia, primarily in the Russian north. For the past seven years, Brumfield's special section on Russia Beyond, Discovering Russia, has shown readers the most beautiful and remote corners of old Russia.
If using any of Russia Beyond's content, partly or in full, always provide an active hyperlink to the original material.