4 tips on how to shoot stunning aerial pics from a Russian drone photographer
We all get sweaty palms while doing something for the first time – while driving or flying a drone in the sky to take some pics. Here are a few tips from one of Russia's top drone photographers to give you confidence.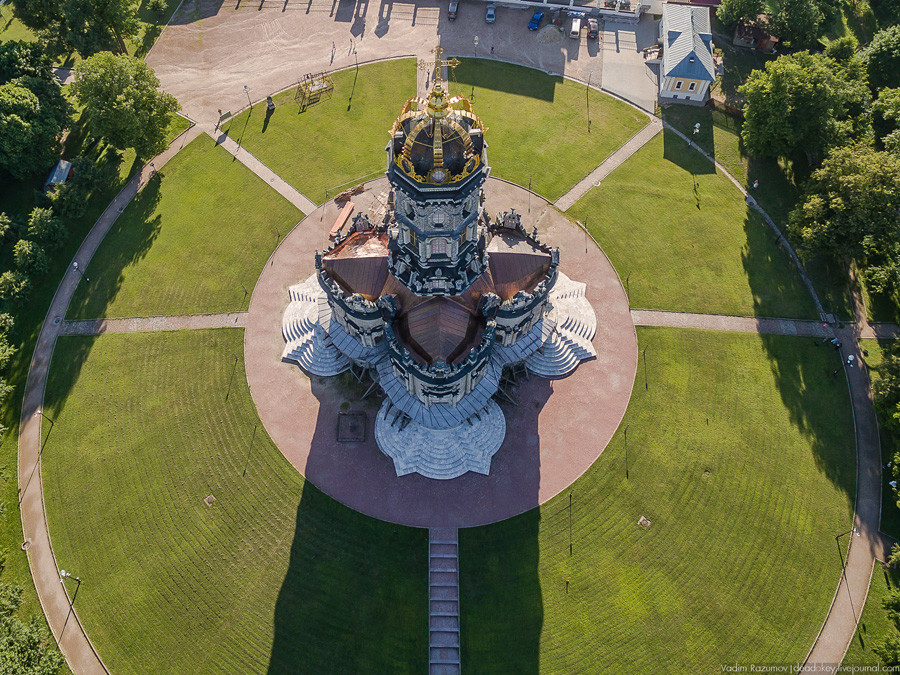 Having the ability to take aerial photos with just a drone without getting into a helicopter has become a major opportunity for Vadim Razumov. He is a popular blogger and photographer, constantly contributing to leading Russian media and to such travel magazines as National Geographic. In his LiveJournal called "The chronicles of the Russian estates" Vadim has already published reviews and photographs of about 700 estates around Russia.
Recently Razumov donated 260 rare aerial images of ancient mansions and ruins to Wikipedia with an open license.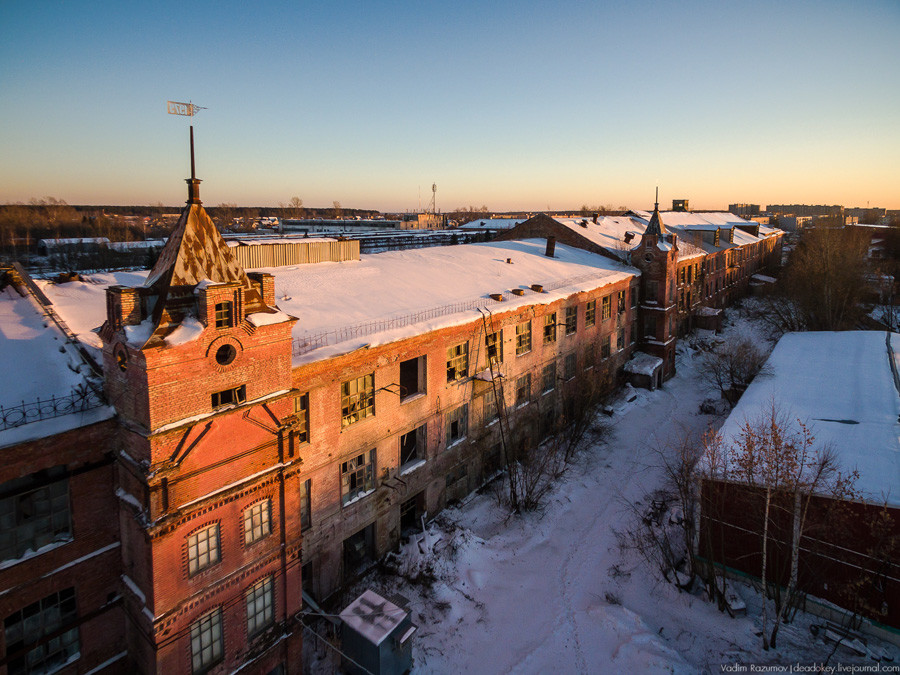 Konakovo, Tver Region
Vadim Razumov/Wikipedia
"I fell in love with aerial photography because of the opportunity to shoot panoramas of estate, and reveal an unusual angle of the objects, and even to see foundations of destroyed buildings from the sky," Vadim told Russia Beyond.
So, what are his tips for wannabe cameraman-pilots?
1. Take your time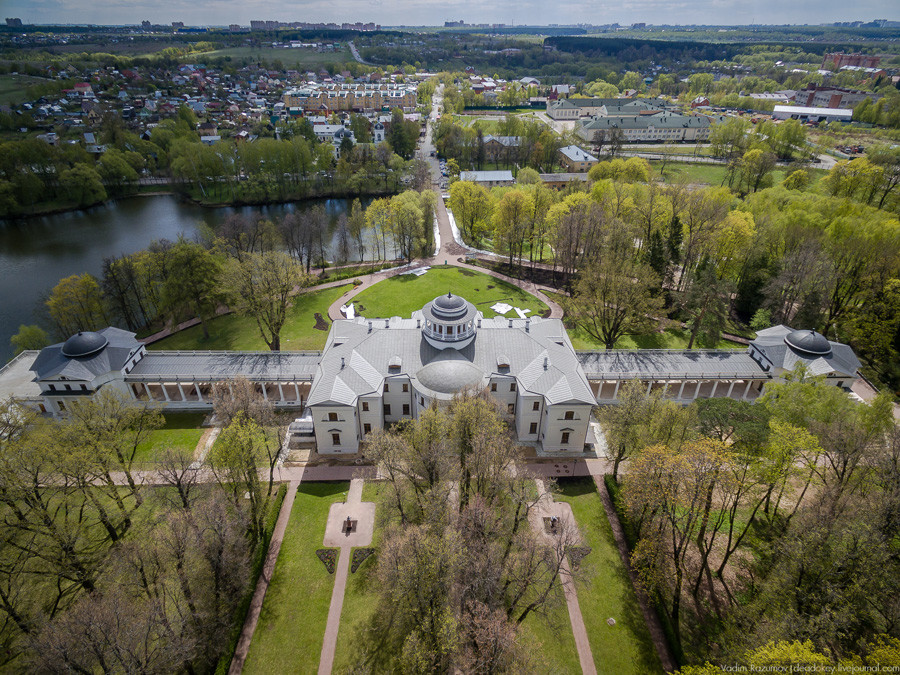 Ostafyevo, Moscow Region
Vadim Razumov/Wikipedia
"It takes around 5-10 hours on average to shoot one or another object," Vadim says. "But when you have to take photographs from a quadcopter, it can last for several days. Not to mention the time spent for reaching the place, which is sometimes a remote village hidden in forests." Why do you need several days? Vadim explains that he shoots in different weather and light conditions to catch the rain, sunset, night and sunshine.
2. Paperwork is boring but crucial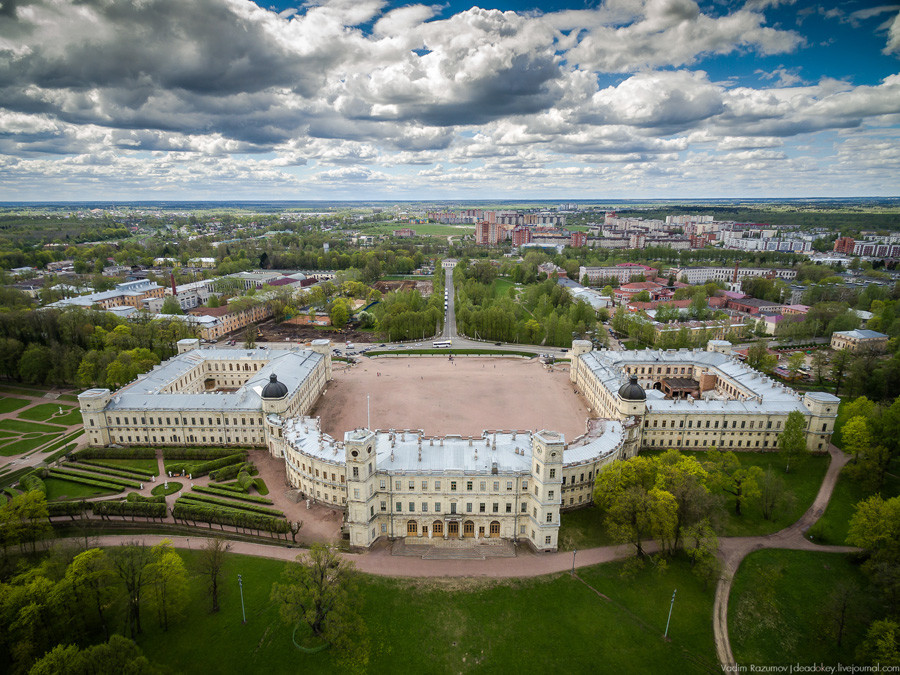 Gatchina, Leningrad Region
Vadim Razumov/Wikipedia
One of the most technically complicated and expensive shoots for Vadim was aerial footage of the Gatchina palace. "You need to have permission for filming such big museums," Vadim says.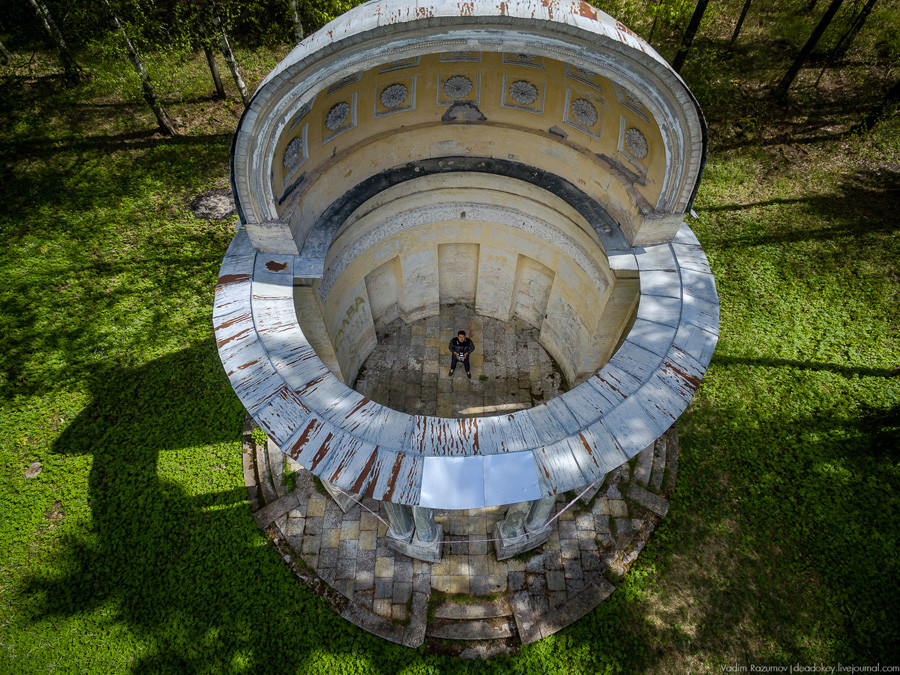 Vadim Razumov inside the Eagle Pavilion in Gatchina
Vadim Razumov/Wikipedia
"If you get along with the museum administration, you can be lucky enough to reach places that aren't shown to tourists. Vadim managed to take stunning shots of the Eagle Pavilion with all the small details. "I've even done there my most famous copter selfie," he laughs.
3. For the best pictures you have to take risks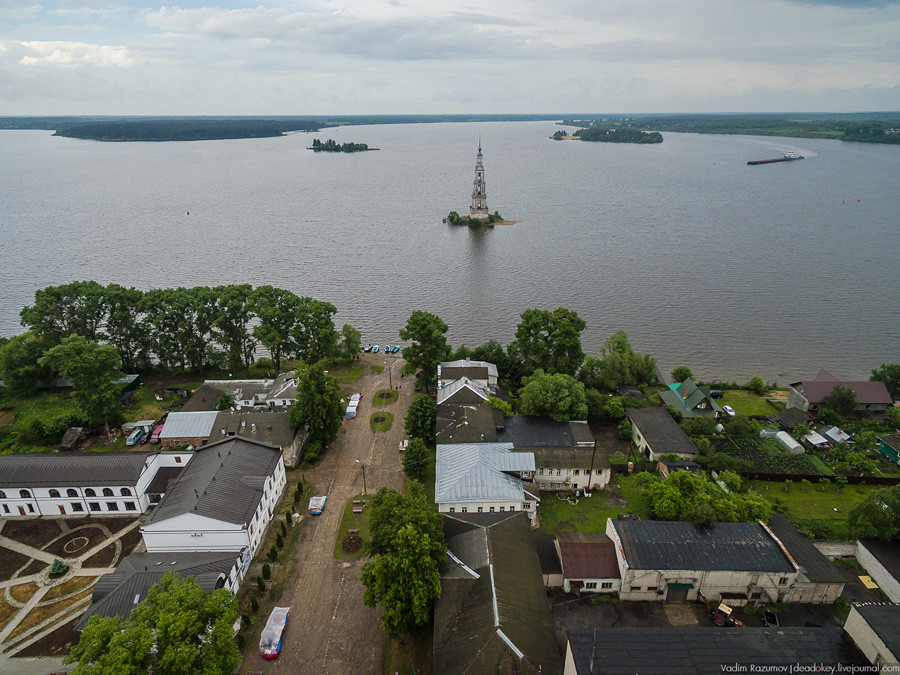 Kalyazin, Tver Region
Vadim Razumov/Wikipedia
"My work doesn't exclude the extreme," Vadim says. There is a picturesque flood bell tower in the town of Kalyazin, Tver Region (around 100 miles from Moscow) that is considered a true Bermuda triangle for drones, with hundreds of 'birdies' having crashed there.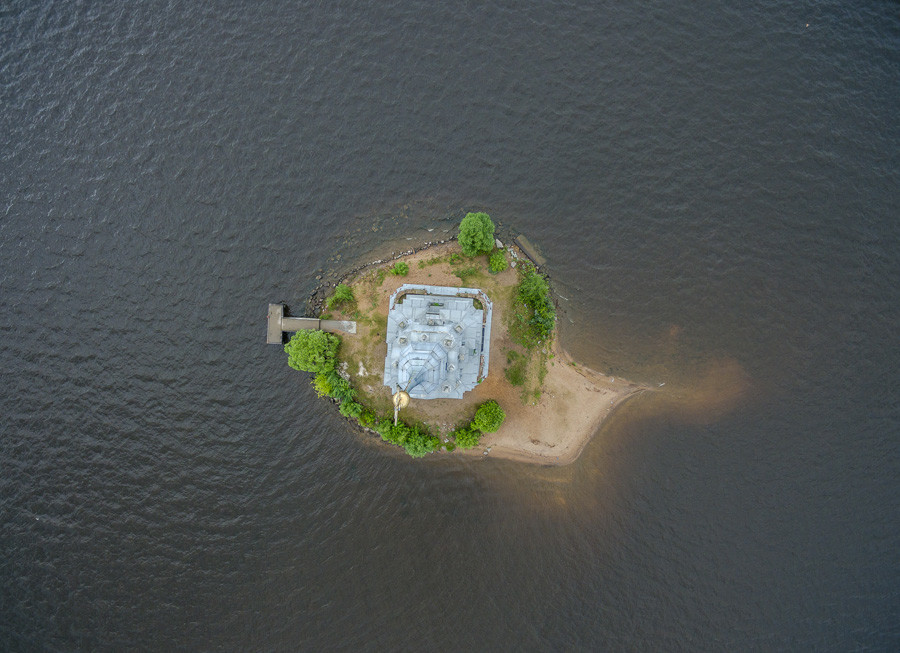 Kalyazin, Tver Region
Vadim Razumov/Wikipedia
"The risk with the Kalyazin bell tower was that I flew really close to its spire," he says. Eventually, he got lucky, took breathtaking pictures and managed to get the copter back.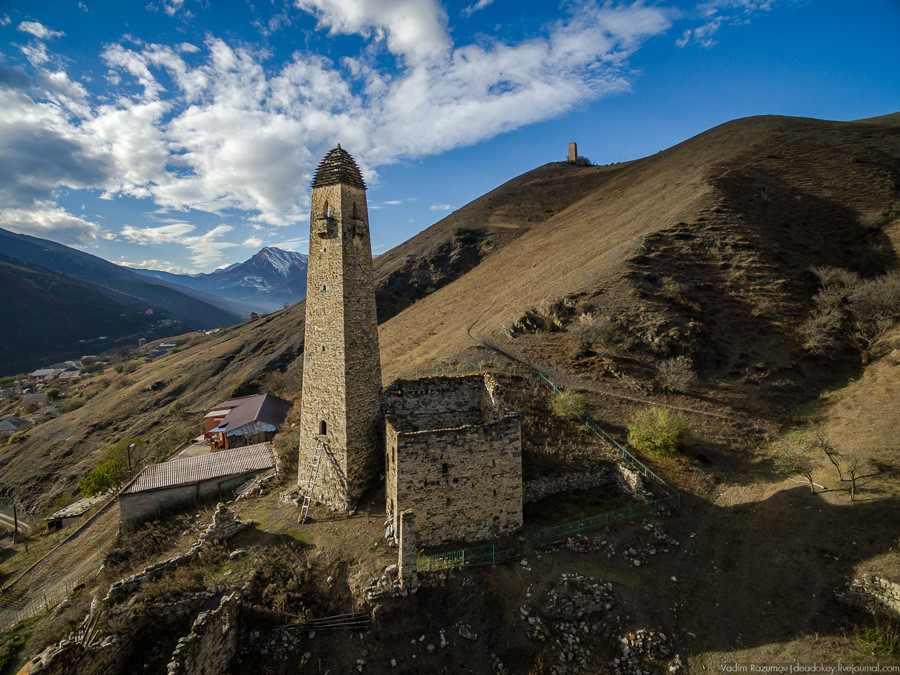 Ingushetia
Vadim Razumov/Wikipedia
Vadim has suffered accidents too. Once during shooting in Russia's Caucasus republic of Ingushetia, a quadcopter lost connection with the remote controller and flew into a waterfall. Later Vadim managed to find it practically undamaged. "I found out that it was an issue covered by warranty, not weather conditions, pilot error or any interference from the secret service" The copter was fixed and now is in use again.
4. Don't limit yourself to aerial photos to show the beauty of the place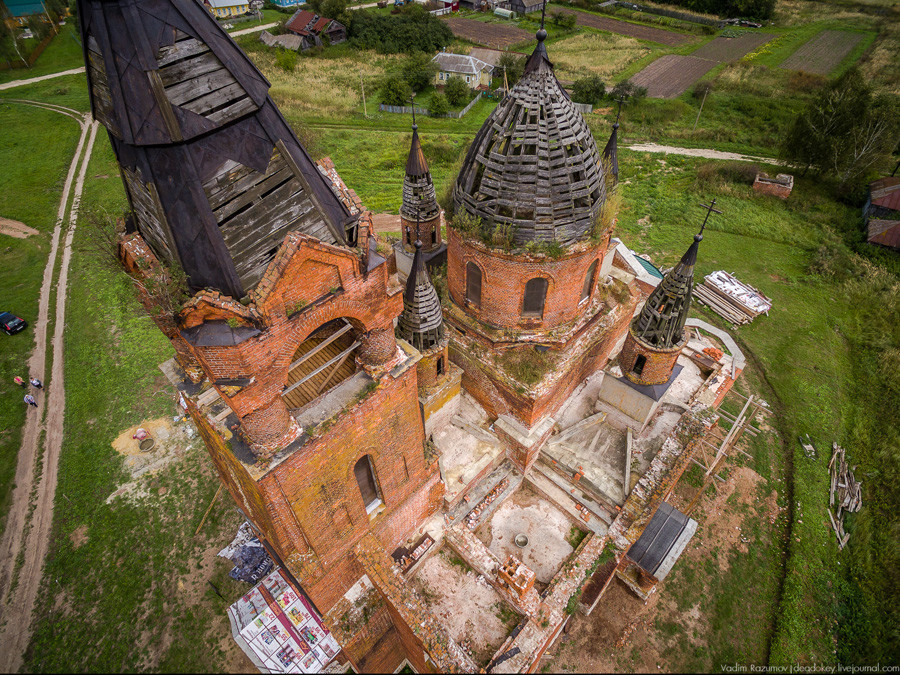 Pyet, Ryazan Region
Vadim Razumov/Wikipedia
"In architectural photography I use the drone only for general views and plans. In addition to these shots, I always take artistic photos, capture the textures, details, interiors and decoration of facades decorations with a professional camera."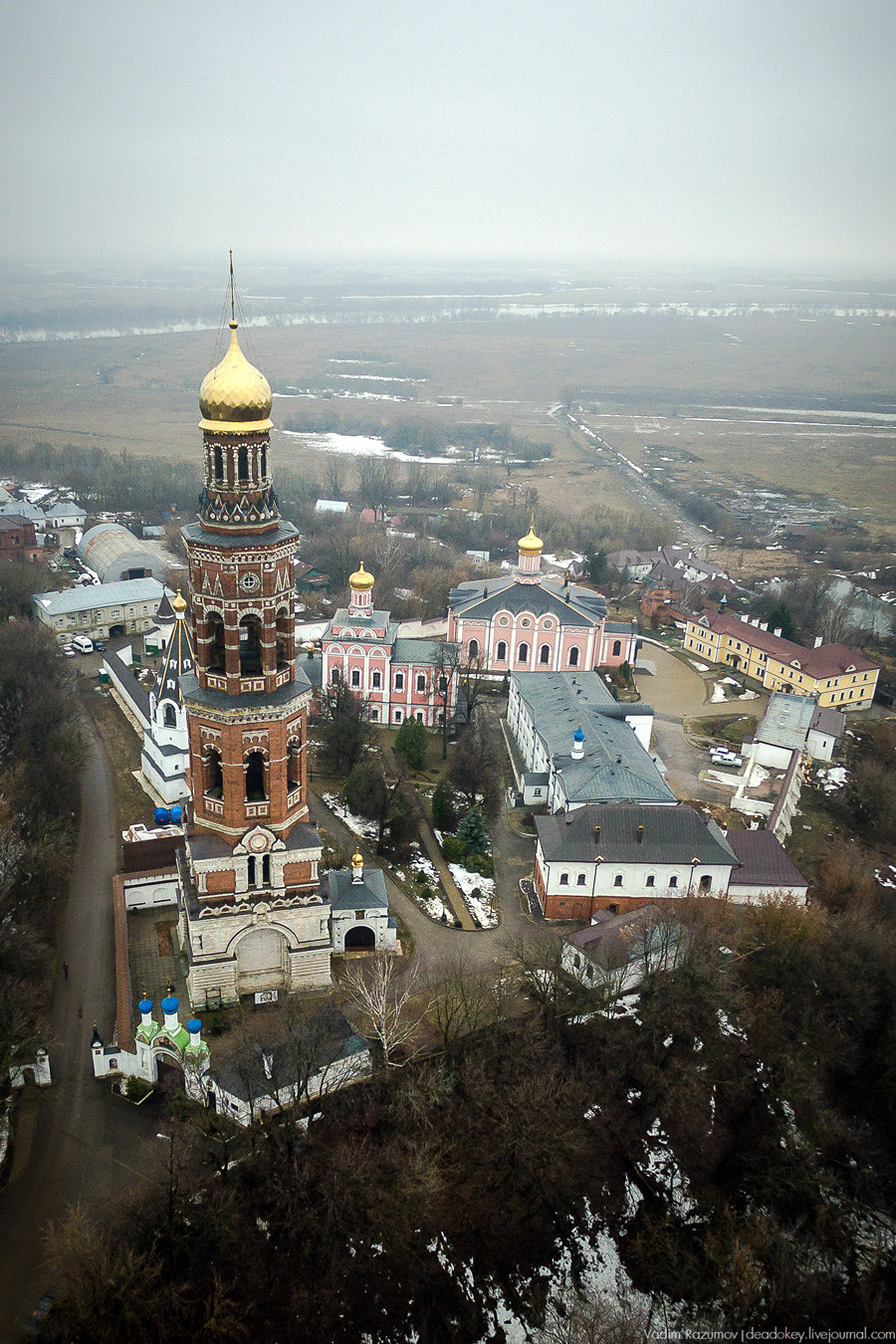 Poschupovo, Ryazan Region
Vadim Razumov/Wikipedia
Now that you know how to operate your bird take a closer look at some St. Petersburg palaces you must visit before you die.
If using any of Russia Beyond's content, partly or in full, always provide an active hyperlink to the original material.