'The toilet paper is NOT FRESH': Top guest book remarks from Russia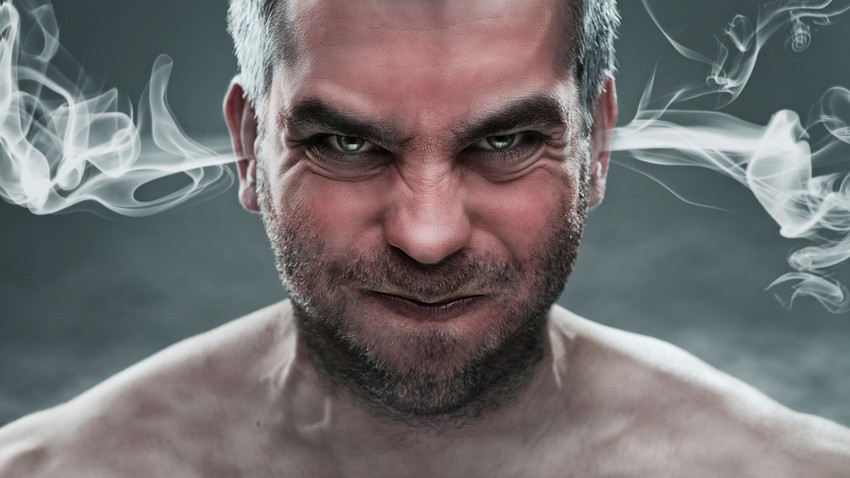 When it comes to disgruntled customers complaining about service, the Russians occupy one of the top spots. They often leave ridiculous comments at cafes, museums, and shops, many of which read like an off-the-wall comedy plot: It's often hard to tell what's more bizarre - the client, service provider, or the entire situation.
Cell phone retail chain
"The staff at your chain refused to sell me an iPhone 5… not only that - they rubber-stamped my forehead!!! This is an outrage!!! What madness is going on here??? I demand you investigate this."
Also: "The salesman wasn't wearing his company badge."
Restaurants
1. "Your waiter acted like a depressed piece of crap! Totally ruined our craving for vodka and dumplings!
P.S. We'll take the vodka though."
2. "Dear '********,' you pour such small glasses of port, I can't even get properly drunk and land a man!"
3. "Could you please do something about your senior staff administrator - the man smiles an awful lot."
4. "I was totally off my face and wanted to chat up one of your waitresses. My bad. Especially as your women are the best. The coffee is nice as well."
Public library
"I must remark upon the sorry state of the pierogi (dumplings) on offer in your canteen. Their appearance in recent times could be described as rather unkempt and shaggy. They weren't that way before."
Hotels
1. "It's incredibly cold here, the children and I are forced to sleep in hats, there are no duvets, the sheets are half-torn, and the toilet paper is NOT FRESH."
2. (From the Kempinski Hotel reception): "I would like to meet an attractive, single, and wealthy woman. I'll be waiting by the staff entrance at 19:00 every evening."
Hermitage Museum, St. Petersburg
1. "It would be nice if we could understand who these Flemish (Flamandtsi in Russian) painters were. I looked it up on the map - there's no such country as 'Flamandia'!"
2. "Would it be possible to rent one of the halls of the Hermitage for a birthday?"
Travel Agency
1. "Walked around Poland all night looking for the Czech border…"
2. "Why haven't they told us there might be tiny fish in the sea? We got quite a scare! And the beach was incredibly sandy, and I also got bitten by a mosquito - nobody thought to mention in the hotel brochure that this might happen!"
Supermarket
"I would urge the management here to please ban dogs in the supermarket… as well as their transportation in shopping carts!!!"
If using any of Russia Beyond's content, partly or in full, always provide an active hyperlink to the original material.