Alexandre Gertsman is now a commercially successful art dealer, but the decision to move to the U.S. was made out of desperation.
Alexandre Gertsman Contemporary Art Gallery
Alexandre Gertsman Contemporary Art Gallery is one of Manhattan's most interesting cultural spots and a popular place for the local Russian creative community. The gallery's founder emigrated to the U.S. almost 26 years ago, and his meteoric rise to the top of New York City's bohemian world started with washing street carts and selling pictures on the street.
Apart from his gallery, where Alexandre Gertsman showcases artists from the former Soviet republics, he is well known as an organizer of charity events. To introduce Americans to contemporary Russian art, he has curated more than 40 museum exhibitions, including in the National Museum of Women in the Arts in Washington, D.C., the Art Museum of Yeshiva University in New York and many others.
Gertsman is now a commercially successful art dealer, but the decision to move to the U.S. was made out of desperation. "I decided to leave Russia after the coup against Gorbachev," Gertsman told Russia Beyond. "Although the coup collapsed and I had a great job, I realized the country could at any moment return to tyranny, and I started to look for a way to escape."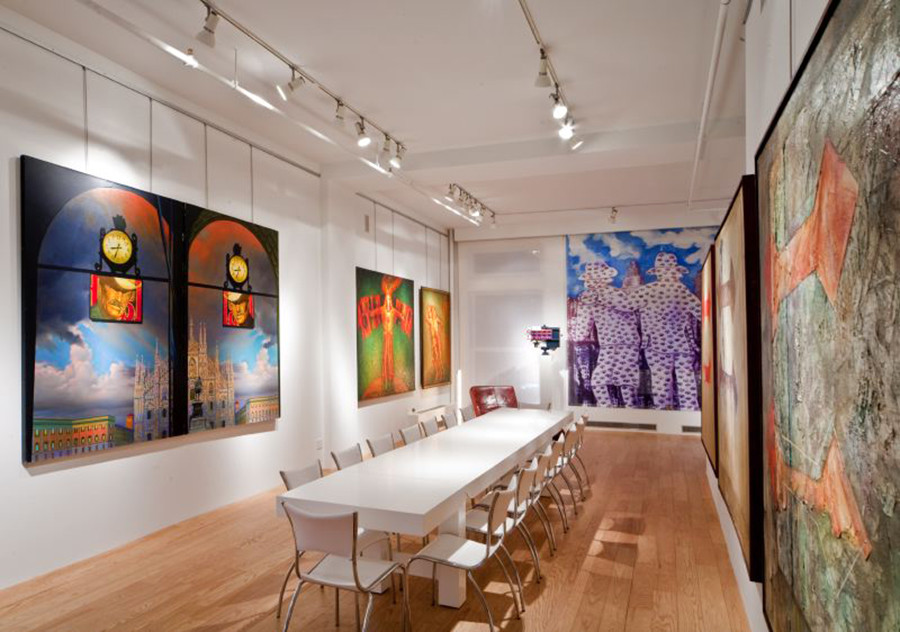 A big art move
When Gertsman decided to leave Russia he was 34 years old. Educated as an architect, he spoke poor English and had no contacts in the U.S. Finally, a distant relative of his mother's friend agreed to help.
Gertsman started with washing street carts to pay the bills and working as a housekeeper in Long Island in exchange for accommodation. Finally, he got a job as a gallery guard at the Guggenheim Museum.
"I met someone who personally knew Mark Kostabi, the renowned American artist. He worked with some Russian painters, and that's how I met my first clients," Gertsman said. "They offered me to become their representative because I looked grounded and educated. I laughed but decided to give it a go."
Gertsman started selling pictures near the Museum of Modern Art in New York (MOMA), and managed to sell a few for $200 to $300. Soon he established more contacts in the art world. "I met more famous artists and many art collectors who were able to buy an expensive piece," he said.
Saved from oblivion
His new friends, the art collectors, offered Gertsman to create a foundation to promote Eastern European art from all 15 republics of the former Soviet Union, and he established one in 1993. He began organizing exhibitions and soon realized that he had to leave his job at the Guggenheim to focus on the art business.
"In the beginning of 2000, when the Russian art boom started in the U.S., I was already working with the most famous Russian-speaking artists in New York. How did I get them? Before they went into fashion, their art works were lying under a layer of dust in the storage area of American art galleries. The artists approached me, asking to take their pictures from oblivion and bring them to light."
With great artworks in his hands Gertsman made the most of the growing demand for Russian art, and finally he had the chance to buy his own gallery space.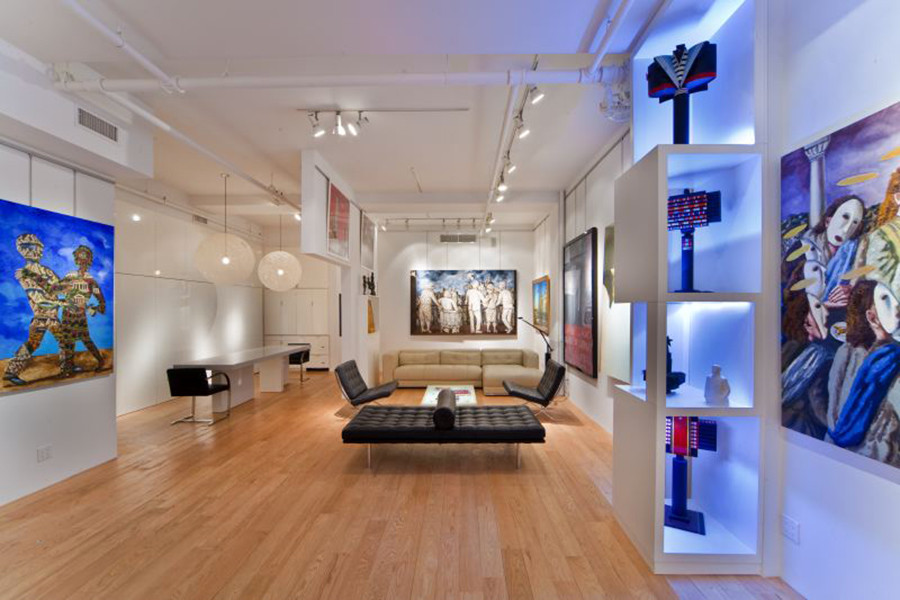 Alexandre Gertsman Contemporary Art Gallery
End of the fashion for Russian art
"In the beginning of the 21st century, there was the third wave of Russian fashion in the world: oligarchs from the former Soviet Union started buying art forcing prices upward," Gertsman explained.
There had been two previous waves to the U.S.. The first was in the 1970s when artists Leonid Sokov, Alexander Kosolapov, Vitaly Komar and Alexander Melamid, as well as many others, moved to America. At that time, Russians were exotic.
The second wave started in 1988 after Sotheby's had organized the first private auction in Moscow. Only artists who lived in Russia were able to exhibit. "Those who sold well soon found galleries in New York," Gertsman told Russia Beyond.
The third wave ended in 2008 when global financial markets collapsed. Leading auction houses, such as Sotheby's, Phillips and Bonhams weren't able to sell Russian art works, and prices dropped. The market bounced back late in 2009, but still it never fully recovered.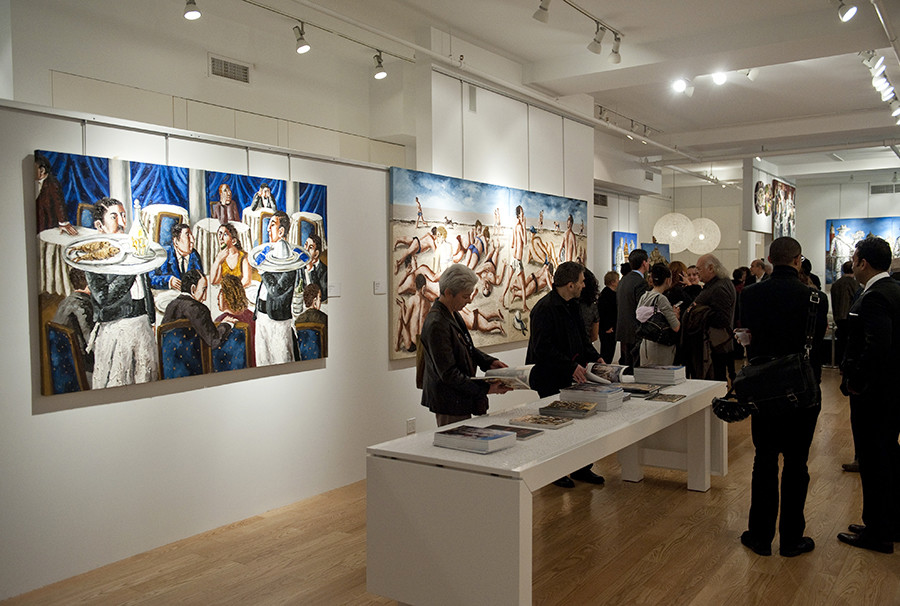 The gallery exhibits Natalia Nesterova, one the most internationally acclaimed Russian artists on the contemporary art scene.
Alexandre Gertsman Contemporary Art Gallery
Art and politics
"Politics affects demand," Gertsman said. "U.S. relations with Russia are under a lot of pressure, the situation with Ukraine is uncertain. Most collectors don't know what's going to happen tomorrow."
Gertsman's gallery is still the center for the Russian-speaking intellectual elite. Masha Gessen, a Russian-American journalist, held a book presentation and a fundraiser in the gallery to benefit the Russian LGBT community.
Gertsman is not afraid of controversial political topics either. His next exhibition will feature prominent Ukrainian artists.
"I am beyond politics. I was born in Soviet Ukraine but studied in Moscow, and I prefer not to discuss certain topics. But artists who exhibit in my gallery should be able to show how they feel." Gertsman said.
"Sometimes I don't agree with their ideas, but I take the work anyway because that's the way it should be. Artists are allowed to express themselves, but art managers should be neutral."
If using any of Russia Beyond's content, partly or in full, always provide an active hyperlink to the original material.