Forget everything you thought you knew about 'Russian' dolls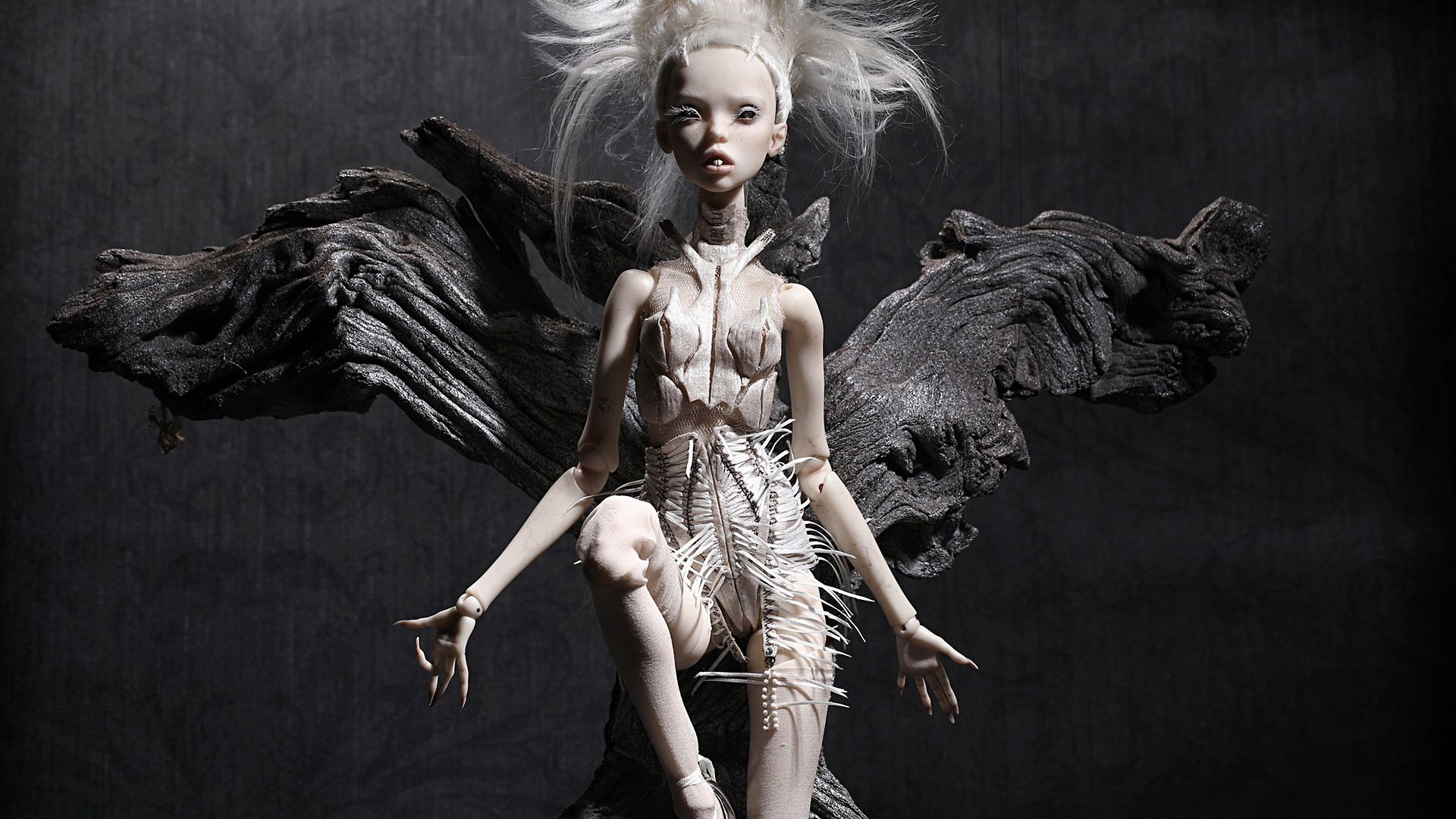 Popovy Sisters' doll inspired by 'Ugly boy' song by Yolandi Visser
Press photo
Want to have one of these fancy-dressed beauties in your collection? Get in line! Even Jean Paul Gaultier has two.
These hyperrealistic dolls are not your typical girl toy or matryoshka. About 40 cm tall, they're made of polyurethane resin, plastic or porcelain, and they have correct anatomic proportions and are dressed in haute couture.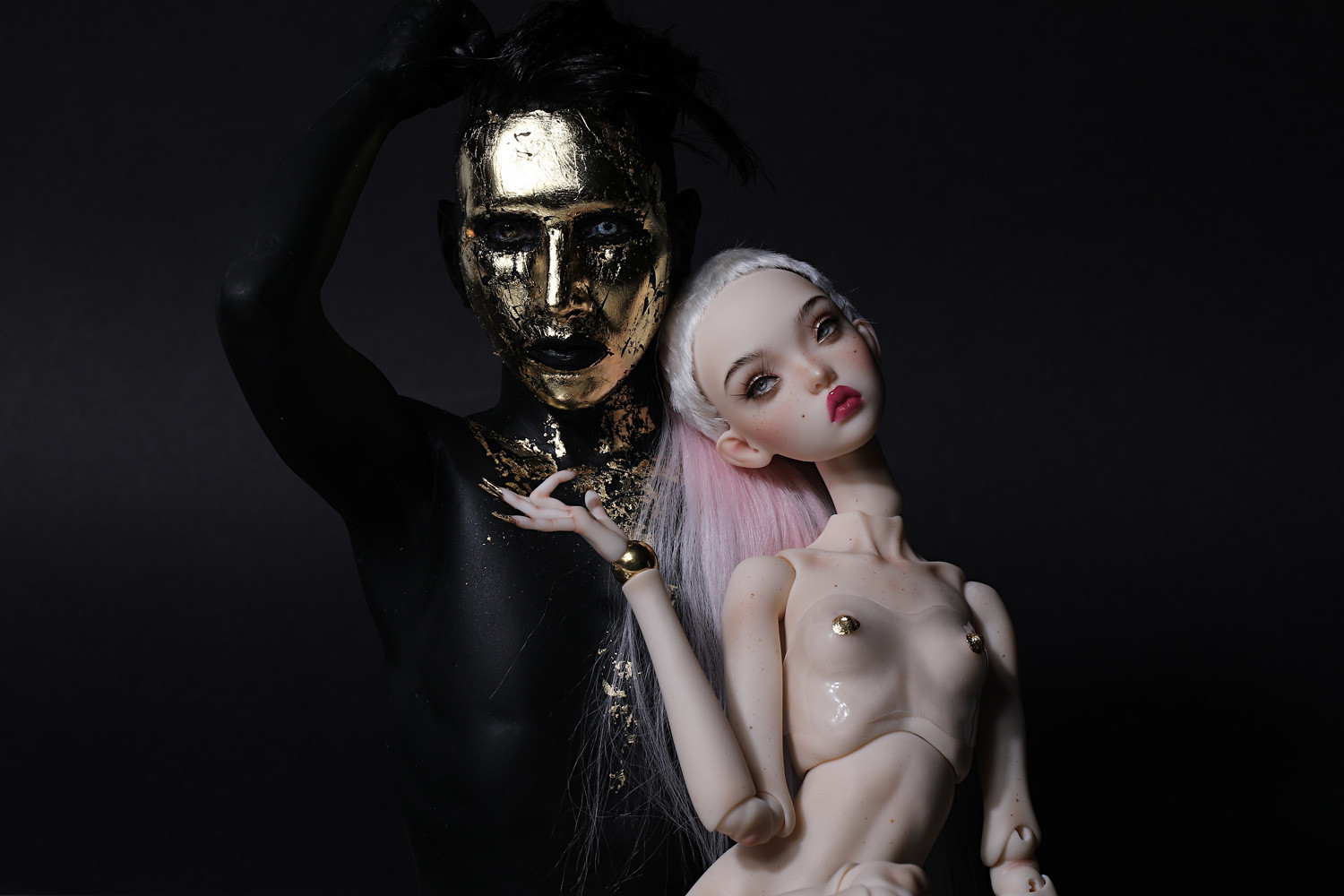 Born in the city of Perm and now living in St. Petersburg, twin sisters Ekaterina and Elena Popovy have been making dolls since 2004. Their early works had faces of popular idols of that time: Marilyn Manson, Dita von Teese, Madonna, John Galliano and others.
Collaboration to realize the dream
In 2002, the Popovy twins founded their brand, SISTERS, and now they collaborate with leading artists and fashion designers. Currently, Elena and Ekaterina are preparing for a big show in collaboration with celebrity fashion designer Michael Costello.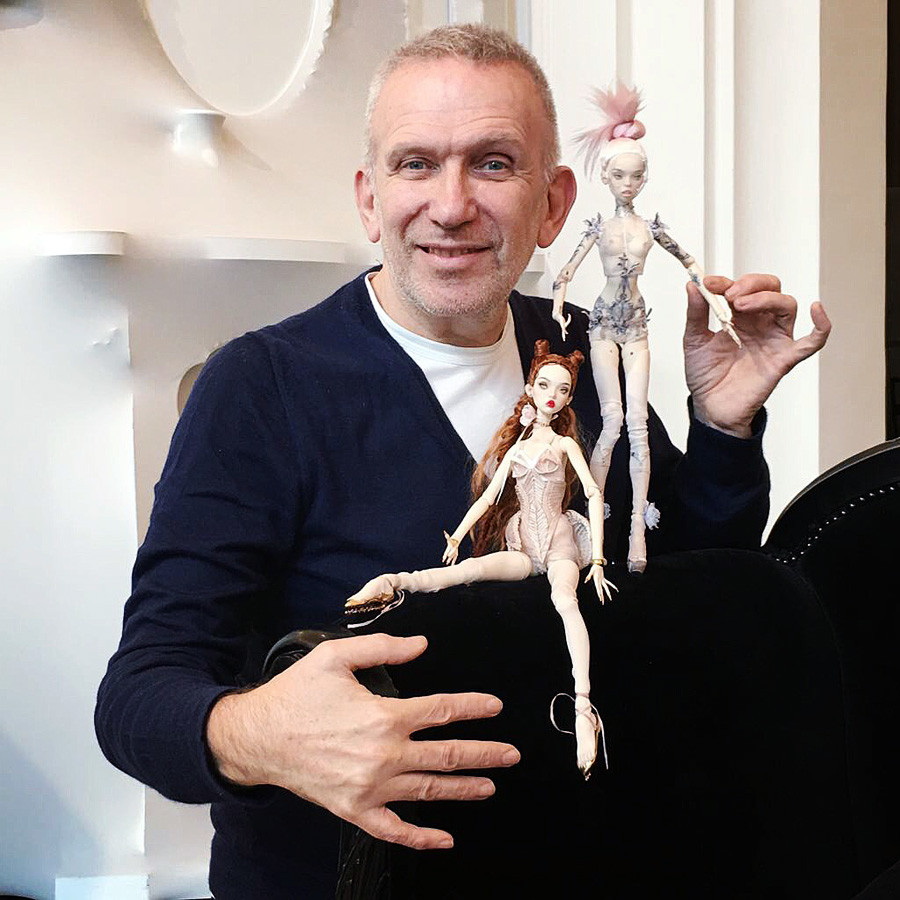 Jean Paul Gaultier with two of his dolls
Press photo
In 2017, Jean Paul Gaultier was keen to get his hands on these dolls, and so the sisters created two exclusively for the famous couturier. He has hair coloring that goes from pink to white on one wig, and so the sisters repeated this for him.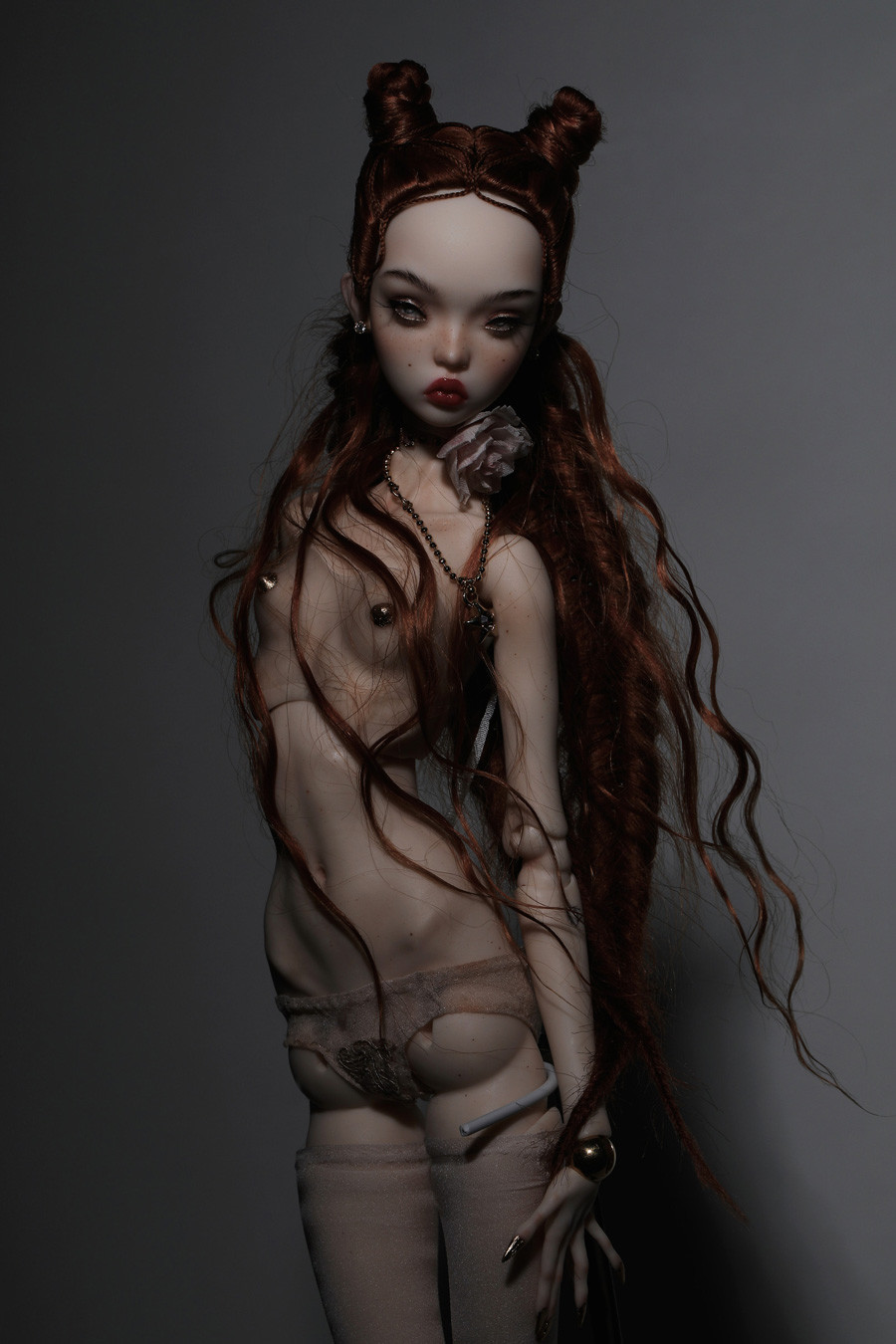 Popovy Sisters for Jean Paul Gaultier
Press photo
"For one of the dolls, Mr. Gaultier asked us to make golden hinges in the wrists and golden nails," said Ekaterina and Elena.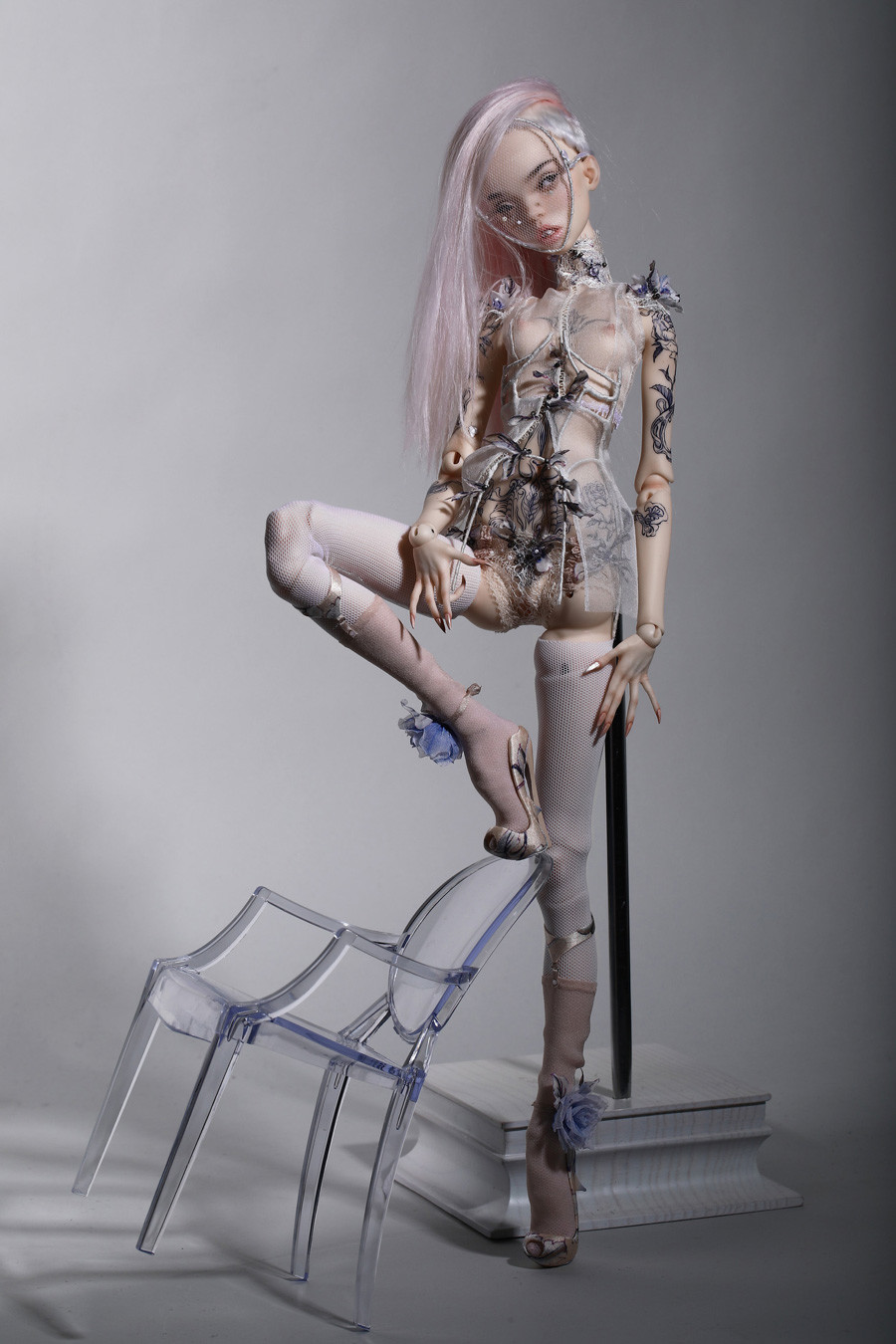 Popovy Sisters for Jean Paul Gaultier
Press photo
"For the second doll he asked to have a 3D tattoo growing from the body. We were told that he likes the herbal style of our tattoos."
East-West inspiration
Each of the sisters' collections reflects a different style and ethnic flavor. "Our main inspiration is nature because it's an unsurpassed designer," they said.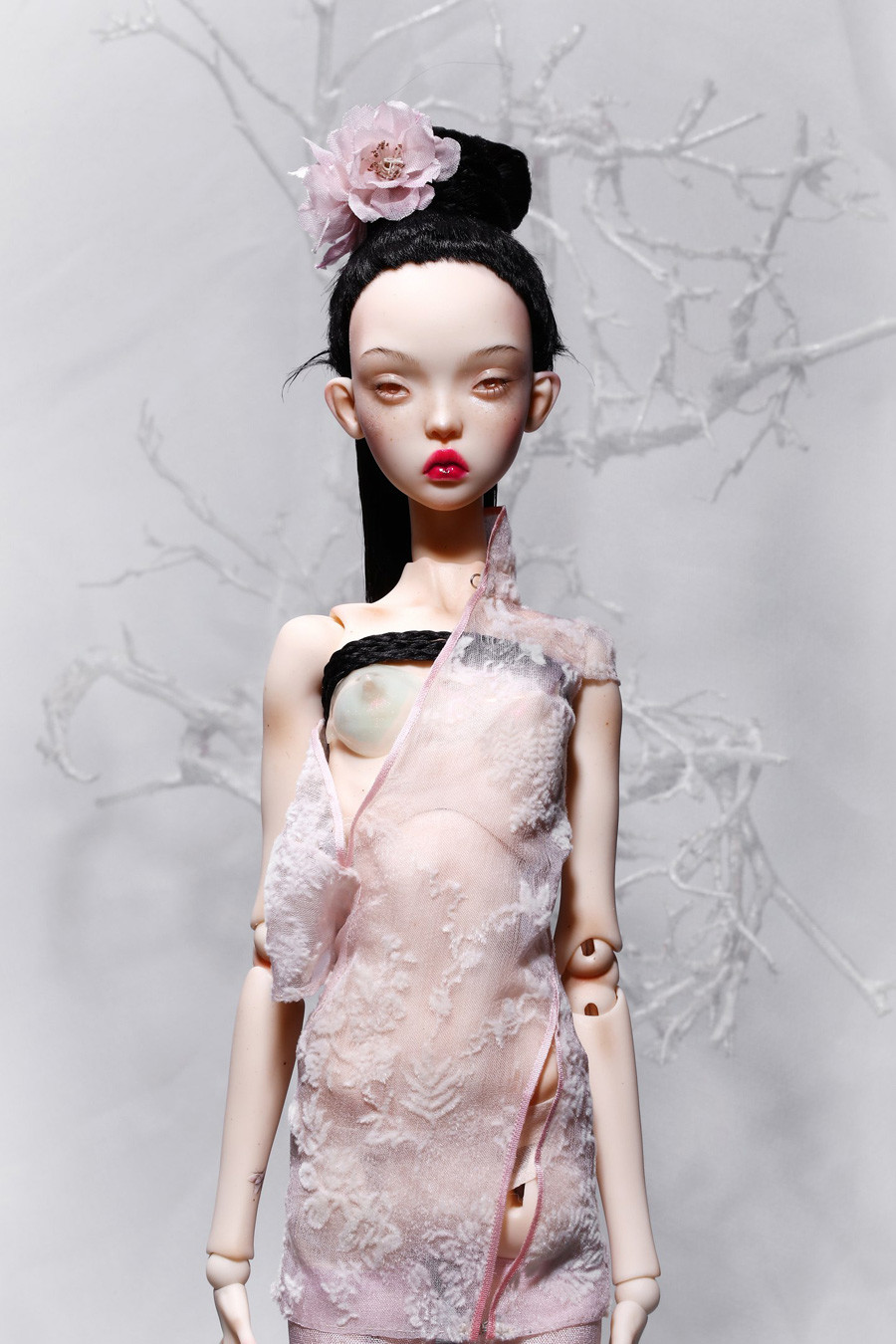 SAKURA cherry blossom (new 2018 release, limited edition)
Press photo
The sisters tried their hand with oriental dolls in one of their most recent collections, which was called 'Sakura.' Japanese graphic artist Tokato Yamomoto allowed the sisters to use fragments of his drawings for the doll's tattoo and body art.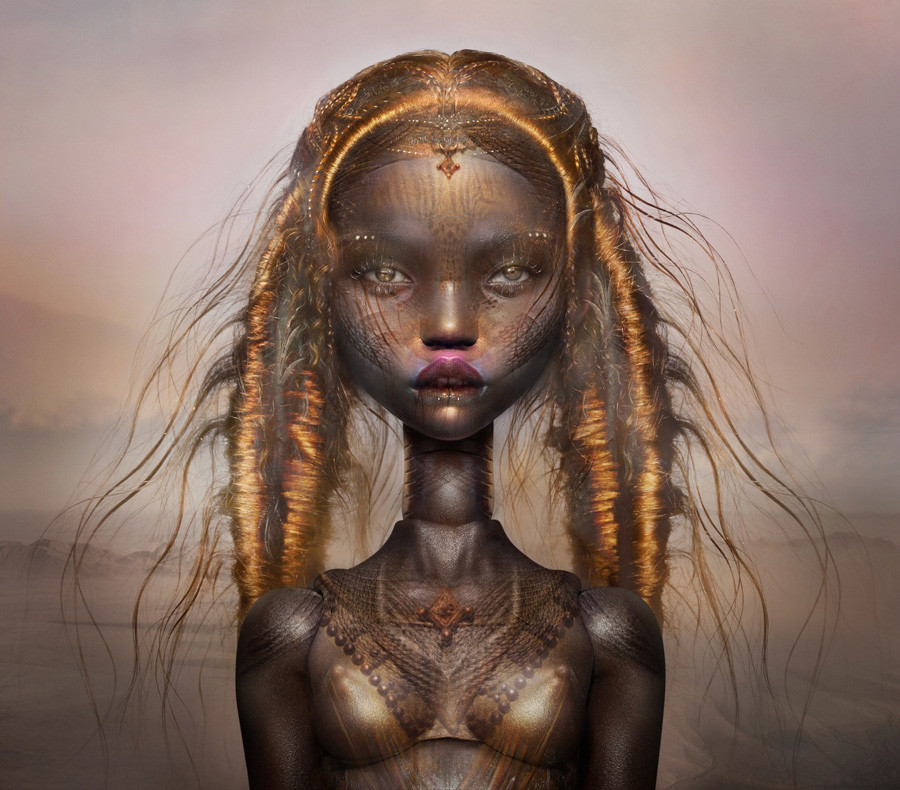 Popovy Sisters & Ingrid Baars collaboration print
Press photo
In 2018, the sisters released limited edition prints, with Dutch artist Ingrid Baars, called POP, which is inspired by African masks.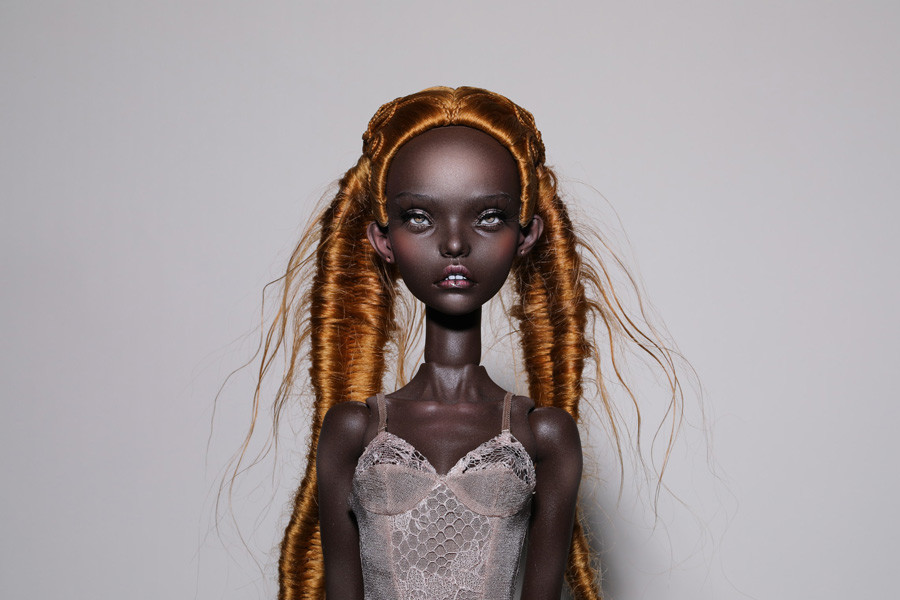 Popovy Sisters' doll that inspired Ingrid Baars for limited edition prints
Press photo
Following fashion trends
Without paying particular attention to fashion shows, the sisters several times noticed that their works keep pace with fashion trends.
For the presentation of their second doll prototype, the sisters made several wigs with multiple braids that interlace the body just like kinbaku [Japanese bondage], and they also sought to hide realistic naked bodies and to show its beauty.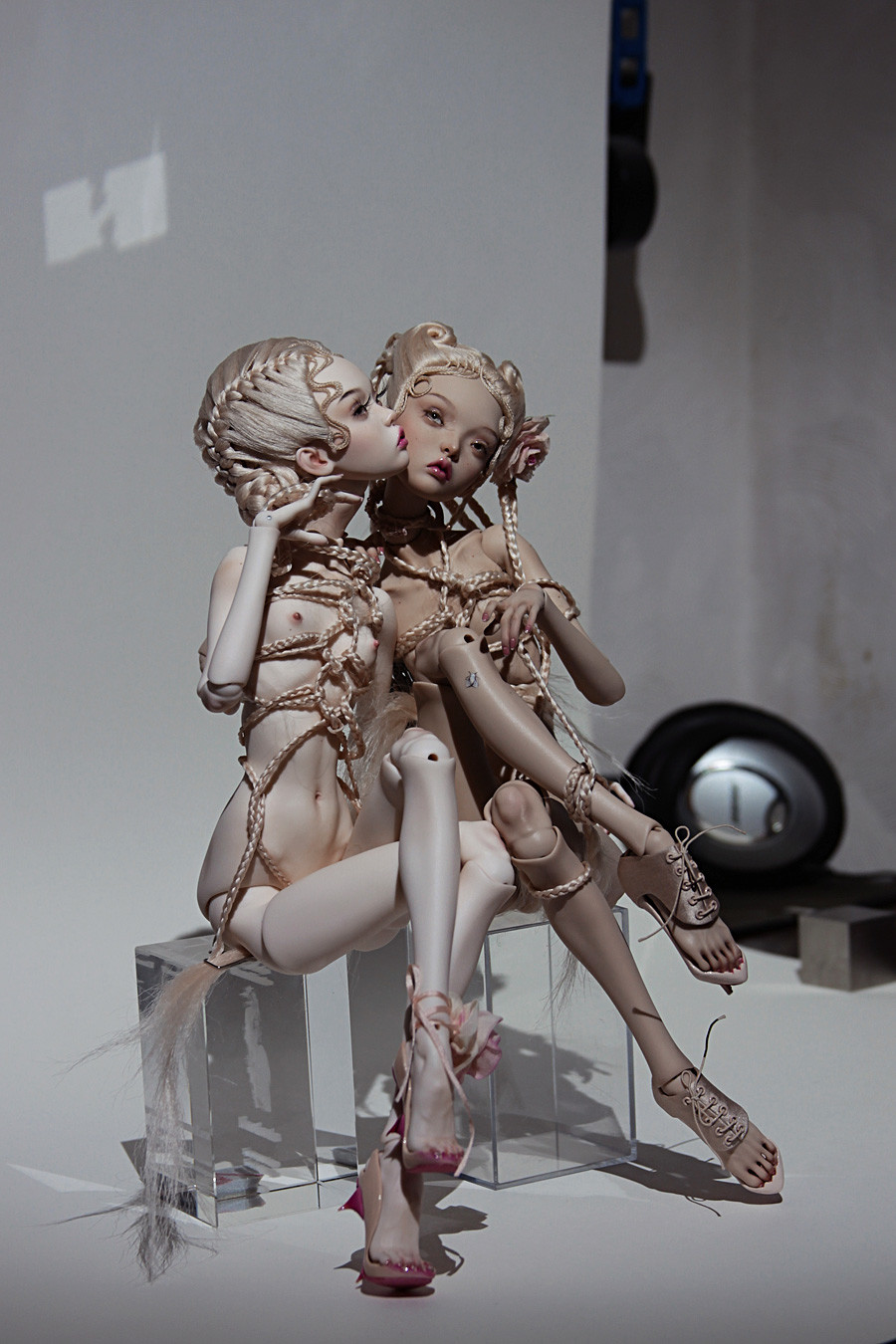 The second doll prototype
Press photo
About the same time British singer, FKA twigs, released "Pendulum," the video clip of which has a similar idea.
"Following trends takes place naturally, and we feel good about it because our main job is fashion design, and dolls are our models in miniature." The sisters say that they likely have a strong creative intuition.
Different from their dolls
Creating in the studio consumes nearly all their time, which is why their everyday dress is casual. But they have a few pair of Louis Vuitton shoes presented to them personally by the designer, Fabrizio Viti.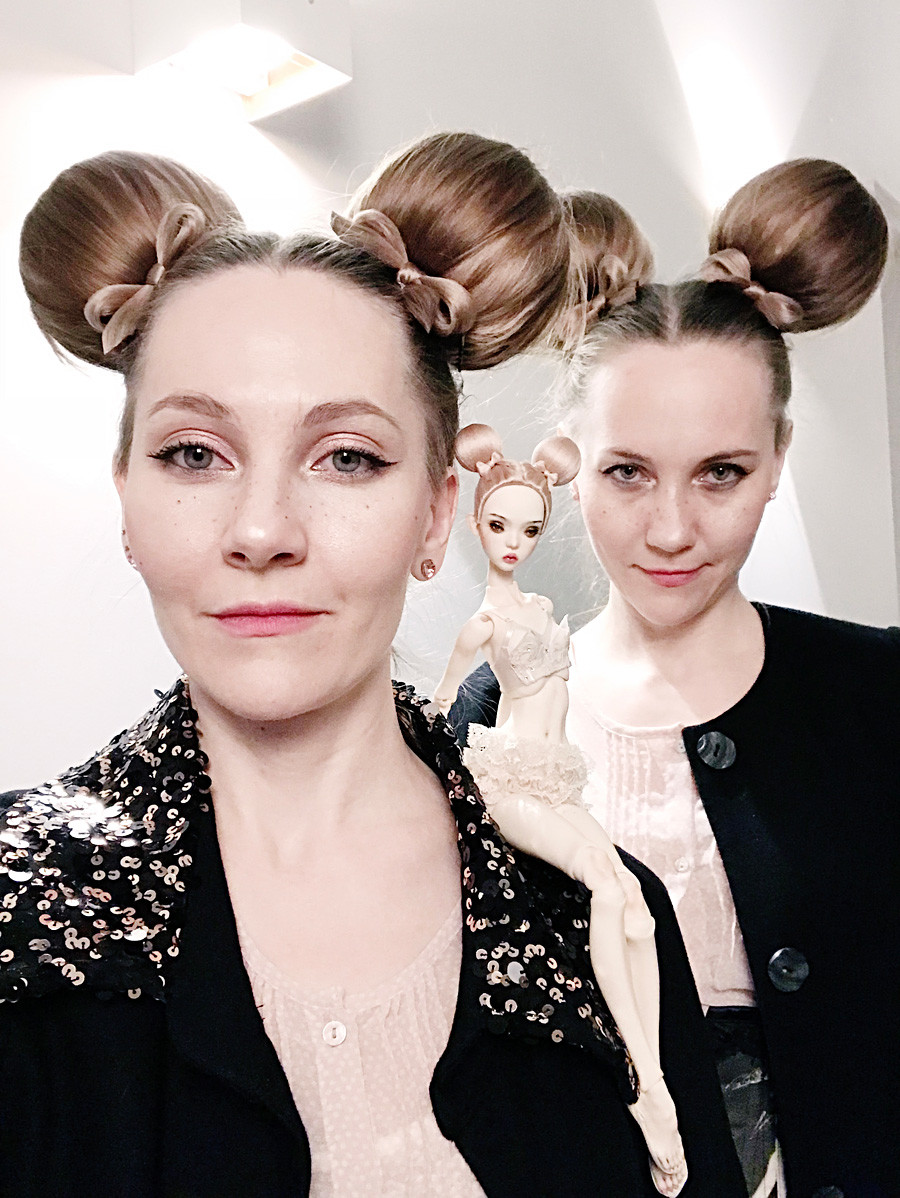 Popovy Sisters
Press photo
Next, they're thinking to create a couple of doll outfits for themselves. We can't wait to see what they choose.
Read more: You've probably seen matryoshka dolls, but you haven't seen THESE imaginative matryoshka
If using any of Russia Beyond's content, partly or in full, always provide an active hyperlink to the original material.