10 impressionist paintings showing Soviet life through rose-tinted spectacles
Yuri Pimenov towed the party line when it came to Soviet realism – he created scenes from idyllic life in the USSR, the Zeitgeist - but are is scenes accurate?
1. 'Triptych. Workers of the Uralmash Plant,' 1934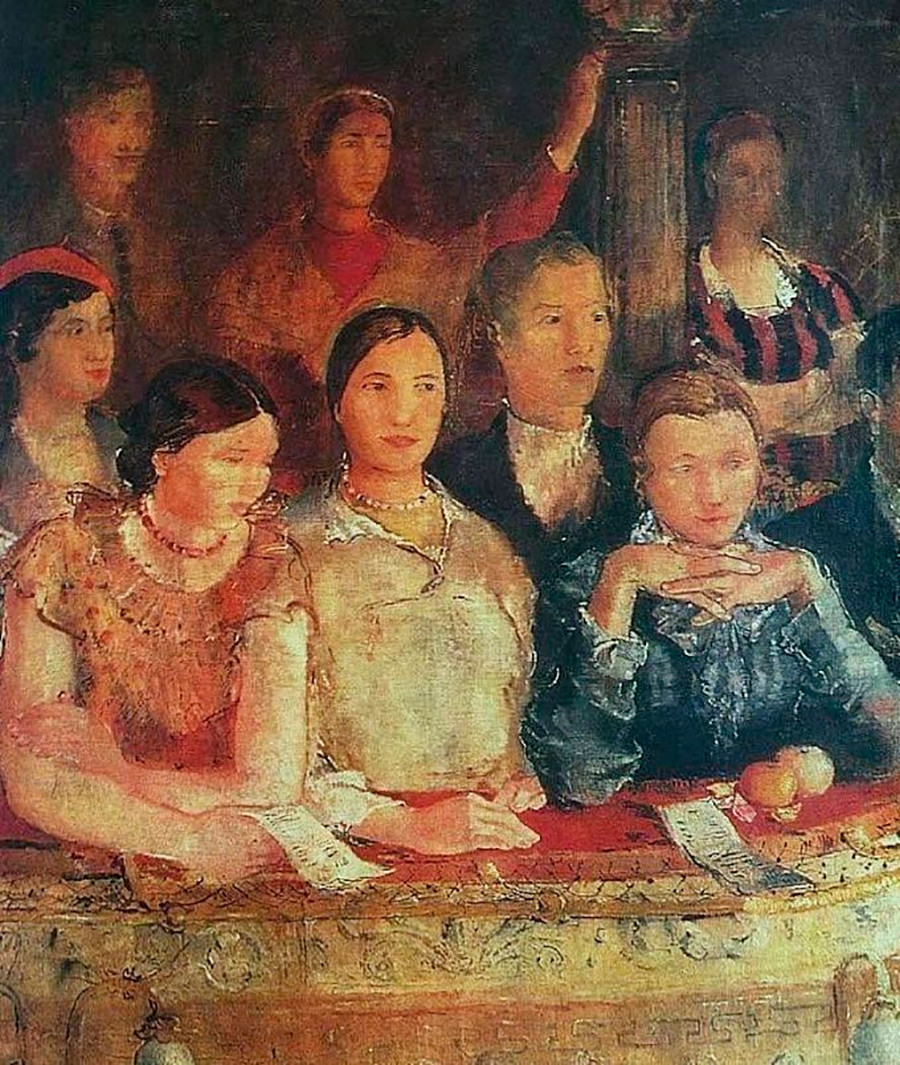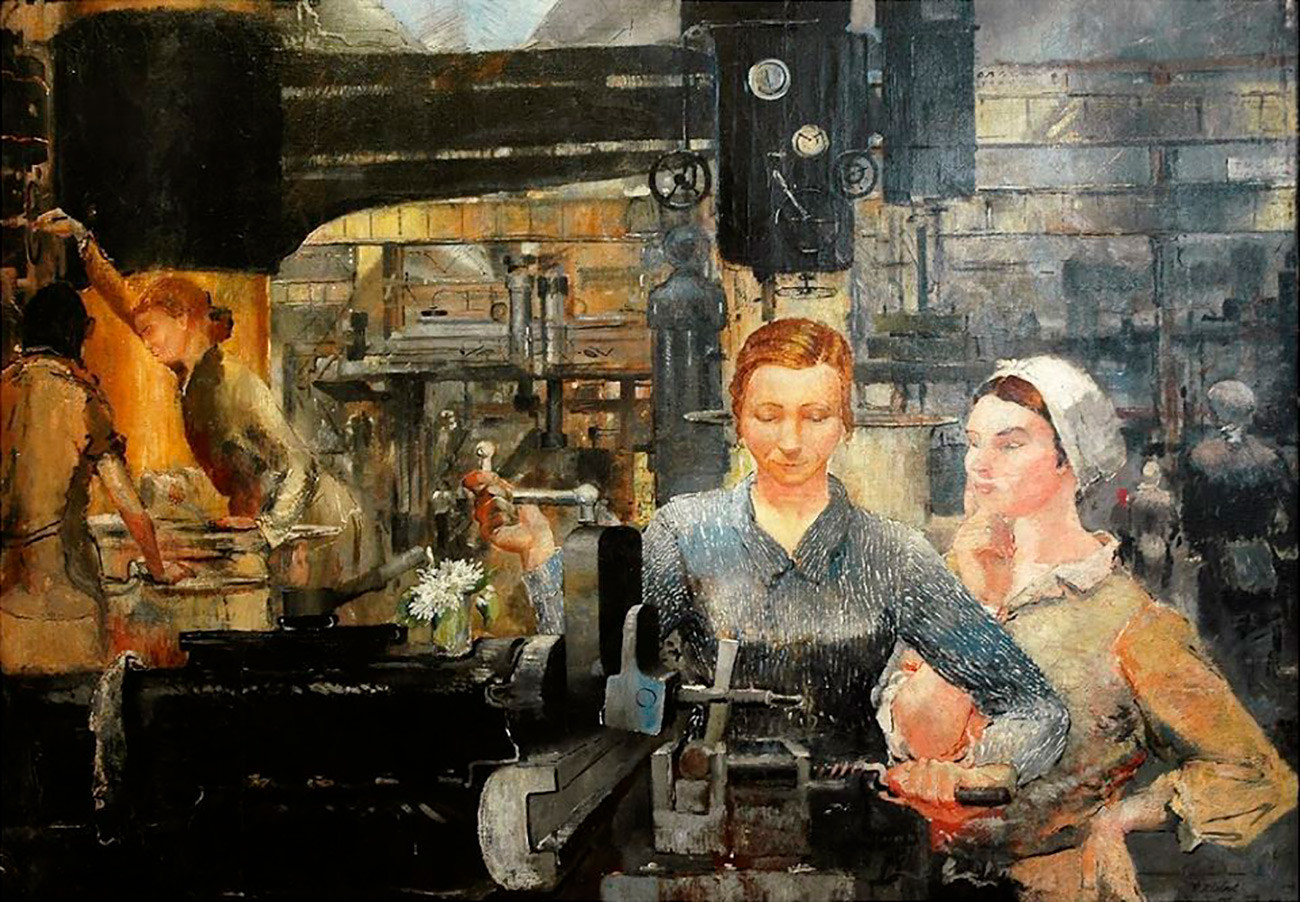 Central part: Workers at Uralmash
Yuri Pimenov/Yekaterinburg Museum of Fine Arts
Right part: Tea time
Yuri Pimenov/Yekaterinburg Museum of Fine Arts
Labor feats were among the main topics focused on by Soviet artists. Yuri Pimenov was among those who glorified the life of heroic workers. The three parts of this canvas show women in the theater, at work, and drinking tea at home.
2. 'New Moscow,' 1937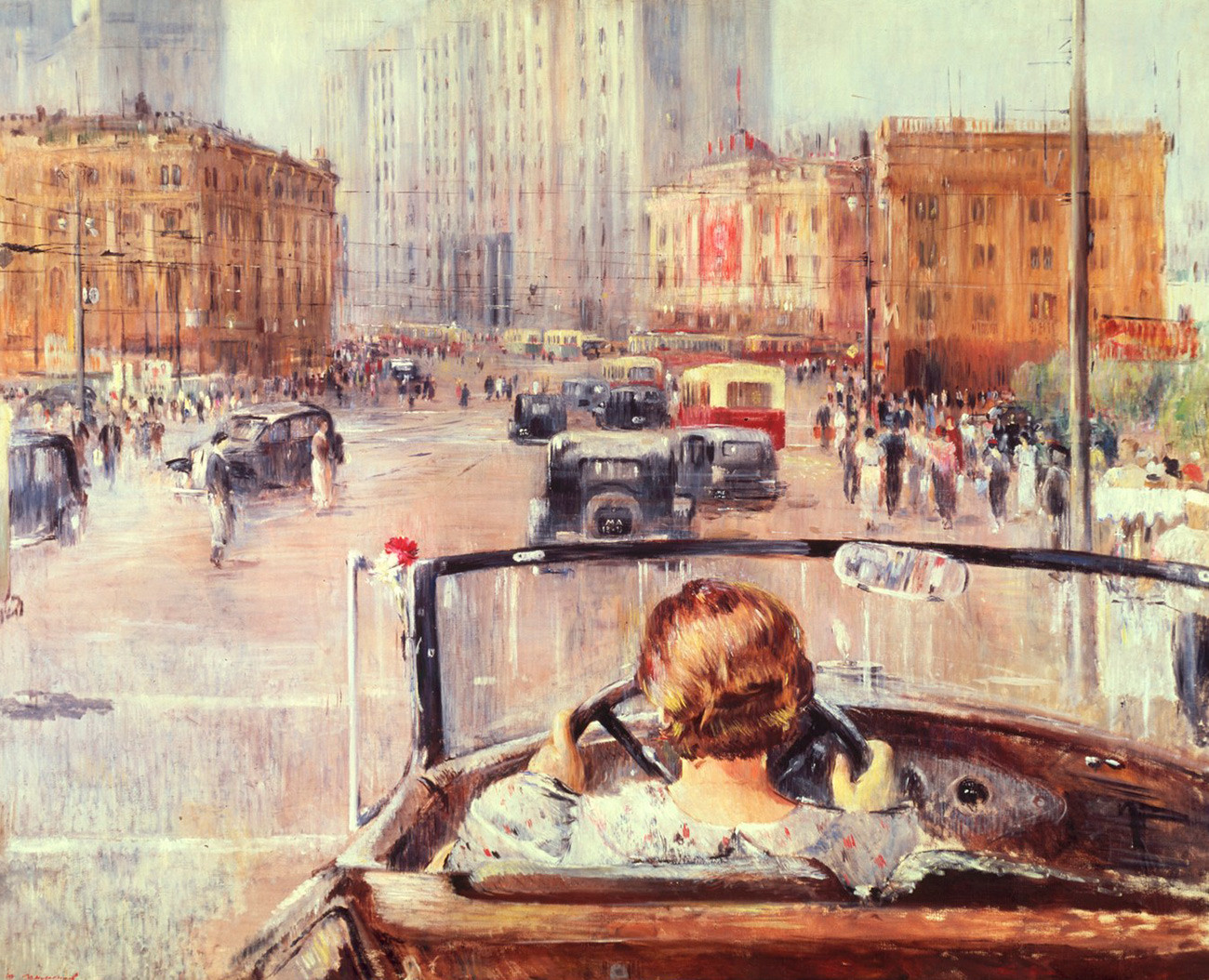 Yuri Pimenov/State Tretyakov Gallery
Probably the most famous painting by Yuri Pimenov is his "New Moscow,"' an example of quintessential socialist realism. In the 1930s Pimenov painted many beautiful views of Moscow, which was undergoing massive renovation work, spearheaded by Stalin. A woman driving was a rare thing and symbolised a new era. The painting is an optimistic view of the future, while in reality the 1930s were the darkest years of Stalin's purges.
3. 'Front Road,' 1944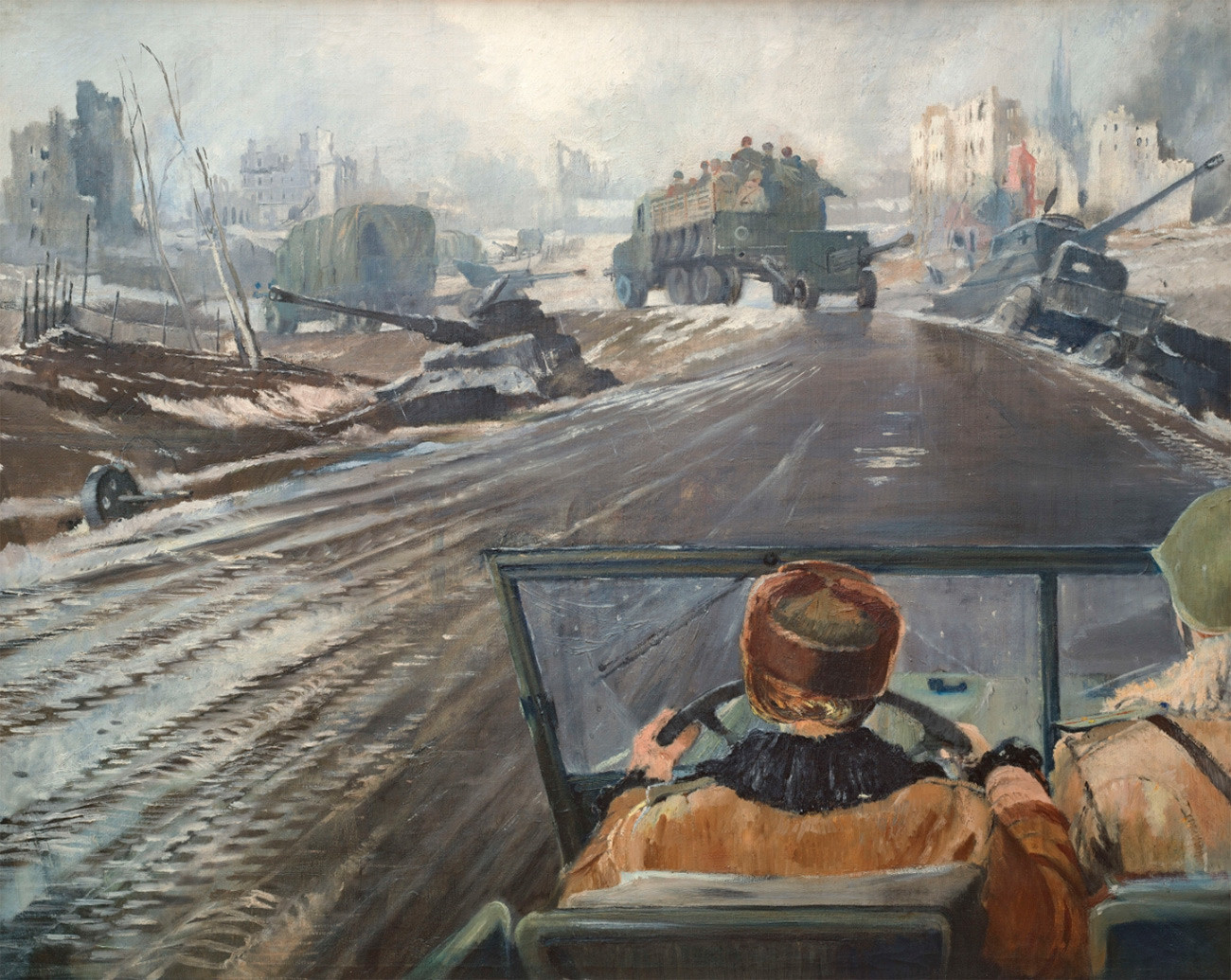 Yuri Pimenov/State Russian Museum
In the 1940s Pimenov turned to portraying war. In this image showing the frontline of WWII the artist uses the same composition evident in his "New Moscow" work. The method highlights the contrast between war and peacetime. There is no happy future ahead – only war.
4. 'Spring Window,' 1948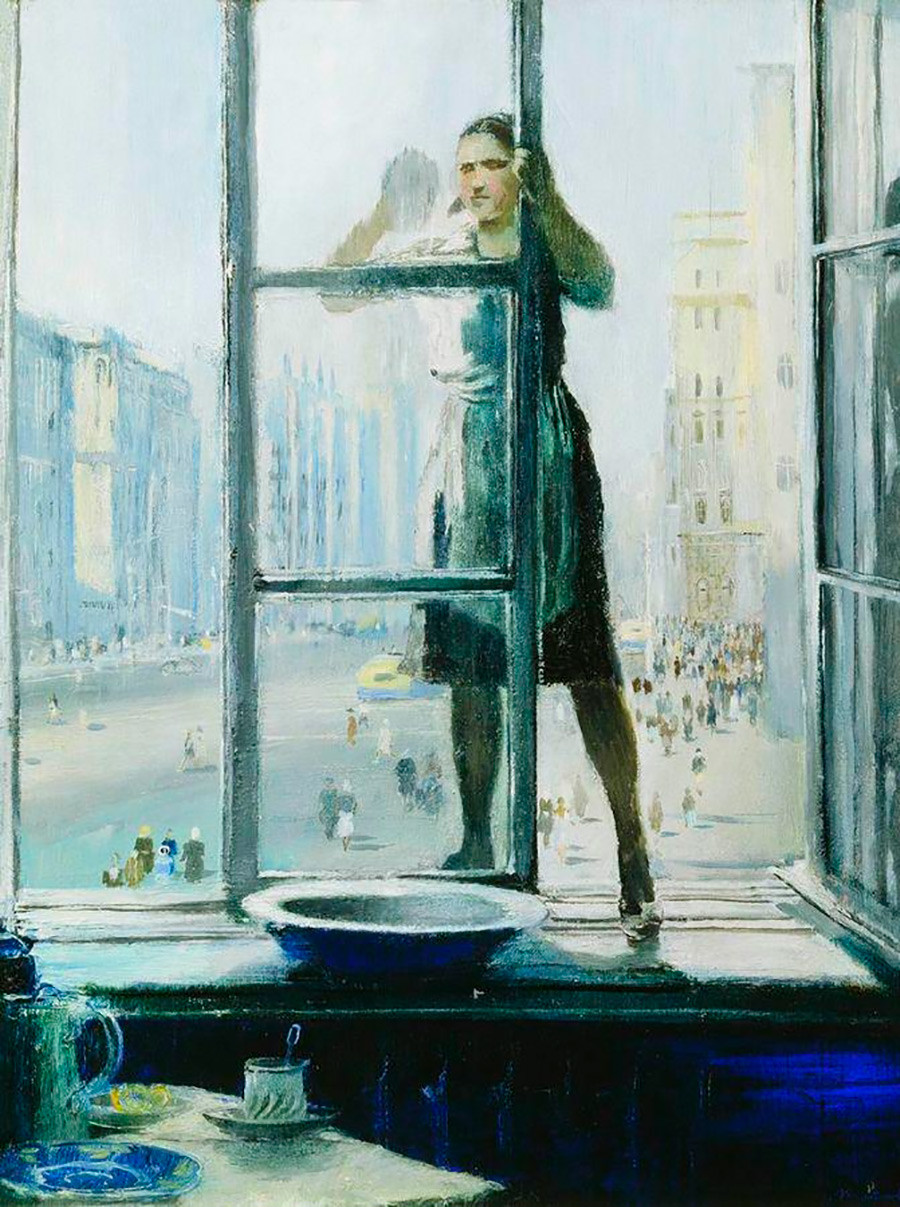 Yuri Pimenov/The P.M.Dogadin Astrakhan State Art Gallery
The artist once recalled he was once asked why he always drew women workers in dirty clothes. People thought it was a state order, but Pimenov saw poetry in grubby overalls.
5. 'District of Tomorrow,' 1957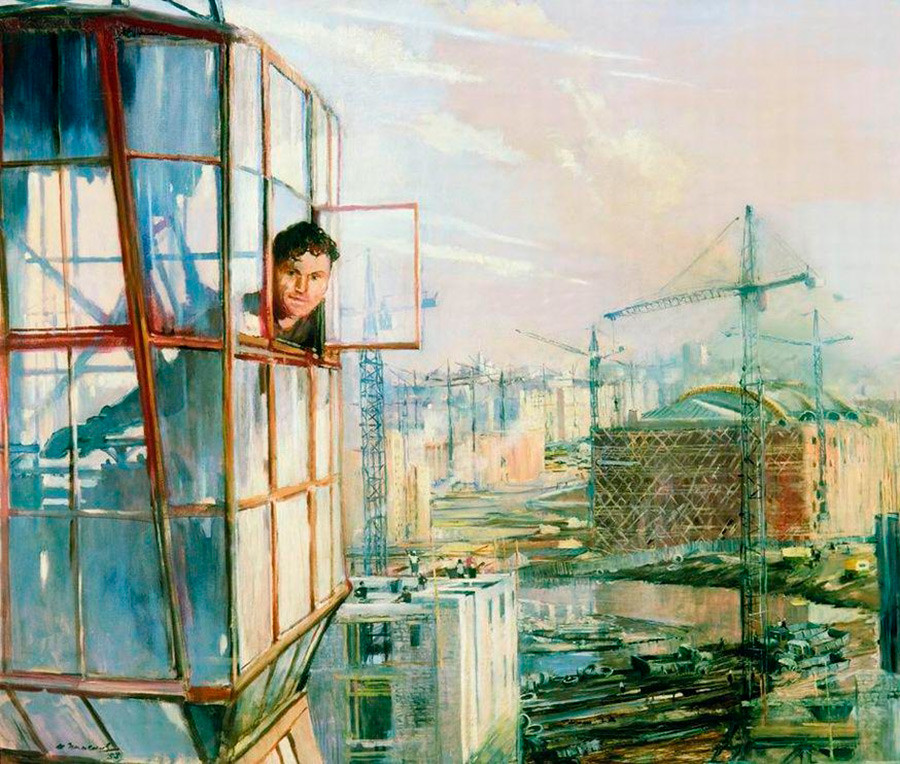 Yuri Pimenov/State Tretyakov Gallery
All official Soviet art was essentially propaganda and artists were encouraged to romanticize the massive construction works of the post-war 1950s. People looking forward to a new life tomorrow were depicted by Pimenov.
6. 'Waiting,' 1959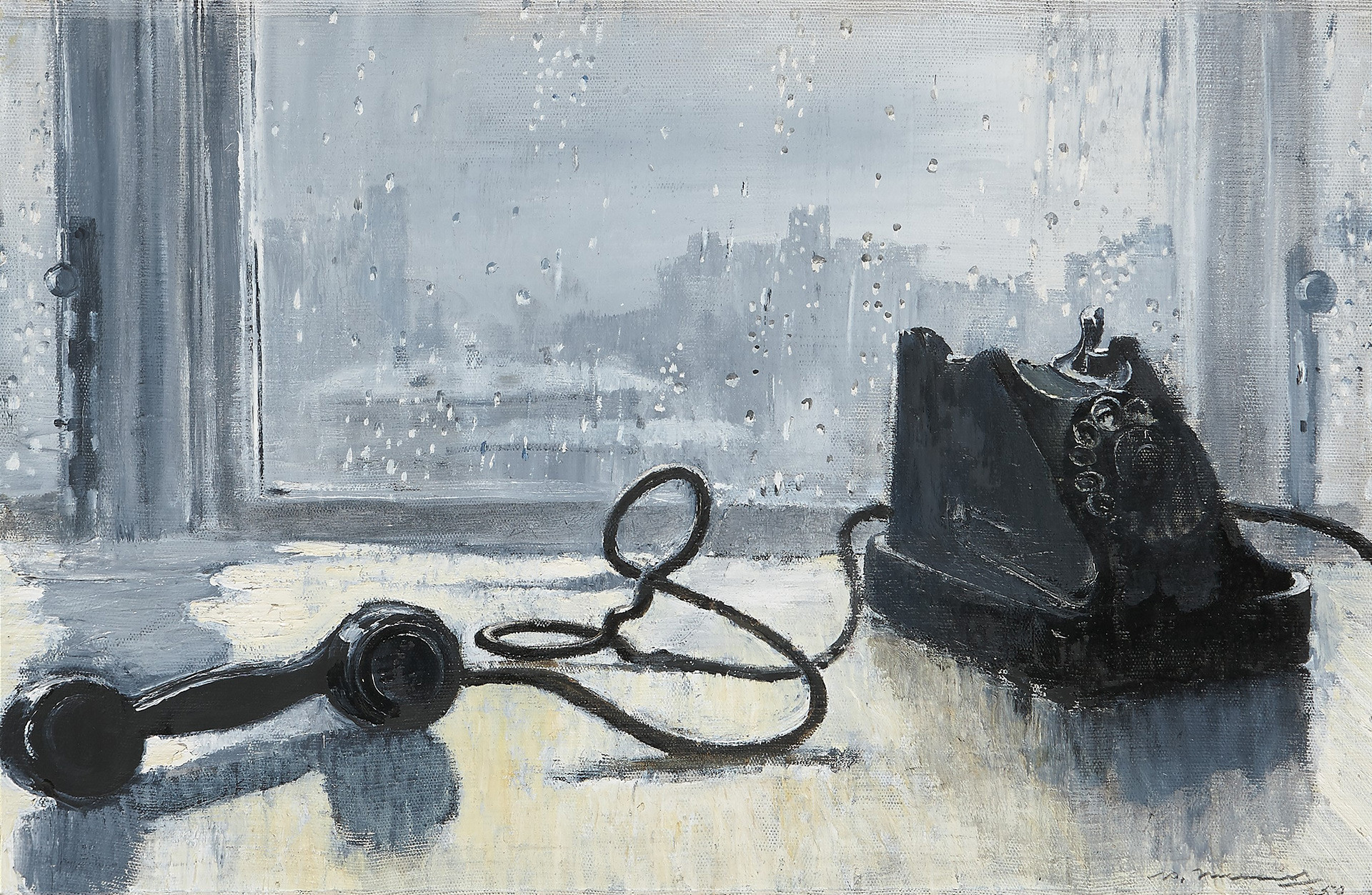 Yuri Pimenov/State Tretyakov Gallery
When Khrushchev's Thaw started, Pimenov turns his attention to psychology, showing ordinary people's feelings and emotions.
7. 'Wedding on Tomorrow Street,' 1962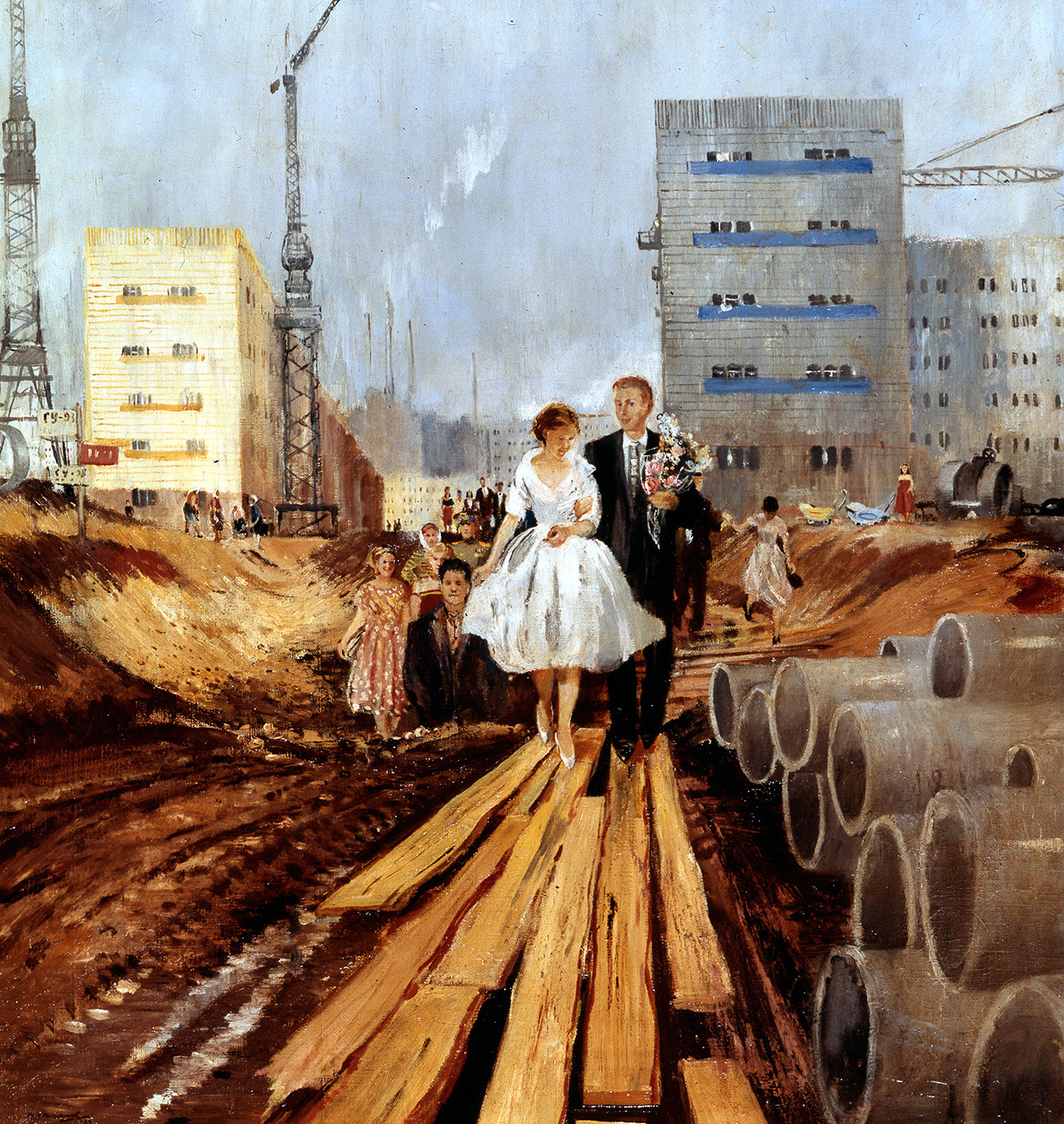 Yuri Pimenov/State Tretyakov Gallery
Pimenov and his peers created an association of artists who reflected the ideas of communism and socialism in their works. Happy healthy people and the building of a new country – just like on this canvas.
8.'Morning in the city,'1964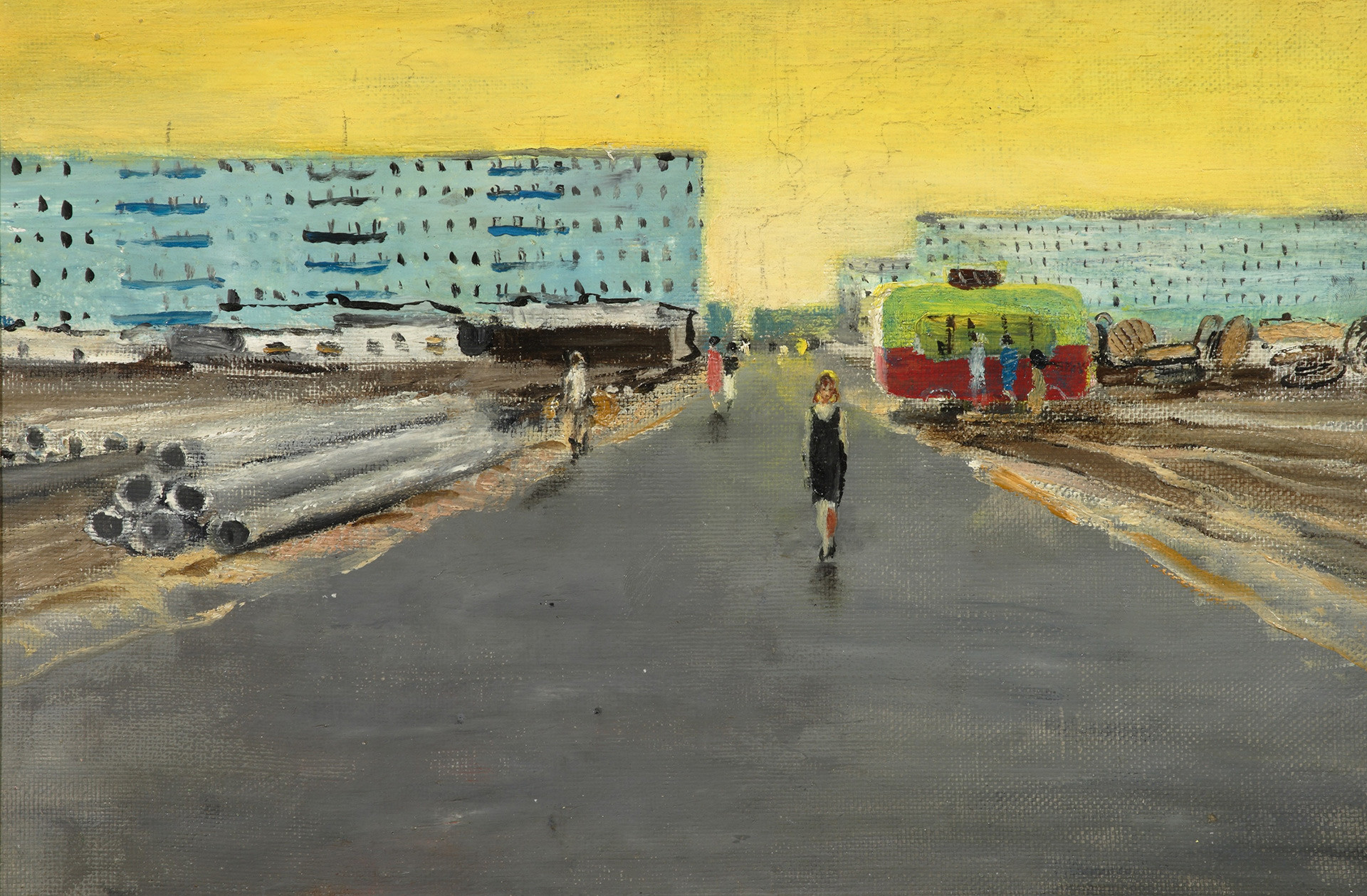 Yuri Pimenov/Institute of Russian Realist Art
Pimenov dedicated a series of paintings, New Districts, to housing construction. And he never gave up drawing his favorite Moscow sketches.
9. 'Lyrical Housewarming,' 1965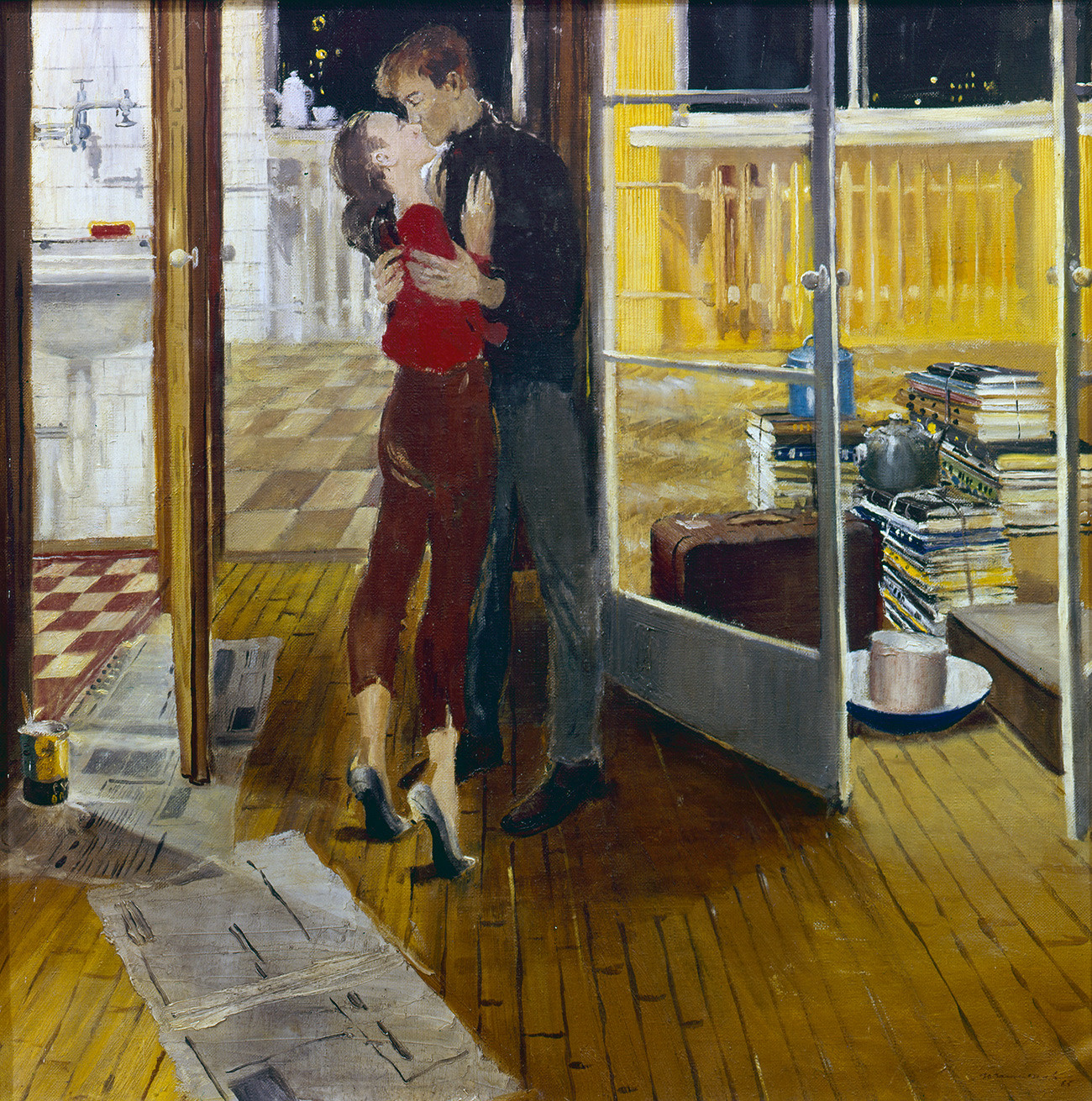 Sputnik
And what happens after big construction works end? People move from crowded dorms and communal living areas into their own new apartments. Finally they have space for a private life.
10. 'Stewardess,' 1973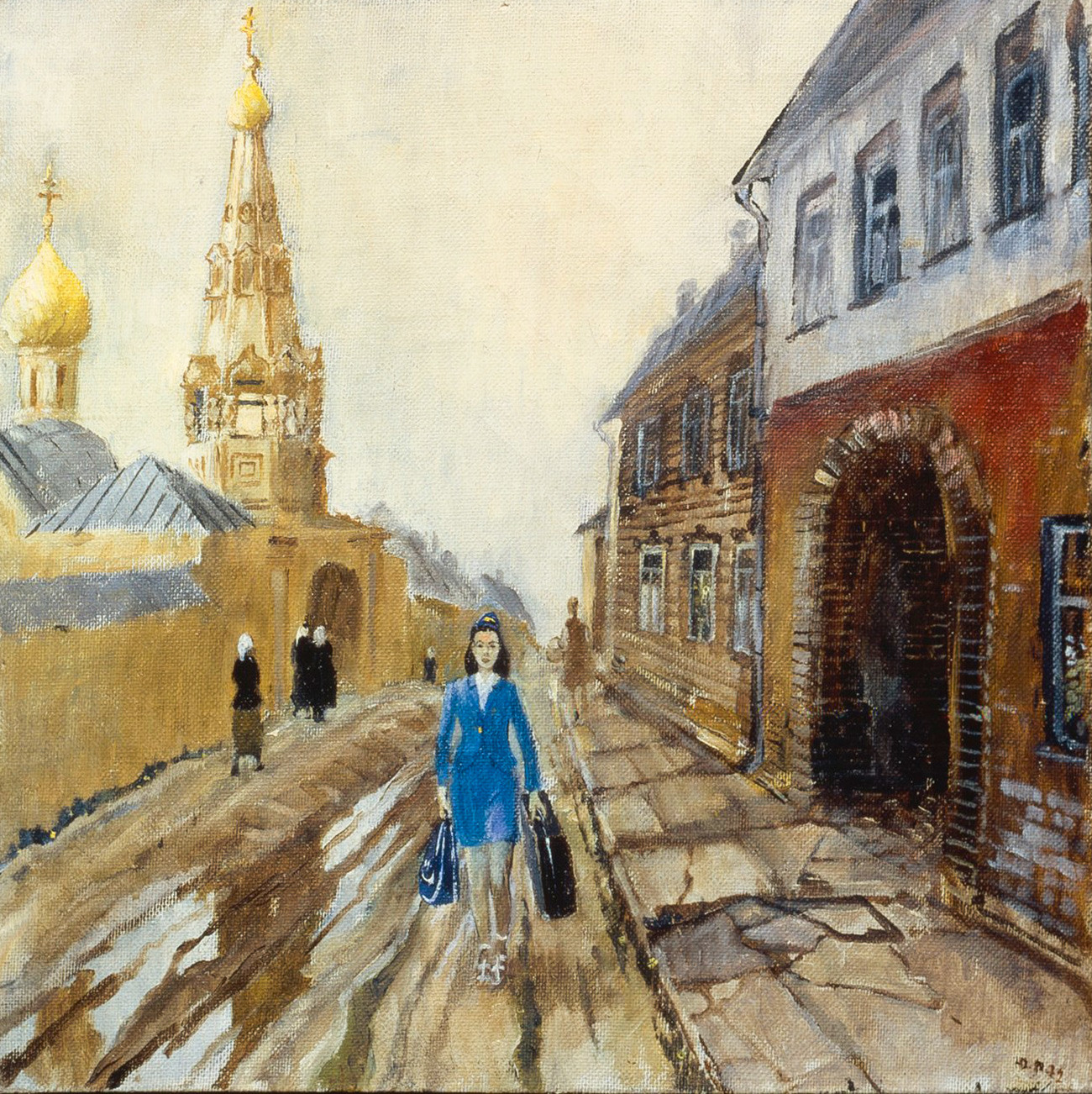 Global Look Press
Pimenov called himself a "realistic impressionist." He wanted to catch every single moment: From how people started their mornings to how they traveled back home. Loads of his paintings also portrayed Moscow's contrasting cityscapes.
Read more: How to become an expert in Russian art
If using any of Russia Beyond's content, partly or in full, always provide an active hyperlink to the original material.