How Diaghilev first staged 'The Sleeping Beauty' ballet in Europe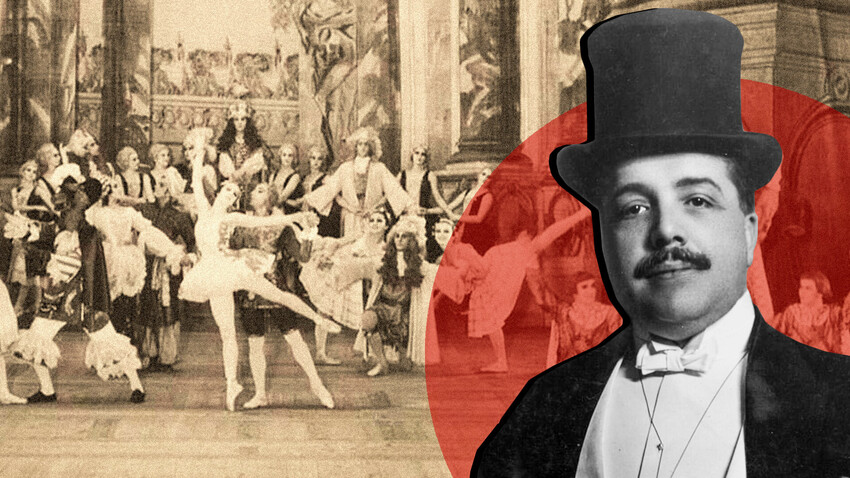 In the history of world culture, Sergei Diaghilev and his Ballets Russes represent a leap into the future and search for new ideas and forms. Therefore, Diaghilev saw this classical ballet, which was choreographed by Marius Petipa, as an exceptional experiment.
Russian impresario Sergei Diaghilev didn't intend his project for Paris and London to be uncompromising. In 1908, when preparing for the first "Russian Season" Diaghilev was very keen to include one of the ballets originally staged by the classical St. Petersburg choreographer Marius Petipa. But circumstances conspired against it - in Paris, Russian ballet was regarded as avant-garde art, expressing the most daring and modern meanings and forms.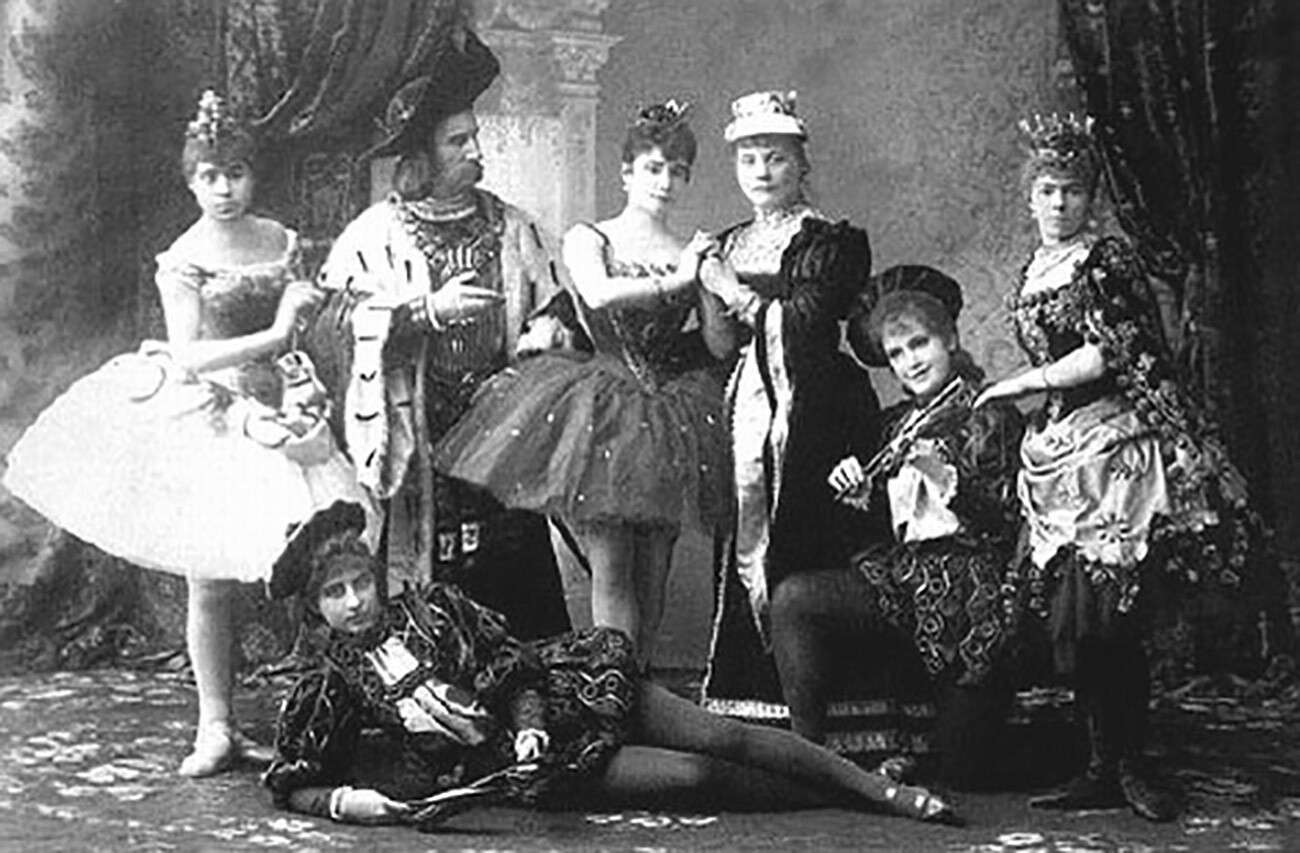 Nevertheless, Diaghilev didn't give up the idea of presenting classical Russian ballet to the world. He had to wait more than 10 years, and when in 1921, owing to a fortuitous set of circumstances, his company found itself without a choreographer, Diaghilev realized that the perfect moment had arrived. His choice fell on "The Sleeping Beauty" that was set to music by Pyotr Tchaikovsky.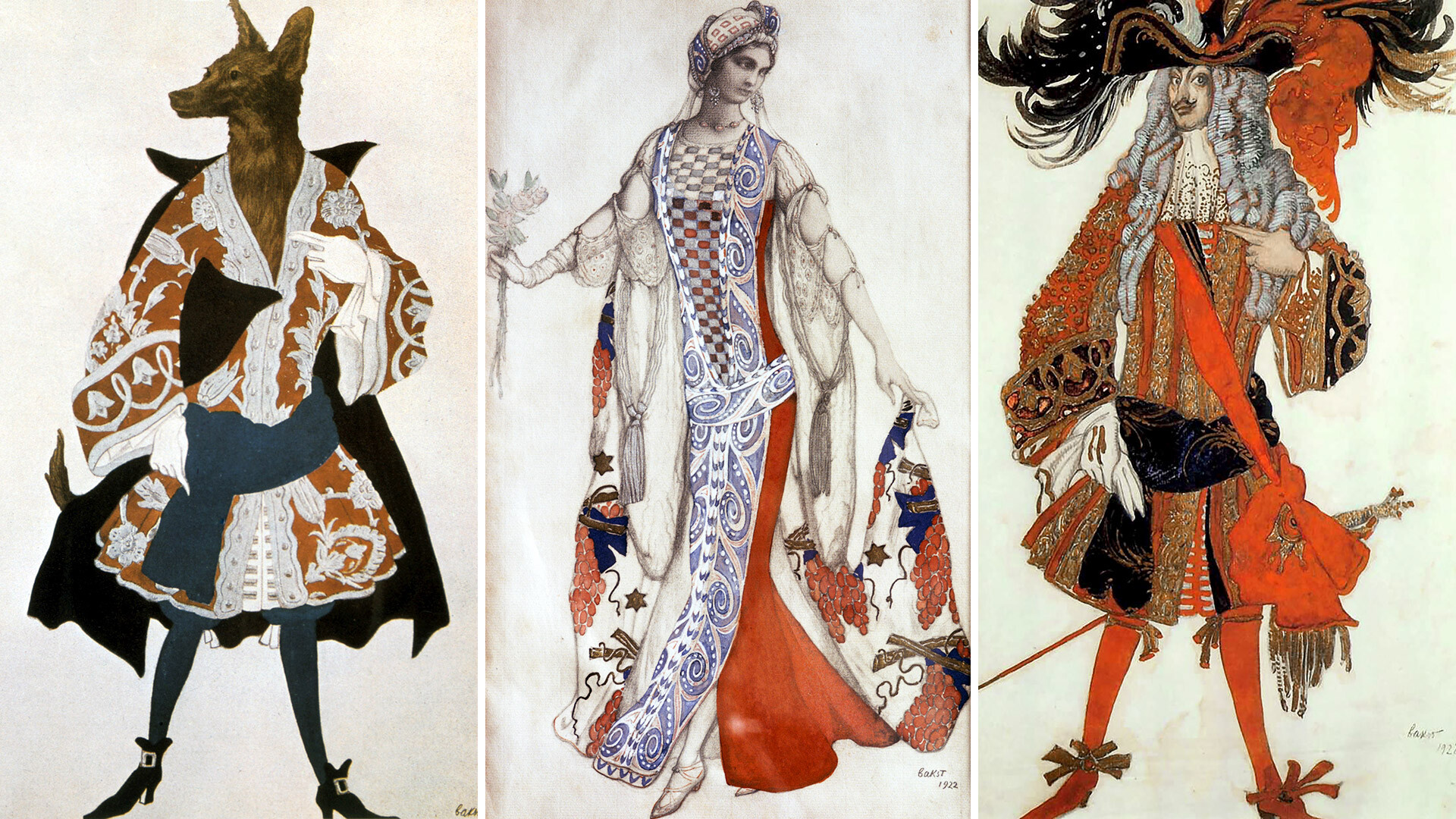 Costume design by Leon Bakst for 'The Sleeping Beauty'.
Universal History Archive/Getty Images
"An unforgettable day! For three hours I was in a magical dream, intoxicated by fairies and princesses, magnificent palaces shimmering with gold and the allure of fairy tales… My whole being seemed to echo these rhythms, this radiant and fresh flow of beautiful and already familiar melodies…" was how Léon Bakst, the artist who was invited to work on the future production, recalled upon seeing the ballet for the first time.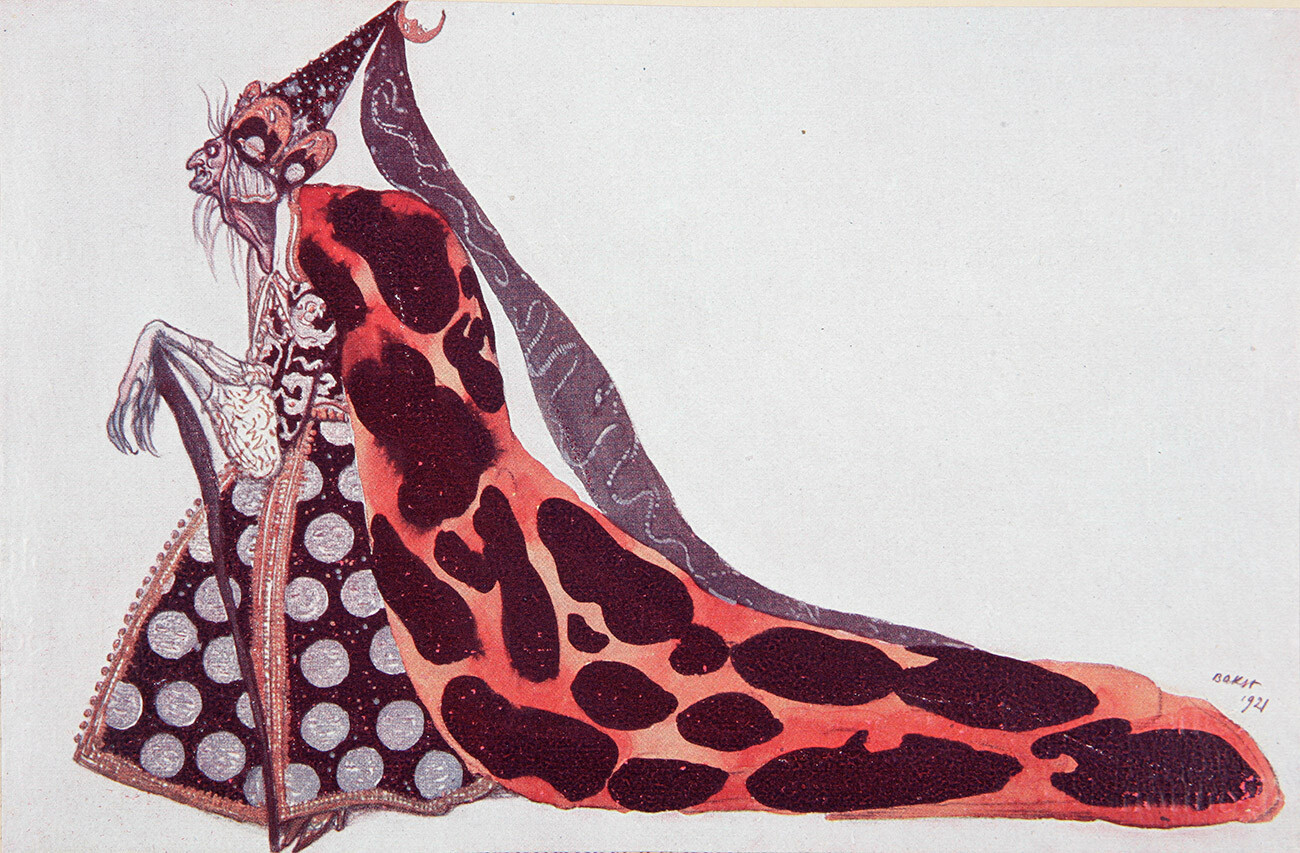 Leon Bakst design for the costume of Carabosse.
Public Domain
The artist was regarded as co-choreographer of "The Sleeping Beauty" - a ballet in three acts with prologue and apotheosis. Diaghilev presided over a truly lavish production, with five changes of scenery and three hundred or so costumes. Serge Grigoriev, the régisseur for the Diaghilev company, recalled that the impresario was so taken with the project that he prepared for it as though it had been his very first season. But it was destined to be staged not in Paris but in London, where Diaghilev managed to secure £20,000 for the production - a fantastic sum for the time.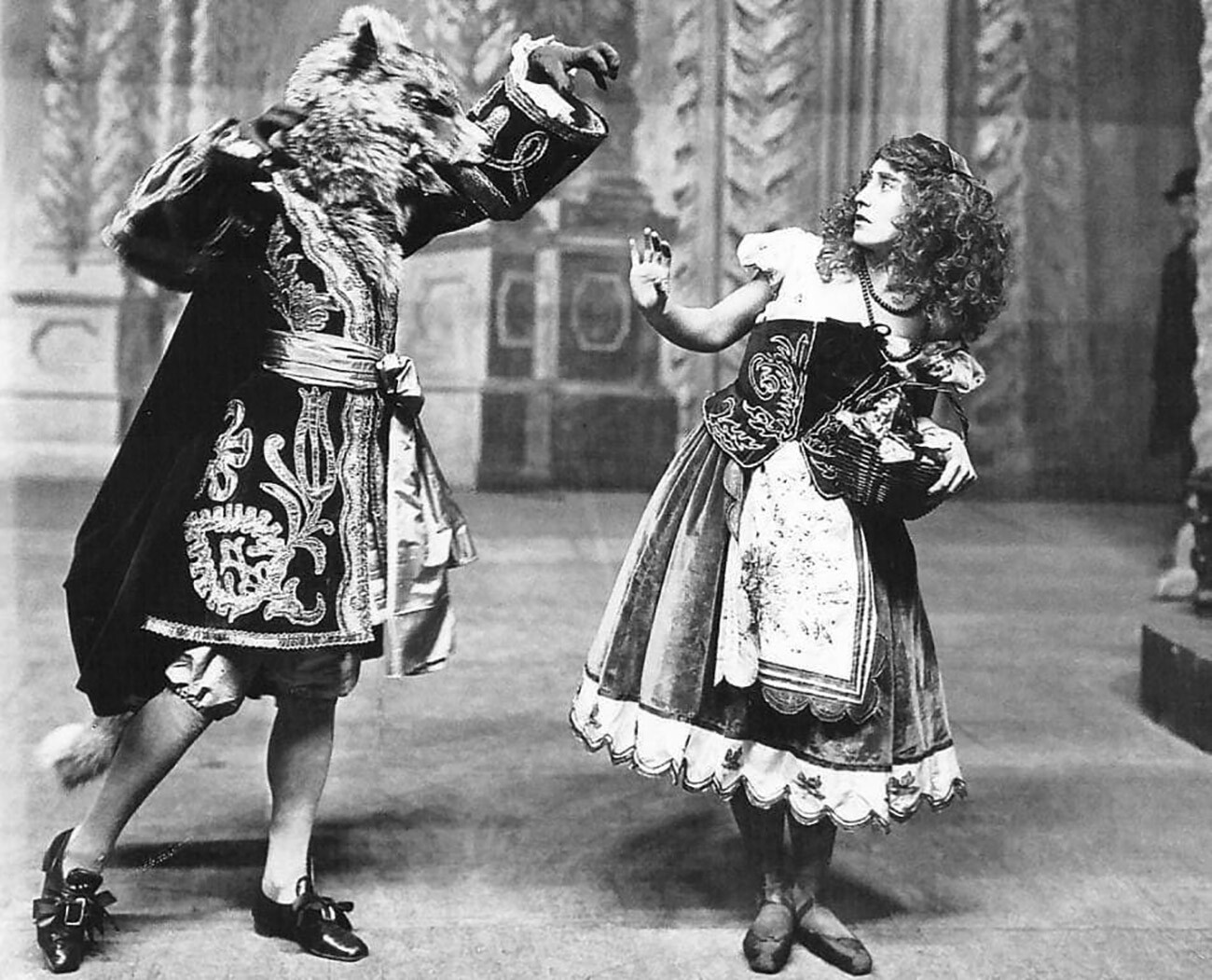 A scene from the ballet with the Red Riding Hood and the Wolf
Public Domain
Circumstances unfolded favorably for Diaghilev. At that moment, the Mariinsky Theater's director, Nikolai Sergeyev, turned up in Paris, where the Ballets Russes were based. Sergeyev had a thorough knowledge of the ballet and had taken the choreographic records for it out of Bolshevik Russia. He took on the job of staging it. Diaghilev managed to get leading Imperial Ballet dancers Lyubov Yegorova and Vera Trefilova for the role of Princess Aurora. Even more significant, from Russia he managed to hire Olga Spessivtseva, who was on her way to becoming a new international star.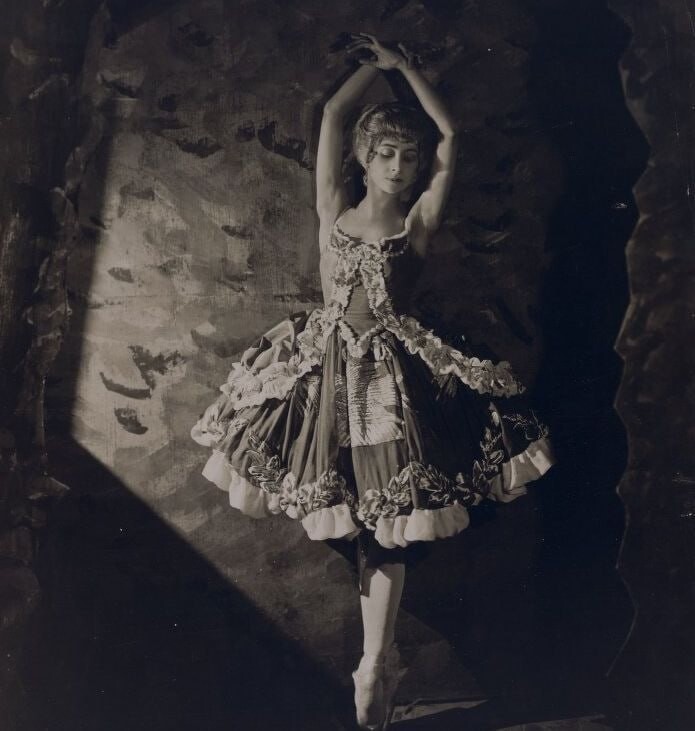 Ballerina Olga Spessivtseva
Public domain
Despite the fact that Diaghilev regarded "The Sleeping Beauty" as a masterly and complete work, he decided to introduce a number of innovations - individual Tchaikovsky numbers were re-orchestrated by Igor Stravinsky and choreographed by Bronislava Nijinska.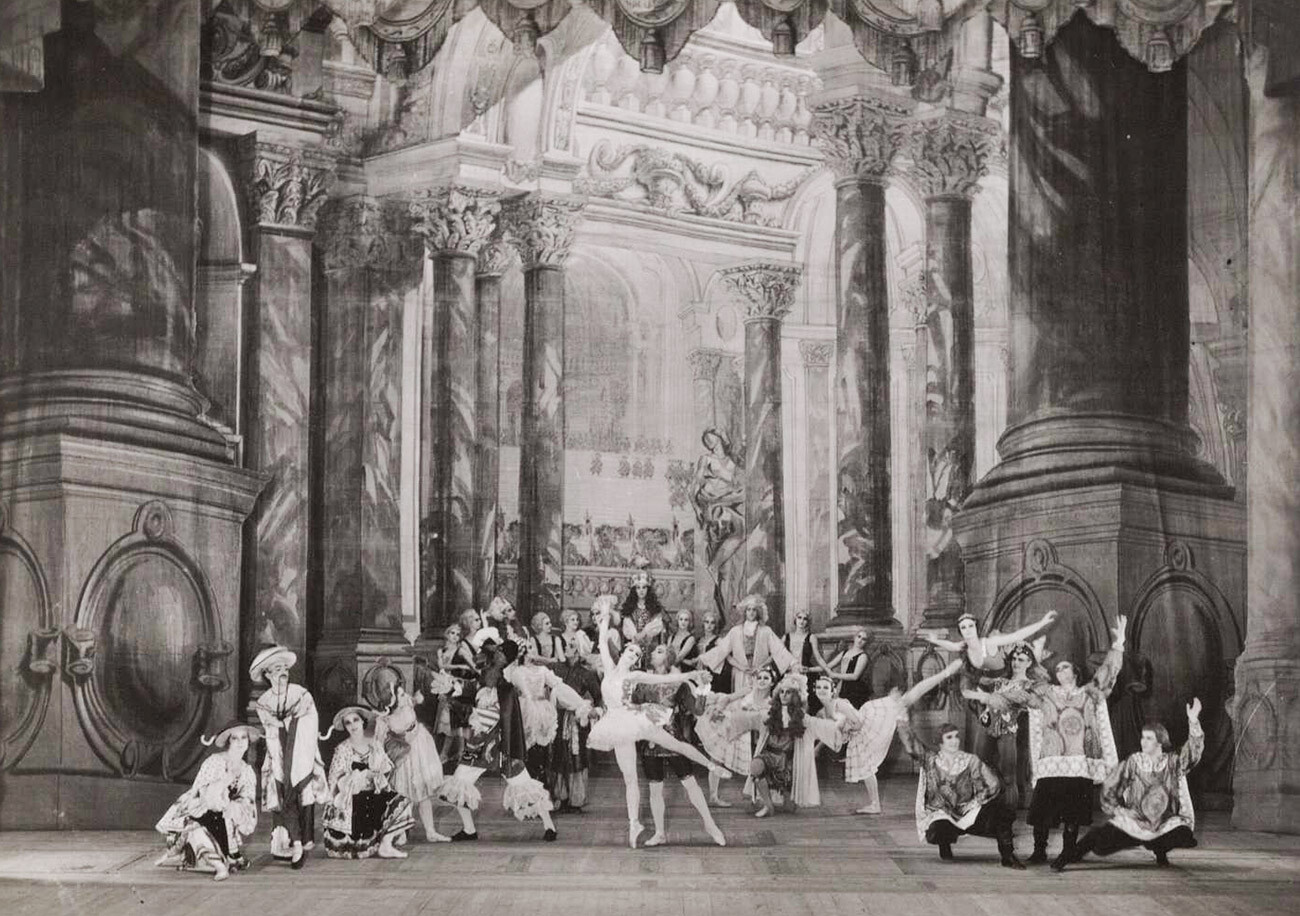 Public Domain
The premiere was a tumultuous occasion, but it did not go as triumphantly as Diaghilev had hoped. Over the course of a dozen years prior, the Ballets Russes had cultivated a reputation as a company that uncompromisingly promoted new art. As a result, habitués of his productions - the intellectual, business and artistic elites - were mystified by the straightforward and serious manner in which the old tale was presented, by the absence of all irony, by its multitude of divertissements and its sumptuousness for sumptuousness's sake.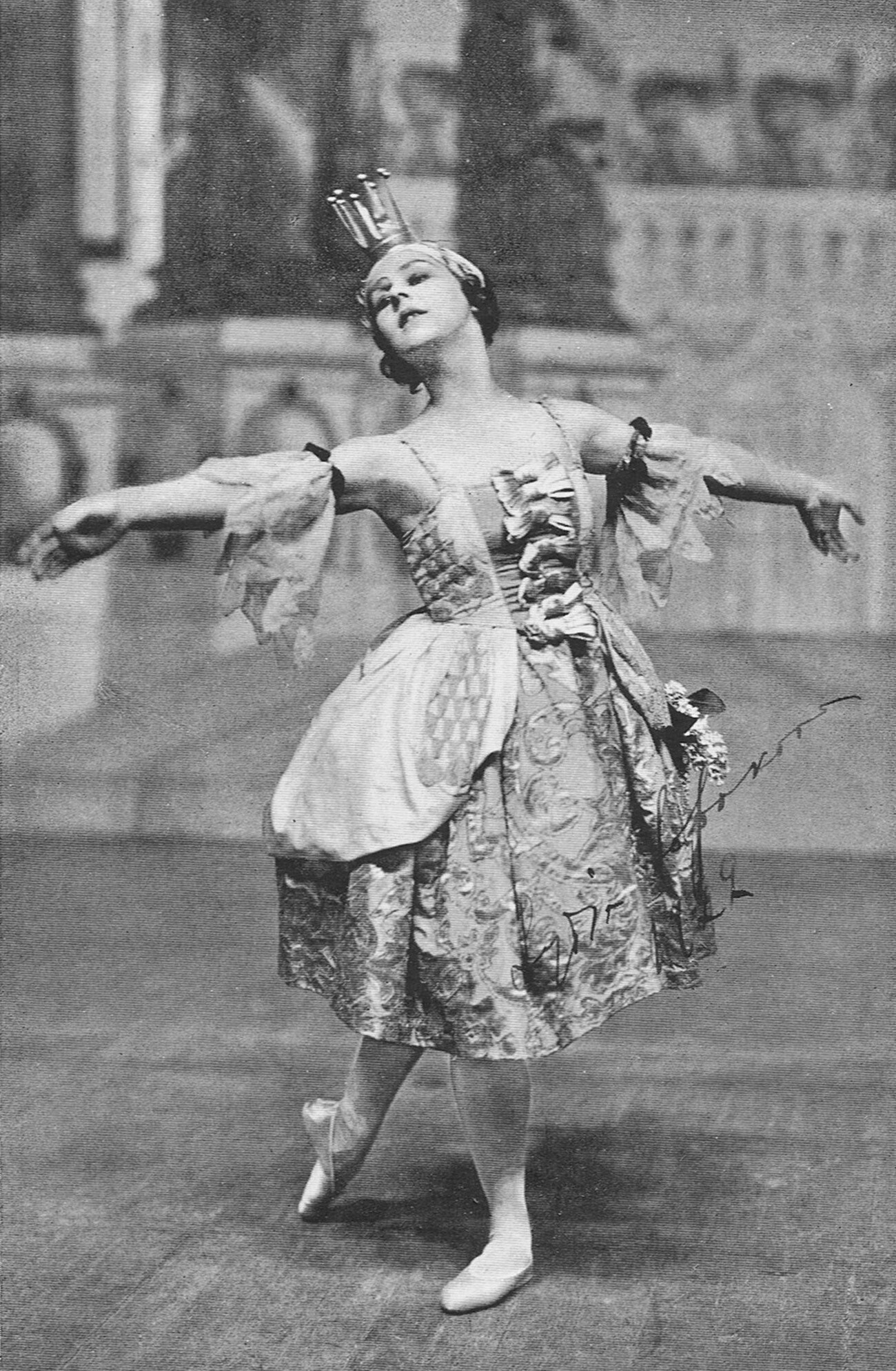 Lydia Lopokova as Aurora
Public Domain
Nevertheless, "The Sleeping Princess" [as the ballet was rechristened for London] ran for three months, with performances every day and even eight times a week. It beat all records for ballet attendance. But the problem was that Diaghilev had been banking on a six-month season. To avoid arrest for defaulting on his obligations, he had to flee London, and the administrators of the company had to sell off the sets and costumes.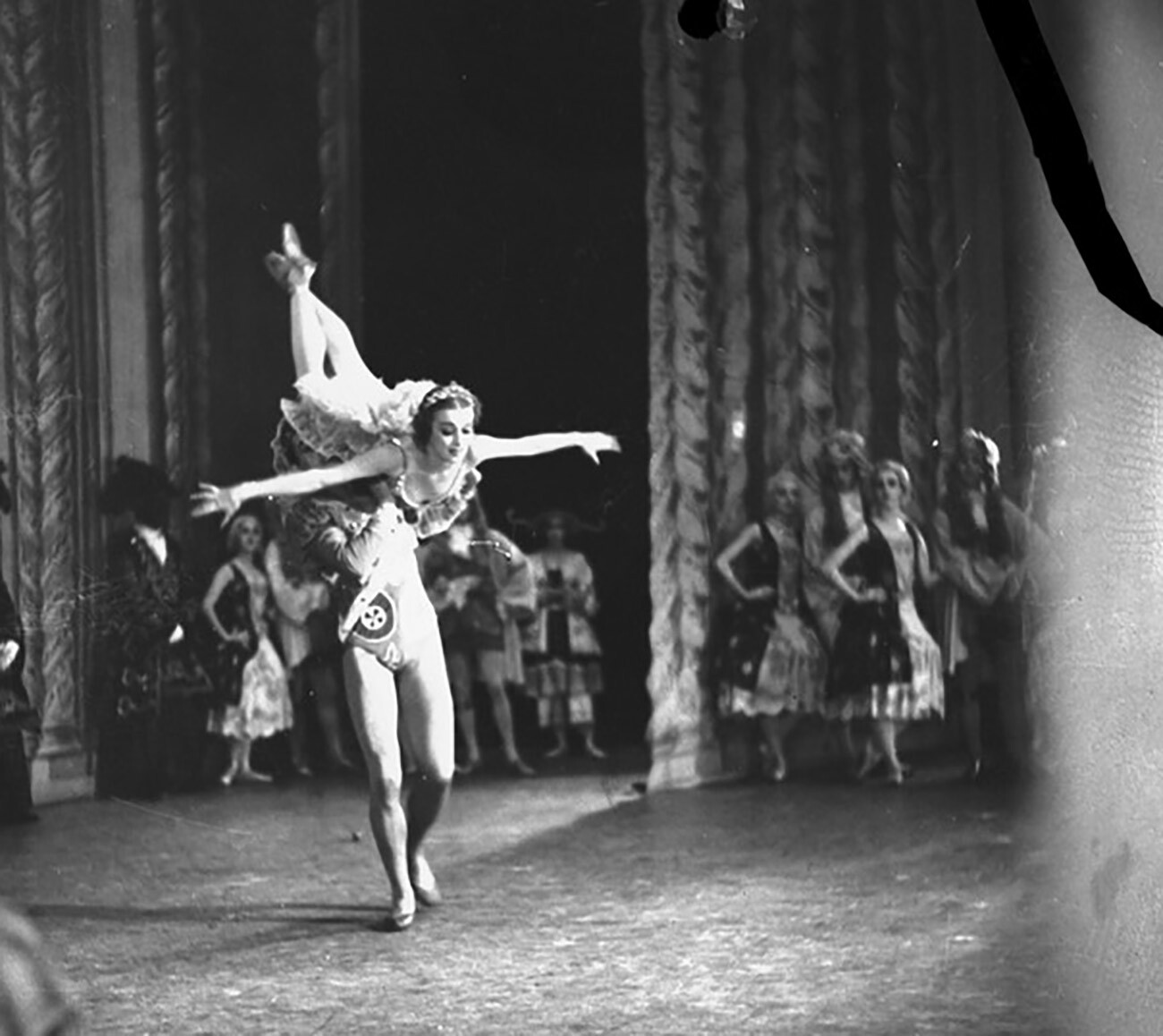 "Aurora's Wedding" scene with Genevieve Moulin (Lyubov Zlatina) and David Lichine on tour in Australia.
Public Domain
The physical artifacts from the first European production of Petipa's classic ballet were thus lost. But Diaghilev correctly identified the timeless potential of the original. As it turned out, the performance lingered in the memory of many spectators as a magical dream and an ideal ballet, recollections of which were to inspire new productions and whole trends in art for many decades to come. In fact, in 2015, when choreographer Alexei Ratmansky, with the American Ballet Theater in New York and La Scala in Milan, attempted to bring Petipa's ballet back to the world in the form in which it had originally been devised, they revived Bakst's set and costumes - thus generating a new wave of interest in the 1921 production.
Dear readers,
Our website and social media accounts are under threat of being restricted or banned, due to the current circumstances. So, to keep up with our latest content, simply do the following:
Subscribe to our Telegram channel
Subscribe to our weekly email newsletter
Enable push notifications on our website
Install a VPN service on your computer and/or phone to have access to our website, even if it is blocked in your country
If using any of Russia Beyond's content, partly or in full, always provide an active hyperlink to the original material.